Back in 2010, the automotive world went crazy as Toyota had applied for the trademark for the Supra name. After nine years of patiently waiting, the 2020 Supra last year, and everyone had one thing on their mind;
Does it live up to the hype? Is it really just a BMW in Toyota clothing?
We got our hands on one for a few days, and we thought we'd throw our two cents in.
The good
It's a Supra; the legend has returned.
Handles like a German car. (Obviously).
Price.
The bad
You're not squeezing in if you're over 6ft 4.
Visibility.
No manual (Z4 has one though).
Huge shout out to Al Futtaim Toyota for allowing us to borrow the 2020 Supra.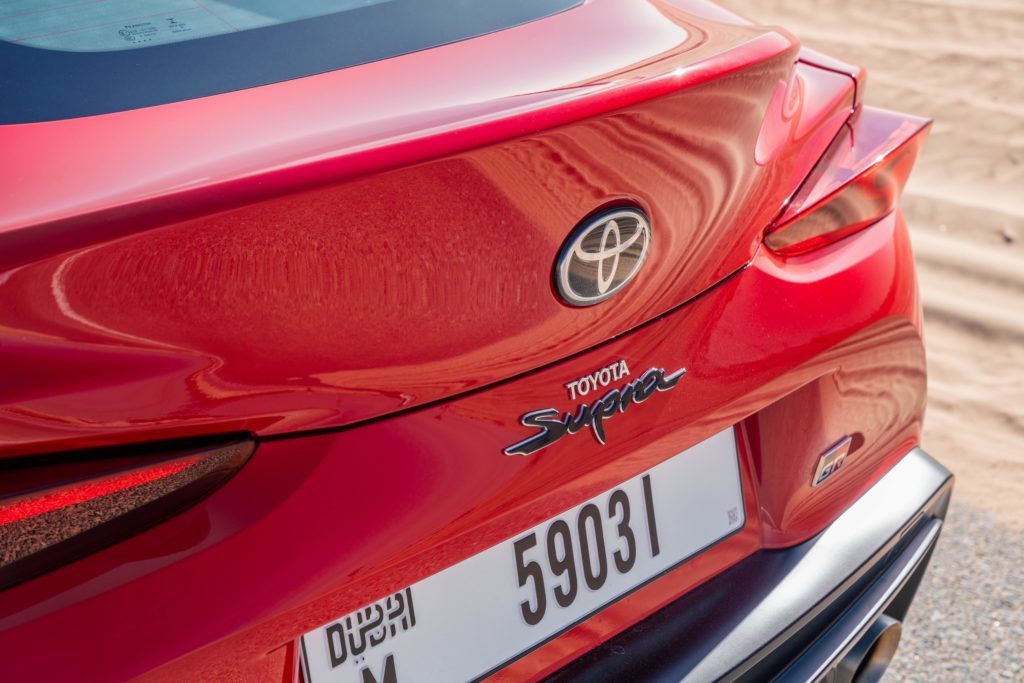 Wait, is it a BMW or Toyota?
Unless you've been living under a rock for the past 12 months, Toyota teamed up with BMW in a joint effort to build a new sports car/convertible.
For the Supra to stand out, Toyota has moved things around to differentiate itself from its BMW counterpart.
For starters, the media screen is an entirely different shape, as is the gear lever. The centre console has all the BMW-Esque buttons but also has a unique shape.
But otherwise, you're in a Toyota. Unless you go over the speed limit or forget to turn something off, then the Supra screams at you in BMW.
But with all that said, yes the 2020 Supra is based on a German car, but it's tuned by Toyota's Gazoo Racing division who know a thing or two about a winning formula.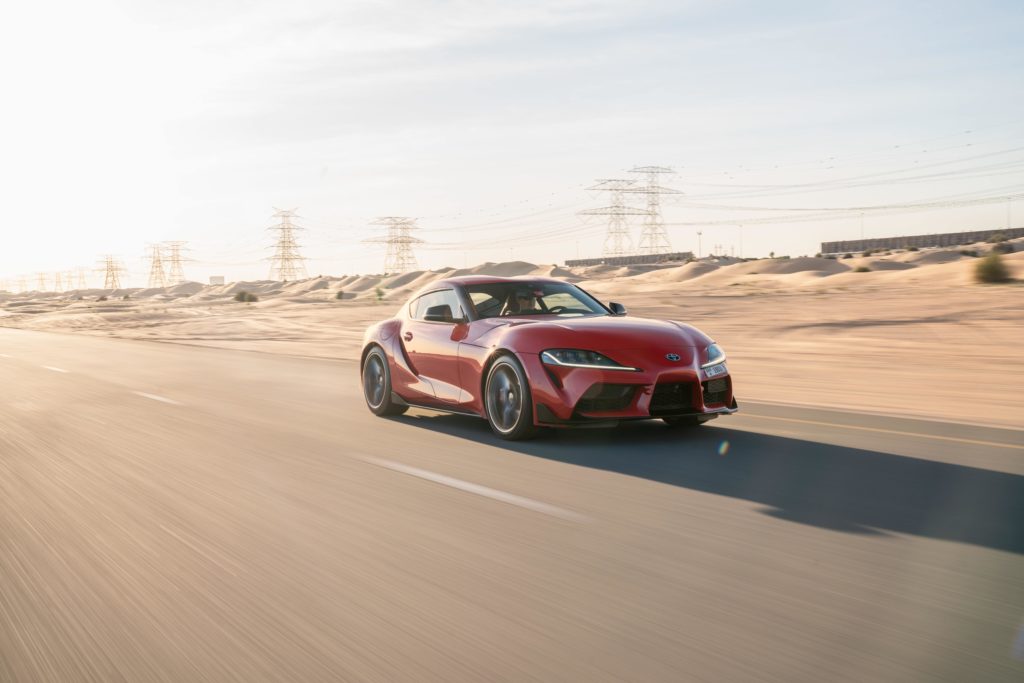 Driving the Supra
Anyone growing up in the '90s and 2000s who loved cars wanted to drive one car, and one car only; a Supra. We'd be lying if we said that wasn't the case, and we finally got to drive a Supra.
And yes, it's a Supra. No matter what way you look at it, it's a Supra.
The UAE is plentiful when it comes to wide and open roads, and it gave us a chance to really put the 2020 Supra to the test (without breaking the law of course).
Thanks to the twin-turbo i6 under the bonnet, the Supra launches to 100 km/h in 4.3 seconds, and with a finely tuned chassis, the Supra is nimble and quick.
Side note, if grabbing people's attention is your thing, the 2020 Supra is a head-turner. During our time with the vehicle, we noticed many people taking pictures of which few even found their way on social media.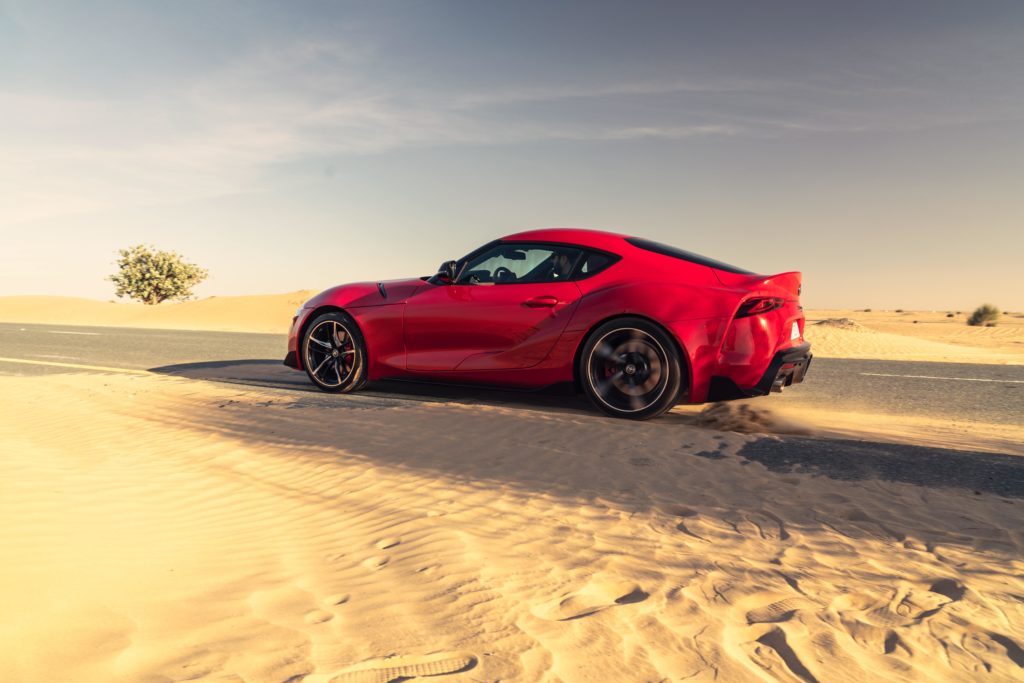 Can you daily the 2020 Supra?
We drove around a lot in the Supra, and we did some long distances too, but as one would have expected, this isn't a car you could use every day unless you live right next to your office.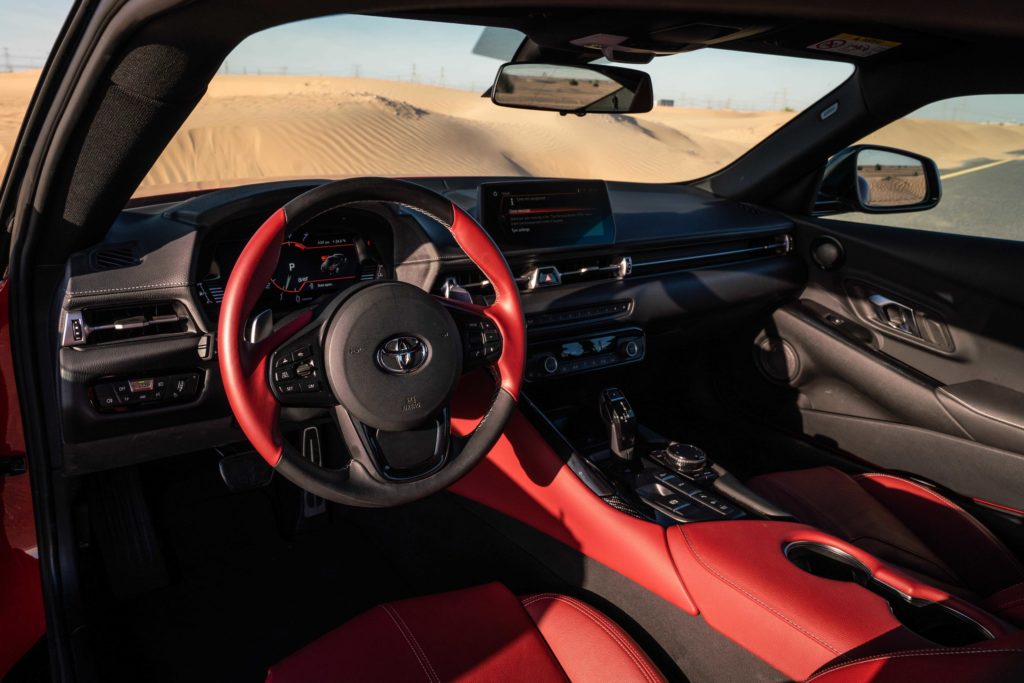 Inside the 2020 Supra
Ahhh, the sports car dilemma. It looks great, but does one actually fit inside? Let's just get it out there and say if you're a bit bigger compared to the average person; it's a tight squeeze.
Aside from that, you'd be surprised with how much room the 2020 Supra offers. There is adequate headroom and knee room. Looking at the car from afar, you think to your self; there's no way any normal human can fit into the cockpit. But they can.
As we previously mentioned, this is where remnants of BMW start to show up, albeit a generation behind the latest Z4.
Upon firing up the engine, you are greeted with a unique splash screen displaying the Supra logo, and everything appears to have a red highlight. The vehicle itself is well equipped even if cooled seats are nowhere to be found.
The seats are as about as comfortable as you'd expect due to the fact that it is a sports car.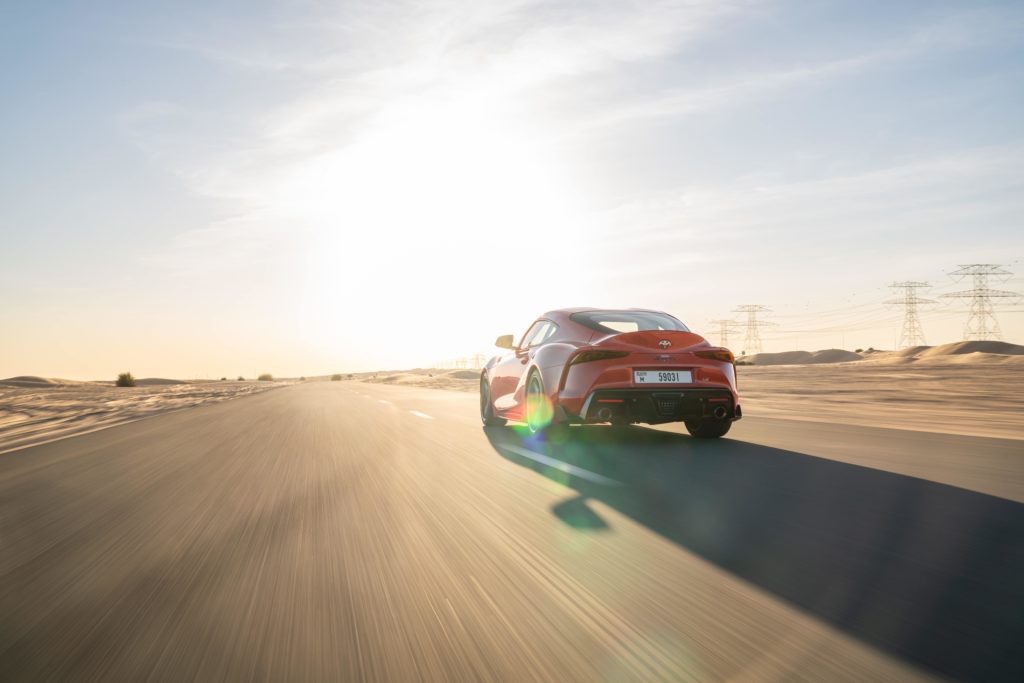 Final verdict
Yes, and do you know why? It's a great car! The handling is fantastic through corners, it's the best of German and Japanese engineering, and it stands out from the norm.
It might not have the sound and the insanely tunable 2JZ engine bellowing beneath the bonnet, but we do believe one day, we'll all look at the 2020 Supra and say how cool it was, and that the sixth-generation doesn't deserve the Supra nameplate.
Here's the thing, we've never driven the A80 (fourth generation) or A70 (third generation), but if they are "better" than the latest version, we'd love to get behind the wheel.
Priced at over AED 70,000 less compared to it's BMW counterpart, the 2020 Supra is the ideal sports car for those looking for something that stands out.
2020 Toyota Supra price in UAE; starting at AED 229,000.
Dubicars has new Toyota Supra for sale in Dubai and used Toyota for sale in Dubai, Sharjah, Abu Dhabi and Ajman.