Nissan announces the arrival of the 2021 Nissan Patrol Super Safari to the Middle East, featuring a range of design and tech enhancements to the iconic off-road vehicle. With three new colour combinations, alloy wheels and other striking exterior and interior upgrades, the 2021 model brings a fresh look to its exceptional performance and enduring legacy as one of the most coveted SUVs in the region.
The 2021 Super Safari will be available in a black exterior colour, adding to the existing white and gold body colours. Drivers can also select a new gold accent across the roof, bumpers and spare tyre cover as an alternative to the dual tone accent from previous models, to create the combination of their choice. Furthermore, the new model will sport a refreshed graphic for the classic 'Super Safari' decal along the side of the car.
Complementing the exterior upgrades are the new 17-inch alloy wheels, with a diamond cut and black paint for a more refined look.
The interiors of the 2021 Super Safari also feature an uplift, with new tan leather and cloth options to seat you comfortably. A special Super Safari embossing also adds a unique touch to the tan leather seat options.
Drivers can also focus on enjoying their driving experience with a new 8" display and audio system with Apple Carplay which provides seamless integration to contacts, preferred audio apps and more.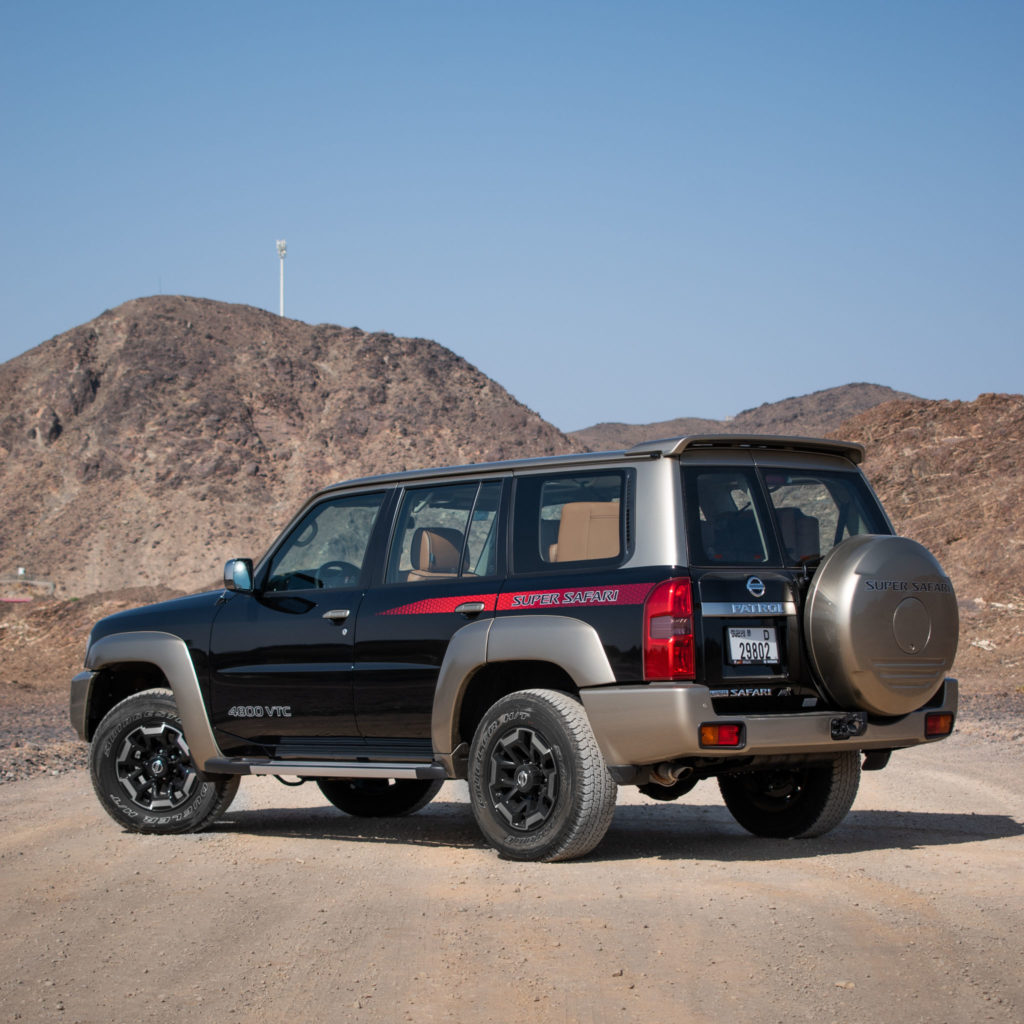 Thierry Sabbagh, Managing Director, Nissan Middle East said: "The region's sustained love and demand for the Patrol Super Safari is reflective of the deep-rooted heritage of this all-terrain vehicle with the deserts of the Arabian Peninsula. The 2021 edition adds a modern look to the powerful performance and durability of the SUV – maintaining its credibility to be the ideal partner for off-road driving adventure across the region."
The 2021 Nissan Patrol Super Safari is now available at showrooms across the region, at a starting price of AED 171,000 with VAT (US $47,000). Prices per country will vary from market to market.
For more information on the 2021 Nissan Patrol Super Safari, please contact your nearest authorized Nissan dealership, or visit: https://www.nissan-me.com/
Dubi Cars has new Nissan Patrol and used Nissan Patrol for sale in Dubai.