Late last year, Abu Dhabi Police announced a 50% traffic fine discount scheme for motorists as well as the removal of any black points and vehicle impound charges.
Originally the plan was to end this scheme on the 22nd of March, but as per the current global situation, the discount has been extended to the 22nd of June 2020.
Fines accumulated before the 22nd of December 2019 are discounted, whereas fines after that are not discounted.
Original article
The discount was announced on the 22nd of December 2019 and ends tomorrow (22nd of March 2020), and we thought we would remind you in case you have any fines in the capital.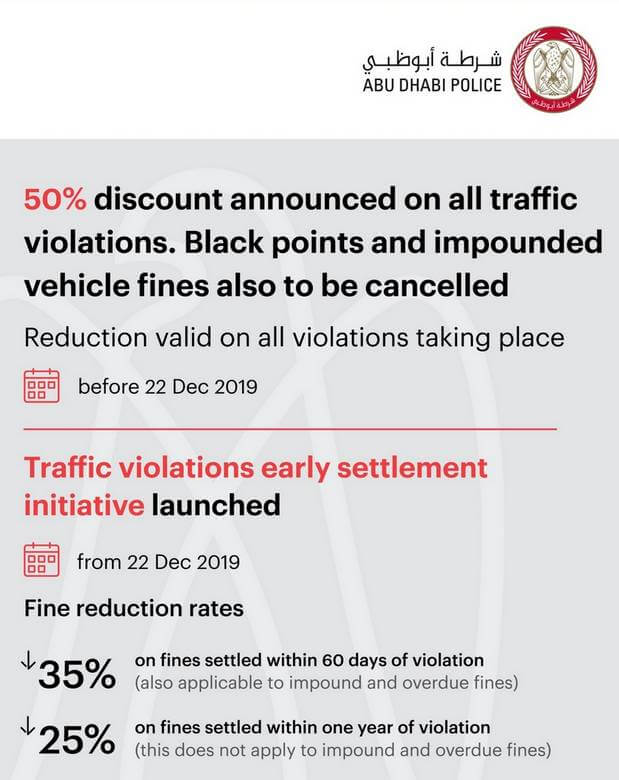 The discounts only count for fines accumulated before the 22nd of December and must be paid off before the 22nd of March in order to avail the discount.
Abu Dhabi Police are urging those you have not paid off their fines to do so as soon as possible to enjoy the rebate.
The initiative was issued to persuade drivers to abide by traffic laws while receiving a discount at the same time.
Photo credit: insydo.com