Gone are the days when owning a super car was only meant driving comfort and prestige, but now supercars have a lot more to them. They are your gateways to some of the most elite car clubs in Emirates. If you own one of the following brands, you can join their respective club and get a chance to socialise, party and meet like minded people. And above all, go track driving!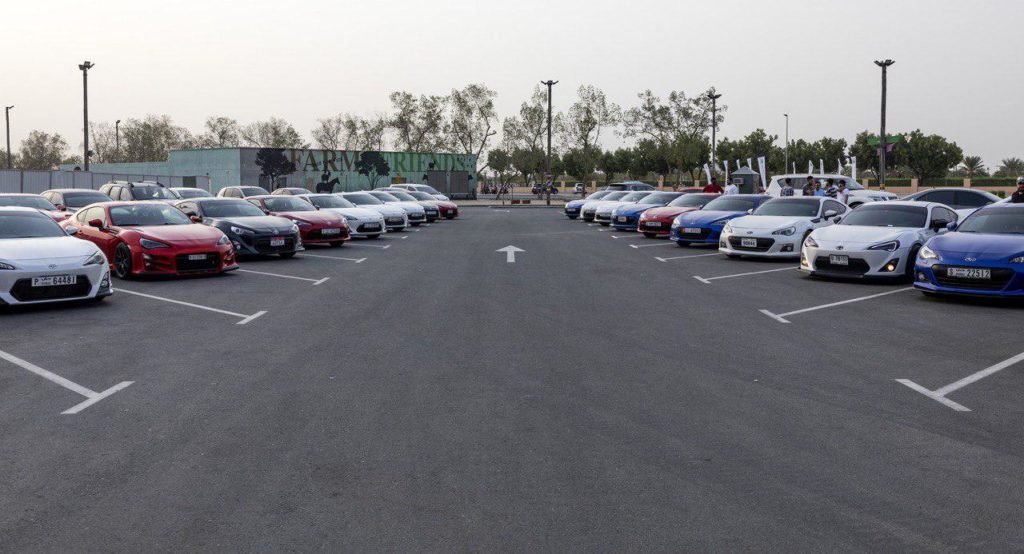 86 Club UAE
There are two options, free membership or paid membership fee.
Paying for a membership gets you access to customized merchandise, exclusive group buys, discounts from sponsors, one free performance event, plus invitations to the clubs Facebook and WhatsApp groups.
Usually the group organizes drives across the country with a meet ups throughout the year. If thrill is what you seek, the 86 Club also offers drift days and autocross events.
To apply for membership, you can contact the 86 Club UAE via their Facebook page. Membership costs AED 750 per year.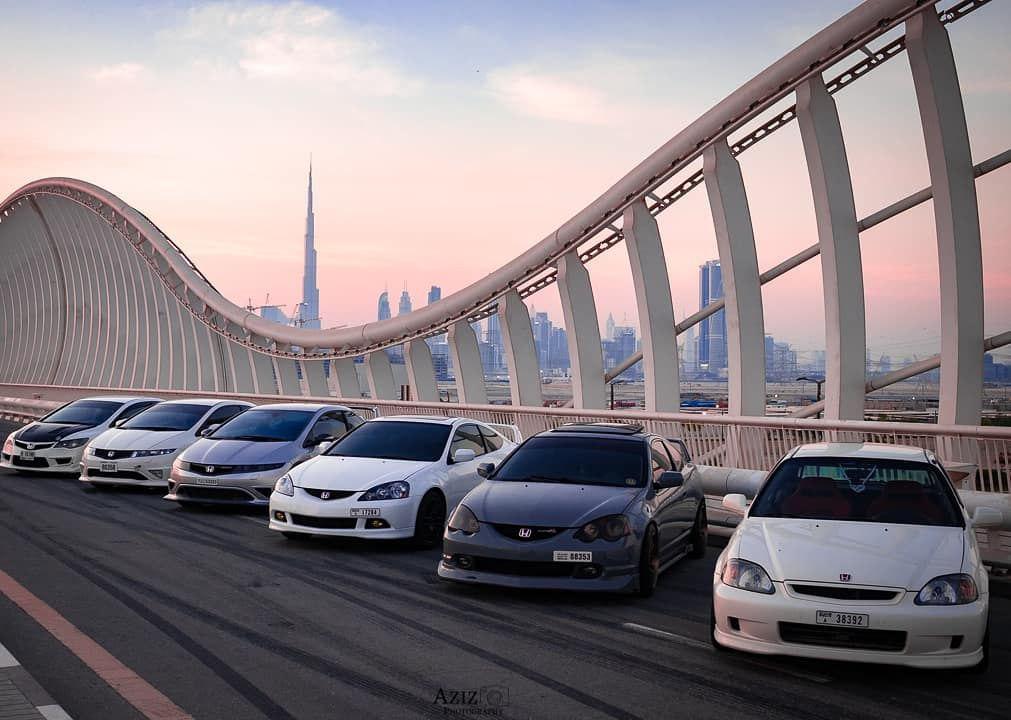 K-Series Club
Exclusive to Honda's with K-Series engines, if you've got a modified Honda, this is the car for you.
Membership is completely free for all and meetups take place once a month. The K-Series Club has a whatsapp group and if you're interested in joining, head over to there instagram channel; K Series Club.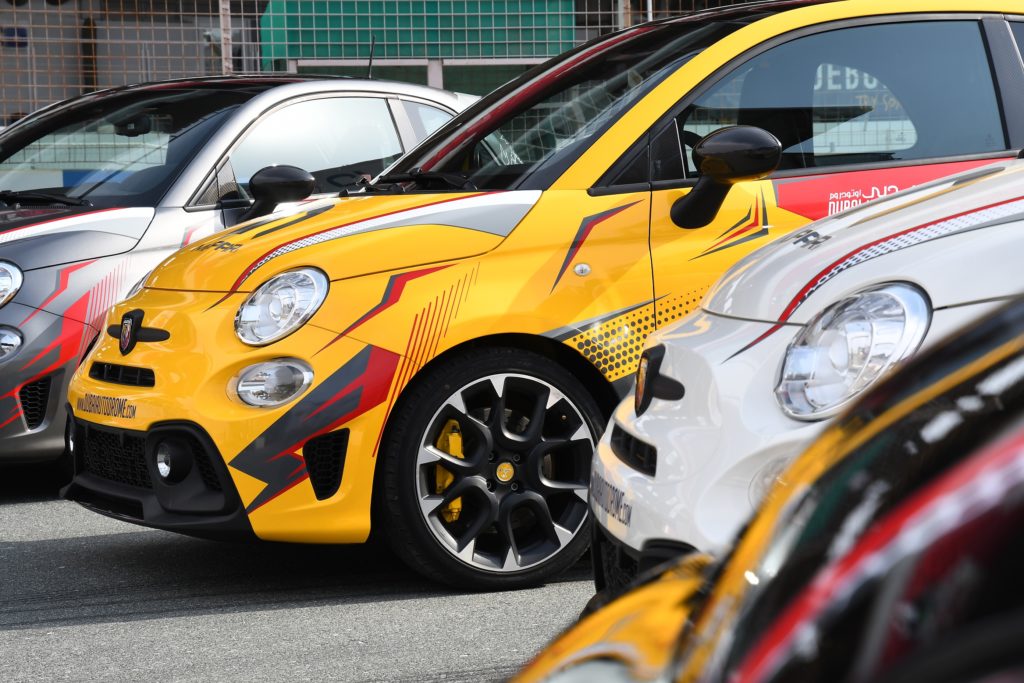 Abarth Club
As part of the global Scorpionship, the Abarth Club Dubai is the very first Middle East-based Enthusiasts club recognised by FCA Middle East.
What started out as small gathering of Abarth enthusiasts has now grown to over 50 members under the leadership of club president Tamer Nabil, who founded the club at the end of 2019.
Not only is the club recognised in the Middle East, but it is also recognised globally and joins over 77 other Abarth clubs and over 110,000 members worldwide.
Those you wish to join the club can enjoy exclusive events, track days and opportunities to visit the home of Abarth in Turin, Italy.
You can find out more about the club via the website, Facebook and Instagram.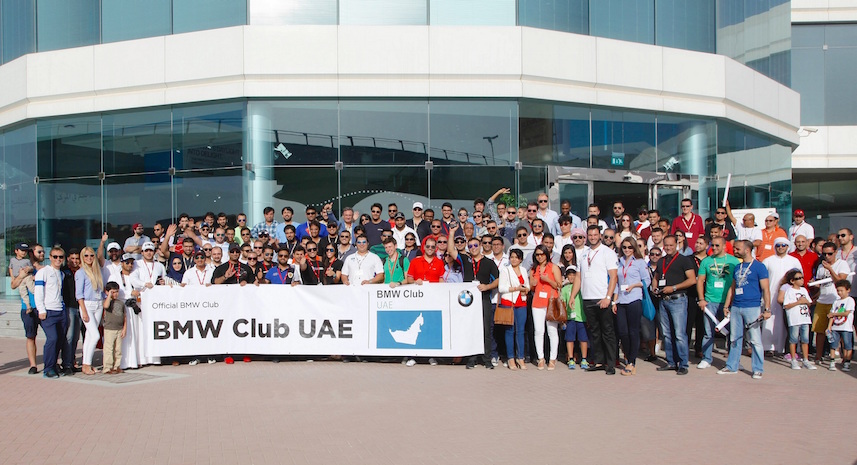 BMW Club UAE
Middle East's first and only BMW Club was established in 2007. It started as a local BMW supporter group and became a member of BMW group International Council in September 2015. Around 3,000 car enthusiasts are a part of this thrilling community where they share their love for BMW. From thrilling driving experiences to social events, members can fill their calendars with exciting events arranged all year round.
The only thing you have to do is own a BMW and join the club.
At BMW Club, you can either be a gold member or become a regular fellow. Regular membership is free, but has limited benefits as compared to gold membership. To become a Gold member, you will have to pay AED 350 annually, which is not much considering the exciting benefits you will be rewarded with.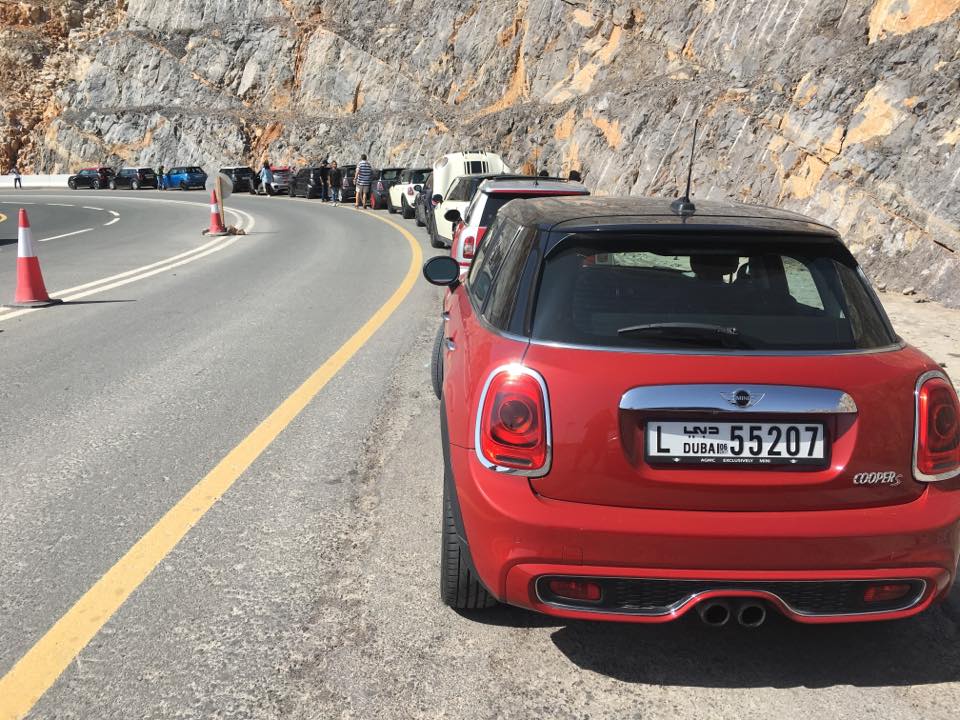 MINI Club Dubai
If you're looking for an awesome MINI experience, join the MINI Club Dubai. The car club caters to all kinds of MINI cars whether new or used. It initiated in 2008 to encourage MINI enthusiasts to be active, daring and adventurous. With more than 40 members on board, MINI has organized successful events like track days on the Autodrome and a Jebel Hafeet road trip. The club has the official approval of Automobile and Touring Club (ATC) by H.E. Mohammad Bin Sulayem. To get more information on the membership process, email to [email protected]
As of March 2017, Mini Club Dubai are on an extended holiday.
Aston Martin Owners Collection UAE
Aston Martin Owners Collection UAE (AMOC) is a non-exclusive group of Aston Martin Owners in the UAE. Car fanatics that own Aston Martin can get together for social events and drive out at AMOC. Some of the most exciting events they have organized included Aston Martin DB11 Launch, AMOC UAE Annual Awards Dinner 2016, Vulcan Track day, AMOC UAE Road Run 1000 km, and the most recent one being AMOC UAE Autumn Drive It Event.
As an AMOC UAE member, you will get an opportunity to mingle with other car lovers at driving and non-driving events as well as get invitations to Aston Martin operated and inspired events like DB11 Launch. It doesn't end here; Vintage Car Works of Dubai is offering 25% discount on any work carried out on an Aston belonging to an AMOC member.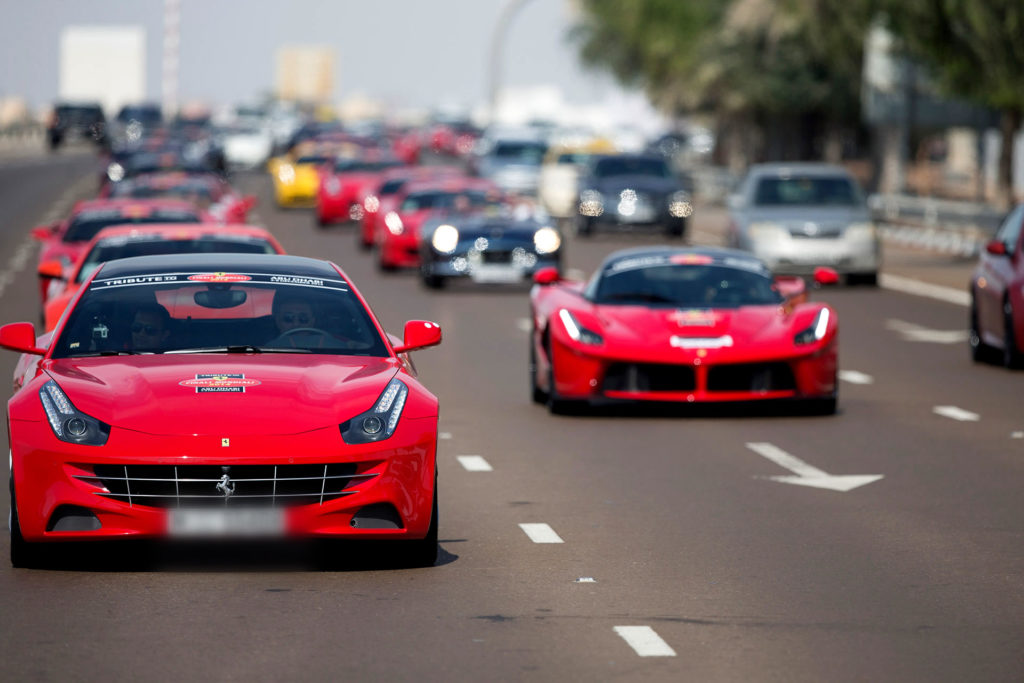 Ferrari Club of United Arab Emirates
The Ferrari Club of UAE was established in 2008 and is the first officially recognized Ferrari club in the Middle East. Currently, it has over 160 active members, with each owning a variety of Ferrari models. These members, both men and women, belong to 40 different nations, reflecting UAE's cultural diversity. Ferrari Club of United Arab Emirates arranges about 12 to 14 events each year, between May and September.
While most of these events revolve around cars such as driver trainings and track days, other social events such as overnight trips and gala dinners are not ignored either. The club aims to bring together different people, allows them to enjoy various events and above all, lets them share their love for Ferrari.
Eligibility & Membership: To become a member, you must own a Ferrari (any model) and pay AED 4,500 as annual fee (covers all events and get together).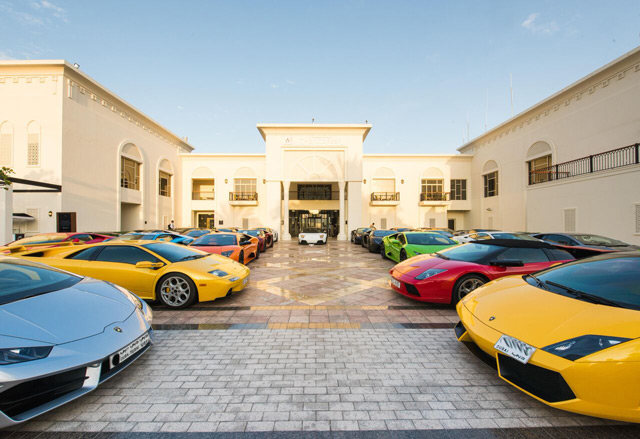 Lamborghini Club UAE
Lamborghini Club is the most recent addition to the Elite car clubs in the UAE. The official dealers of Lamborghini in UAE, Al Jaziri Motors, launched Lamborghini Club UAE on April 8, 2016. The Lamborghini UAE Club invites owners of Lamborghini supercars to share their stories and passion of driving their supercars.
The Lamborghini Club holds captivating events for their members that give them an opportunity to share their mutual love for cars.
The events such as hotel dining experiences, road driving events, on track racing opportunities and different gatherings are organized to promote and highlight the Lamborghini experience. What's more exciting is the multitude of discounts they offer to their members on various services of their Lamborghinis.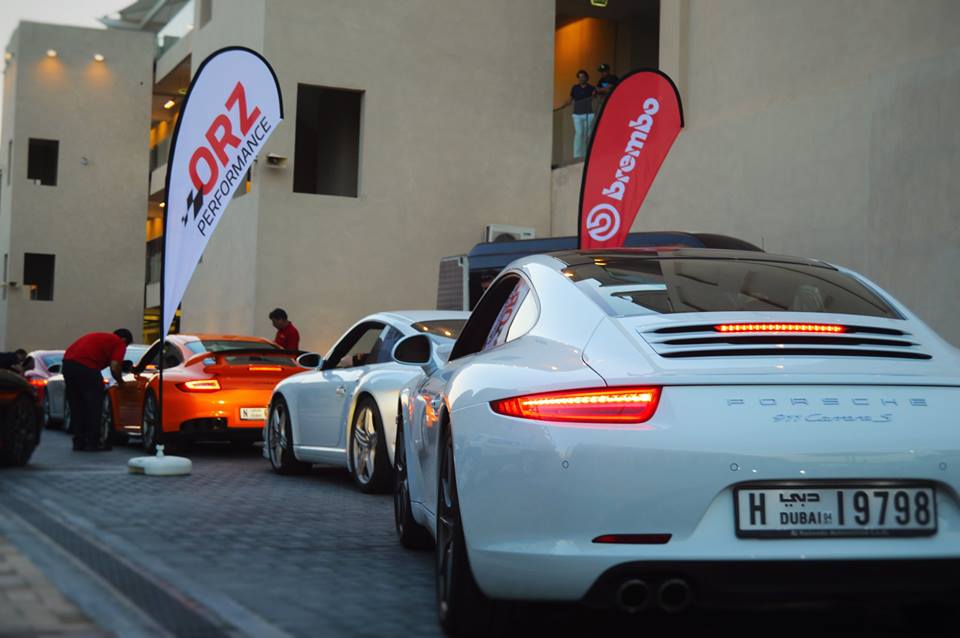 Porsche Club UAE
Porsche owns a relatively older and a more popular club in the UAE, which was founded in April 1998 to allow Porsche owners to come together and share their interests. It aims to provide the most excellent standards of road safety and retain the best standards in performance and operation of the brand.
The best part of the club is that it brings together thousands of people who own a Porsche and allow them to share goodwill and exchange ideas through its global community. Dinners and race circuits eventually follow.
The Porsche Club UAE encourages everybody who owns any of the Porsche models to join the club and participate in the activities it plans each year. After all, it is one of the best opportunities to make friends, meet old buddies and have fun!
Eligibility & Membership: To become a member, you must own a Porsche (any model) and pay AED 266 as annual fee (excluding event fees).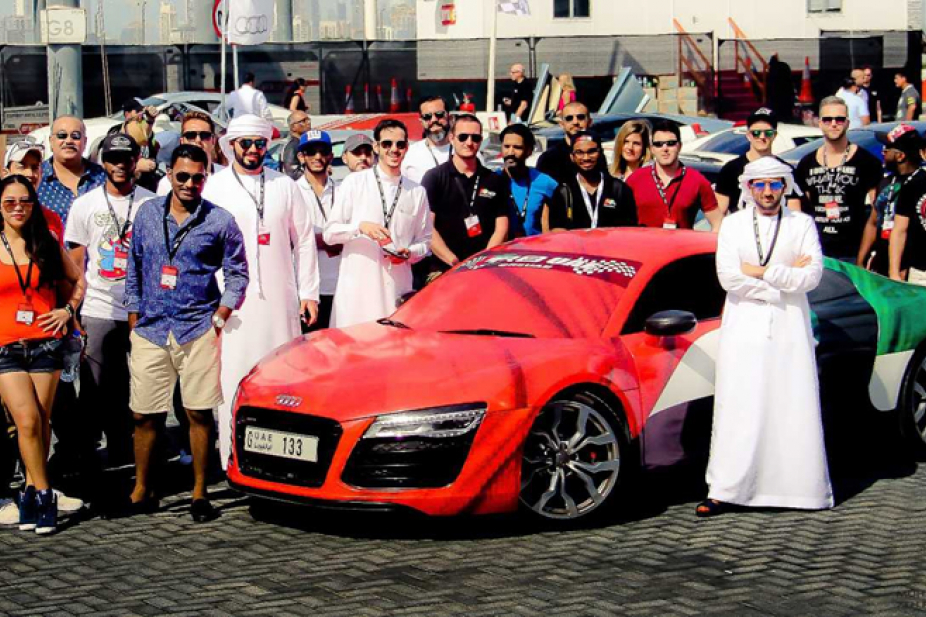 Audi R8 Club UAE
The most recent and the most popular supercar club in UAE is undoubtedly Audi's R8 Club with a huge fan following and members from more than 15 countries. Founded in 2013 by Marcus McGrath, Audi R8 Club UAE has seen significant popularity in considerably lesser time. It was created with an aim to bring together like minded owners of Audi R8 and let them enjoy their cars at various events.
With the help of Audi Middle East and Al Nabooda Automobiles, the Audi R8 Club arranges a variety of events on monthly basis ranging from technical sessions to social events. It is a common platform for people in the Middle East who own an Audi R8 to meet under one roof, discuss topics of interest, socialise and make friends and of course get an opportunity to track driving. The club also regularly organises safety seminars to raise awareness on safe driving. The club announces support for all new members and promises to keep them updated with the latest promotions, updates and news. So why not apply?
Eligibility & Membership: To become a member, all you need is a personal Audi R8. There is no membership fee involved.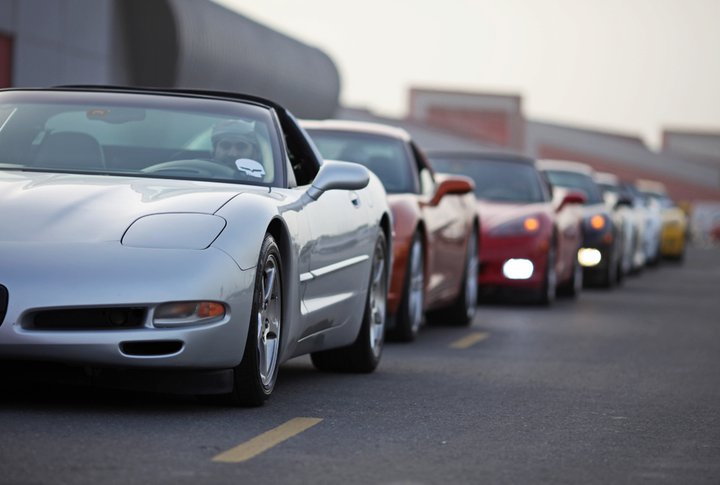 Corvette UAE Club
Certified by Emirates Motor Sports Federation (EMSF), a non-profit organization, Corvette UAE Club was founded in 2007. It aims to promote safe driving as well as tourism. The exclusive auto club revokes illegal street racing, speeding and burnouts.
The Corvette owners in the UAE join to socialize and take part in driving and social gatherings arranged for the members of the club. Drag racing and road trips are the kind of fun activities that Corvette UAE Club members engage in regularly. Dibba Cruise event, held in October 2016, was the first gathering season of 2016/2017 where the members experienced an exciting road trip to Fujairah city. The most recent events of Corvette UAE Club included Yas Marina Drag racing and Jabal al Jais tour 2017.
To join the club, you must be a Corvette owner. Visit their website to become a member.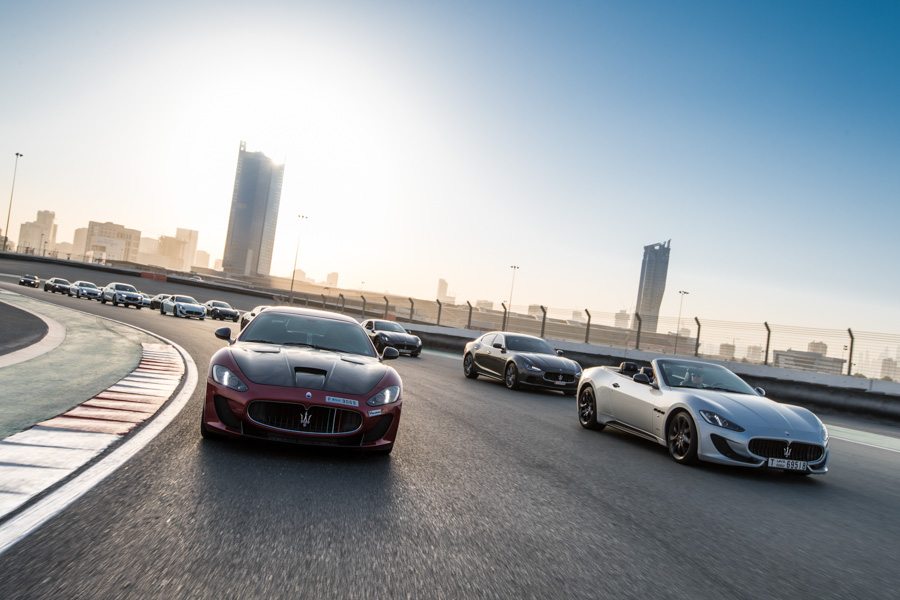 Maserati Owners Club UAE
Maserati Owners Club UAE is the only official group established in Abu Dhabi. It is a non-profit organization which aims to bring together Maserati owners all across UAE to share their love for all things Maserati with likeminded people. Maserati club's organizer and sponsor regularly arrange activities for their members. Charities, owner's gatherings, exhibitions and drives are some of the Maserati club's events that members take part in every now and then.
The members also participate in grand events such as Maserati Trofeo Races, Grand Parades and large group drives. The club membership cards can be used to get special discount on their Maserati's services from the sponsors of the club. The most recent events of Maserati clubs included "Celebrate our Emirates" where the Maserati owners were taken to Jebel al Jais for a thrilling ride, Annual Dinner Event 2017 at Cavalli Club Dubai, and Stay and Drive Event to Qasar Al Sarab held in December 2016. Being the member of this exclusive car club, you can enjoy various social and driving events and more.
Doesn't it make you want to own a Maserati?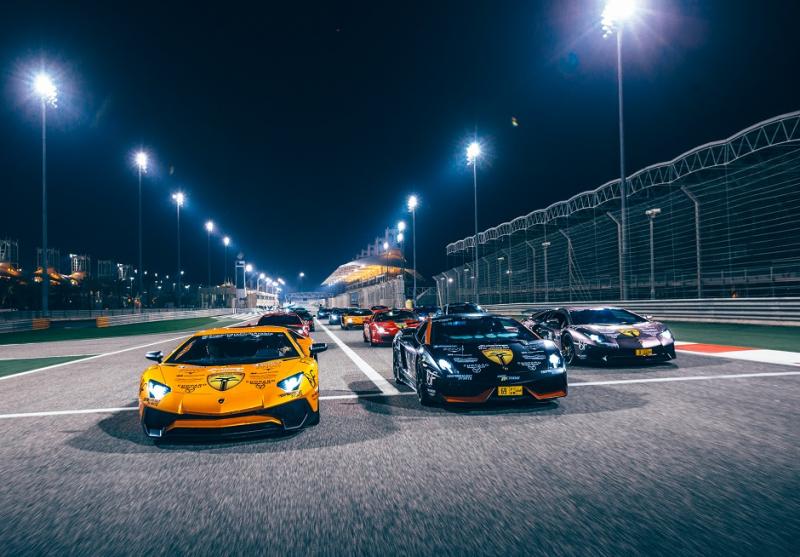 Supercars Club Arabia
The wondrous locations of the world demand to be seen and appreciated and Supercars Club Arabia (SCA) is trying its best to take you to most of the exciting destinations if not all. First established in the Kingdom of Bahrain, the exclusive supercars club gained a worldwide fame, expanding its networking community globally. SCA organizes 2 tours annually, one in the Middle East and the other in Europe or America. Every tour is unique from the previous and contains new experiences and adventures. SCA has covered many thrilling points, major cities, F1 circuits and even locations like Nürburgring. They have other exciting projects coming up like Café Lounge where local drives will be arranged at distinct locations. Fill this form to become a member.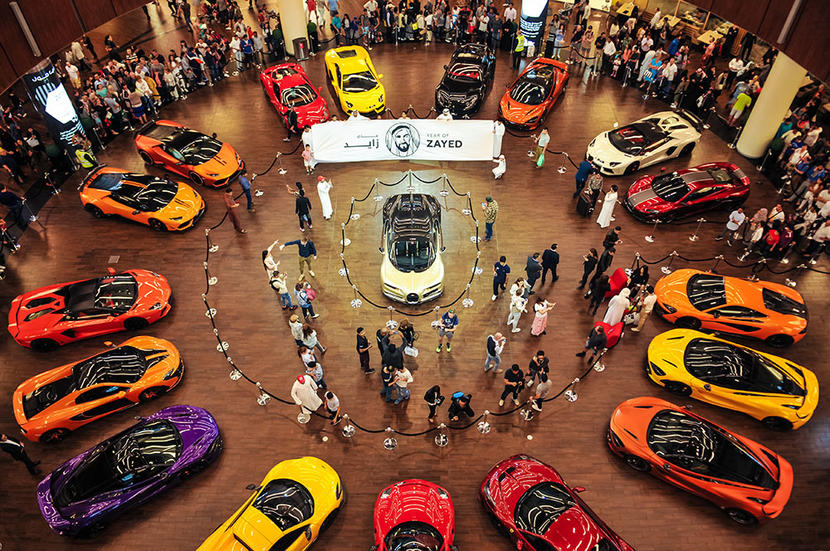 Supercars Majlis
There are many local car clubs in the UAE that organize car meets to socialize with other car lovers and at the same time rev your car engine to get ready for a thrilling drive. Supercars Majlis is one of those local car clubs that are famous for arranging exhilarating supercars meets. As their slogan entails, Many Brands One Passion "Super Cars", you don't need to own an exclusive brand of supercar to be a part of their group. Exciting, isn't it? Currently, 46 car enthusiasts are a part of supercars Majlis, and with the growing interest of people to join a hybrid car club, the small group is bound to grow bigger.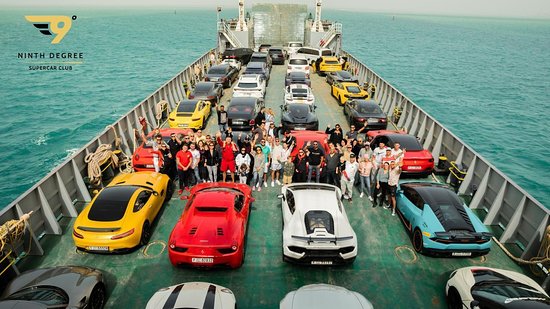 The Ninth Degree Car Club
Among the prestigious UAE based car clubs is The Ninth Degree Car Club that hosts enthralling events for car fanatics at various luxury locations across all Emirates. In partnership with Burj Al Arab, Lamborghini UAE, Audi UAE, Tomini Classic Cars, McLaren and many other renowned brands, the car club strives to arrange fun-filled auto events all around the year. To become a member, contact [email protected] – +971 56 376 9392.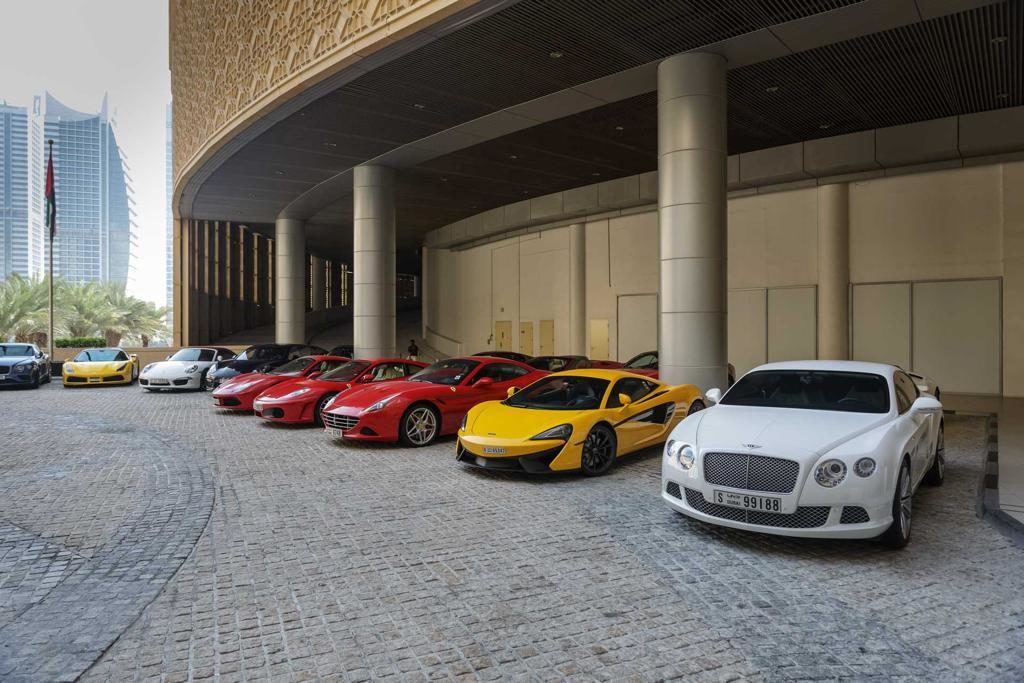 Arabian Gazelles
The worlds first all car club that is exclusive to women. Boasting over 80 members with the vast major of the ladies being pure petrol heads and owning some of the most incredible cars.
To join the club there's only one criteria; be a lady with a nice car. The club is also open to women driving luxurious SUV's inlacing G-Class's, Cullinan's and Bentayga's.
You can get in touch with the club via their social media channels.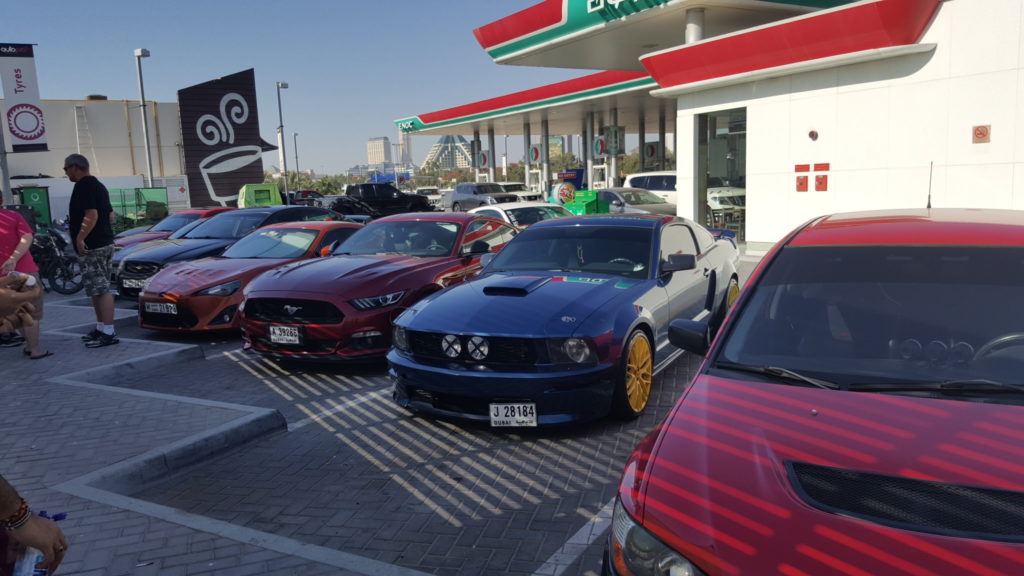 Gumball 7
Inspired by the global event Gumball 3000, the Gumball 7 provides an unforgettable experience to its members out on the best UAE roads. The demand to join the club is on the rise. Starting off with just 7 members, the club now holds over 130 members with an average of 60 active members. Gumball 7 is a Members-only club that accepts all types of cars, models and even those with customized touches. It's all about togetherness when it comes to joining their community. To become a member, fill in the form on the home page and a representative will get back to you with more details."
Are there any car clubs that we missed out on? Let us know and we'll add it to the list!