Looking for new and used cars for sale in UAE? Look no further as the Dubicars App is live on both Apple and Android products. With over 12,000 cars for sale online, the perfect car for you is only a few taps away.
Whether you own an Apple or an Android device both are simple to use, so let's get started.
First off, you've got to download the free application from the App Store or Google Play store in order to browse new and used car prices.
Now that you have the app installed, it's time find the right cars for you. The application defaults to the most recently uploaded vehicles. However, if you're looking for a particular car such as a Toyota Corolla, just type in the make and or model.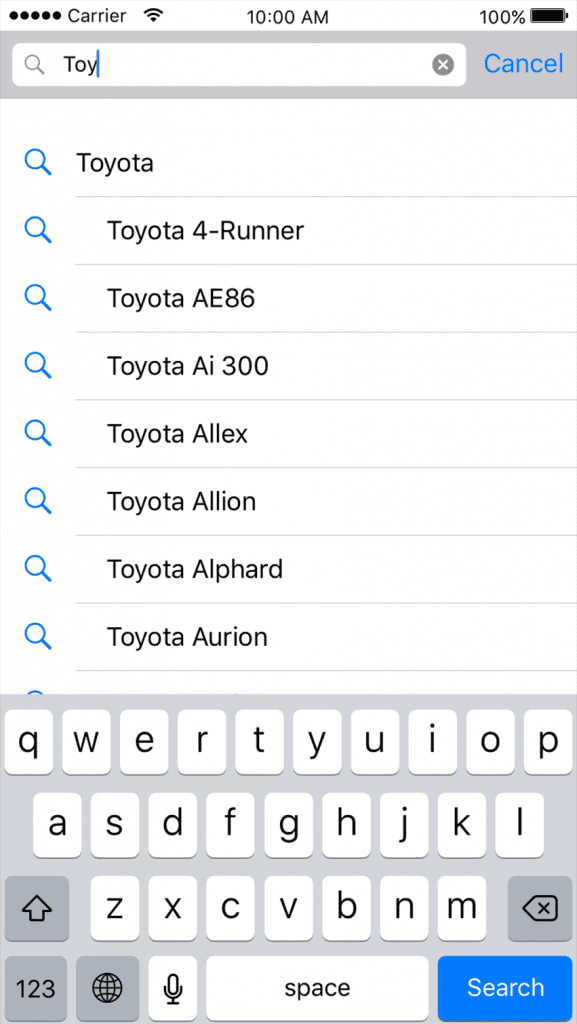 On a tight budget, looking for a specific year, colour or certain amount of kilometres? Simply click the Refine search button enter in the parameters you're searching for and hit Done/Apply and in a matter of seconds, the car you've been dreaming of pops into view.
You can also select your desired Emirate with cars for sale in Dubai, Sharjah, Abu Dhabi and Ajman.
With 1,000 of vehicles to choose from even if you filter your results, you may find more than one car that suits your needs. Each listing has a heart icon that you can tap to save your desired vehicles in case you need them for later.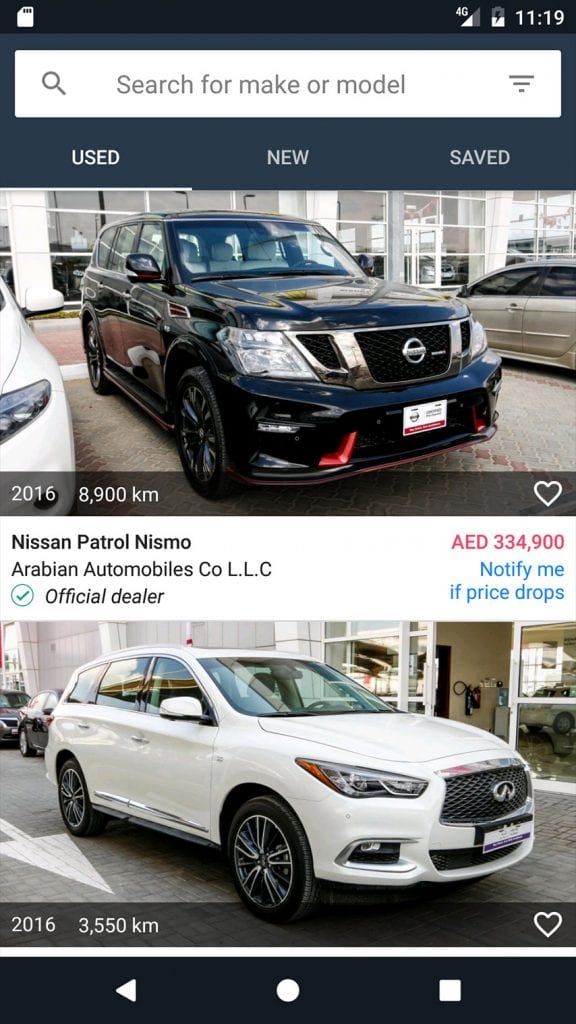 There's also a blue button you can tap to sort the cars further. Select vehicles also feature videos as well as multiple pictures.
Now that you've found the perfect car for you tap the picture to browse detailed information about the car. Thanks to our crew of highly trained photographers, you can find up 16 high-quality images of all sides of the outside, inside and special features the car has.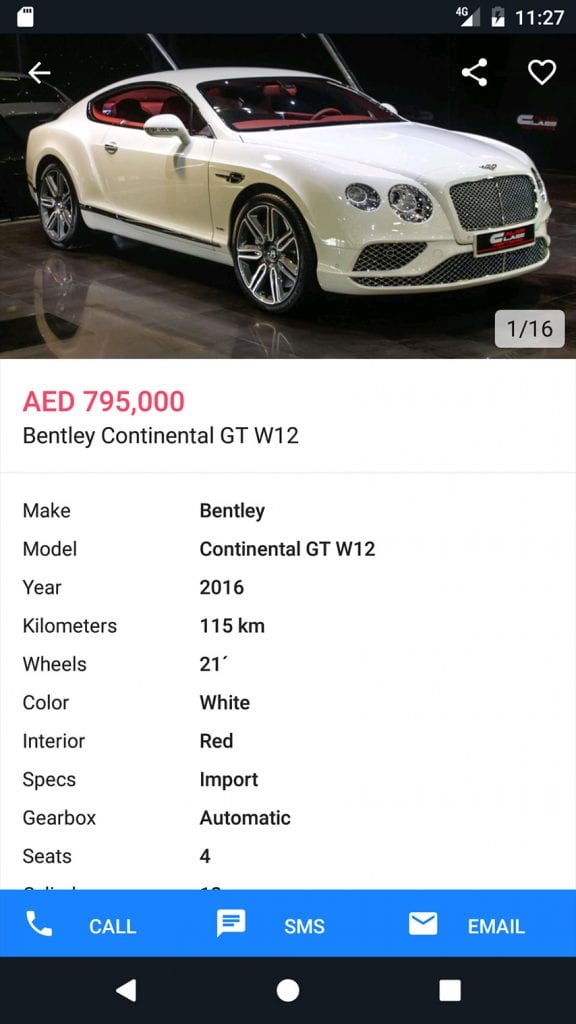 So you like what you see, it's time to contact the dealer and negotiate a price. Dubicars app offers three ways to get in contact with the dealership: Email, SMS and Call with each one doing exactly that.
Need to find the exact location of the dealership, just swipe to the bottom of the listing, and you'll find "view on map". Tap it, and you'll see where the dealership is located in the UAE.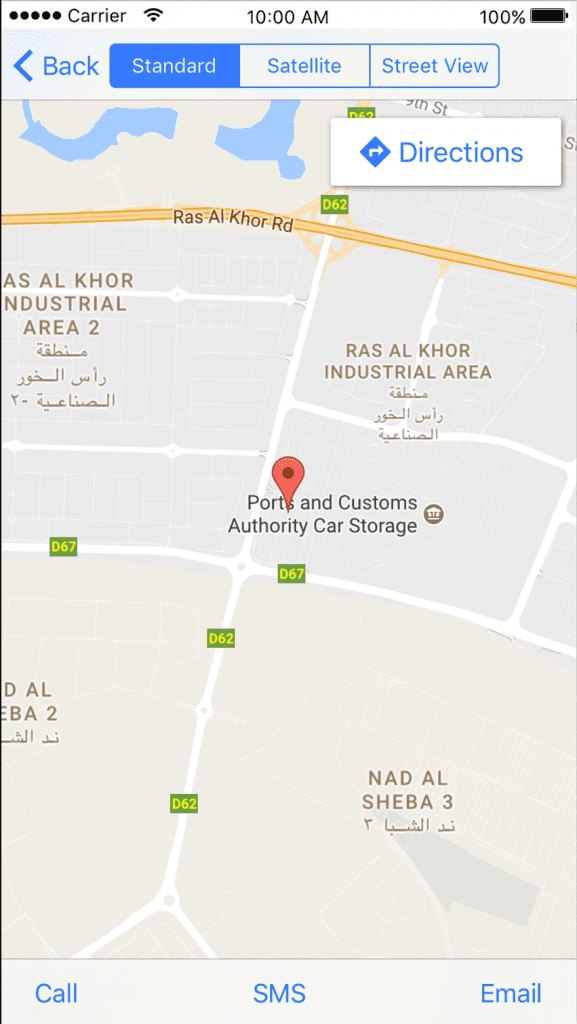 Is the Dealer located somewhere you're not familiar with? No worries, as the Dubicars App allows you to get accurate directions to each and every showroom.
Couldn't find the ideal new and used cars for sale that suits your needs? You can have the app remind you when similar cars are added.
And the Dubicars App is that simple to use. So what are you waiting for? Find your dream car today for sale in the UAE available now on the Apple and Android digital store.