Unveiled last year, Mclaren 570S models were poised to be their ticket into the slightly more affordable sports car market. Many were impressed, however, there's always one catch with ultra quick cars and that is boot space. Looks like Mclaren took this thought into consideration, went back to the drawing board and have an answer to this problem.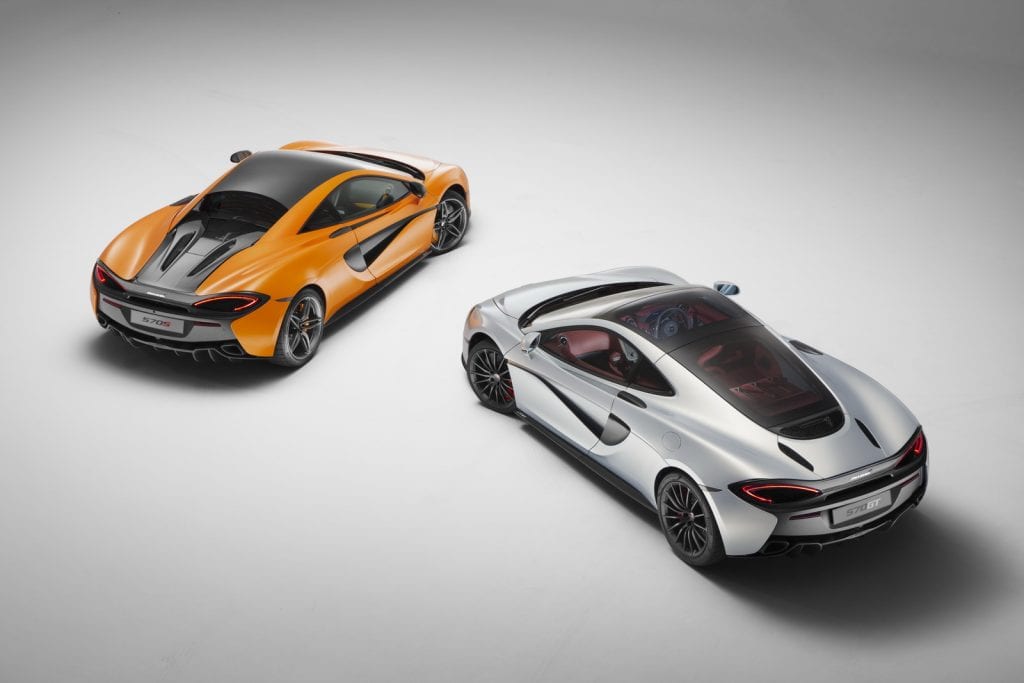 Meet the altered Mclaren 570S known as the 570GT. Along with 150 litres of cargo space up front, an additional 220 litres has been added behind the seats. This compartment is accessed though a glass panel. Even though this is a sigh of relief to those who love driving fast and shopping, Mclaren 570GT models weigh in at 1,387 kilos, 37 kilos heavier than the 570S.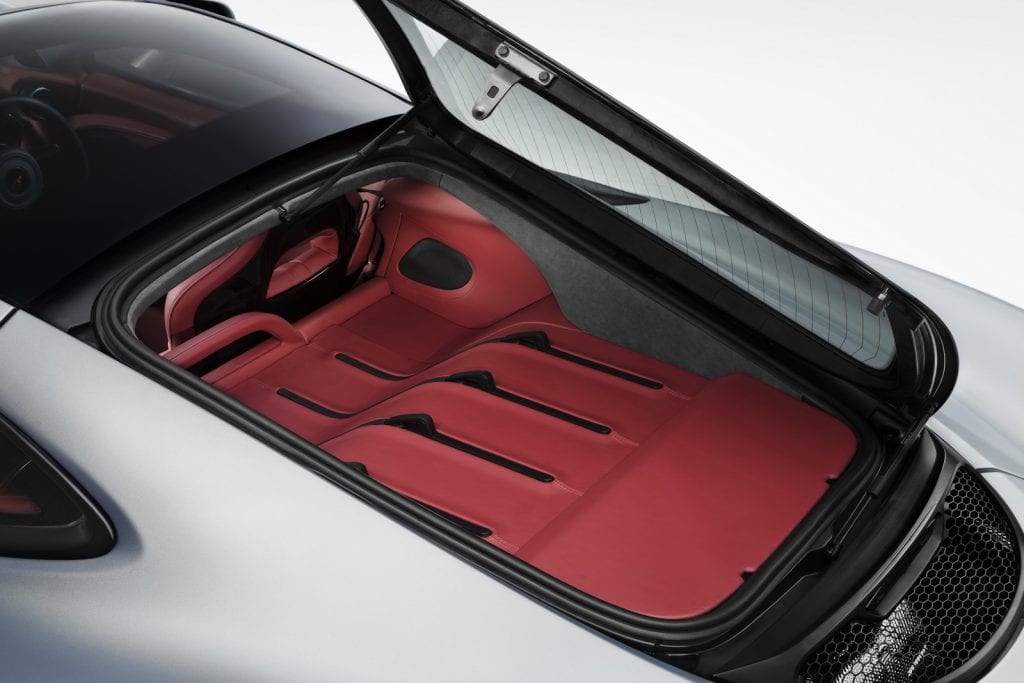 As similar to the 570S as it is, there are subtle changes around. Take the exhaust system, for example, Mclaren says that it's quieter than before, doors are now soft-closing, just in case your passenger doesn't close the door all the way, a hydraulic system kicks in and completes the process. Standard features transition across. Highlights include parking sensors at the front and rear, reverse camera, fully electric front seats with memory and the finest leather upholstery around.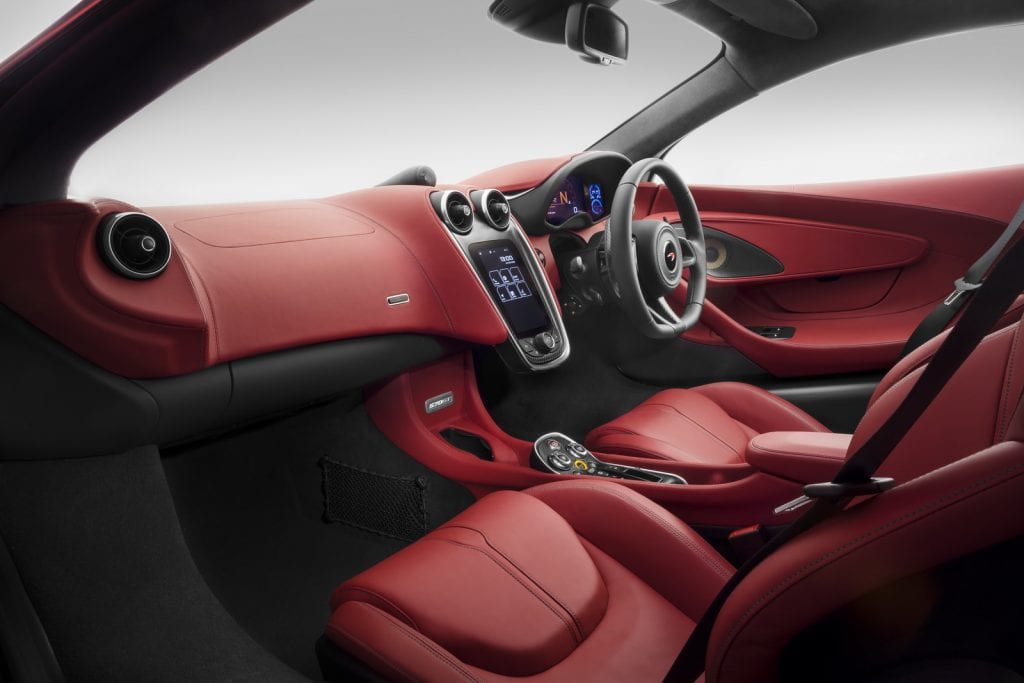 The British manufacturer has finely tweaked the suspension, steering system and noise cancelling properties for a smoother and quieter ride for long distance's. Which is great news, as Mclaren are marketing this as a "daily commuter". Pirelli P-Zero performance rubber is present on each corner with Iron brakes which replace carbon ceramic ones found behind.
When launched, Mclaren's 'By Mclaren' programme is on offer. For customers looking for a bespoke interior, there are plenty of options to choose from such as panoramic sunroof, red leather, navigation, Bowes & Wilkinson 12-way speaker system and more as seen in pictures.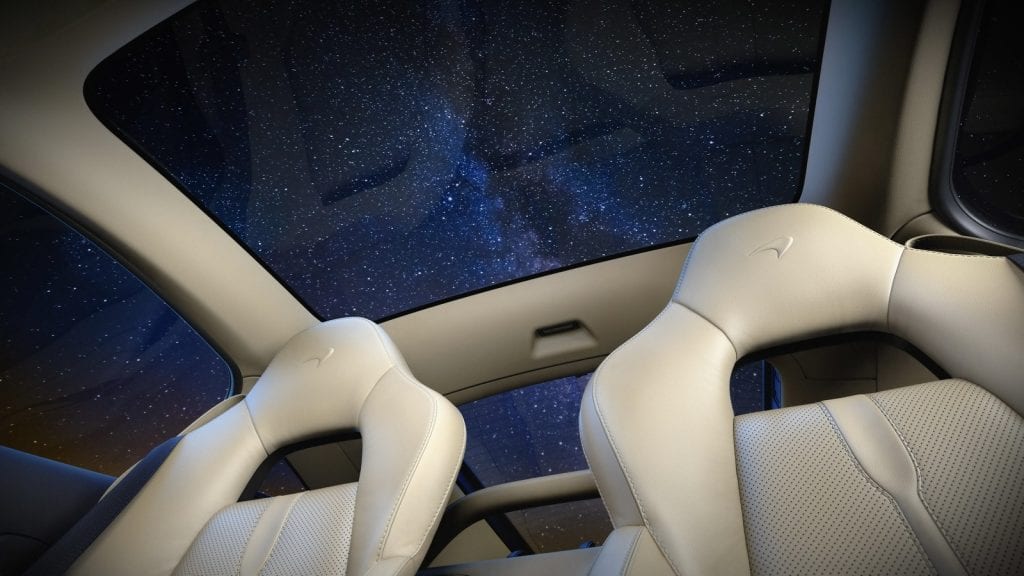 Powering this British sports car is the same 3.8-litre twin turbocharged eight-cylinder petrol engine. 562 horsepower and 600 Nm are sent to rear wheels via a seven-speed auto-manual gearbox. As it weighs in slightly heavier 0-100 km/h time increases to 3.4 seconds compared to a 3.2 that 570s models could run. In all fairness, that may be worth it for more boot space.
Pricing in the UK starts about £154,000 (Approx. AED 784,700) which is slightly higher than 570S models Deliveries are to commence later in the year. Most new vehicles due out this year are destined for Geneva, this one is too. Get your Mclaren fix with new Mclaren and used Mclaren for sale in Dubai.