With over 10,000 cars for sale across the United Arab Emirates, we've got a wide variety of new and used ones to choose from. Ranging from compact sports cars to some of the rarest supercars on the planet here's part one of our top ten incredible cars for sale on Dubicars.com.
Shelby F-150 Shelby Super Snake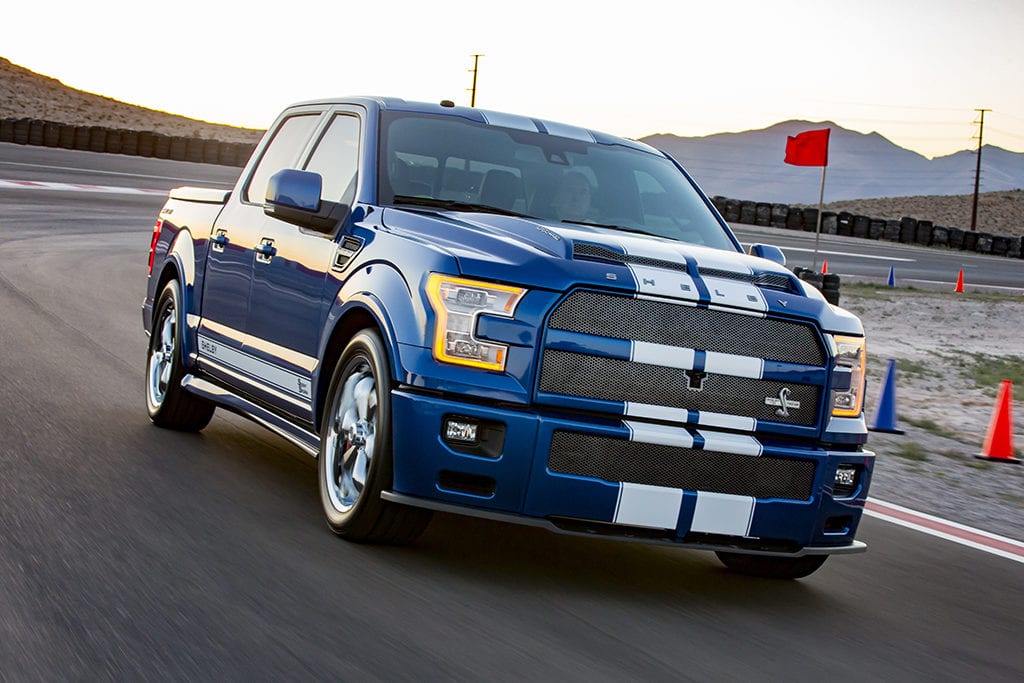 Built on a standard F-150 chassis, the street-legal monster truck is not to be taken lightly. With its tough exterior and swish interior, underneath beats a supercharged V8 pumping out a staggering 750 horsepower!
Just 150 of these models have rolled off the production line, and that's it. We've seen three go up for sale over the past few months and we've also seen a meaning black lurking around on the streets. If you see it in your rearview mirror, move out of the way immediately!
W Motors Lykan Hypersport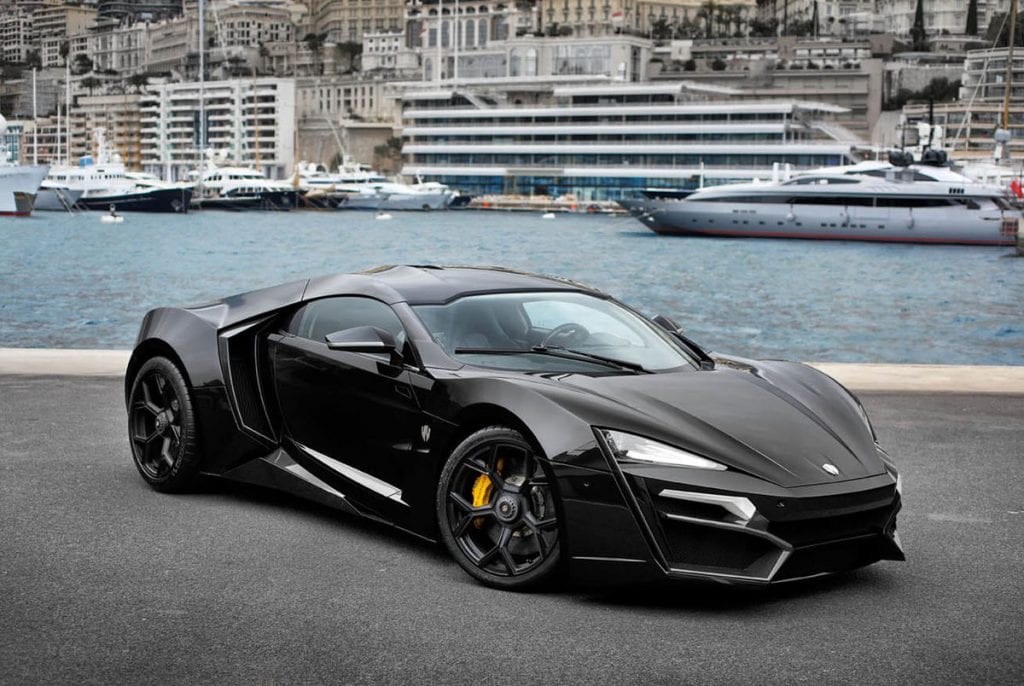 That's right, one of the most expensive and rarest hypercars in the world is for sale right now on Dubicars.com. While it's exterior is certainly alluring, the holographic 4D media interface is one-of-a-kind within the realms of the automotive industry. With only a seven units known to exist, the Lykan Hypersport is the first known sports car in the entire world to be designed and produced in the Middle East.
Power comes courtesy of a flat-six cylinder 3.7-litre twin-turbocharged petrol engine rated at 780 horsepower and 960 Nm of torque. Mated to either a 6-speed manual or a 7-speed dual-clutch PDK transmission, the Lykan Hypersport sprints from 0-100 km/h in a claimed 2.8 seconds!
And let's not forget that the headlights of the vehicle contain titanium blades with 420 individual diamonds plus an assortment of rubies, yellow diamonds, diamonds and sapphires depending on the base colour of the car.
McLaren P1

Serving as one-third of the Holy Trinity of Hypercars, the McLaren P1 is absolutely stunning from every angle. Only 375 are known to have rolled off the production line. With its 3.8-litre V8 twin-turbocharged petrol motor paired with a McLaren ECU motor a mega 903 horsepower pumps through its veins allows the model to launch from 0-100 km/h in 2.8 seconds.
Currently listed for sale are no less than four McLaren P1 models (two new and two used), and one of them happens to be a McLaren P1 Carbon Series. Known to be strictly limited to just five units, all five started off life as a "normal" P1 but were shipped back to the factory to have all its bodywork and select components removed and replaced with lightweight carbon fibre ones instead.
Aston Martin Lagonda Taraf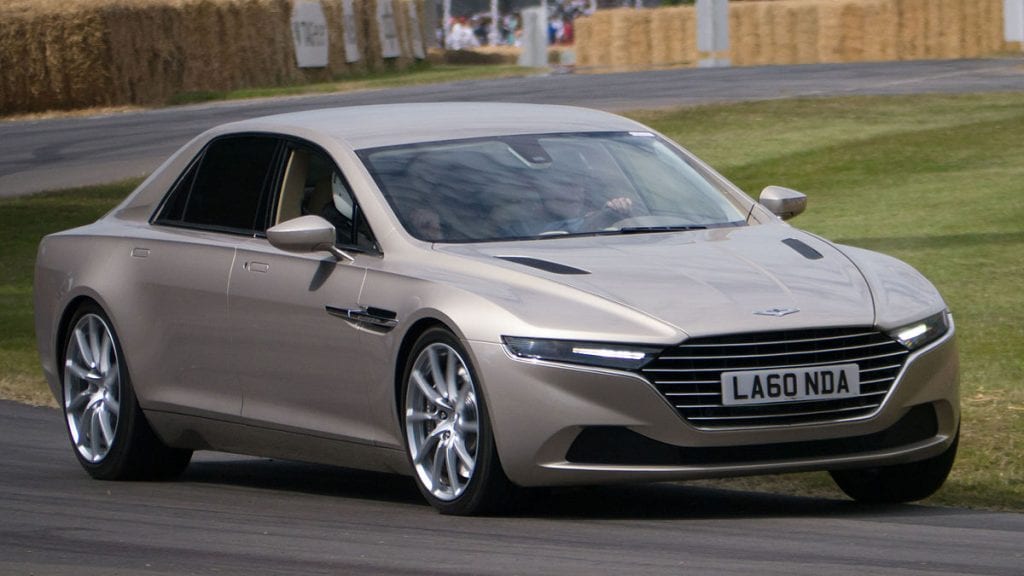 Originally planned to be a Middle East exclusive vehicle, Aston Martin fans around the world demanded the British manufacturer to sell them outside the region. So they did, and they capped production numbers at 200 pieces and incredibly enough one Aston Martin Lagonda is for sale right now on Dubicars.com.
The ultra-luxurious saloon car boasts a muscular yet elegant exterior with a premium cabin decked out in leather with enough room for four people and all the options one requires to ensure an unrivalled experience.
Driving the rear axle is a 6.0-litre V12 petrol engine rated at 540 horsepower allowing the Lagonda Taraf to reach a top speed of 315 km/h.
Mercedes-Benz Maybach G 650 Landaulet
Just in case you thought the insane Mercedes-Benz G500 4×4² wasn't enough, the German manufacturer is in the same boat as you. Once production had stopped for the giant off-roader, their luxury division; Maybach stepped in and created the G 650 Landaulet
Looking at it straight one, it's hard to spot the difference. However, work your way around the side, and you'll notice this gigantic SUV has a soft-fabric roof covering the rear end. Inside, as you would expect, the elegant off-roader is fitted with a wide range of options and four seats. Speaking of seats, the two in the rear can be folded near flat!
The driving force for each corner is a BiTurbo V12 motor rated at 630 horsepower. More than enough to get you up and down big red. By the way, only 99 of these exist in the world.
Stay tuned for part two to see what else dubicars.com has to offer and if you happen to be in the market for a new or used car we've got plenty of sale in Dubai, Sharjah, Ajman and Abu Dhabi.