The Beijing Motor Show officially started yesterday and with a fleet of manufacturers launching long-wheel base models, Lexus went with a simple showcase with it's 2017 IS sedan refresh.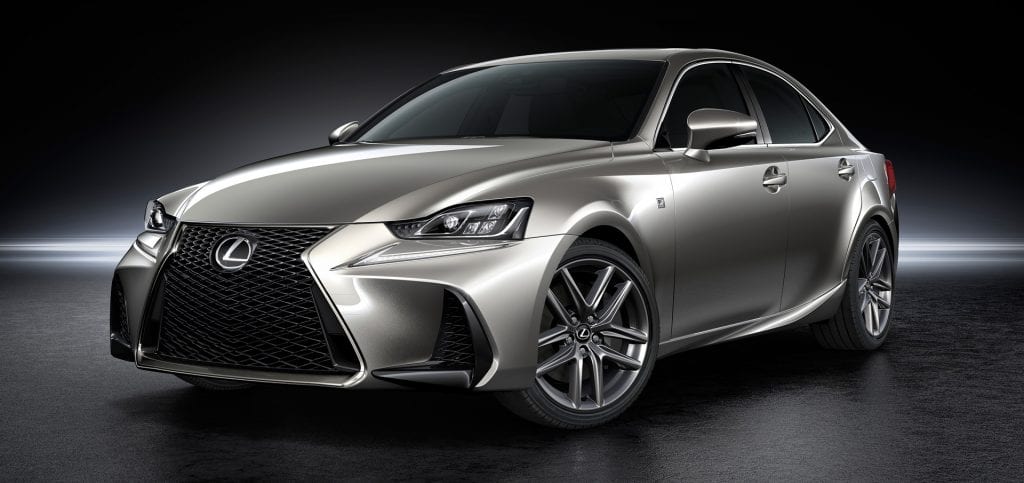 As previously mentioned, Lexus focused mainly on the IS's front end. Now sporting a massive front grille with no breaks or cuts, it's just a single piece and will appear on both F Sport and standard models. Either side plays host to expanded air ducts and headlights appear to come in two flavours rather than the previously suggested one.
Fitted into reconfigured housing, one choice strikes a resemblance to last year's model whereas the second choice breathes new life with three LED squares and xenon. Both retain the swooping 'tick' daytime running LED strip, lovingly placed underneath.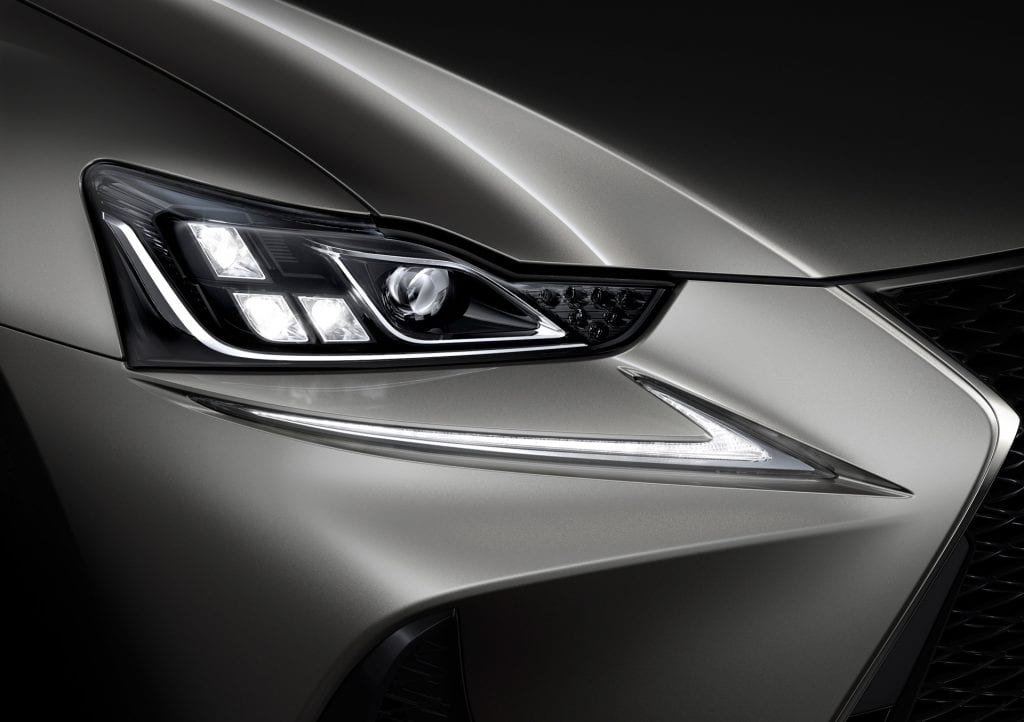 Two new paint palettes are available to coat the exterior; Graphite Black Glass Flak and Deep Blue Mica are complemented with a selection of refreshed alloys and the rear end is completed with squared-off chrome exhaust tips on either side and more prominent L-Shaped rear LED's.
Inside, the only noticeable enchantment is in the centre console as the multimedia screen has grown to 10.3 inches, up from 7 inches in 2016 trim. New stitching lies above the instrument cluster and to make selecting media much smoother; Lexus have added an "enter/return" button. It's also worth mentioning some markets will receive additional colour options.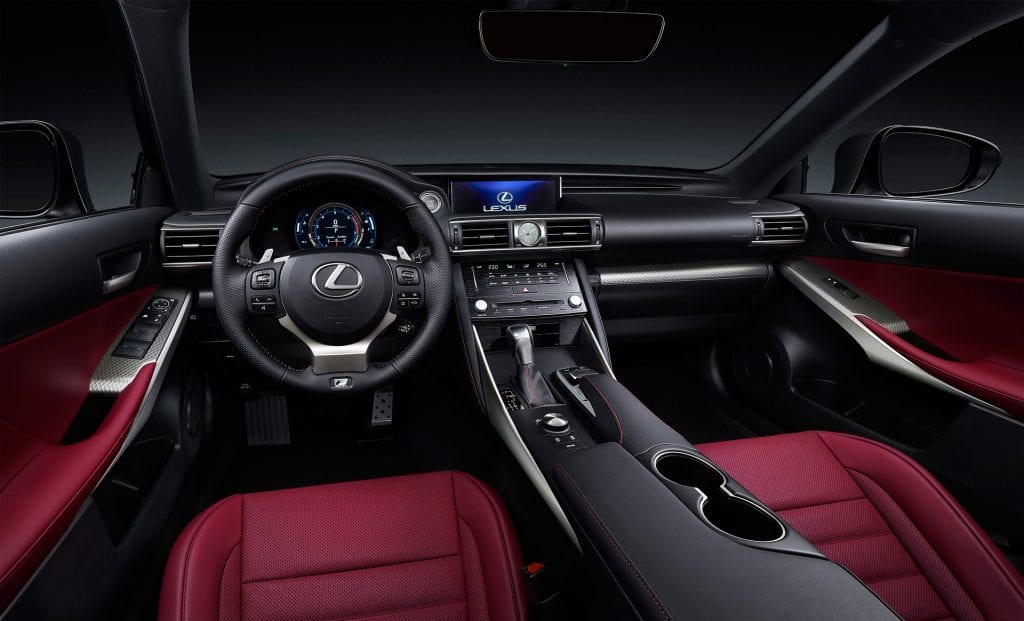 Engine outputs and displacements stay the same. IS 200t models run a four-cylinder 2-litre turbocharged engine good for 241 horsepower while the Lexus IS 350 sticks with a 3.5-litre V6 motor rated at 306 hp.
Launch date in the UAE for the 2017 Lexus IS lineup is expected later this year. With unconfirmed prices, when we find out you'll be the first to know.
Looking for an elegant Japanese four door saloon? We've got new Lexus IS 250 and used Lexus IS 250 for sale in Dubai, Sharjah and Abu Dhabi.