The entire world has been looking forward to the 2018 Geneva Motor show, and with so much going on, we've condensed the show into a few major highlights.
Bentley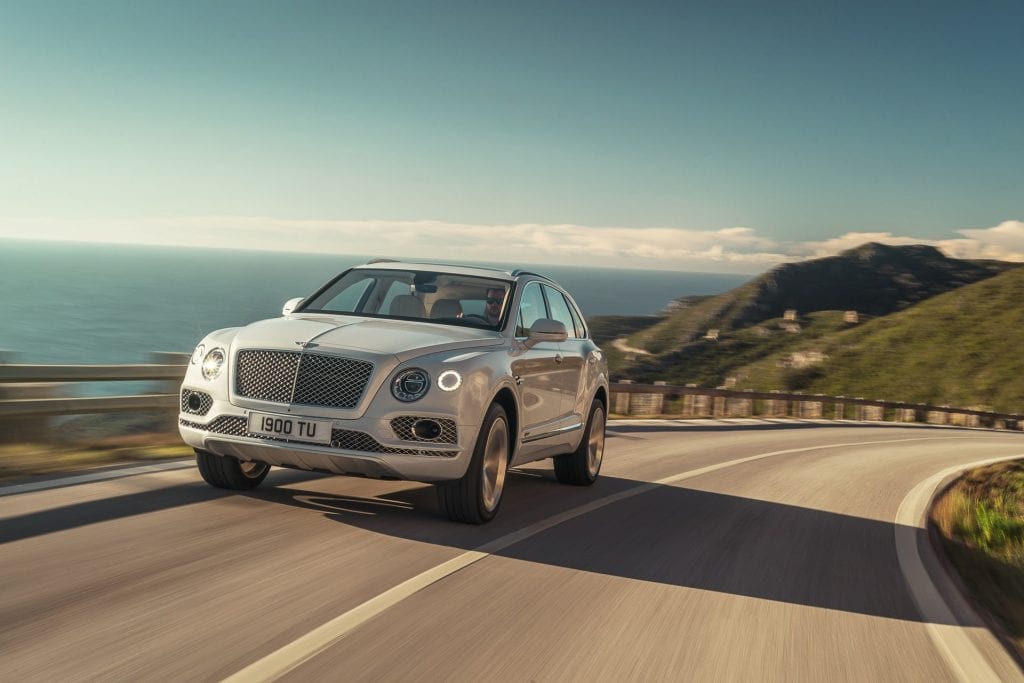 No this isn't a standard Bentayga, this is the world's first luxury hybrid SUV. Instead of the W12 or even the V8, the Hybrid SUV will draw power from a turbocharged 3.0-litre V6 petrol engine coupled with an electric motor and a battery pack with further details to be revealed later. Although the company has yet to clarify its electric range, they are aiming for a minimum of 50 km on a single charge.
They also explained that the battery can be recharged in 2.5 hours using a high-speed charger. Bentley has also teamed up with designer Phillipe Starck to develop a unique wall charger named the "Power Dock". Although can be used to charge one's vehicle, it can also be shown off as a work of art due to its unusual design.
To the average person, the new hybrid version looks identical to the petrol and diesel models, and they aren't wrong. However, there are a few minor differences. Each corner is fitted with bespoke alloys with copper accents. Other additions include an EV charging port and inside, the model receives "Hybrid" tread plates, an E Mode drive selector with three drive modes (EV Drive, Hold Mode and Hybrid Mode),
Order books for the new Bentley Bentayga Hybrid will open up later this year.
Bugatti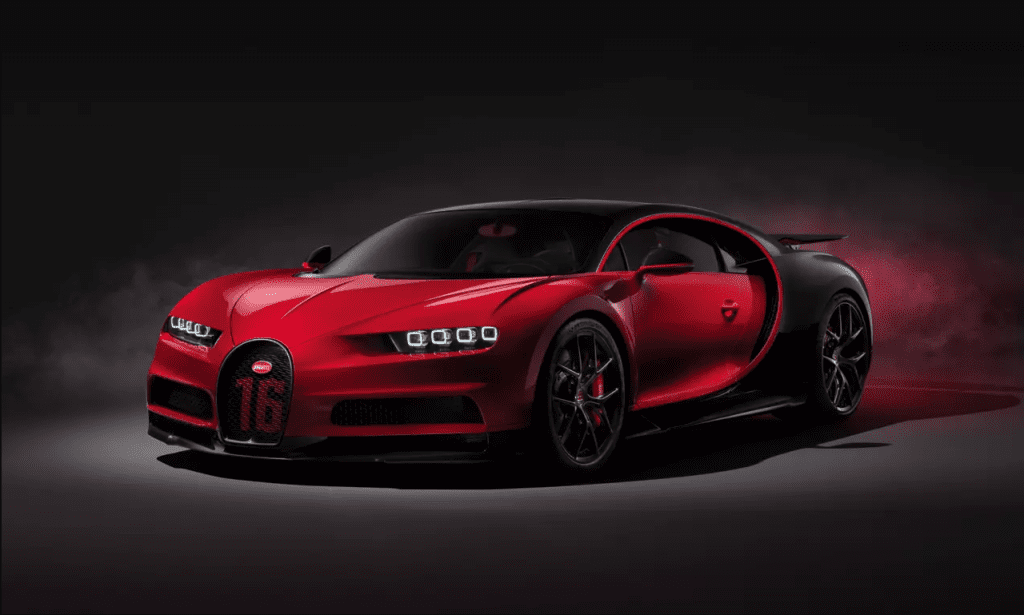 Rumoured just before the event kicked off, Stephen Winkelmann, President of Bugatti Automobiles unveiled the brands latest hypercar. Based on the already insane Chiron, the model on display features a sharp shade of red paint with plenty of unpainted exposed carbon fibre covering the rear end.
Unfortunately, Mr Winkelmann didn't reveal any performance numbers although he did reveal that we can look forward to a stiffer chassis, dynamic torque vectoring, a weight reduction of 18 kilos and improved handling. The latest Bugatti hypercar can be easily distinguished by the unique rims, four-pipe exhaust deflector and for the first time on any vehicle, carbon fibre windshield wipers. Customers can choose from a variety of colours and trim options to give their Bugatti Chiron Sport a sportier appearance.
While we'll have to sit tight regarding power figures which should be revealed in due time. First delivers are expected for the end of 2018 with a base price of $3.26 million or AED 13.3 million.
Lamborghini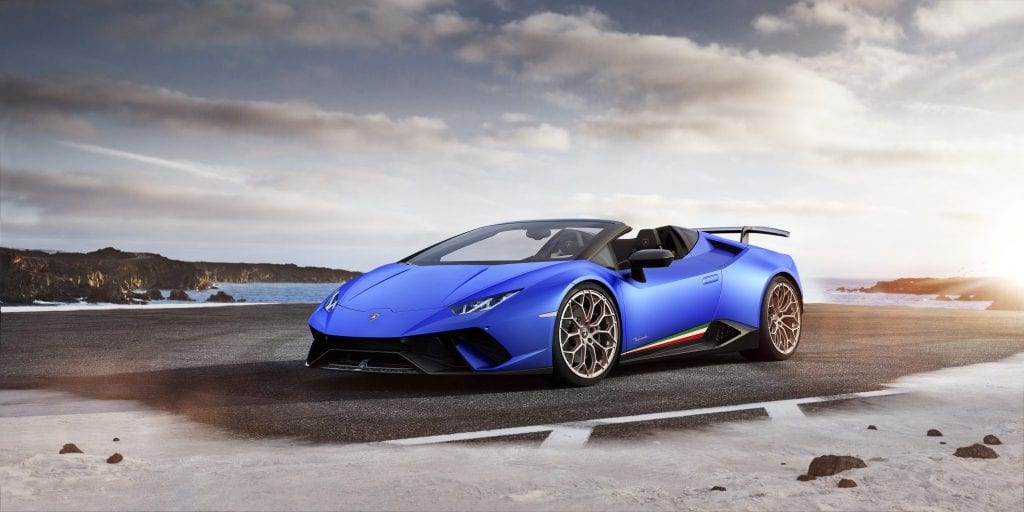 Last year, Lamborghini unveiled their potent Huracan Performante, fast forward 12 months to the 2018 Geneva Motor show and the car is back! Except for this time with a soft-fabric roof that can be operated in 17 seconds and doesn't affect the active aerodynamics.
Its mid-mounted 5.2-litre naturally aspirated V10 is also not compromised at it still pumps out 631 horsepower and 600 Nm of torque. This allows the drop-top sports car to zip from 0-100 km/h in a respectable 3.1 seconds.
Deliveries are expected to start this summer and start at $ 308,859 or AED 1.13 million.
Mercedes-Benz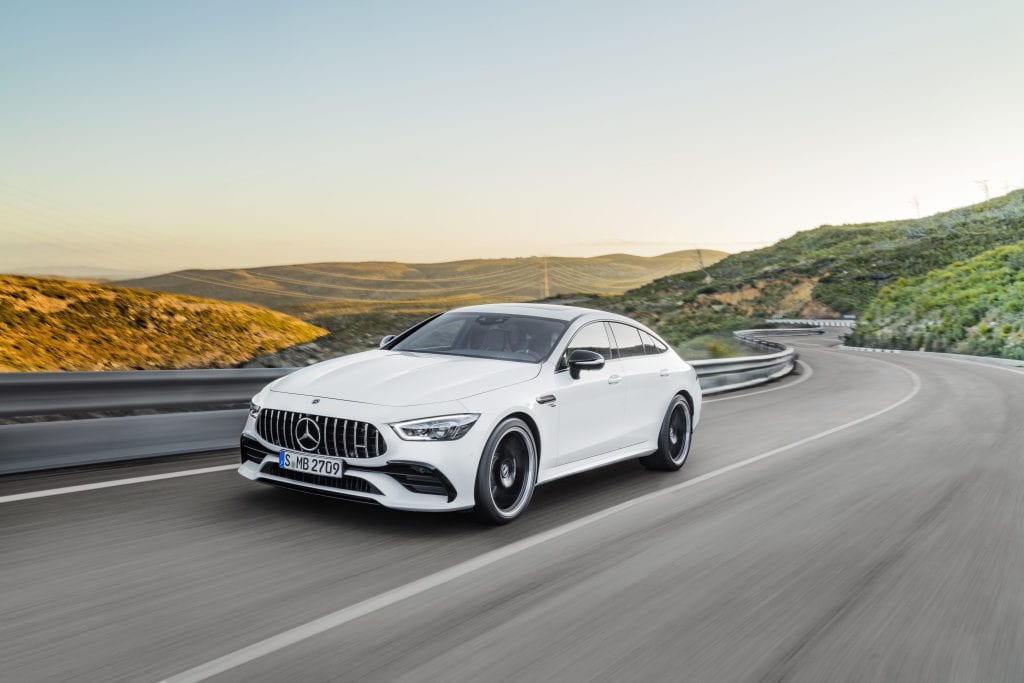 It has finally happened, the Mercedes-AMG four-door coupe has been officially revealed at the 2018 Geneva Motor Show. Serving as the first four-door sports car AMG have ever built, the new model can accommodate up to five occupants without hindering its sporty performance.
Not only are the two additional doors and rear bench new, has fitted a new steering wheel equipped with a unique AMG sports button/dial for drivers to adapt the vehicle to their liking. Fitted with more technology and the jet fighter-inspired interior, we think the new Mercedes-AMG four-door sports car is a winner and will fit right in.
Additionally, the four-sports car is joined by the new A-Class, C-Class which will now feature a wide range of comfort features borrowed from the S-Class. Plus the 2019 G-Glass along with the first fully electric cabriolet in the guise of a Smart car.
They also announced a unique car experience. The Mercedes me Flexperince allows users to change what Mercedes-Benz they drive every month up to twelve times for a fixed monthly rental rate.
Other key highlights during the 2018 Geneva Motor Show
Porsche took the time during the event to unveil their new Mission E Cross Turismo based on the model E. A fully electric CUV; the model is aimed towards those who lead an active lifestyle. Still in its concept form, we could see the model hit the production line in the "near future".
In its current guise, Porsche executives during the event claim a 0-100 km/h time of 3.5 seconds, a top speed of 250 km/h and in just 15 minutes, the battery can be charged to traverse 400 km.
Alongside the spectacular concept, the new 2018 Porsche 911 GT3RS that made headlines late last month is on show during the prestigious event.
Besides reconfirming the Aston Martin SUV is indeed on the way, during the 2018 Geneva Motor Show the British manufacturer also showed off their new Vantage GT3 race car along with the Aston Martin Valykrie AMR Pro track only car. Dubbed the "most powerful car ever to wear the winged badge" only 25 will be produced, and each one is already accounted for.
The menacing machine draws power from a hybrid V12 powertrain rated at mega 1,100 horsepower, and this allows the AMR Pro to hit a top speed of 354 km/h.
Did we miss any out? Let us know what your personal highlights were in the comments below.
Dubicars.com has new cars and used cars for sale in Dubai, Sharjah, Abu Dhabi and Ajman.