When Elon Musk officially unveiled the Tesla Model 3 earlier in the year and opened the pre-order books for potential customers, test mules for the Model 3 started to appear sporadically around the US with some being caught on film, much like this one.
This particular model which was sighted inside a service centre for an unknown reason (probably just to say hello). Inside, it's rather simple; a five-seat setup; single centrally mounted display and a steering wheel.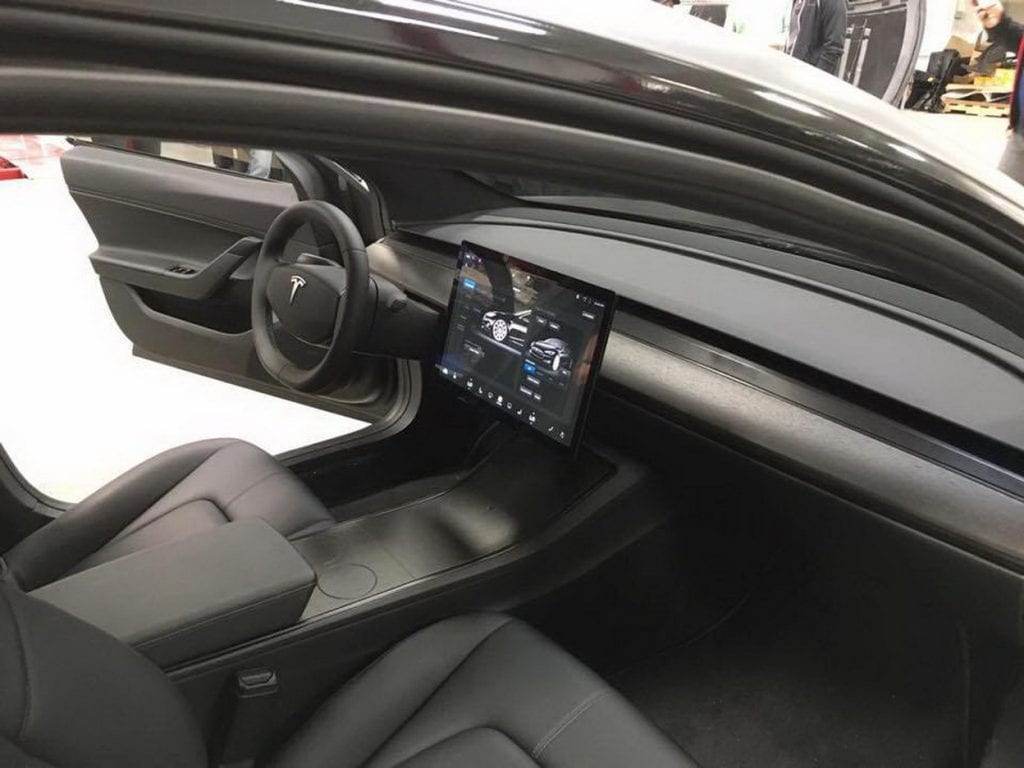 Rumours have the model 3 including autonomous driving modes and an advanced heads-up display to compensate for the lack of dashboard instrument cluster. Both of which seem highly plausible.
Recent images have surfaced after another matte black model was caught driving around with a different license plate instead of the vanity plate attached to this one. Even though the two look similar, note that it is still in development for the time being, and the design is not final. Tesla has said they may unveil a final version of the vehicle later this year.
While Tesla has yet to officially enter the UAE market, there are said to be charger stations located in Jumeirah meaning you wouldn't have to worry about running out of juice too much, that is of course if you are just driving from the Burj Khalifa to Box Park. Seeing as the American Manufacturer continues to grow as a powerhouse in the auto industry and how by 2020, the UAE wants to have some autonomous vehicles on the road, we could see Tesla open up a branch in the next three years.
All in all, this is most certainly Tesla asserting its dominance on the all-electric car market especially seeing as Porsche, Mercedes-Benz and various other manufacturers are entering the market.