Mercedes are renowned for their jaw-dropping AMG lineup that for most people are way out of their budget, which leads to many not having the chance ever to drive one. They also don't produce an entry-level hot hatch. That's where the 2020 Mercedes-Benz A35 AMG hatchback comes in to solve the issue.
So join us as we answer both of these questions.
The good
Most cost-effective AMG car available
Power and handling
Fuel economy
The bad
Probably not the best car for long distances
Blind spots
Boot space. The spare tyre takes up a lot of room
Huge shout out to Gargash Motors for allowing us to borrow the 2020 Mercedes-Benz A35 AMG! If you're interested in buying one and need a place to sell your car, we've got you covered.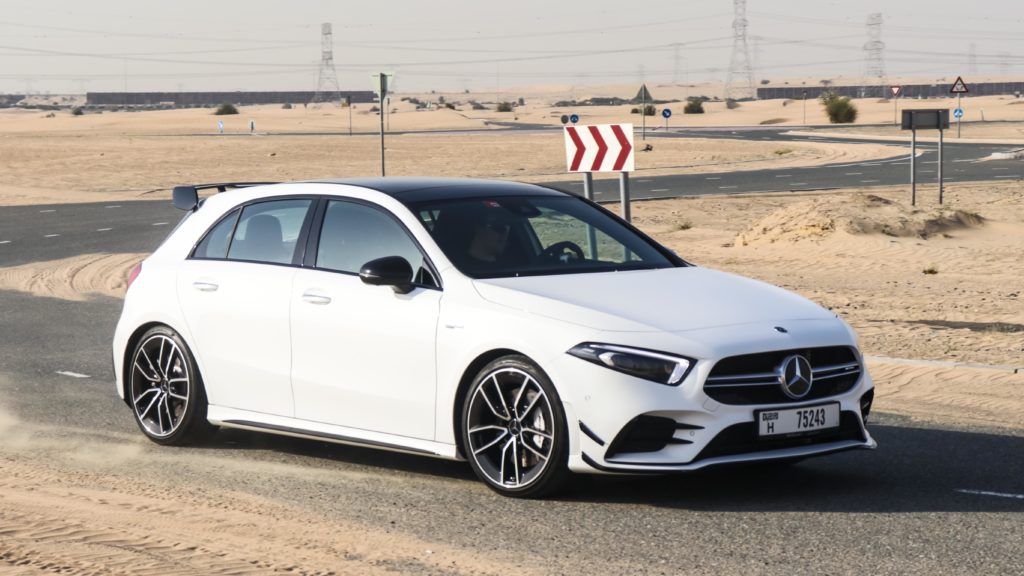 What's it like to drive?
There's a common trend amongst auto manufacturers, and that is to build a car and make it look fast but not actually go fast.
The A35 AMG ticks the first two boxes with aggressive styling, a moderately sized rear wing and winglets on the front bumper which all come together to make it look fast. But what about the third part?
We spent an entire day behind the wheel, driving through traffic and open areas to put the A35 AMG through its paces and as you would expect, it is just as fast as it looks. Expect of course in traffic.
Being a hot hatch, the car is light, agile and rather quick when you put your foot down, which is precisely what you want.
We managed to find some empty roads when shooting to see just how fast the hot hatch is.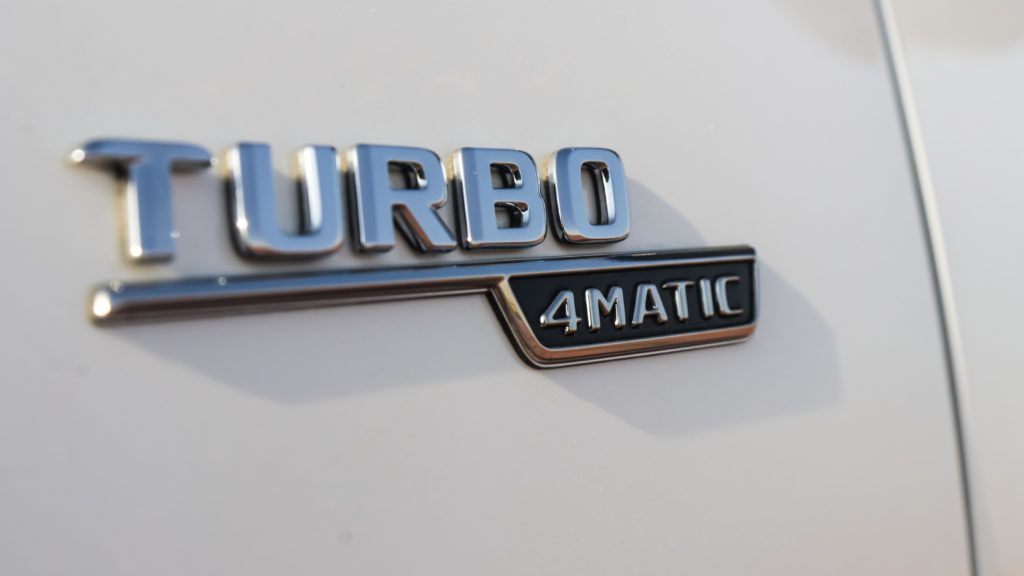 Powerrrrrrrrr!
Powering the A35 AMG is a 2.0-litre petrol engine borrowed from the A250 although tuned. Instead of producing 225 horsepower, the turbocharged unit cranks out 302 hp and 400 Nm of torque.
All-wheel drive is the only drive train available. While adding weight, it's not a bad thing though as the hot hatch offers supreme handling through the corners and sticks to the road like glue.
With all that out of the way, the pocket rocket sprints from a standstill to 100 km/h in 4.8 seconds making it the fastest's in its segment by a slim margin. But its enough to take the crown.
Top speed is electronically capped at 250km/h.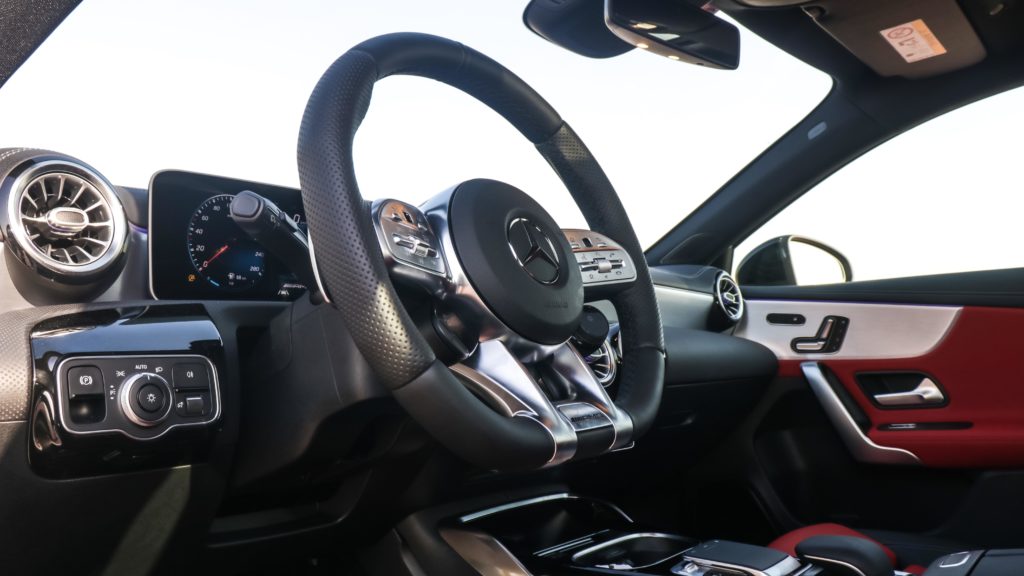 Inside the 2020 Mercedes-Benz A35 AMG
If you've set foot in any of the top of the range Merc, one thing springs to mind; spaceship. The A35 AMG gets the latest MBUX entertainment system complete with dual-screen setup and plush leather and materials.
A large sunroof fills the cabin with natural sunlight while at night, the entire cabin is flooded with colour thanks to the ambient lighting.
But what you really want to know is, and that is how comfortable it is to drive. At first, you settle in, and the seats hug you tight, but after a while, fatigue will settle in, and you'll want to hop out to stretch your legs soon enough.
But then you'll want to hop back in immediately as the vehicle.
In the back, there is space for three more. We don't get the chance to test how much of a squeeze it is; we'll leave you to be the judge of that.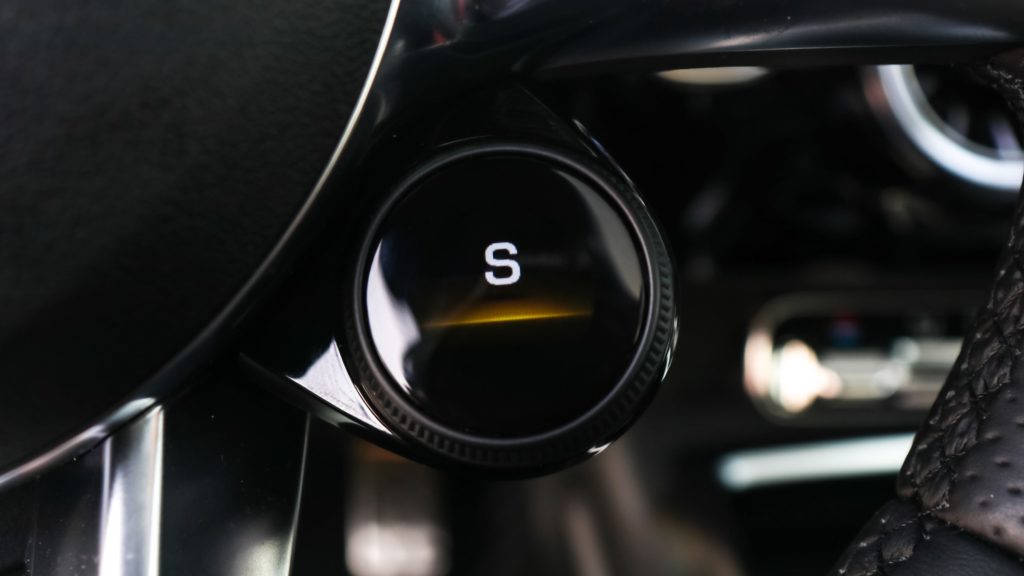 Tech
A few years ago, hot hatch enthusiasts didn't really care about technology; they just wanted something fast and nimble. Times have changed, and so has technology.
And the A35 AMG delivers on both.
The most notable piece of tech is the steering wheel. It's nothing compared to an F1 steering wheel, but it's pretty close.
To control either of the two screens, drivers have to swipe a small touch panel. In the bottom left corner, there is a two-button display for settings and engine on/off when idle button.
But on the opposite side is a cool piece of tech. From afar, it just looks like a dark dial. But turn the car on, and the dial comes to life.
Twisting the dial, you can choose five drive modes without having to navigate through a thousand screens. But it gets better.
Instead of manually turning the dial, you can swipe your finger like a touchscreen to select your preferred drive mode. The only downside besides finger makes is that you can only select individual this way.
Moving away from the wheel, one can skim through the media options via a giant mouse pad, and with all Merc's you can spend hours going through the menus, there is that much to do.
While patiently waiting for our photographer to arrive, we even found a wireless phone charger.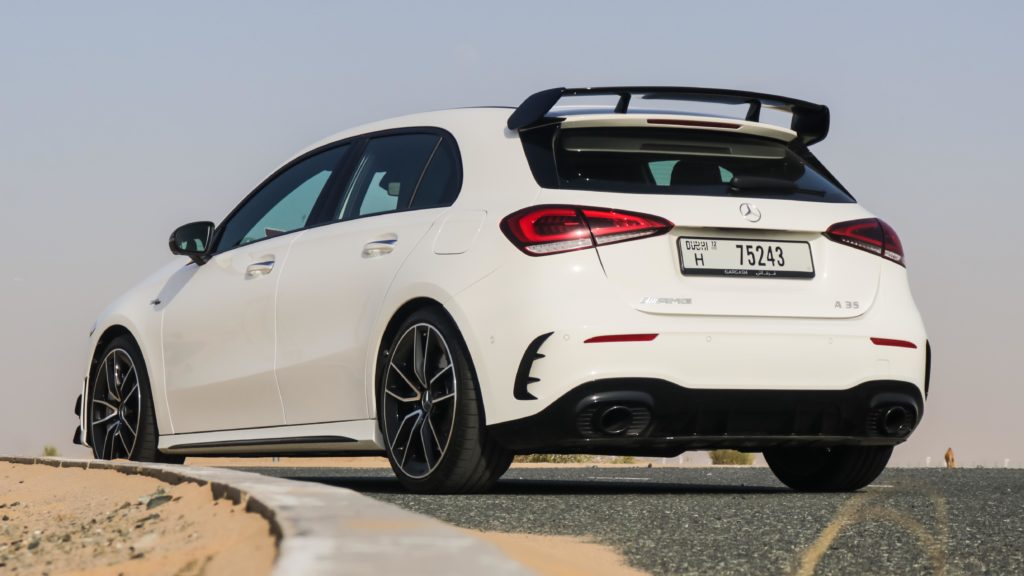 Final verdict
As we mentioned earlier, Mercedes doesn't have a budget-friendly AMG model, nor do they offer an entry-level hot hatch. That was until the introduction of the A35 AMG.
While it certainly serves as one's ticket to the AMG world, and the standard features certainly has us interested, its rivals offer a slightly better package.
And yes, it answers both questions.
We do have one unanswered question, what is it like to drive with stick shift. We'll never know until as the manual is not officially sold in the GCC.
Whilst parked, we got one very interesting comment when talking to a bystander about the 2020 Mercedes-Benz A35 AMG. "If I owned this car, I would be the king of my country," they said. "I could have the women of my dreams sat next to me."
Let us know in the comments below what you think of the hot hatch and stay tuned for more reviews in the future.
2020 Mercedes-Benz A35 AMG price in UAE: Starting from AED 270,000.
Dubicars has new Mercedes-Benz A 35 AMG for sale in Dubai and used Mercedes-Benz A 35 AMG for sale in Dubai.