Brabus have already showcased one insane creation coming to Geneva, which of course is the supercar-killing Mercedes-Benz C63 S they've modified to produce a mega 641 horsepower. With that done, the German tuning house has turned their attention to G-Class vehicles.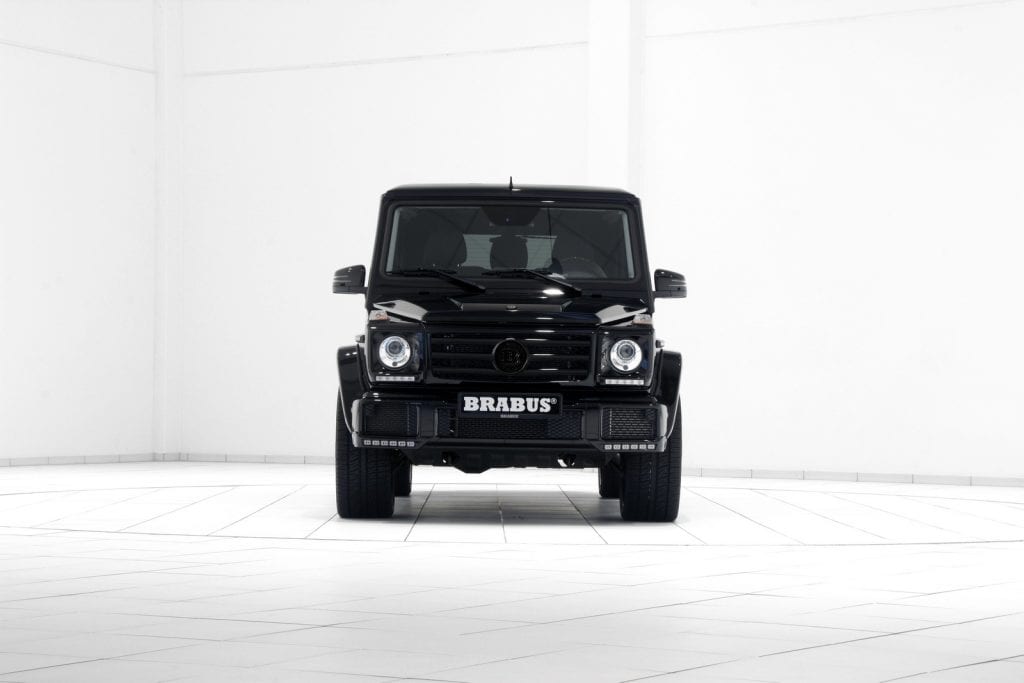 This may come as a surprise because it is certainly not the norm, Brabus have stripped at the original 5.5-litre twin turbo motor and replaced it with a smaller 4.0-litre powerplant producing a reasonable 422 horsepower.
Although it has a smaller displacement, it's tuned to produce 493 horsepower with 710 Nm of torque. Brabus' very own Brabus B40 500 PowerXtra is the result of the performance upgrade, with a performance module implemented into the V8.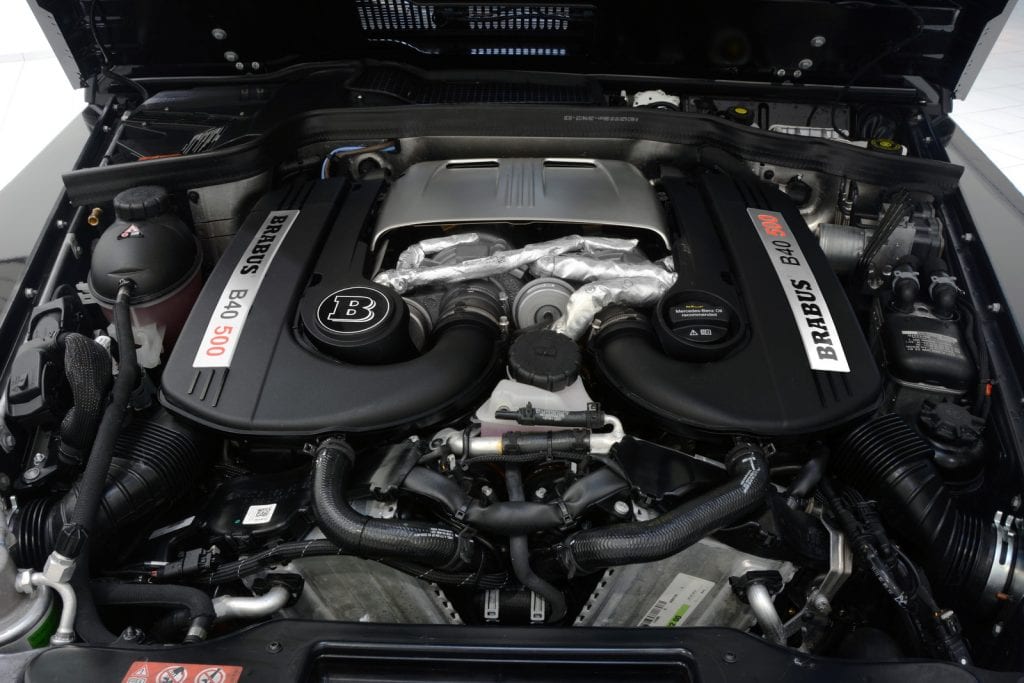 Still weighing in at roughly 2.5 tons, Brabus G500's can sail from 0-100 km/h in 5.7 seconds and cruise at a top speed of 220 km/h.
As with the C63 S, it's not just an engine tune, this G-Wagen features Brabus's iconic widestar kit both inside and out. Front bumper with extra LED strips and Brabus's logo on either side, slick five-spoked black rims on each corner and branded exhaust pipes sticking out either side made from stainless steel.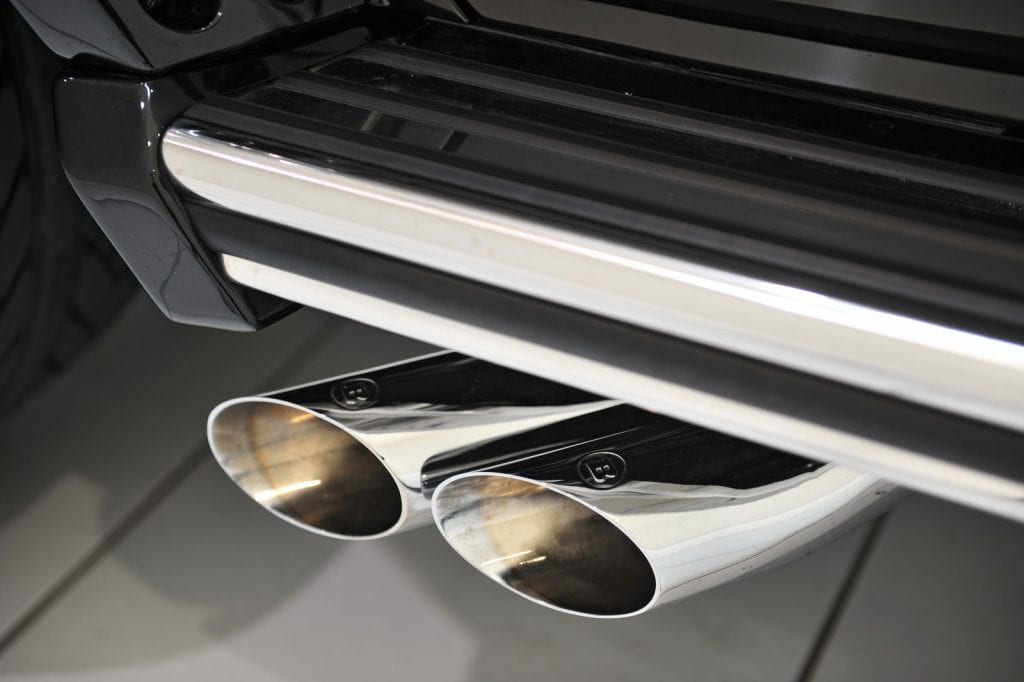 Inside, unique upholstery trims with hints of aluminum, carbon fibre and wood, plus a range of colours for leather and Alcantara seats. Being a luxury vehicle, Brabus are giving customers the freedom to create a truly bespoke vehicle. It's so bespoke you can even choose the colour of the engine covering, although there seem to be only two options: Black and Red.
If a standard G500 is not large enough for you, you could always go for the previously unveiled Brabus G500 4×4². Featuring a similar engine setup, it's rated at 493 horsepower as well it's 0-100 km/h time dips below the seven second mark. With its electronically capped top speed of 210 km/h, it's even more of a beastly vehicle.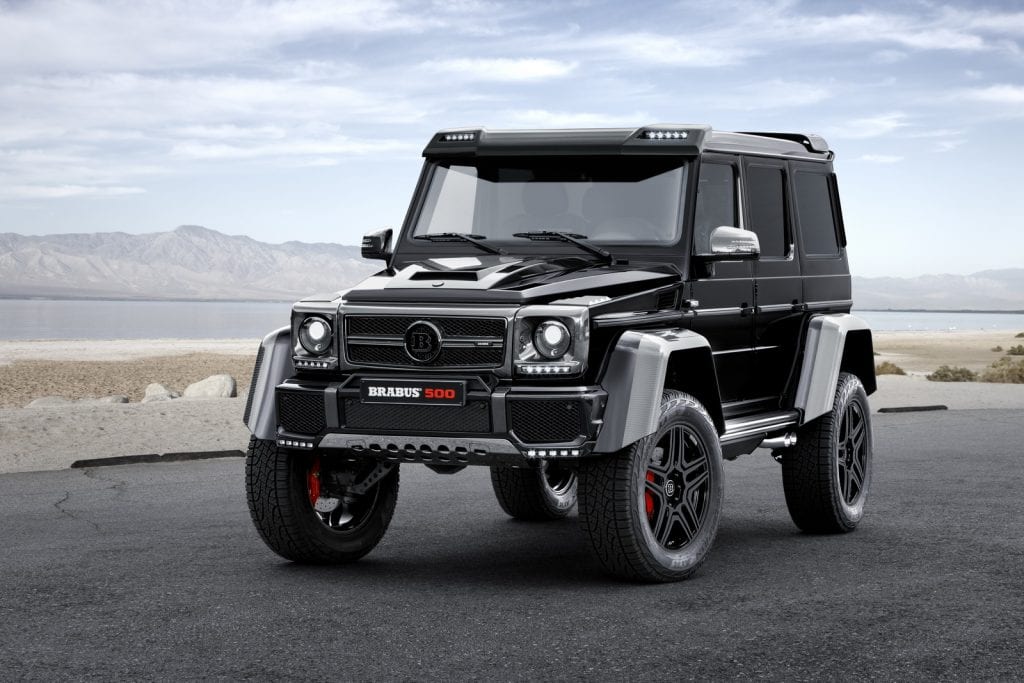 Adding carbon fibre around the outside doesn't help too much as these G500 4×4² still weigh in at over 3 tonnes. There are noticeable differences such as the rear spoiler, hood scoop, new radiator grille and an extra panel underneath said grille branded with the Brabus B.
Fitted with bespoke leather interior options with contrasting accents and all standard features of G500 4×4². Make no mistake, it may be luxurious and cost more, however, it's off road capabilities are to be utilised properly and not a city vehicle.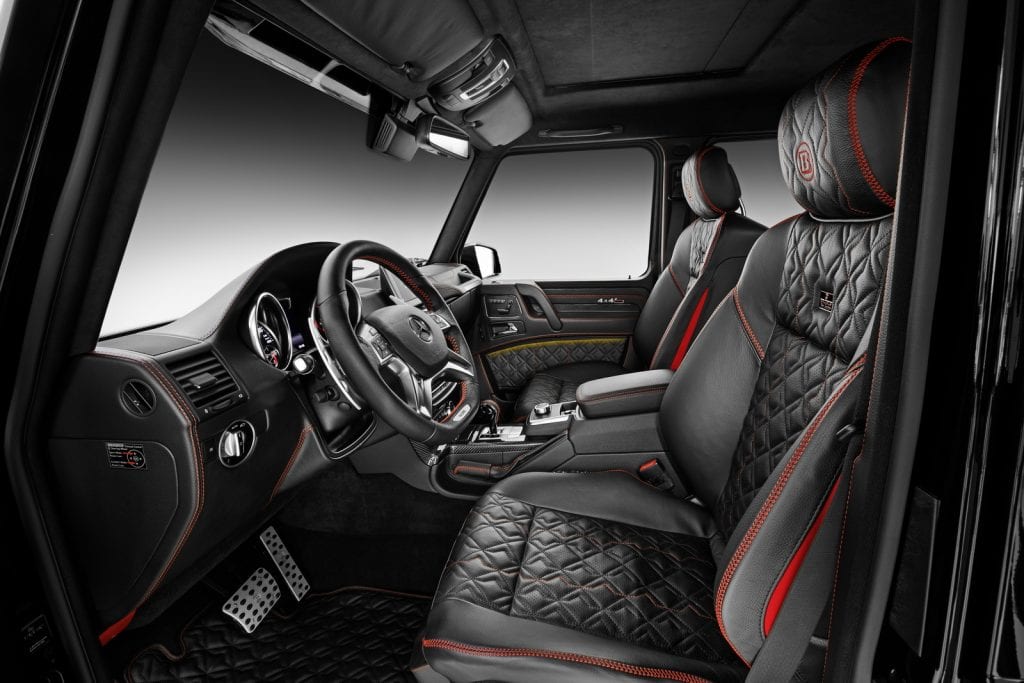 What's next for the German tuning company? We'll just have to wait and see.
Looking for a Mercedes-Benz G500? Find new Mercedes-Benz G500 and used Mercedes-Benz G500 for sale in Dubai, Abu Dhabi and Sharjah.