Mercedes-Benz C63 S sedans and it's lesser known brother in the guise of a wagon have certainly stirred up quite a cult. With their enormous amounts of power, you wouldn't have thought they needed any more right? Brabus thinks the complete polar opposite and cranked it all the way up to 11.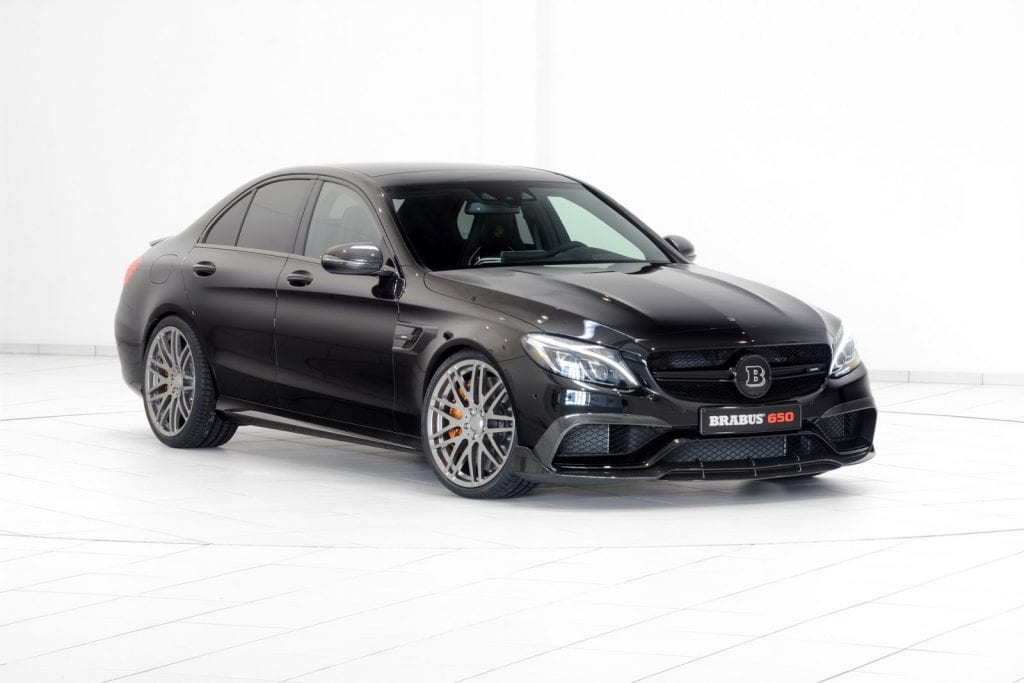 Factory model's roll off the production line with just over 500 horsepower pumped out of a vicious V8 4.0-litre petrol engine. Brabus don't think that is enough and are tuning C63's to create a whopping 641 horsepower and 820 Nm of torque. That's an increase of 138 horsepower.
With that out of the way, are you ready for how fast it can go? Ferrari 458's can reach 320 km/h, Lamborghini Huracan's, 325 km/h. This ludicrous sports sedan, 320 km/h! And 0-100 in 3.7 seconds, that's a 0.3 second and 70km/h improvement. So it hasn't got the sprint time, but it can keep up with vehicles double its price.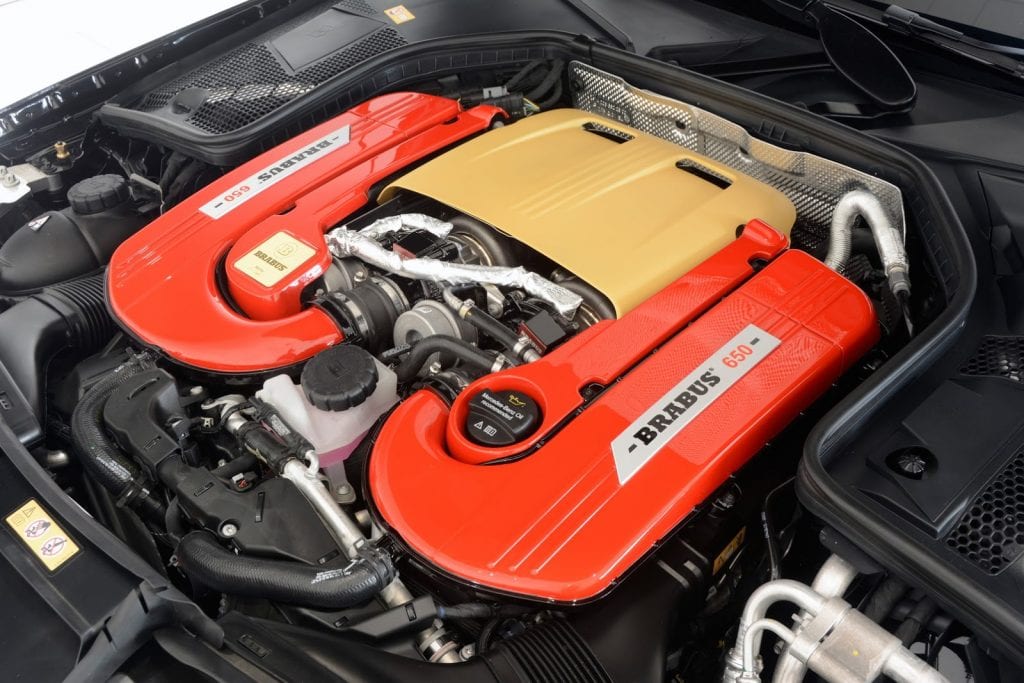 How have they done it? Magic, of course. But in all seriousness, the German modifiers have re-engineered the ECU, added a sports stainless-steel exhaust system and they've ripped the standard turbochargers out and replaced them with their very own equipped with a larger compression unit.
Customers brave enough to take on the mighty sports sedan have a choice of slick 20-inch rims covered in either Continental, Yokohama or Pirelli performance rubber. You may need to buy a change of pants whilst you're at it.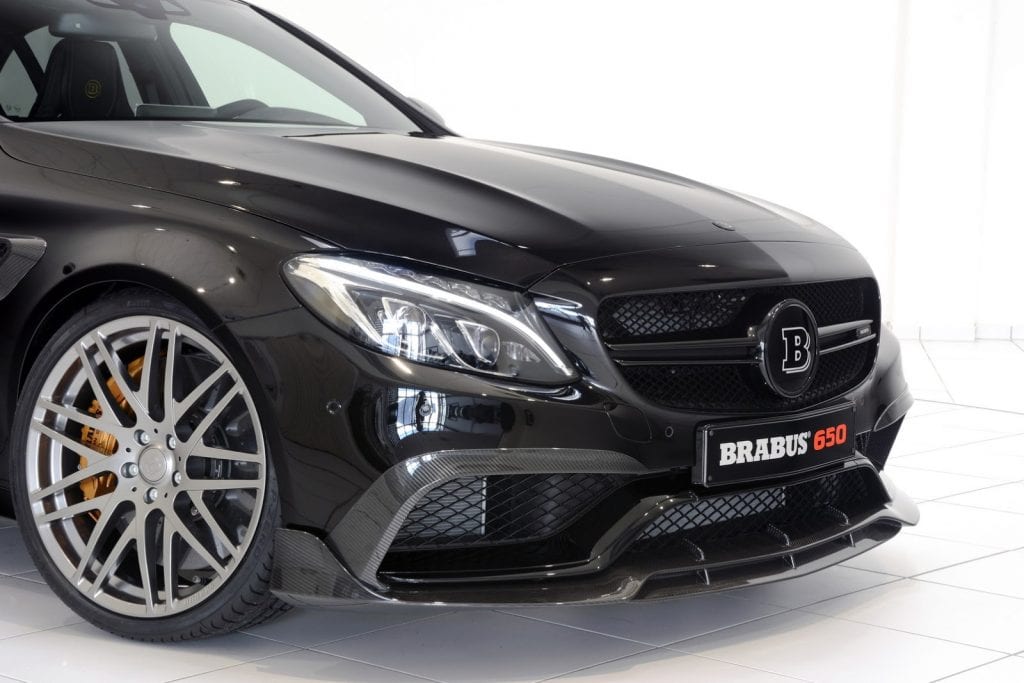 Flying at those speeds requires some top-notch suspension to keep everything running smoothly, which is why Brabus have teamed up with Bilstein. Equipping the monster with specially designed coil-over suspension with adjustable height, drivers can adjust them to be as hard or soft as ones heart desires.
Brabus haven't just turned their attention to the engine, both inside and out receive some love too. Sporty everything standard models come with, new rear diffuser, rear spoiler, front splitter and mirror cases. All of which are made out of lightweight carbon fibre. Plenty of interior options are available, with a wide selection of colours and trims to choose from including this luscious black and yellow with aluminium trim.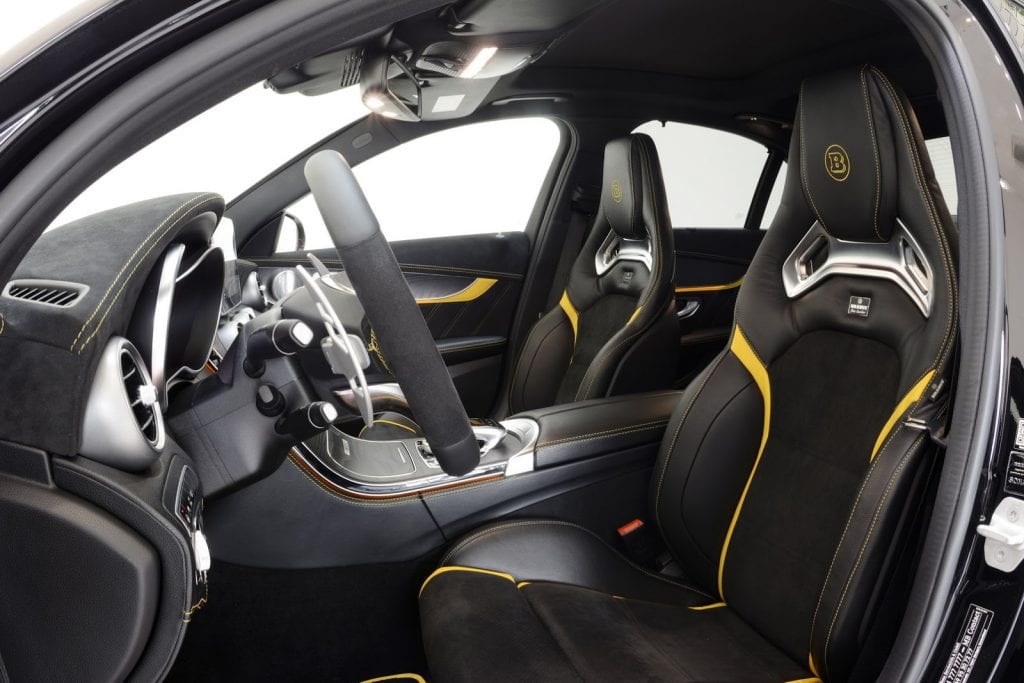 No pricing has been spoken of, although Geneva Motor Show is just around the corner where Brabus tuned Mercedes-Benz C63's are set to be on display. Prices could be announced then.
Looking for a less bitey C63 sedan or coupe? Find new Mercedes-Benz C63 and used Mercedes-Benz C63 for sale in Dubai, Sharjah and Abu Dhabi.