Chicago Auto Show starts today! There's plenty on offer for everyone to feast their eyes on, whether it is the latest sports car or family SUV or even 2016 Chevrolet Camaro 1LE, which will surely knock your socks off.
Distinct characteristics are added, notice the satin black bonnet, wing mirrors and rear spoiler. Tampered with front splitter for more aggression, 20-inch alloy rims on each corner and unique badging. Two models are available with slight differences, one has satin graphite front splitter and diffuser at the rear whilst the other has the exact colour coating both front grilles.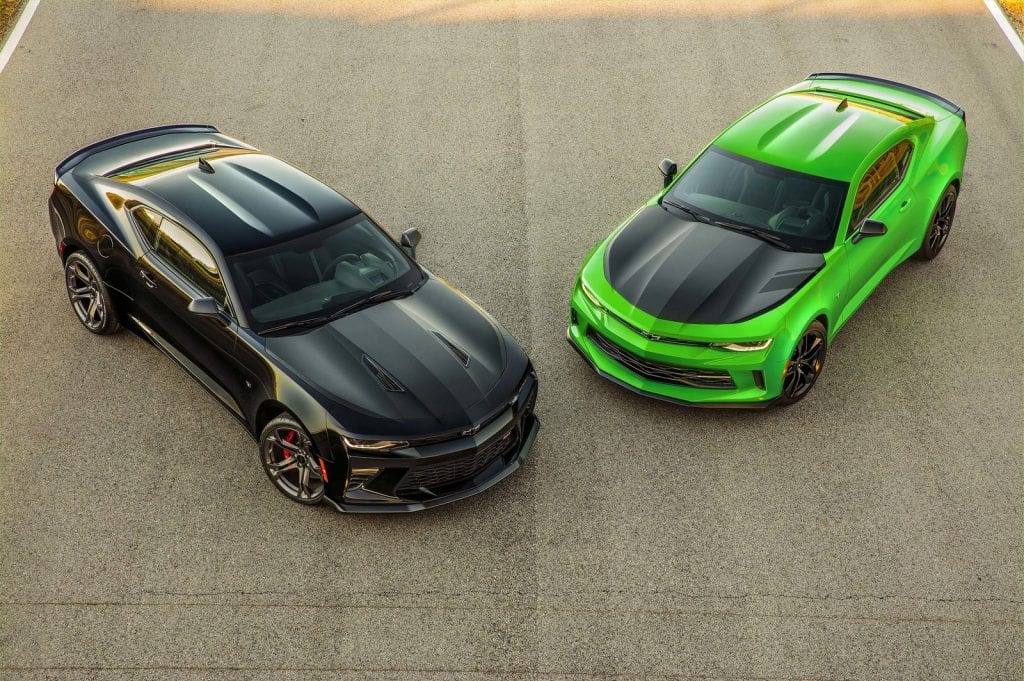 Engine's come in two flavours, one being a six-cylinder 3.5-litre petrol motor generating 335 horsepower. The other being a thirsty eight-cylinder 6.2-litre petrol engine rated at 455 horsepower. No 0-100 times or top speed have been revealed by the American Motoring Giant.
General Motors has said that the V6 motor is quick than previous V8 models. Whilst newer V8 models, are said to be faster than current Camaro SS models. No engine modifications were made, even though there is a track-cooling package with special oil, transmission and differential fluids.
If V8's tickle your fancy, you'll reap the rewards of Recaro racing seats, data recorder for track days, Goodyear F1 tyres, magnetic ride control coupled with FE4 suspension tuning plus loads more.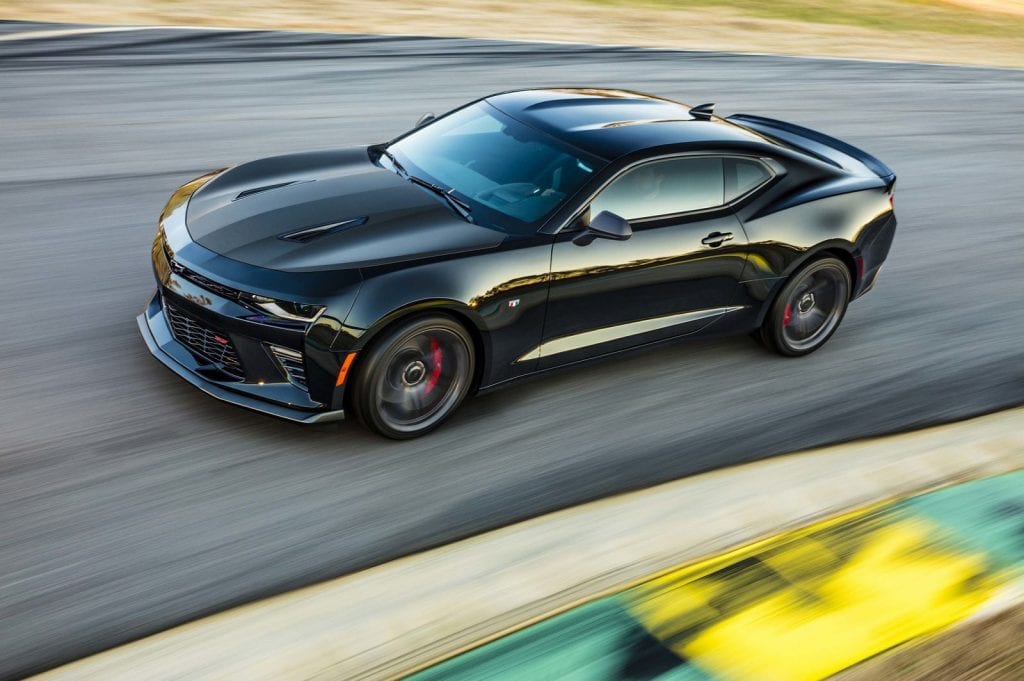 If you'd prefer something a little tamer, the V6 motor is what you're after. With Recaro racing seats and data lap time recorder as optional extras. The same Goodyear tyres are slapped on each corner. Standard options include six-caliper Brembo Brakes up front and upgraded suspension.
Just a heads up, Chevrolet Camaro 1LE's have their power sent to the rear wheels by a manual gearbox only. No automatic gearbox is on offer.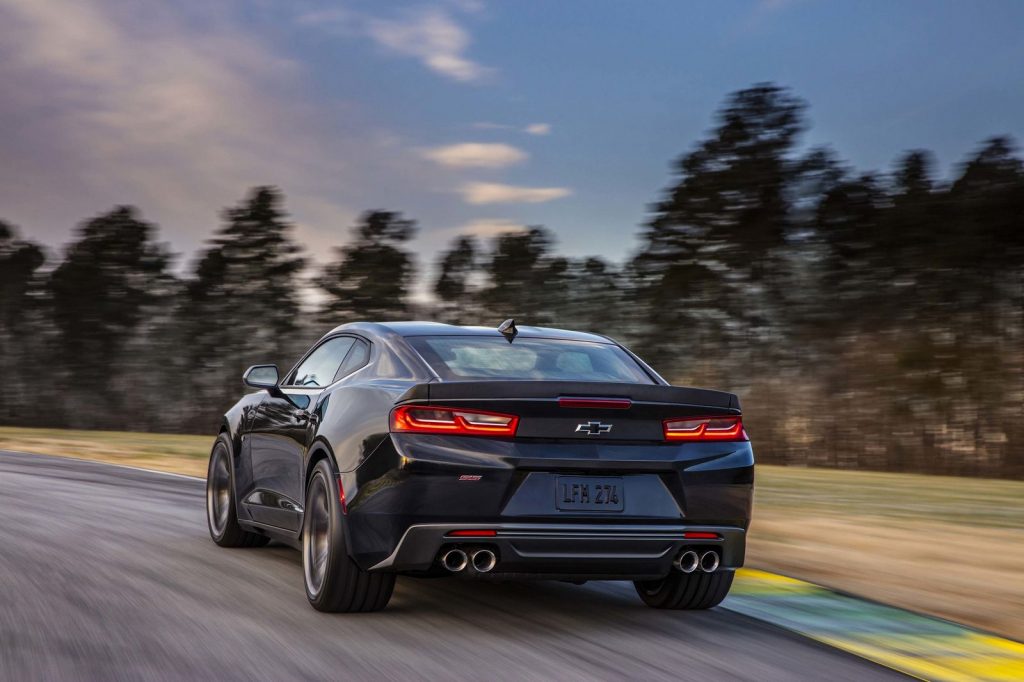 General Motors original plan was to only have an eight-cylinder Chevrolet Camaro, but due to a huge demand from potential buyers. Chevrolet 1LE packages date back all the way to 1989. Back then, it was an optional extra for those who raced in Showroom Stock Car Racing series. Now, it's for the track day enthusiasts who want to keep shaving those seconds off and obtain the perfect racing line.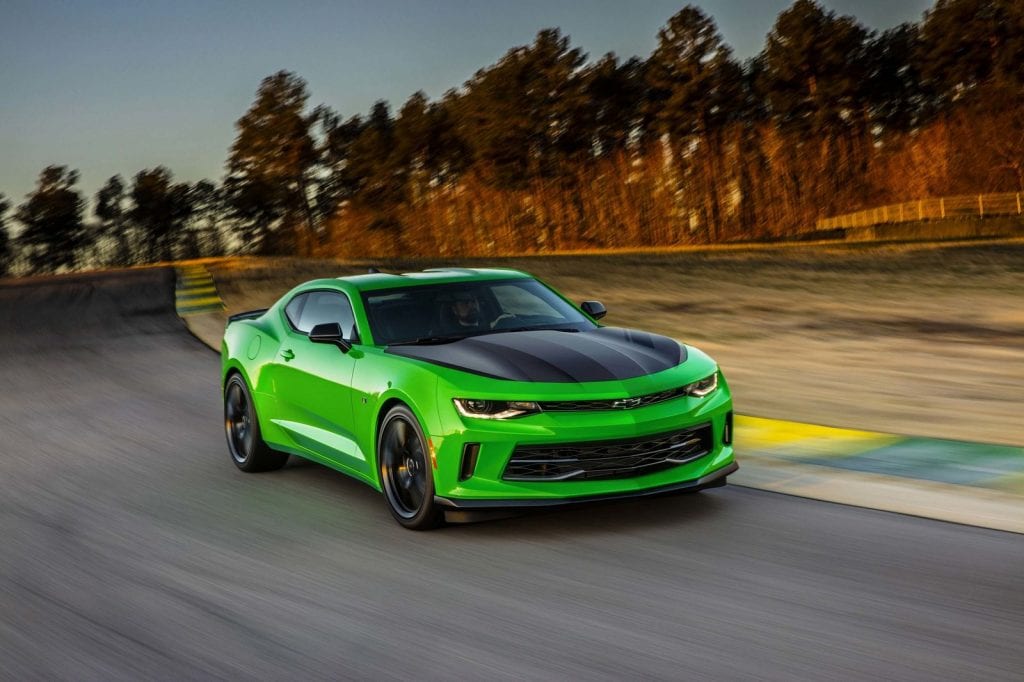 Pricing hasn't been discussed just yet, even though Chevrolet Camaro 1LE's are expected to roll out later this year. Alongside these quick coupe's on stage at the Chicago Motor Show, will be the refreshed Chevrolet Trax and Chevrolet Silverado Midnight Edition.
Interested in a Chevrolet Camaro? Find the perfect new Chevrolet Camaro and used Chevrolet Camaro for sale in Dubai, Sharjah and Abu Dhabi. There's a wide variety for sale, ranging from ones with V6 and V8 motors, to vehicles imported from America and of course GCC specs.