Back in the day, pick-up trucks were used for hauling heavy loads and were typically used in the workforce. Eventually, drivers started using them for everyday life as they proved extremely useful for dropping kids off at school and transporting heavy equipment at the same time. Then along came the off-road lovers, wanting a pick-up truck that could do all that and take on unmarked roads. Ford had exactly what they were looking for but that's just one option, maybe one or two more would be ideal.
For some time, Ford has dominated the off-road heavy-duty pickup market with their ever so brilliant Ford Raptor. As of Detroit Motor Show, they unveiled their latest edition to the line up. Ford Raptor SuperCrew models come with four full-size passenger doors compared to slightly smaller ones on current models. New headlights, massive front grille with Ford plastered in huge font just to remind fellow drivers what you've got and the all-new aluminum construction bringing the pick-ups weight down by a whopping 226 kilos. Ford may have to watch out as a rival is on the horizon from a Japanese powerhouse.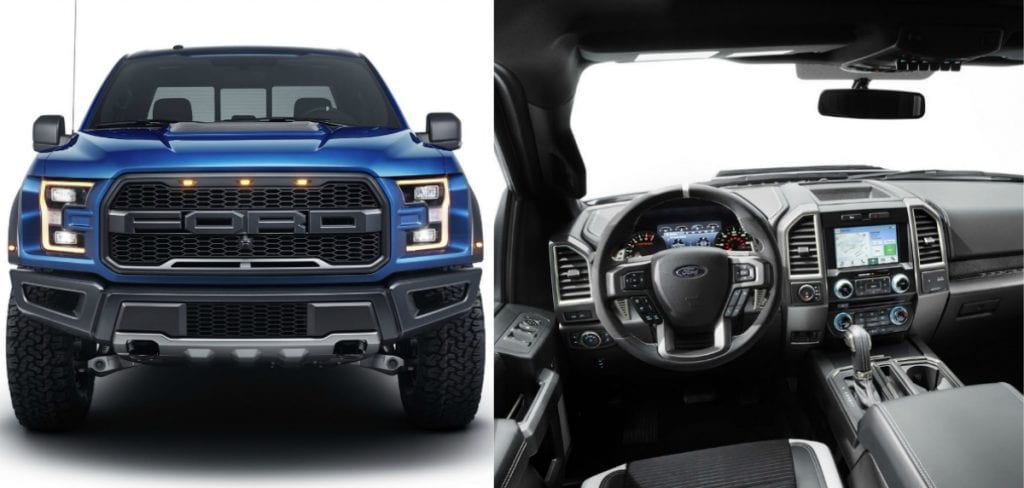 Also debuting at the Detroit Motor Show, Nissan Design America unveiled their answer to the mighty blue oval with their Titan Warrior concept. Coated in a sleek coat of matte gunmetal dubbed "Thunder" with hints of orange and black, it has all the right bits and pieces to draw off-road enthusiasts away from the American manufacturer. Standing nearly three inches higher than standard Nissan Titans, 18-inch rims covered in 37-inch off-road rubber on each corner, menacing front grille, cutaways in the bonnet for extra cooling, flared wheel arches and bright LED lights scattered all over.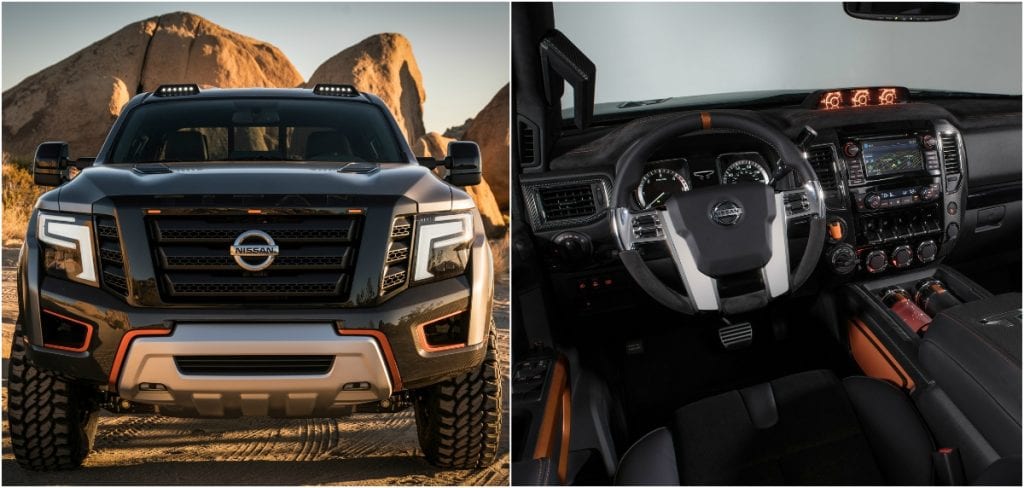 Exteriorwise that's all, wheelbase and overall length stays the same with beefed up suspension with custom upper and lower control arms, performance ball joints and coil over shocks plus heaps more for off-road driving pleasure.
Powering the Titan is a 5.0-litre eight-cylinder turbo diesel engine, 752 Nm of torque is generated and sent to all four wheels via a heavy-duty Aisin six-speed automatic gearbox. Top speed and 0-100 km/h time have yet to be revealed. The same goes for 2017 Ford Raptor SuperCrew, the engine has been mentioned, the all-new six-cylinder 3.5-litre Ecoboost engine but no other specifications. A ten-speed automatic gearbox channels power to all four wheels. However, it's rumored that this new potent engine is much more powerful than 6.2-litre V8's found in current models.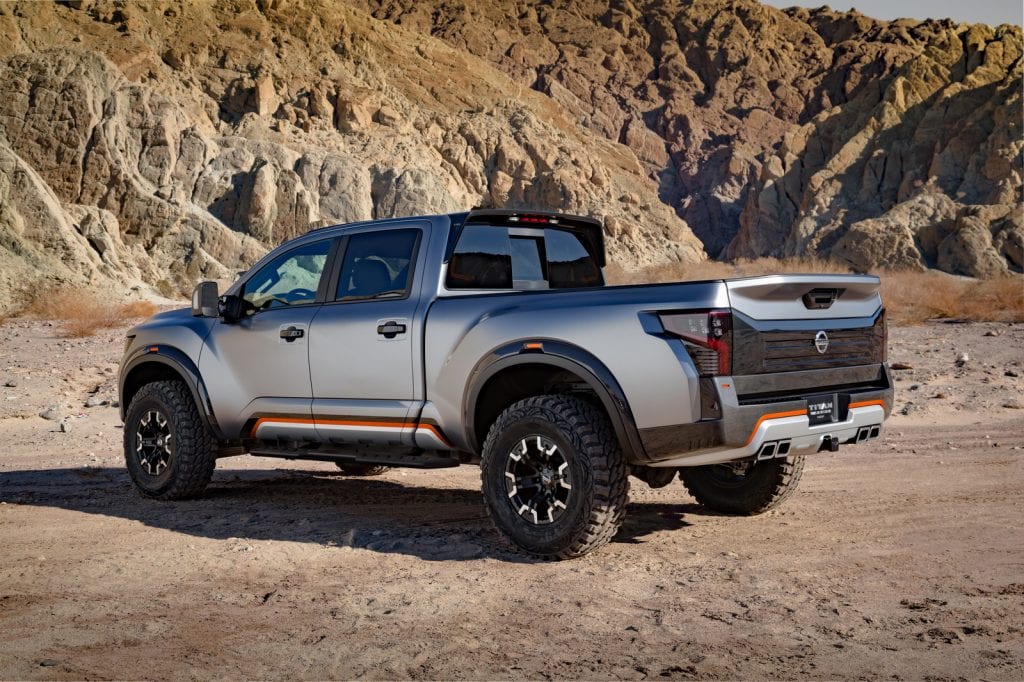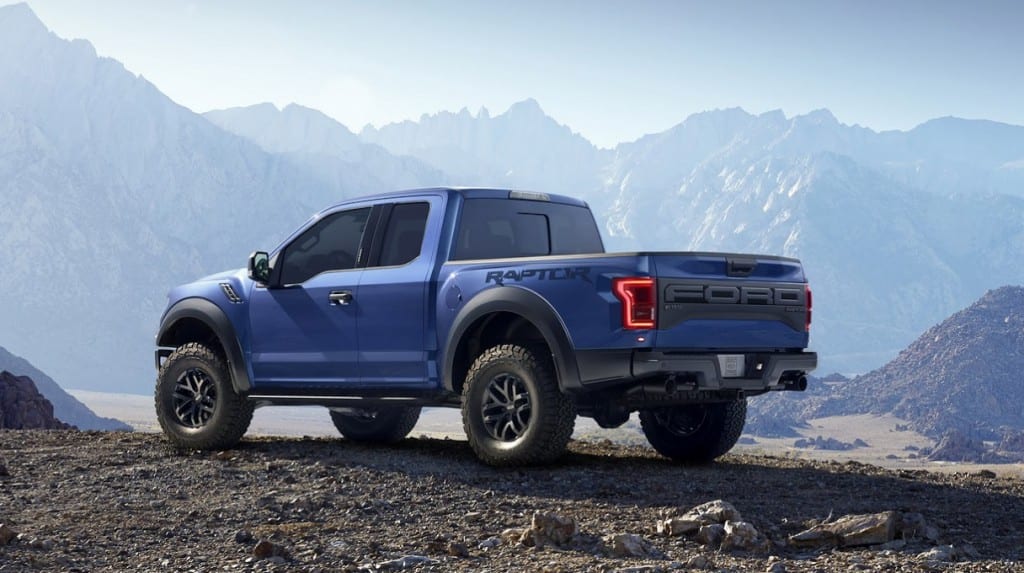 Both models are no doubt incredibly desirable for any off-road enthusiast.
Now we need Toyota, General Motors and Dodge to open the market up with their interpretations of these two behemoths.
Ford Raptors are currently for sale right here in the UAE, with 2017 Ford Raptor SuperCrew models said to come out later this year, Nissan need to hurry up and put the Titan Warrior into production ASAP! And to bring Titan's to the GCC. Check out used Ford Raptor for sale in Dubai,. There are a few used Nissan Titan for sale in Dubai and Sharjah.