| | |
| --- | --- |
| Starting price: | Approx. 150,546 AED (40,990 USD) |
| Engine volume: | 3.0 Litre supercharged |
| Cylinders: | 6 cylinders |
| Torque: | 610 Nm |
| Horsepower: | 340 hp |
| 0 to 100 km/h: | 5.5 seconds |
| Maximum speed: | 250 km/h |
Jaguar has taken the automotive industry by storm recently with the stunning Jaguar C-X75 appearing in the latest iteration of the James Bond franchise: Spectre, celebrating a huge milestone and most importantly Jaguar's take on the crossover market. It's already set a world record without being available to the public!
This marks the first time Jaguar is to create a crossover (seems to be a saving grace for most manufacturers, even Lotus is considering one). Inspiration draws from the F-Type, noticeable all around.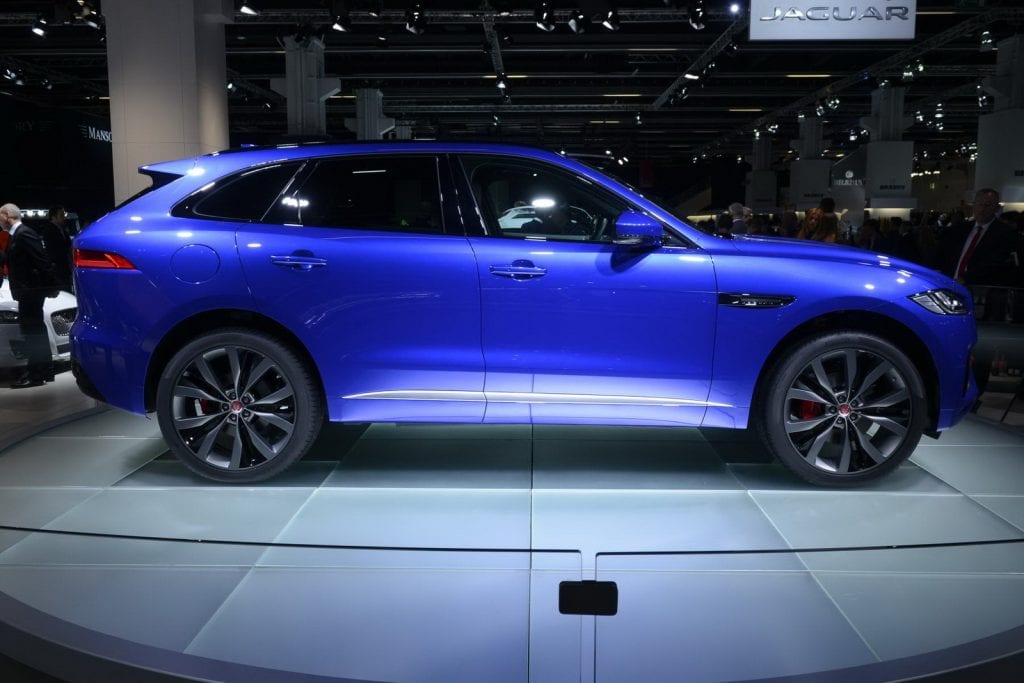 Five trim levels are available starting from Pure, Prestige, Portfolio, R-Sport and the highest being S. A multitude of options are available for all trim levels, some come as standard where others are optional extras. Meridan sound system, 5-inch display and dual-zone climate control are available across the board.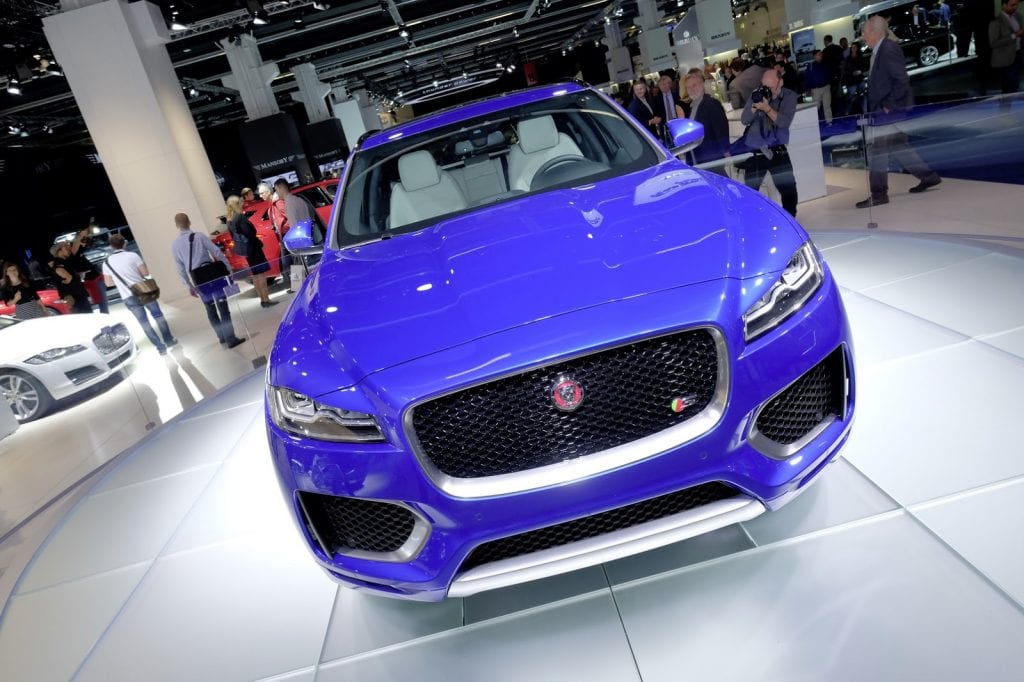 The crossover made its grand debut during the 2015 Tour De France where it acted as a support vehicle for Team Sky. An estimated one million people laid eyes on it during the first stage alone with a potential two million people around the globe viewing the race onscreen, talk about great marketing tactics.
Only one engine can be dropped into the engine bay, a 3.0 litre V6 supercharged petrol engine, with 340 horsepower with power being sent to all four wheels.
As it's a new entry into the crossover market, its got a long list of rivals to square up against including Infiniti's QX70 and Germany's very own Porsche Macan plus a few other big names.
| | | | |
| --- | --- | --- | --- |
| Cars | Jaguar F-Type | Infiniti QX70 | Porsche Macan |
| Engine volume: |  3.0 litre/V6 |  3.7 litre/V6 |  3.0 litre/V6 |
| Horsepower: |  340 hp |  325 hp |  340 hp |
| Torque: |  610 Nm |  362 Nm |  460 Nm |
| Maximum speed: |  250 km/h |  249 km/h |  254 km/h |
| 0 to 100 km/h: |  5.5 Seconds |  6.5 seconds |  5.2 seconds |
| Alternative engines |  No |  No |  No |
| Starting price |  150,546 AED |  168,395 AED |  258,000 AED |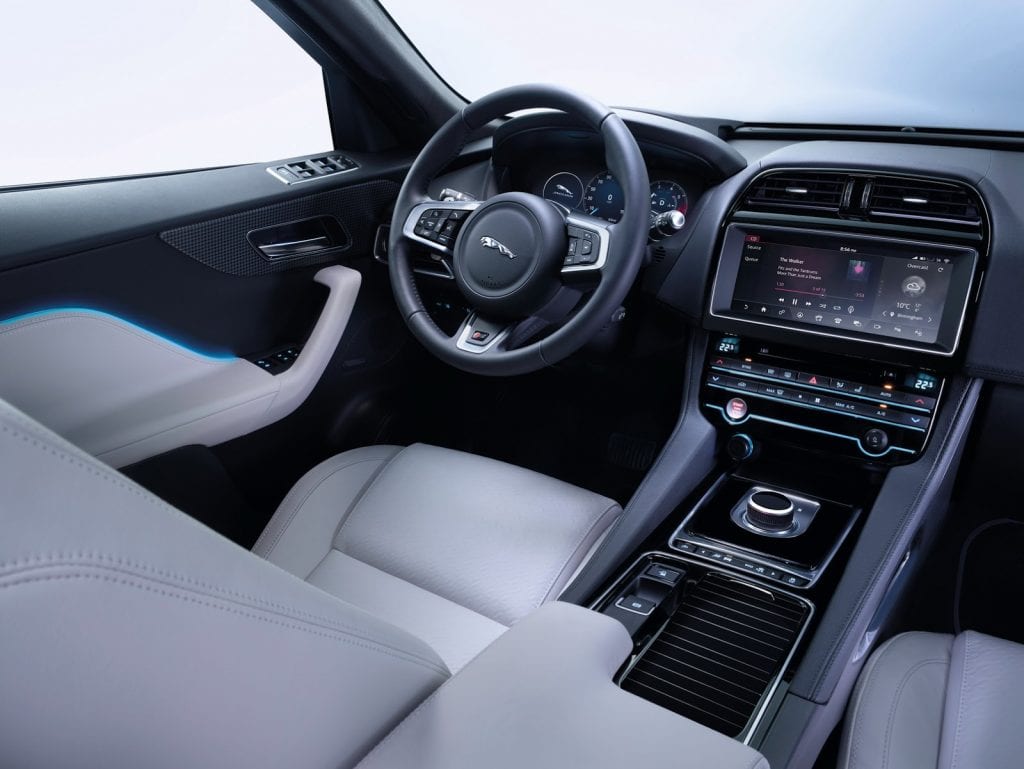 First Editions are available from the get-go and are limited to 2,000 units, equppied with a more potent V6 engine rated at 380 horsepower. Two unique paint finishes are available for this edition: Caesium Blue and Halcyon Gold, both are tributes to the Jaguar C-X17 concept car. 22-inch rims have been slapped on covered in grey with the interior receiving a unique scheme too.
As for its milestone, Jaguar celebrates 80 years in the automotive industry, with quite an impressive resume to boot. They created such incredible machines such as the iconic E-Type and XJ220 both of which turn heads whether you're a petrol head or not.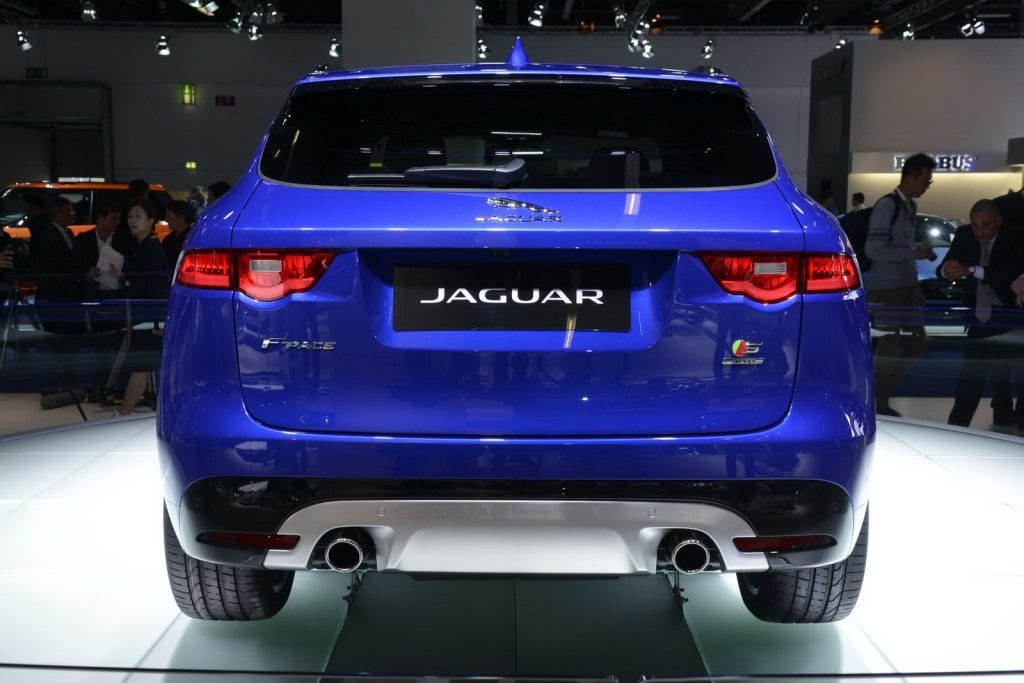 Following on from its epic milestone, Jaguar celebrated in breathtaking fashion at the recent Frankfurt Auto show, a massive 80 was set up with the zero acting as a loop to be navigated by the F-Pace, which it did in spectacular fashion. In the process, Jaguar earned their place in the Guinness Book of World Records for completing the largest loop-to-loop. It measured in at 19.08 metres in height with the driver receiving 6.5g's of force during the attempt!
Jaguar F-Pace model's will be available in showrooms sometime in the near future, we'll keep you updated with a release date when one surfaces. In the meantime check out all new Jaguar and used Jaguar for sale in Dubai, Sharjah and Abu Dhabi.