It seems like yesterday that the Lotus Evora 400 launched in the UAE and around the world. But that hasn't stopped the British manufacturer from unveiling a slightly more powerful version. Extra power is not the only addition to Lotus's range-topping sports car, as there are new decals running either side and unique badging/stickers have been added and more.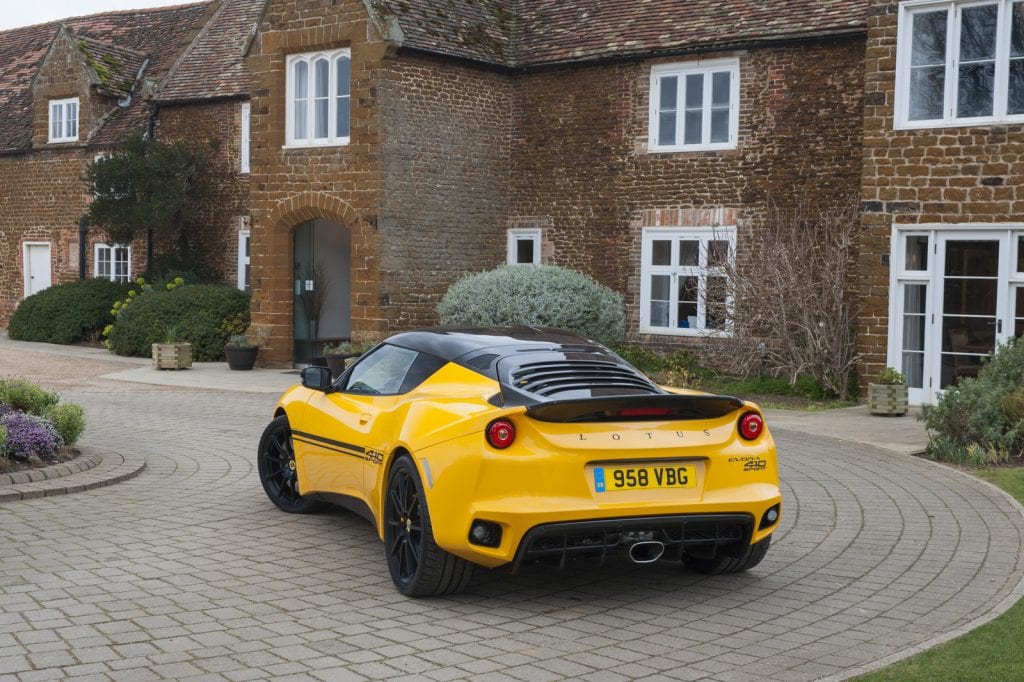 Utilising a familiar 3.5-litre supercharged six-cylinder petrol engine, this new model will pump out an extra 10 horsepower, bringing the total up to 410 hp with an equal 410 Nm of torque. With fine tuning from Lotus, these models can zip from 0-100 km/h in 4.1 seconds in automatic trim paired with a top speed of 280 km/h.
Purist's rejoice! As a manual transmission is available too, a bit slower to 100 km/h from a standstill at 4.2 seconds, but why should that stop you from getting one, as it is manual after all. However, it does have a higher top speed, topping out at 300 km/h.
It's not just more powerful, it's also lighter. Having shed 70 kilos compared to Evora 400's, weighing in at just 1,337 kilos for auto and 1,325 kilos for manual. Its rapid weight loss is due to Lotus removing certain parts and replacing them with light-weight carbon fibre. Front splitter, rear diffuser and roof panel just to name a few, are recipients of the treatment.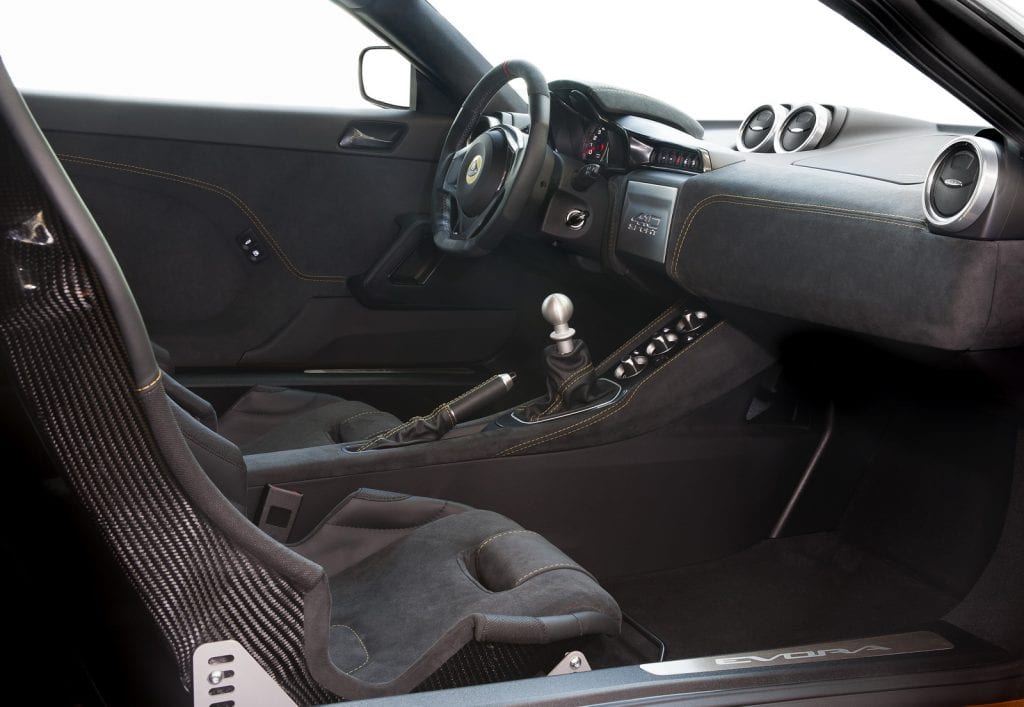 Lotus have carefully fiddled with the suspension for an improved ride. Now sitting 5 mm lower to the ground, customers receive 10-spoke forged aluminium rims with optional Michelin performance rubber on each corner.
Carbon-fibre also appears inside alongside alcantara trimming that appear on the steering wheel and dashboard. Little bit of bad news, armrest storage pockets have been done away with. Front seats inside have been replaced with lighter carbon fibre wrapped bucket racing seats to complete the look and feel. Looks as if some internal features have been stripped out, or maybe they are now optional extras.
All the new bodywork increases downforce at the rear by 15 percent with no effect on drag. It's said to be 3 seconds quicker around their test track than 2016 Lotus Evora 400 models, clocking a lap time of 1 minute and 28 seconds.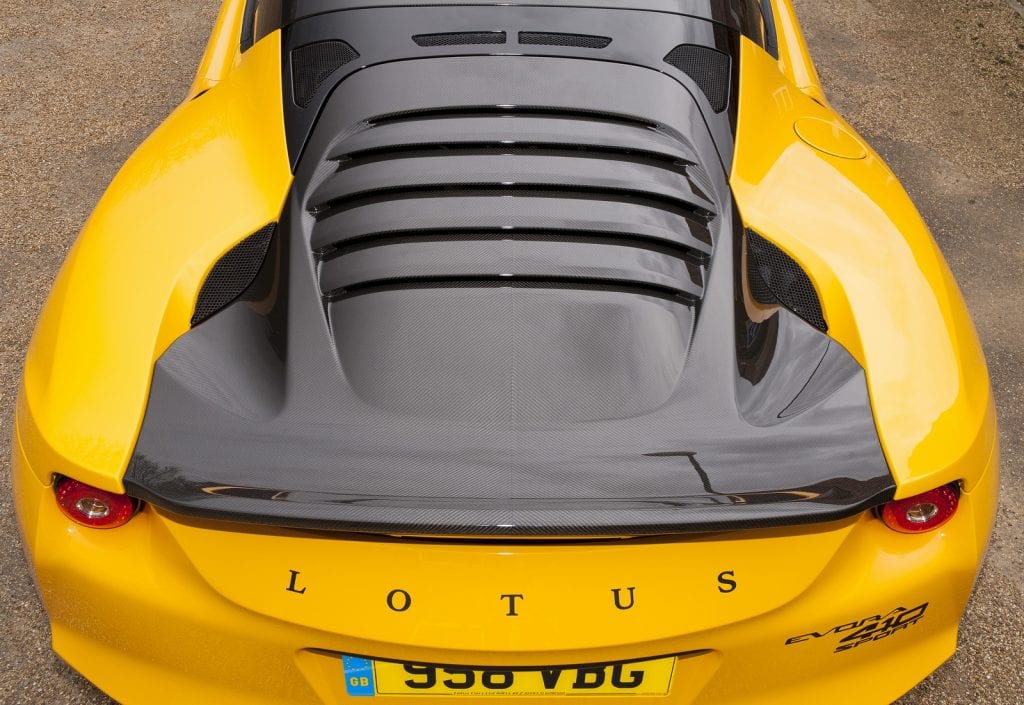 Notice on this model, that the entire tailgate is made from a single sheet of carbon fibre. Previous models were comprised of a five piece tailgate made from bulkier material.
Production is set at 150 units a year. Pricing in Europe starts at €106,900 in Germany (approx. AED 432,300) with availability in the UAE having not been announced. North American customers can rejoice too as they will be receiving the nippy sports car.
Looking for a Lotus Evora 400? Find new Lotus Evora and used Lotus Evora for sale in Dubai.