Lotus sport cars have a reputation for been ultralight, super quick and track ready machines, and just when you thought they couldn't get any better, the British manufacturer has stepped up once again. With a range of quick and eye-catching examples such as the Lotus Elise, Exige and Evora already on the roads, the brand new Lotus Evora 400 has arrived in the UAE.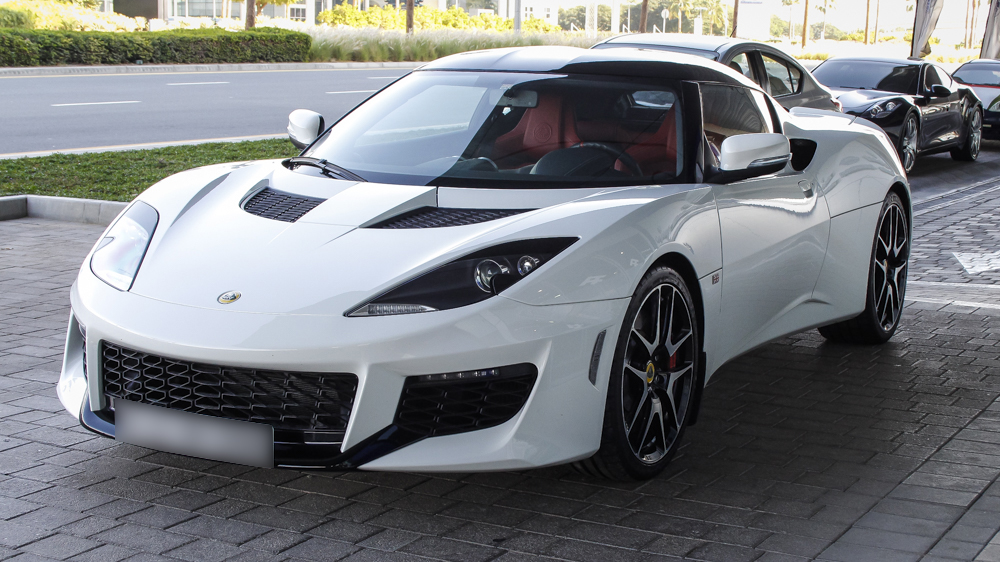 It maintains the overall shape of the Evora but designers at Lotus have given this sports car a fresher more aggressive front-end with much chunkier air intakes and LED running lights placed on either side, to bring the vehicle in line with today's modern styling. Revised side mirrors have shown up on either side and at the back, a new three piece rear spoiler has been attached and rear lights have been pushed in a little further.
Powering this British sports car is a 3.5-litre supercharged V6 petrol engine supplied by Toyota, pumping out 400 horsepower as the badge claims, that's 55 more horsepower than previous Evora's. It can run 0-100 km/h in just over four seconds and can reach a top speed just shy of 300 km/h. Lotus has tinkered with the switchable exhaust to make it sound more aggressive or somewhat more tame.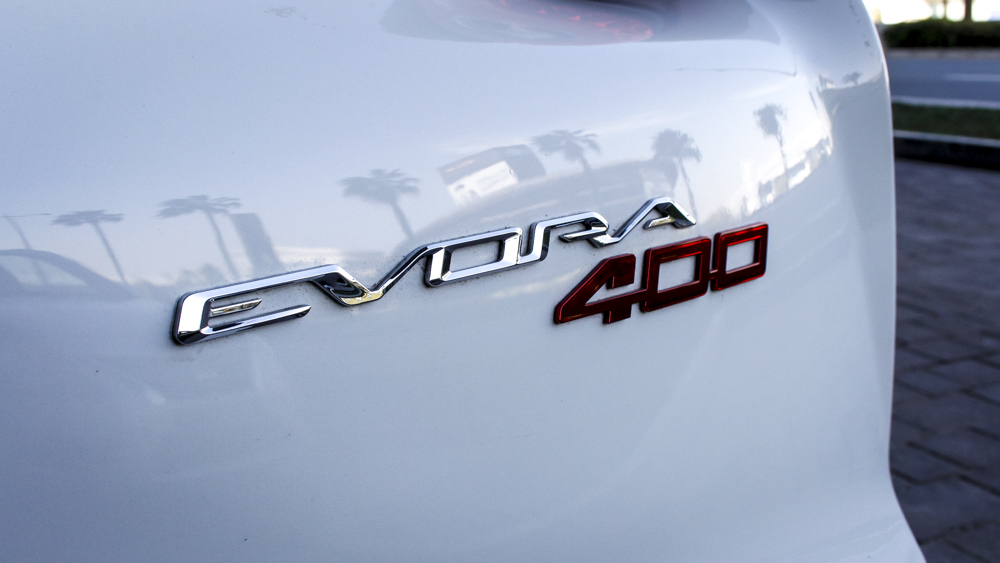 It's not just an engine tune, badge and a re-worked body, somehow Lotus managed to shave off 41 kilos from the overall body weight. Lighter wheels are partly to thank for this weight loss along with the optional two rear seats that look quite similar to rear seats in the BMW i8. Front seats are also 3 kilos lighter than previous models and a new magnesium steering wheel helps too. If you purchase an Evora 400 with 2+2 seating an extra 3.4 kilos to the dry weight.
Getting in and out of the Lotus Evora is said to be easier than ever before with revised measurements to door sills and panels. Dashboard dials are also easier to read and automatic transmission buttons have been slightly raised for quick and easy button access.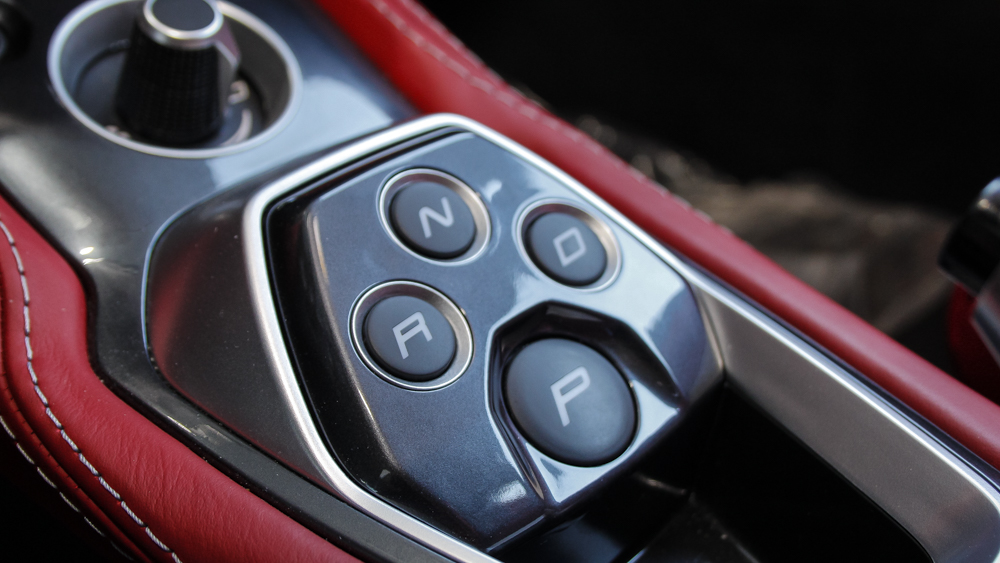 As for competitors out there on the road, two spring to mind immediately there's the track-ready Porsche Cayman GT4 and Alfa Romeo's 4C.
| | | | |
| --- | --- | --- | --- |
| Vehicle | Lotus Evora 400 | Porsche Cayman GT4 | Alfa Romeo 4C |
|  Engine |  3.5 litre/V6 |  3.8 litre/Flat 6 |  1.8 litre/Inline 4 |
|  Top Speed |  299 km/h |  295 km/h |  258 km/h |
|  Horsepower |  400 hp |  380 hp |  240 hp |
|  0-100 time |  4+ Seconds |  4.4 Seconds |  4.5 Seconds |
| Starting price |  AED 399,000 |  AED 300,500 |  AED 330,000 |
This featured example comes with Bluetooth Connectivity, multimedia options pumped out of an alpine sound system, heated seats, drive mode selector, leather racing seats, rear parking sensors and keyless entry.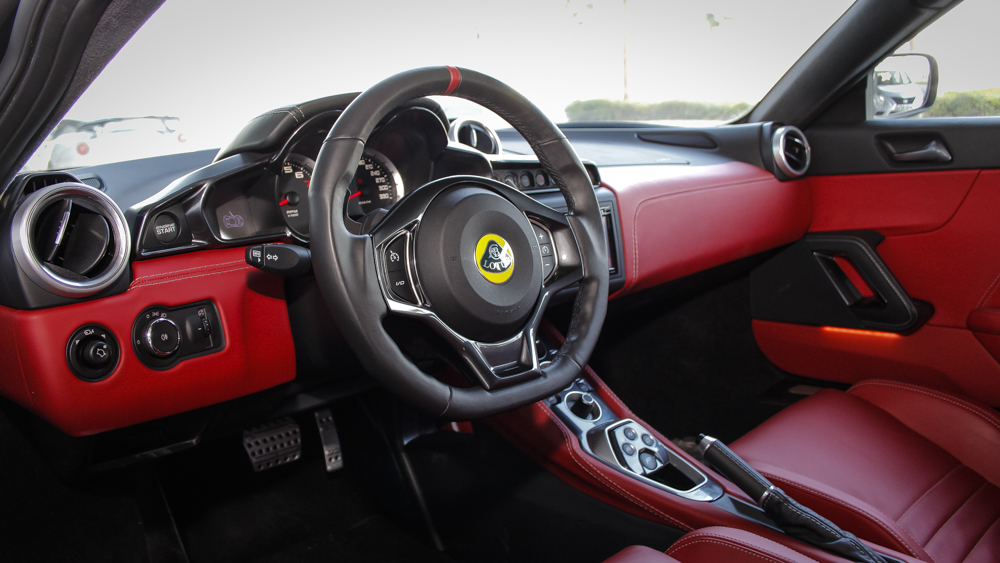 These are not the only options available, many others can be selected or removed depending on what the customer wants. For the purists out there who don't want an automatic transmission, a six-speed manual can be put in its place. All trim leathers come with optional seat covering either alcantara or high-grade Scottish leather with unique touches made in each trim level. With loads of interior and exterior colours to choose from customers are guaranteed one gorgeous stand out sports car.
Lotus Evora 400 models are available to purchase right now, pricing starts off at AED 399,000 from the official dealer check out new Lotus Evora 400 for sale on dubicars.com.