It's no secret among Dubai folk, that throughout the Holy Month of Ramadan, you're likely to find some tempting deals on cars. And this year is no different. From Maserati and Lexus to BMWs, Chevrolet and Audis, you're spoilt for choice!
In this post, we've rounded up the best Ramadan car offers of 2022 by dealers to get you driving away with the best deals.
Al Tayer Motors
MASERATI 'With no exception, Ramadan is the best month to avail of all the discounts offered on different cars.' Want to own a Maserati? Throughout the Holy Month of Ramadan, you can get a 30% discount on an extended warranty and service contract.
FORD Buy a Ford during Ramadan and get 5 years/100,000 km service and 5 years/100,000 km warranty. As well as that, the insurance rates start from 1.5% and buyers can also get cashback up to 10%.
AL NABOODA AUTOMOBILES
VOLKSWAGEN DUBAI Purchase a Volkswagen before May 2 and you'll get 3 years/unlimited mileage warranty and 4 years/60,000 km service plan. Along with free registration, the deal also offers roadside assistance for 3 years.
Plus, if you choose the newest model, you can leverage a guaranteed buyback option and down payment in instalments. Finally, the trade-in option: Trade in your current vehicle for up to 4 months or until the arrival of the booked vehicle.
AUDI There is limited stock on Audis for Ramadan, with some tempting extras thrown in for potential buyers:
1st-year free insurance
Free registration
5-year warranty
24-hour roadside assistance for 5 years
5-year service and maintenance (not applicable on e-Tron GT)
They're also offering free home charger installation on the e-Tron GT family.
AL-FUTTAIM MOTORS
LEXUS Al Futtaim Motors is bringing some serious deals across their range of vehicles that we've got a dedicated article just for them. For more information on all the deals for Lexus, click here.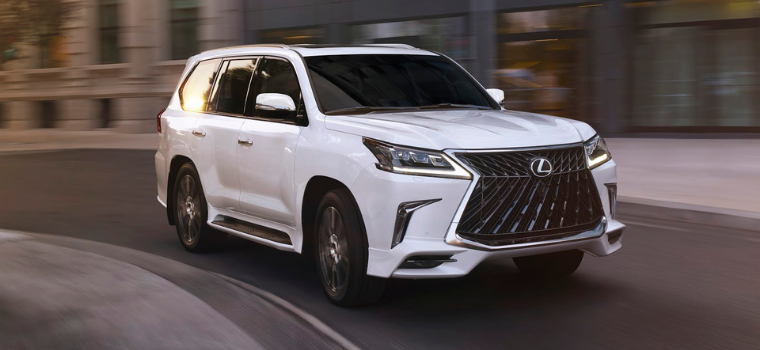 TOYOTA If you're looking for some fab offers on their range of Toyotas. Click the link for a breakdown of all offers available to you.
Important to note too, that with any Toyota, there's also the Toyota Cares guarantee:
Service Contract: The service contract for the vehicles purchased from 2017 to 2022 is from AED 1,374.
Total Convenience: Get 24-hour key drop off and collection facility at any Toyota Service Centre. Or, you can also choose from the car collection and delivery option starting from AED 250.
Peace of Mind: Complimentary health check is available on electric vehicles.
GALADARI AUTOMOBILES
MAZDA Throughout the Holy Month, if you buy a Mazda, you can avail free service for up to 5 years/100,000 km on the purchase of Mazda cars. The offer also includes free insurance and free Ziebart window tinting.
ARABIAN AUTOMOBILES
NISSAN Picture yourself in a Nissan? Then grab these deals! Arabian Automobiles is providing 5 years warranty, 3 years of service and down payment support on the Nissan lineup.
AL MASAOOD AUTOMOBILES – Abu Dhabi
NISSAN With Al Masaood Automobile, on available Nissans you can get all the following this Ramadan:
40,000 km free service
Complimentary 7 years warranty
Complimentary tinting and door edge protection
6 months of deferred payments
Down payment assistance
ARABIAN AUTOMOBILES
RENAULT Deals on deals for the Koleos, Duster and Megane. Choose a Koleos and Megane and enjoy 5 years warranty, free insurance and free service. Purchase a Duster and you can leverage free insurance. These vehicles are available with a starting price of:
AED 1,229/month for Koleos
AED 849/month for Duster
AED 1,029/month for Megane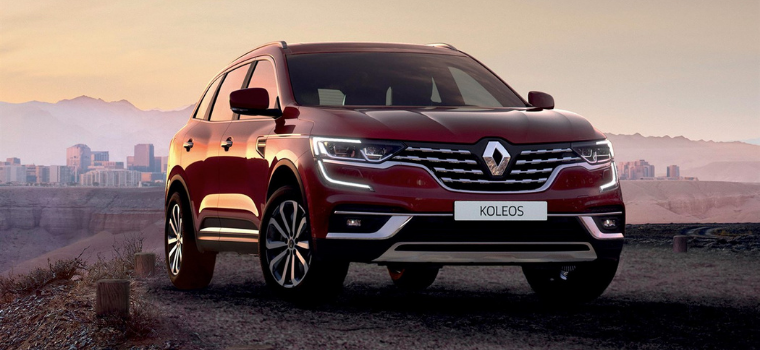 INFINITI These amazing INFINITI deals are only available until May 2!
INFINITI QX80 Get 4 year/80,000 km service on purchasing Infiniti QX 80. The offer also includes 1st-year insurance and 5 years of warranty.
INFINITI QX50 The QX50 is available with 1st-year insurance, 3 year/50,000km service and 5 years warranty. For vehicle maintenance, Gap repair and Gold Smart Repair are also provided.
INFINITI QX55 Enjoy 5 years of warranty and 1st-year insurance on the purchase of Infiniti QX55. Moreover, 3 years/50,000 km of service.
INFINITI Q60 With the Q60 you'll get 5 years warranty, and 1st-year insurance. As an additional bonus, Gold Smart Repair, 1 year Gap service and 4 years/80,000 km service are provided.
INFINITI Q50 You'll pay AED 2,399 in monthly instalments for a Q50. Along with this, you'll get 5 years warranty, 1st-year insurance, and 4 years/80,000km service. Furthermore, 1 year Gap service and Gold Smart repair are also provided.
ABU DHABI MOTORS
BMW is doubling joy this month. Get a free BMW lifestyle boutique voucher, 1st-year registration, home delivery with car sanitization, and number plates if you buy during Ramadan.
Plus, BMW's service inclusive package for 5 years/100,000 km (whichever comes first) and repair inclusive packages for 5 years/200,000 km (whichever comes first) are also offered.
AGMC Dubai
BMW If you've ever fancied a BMW whether a Gran Coupe or a 7 series, now's your chance. AGMC has a heap of deals and perks for you, we've even had to create a dedicated page! Click here, to find out more.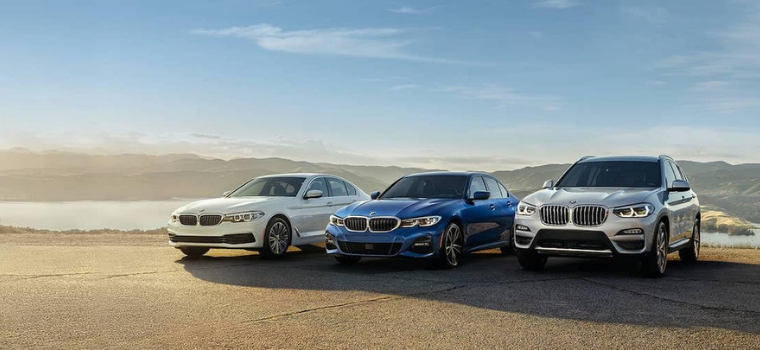 JUMA AL MAJID
HYUNDAI Pick up some fantastic deals across the range of Hyundai, with lots of benefits to make your choice an easy one!
Free Service Contract
Free Registration
Up to 4 Months Deferred Payment
5 Years / 100,000 KM Manufacturer Warranty
5 Years Roadside Assistance
Extreme Protection Package by Auto Millennium
Terms and conditions apply
Trade-in facility is available.
The 2021 model series available in budget-friendly monthly instalments are:
Hyundai Santa Fe from AED 1,570
Hyundai Creta from AED 1,044
Hyundai Sonata (2020) from AED 1,199
Hyundai Elantra from AED 1,044
MITSUBISHI – HABTOOR MOTORS
Buy a Mitsubishi Habtoor Motors to get free petrol cashback this Ramadan. But that's not all. Get a 5% discount on ALL trade-ins.
2022 Mitsubishi Pajero from AED 1,574/month
Mitsubishi Outlander from AED 1,369
Mitsubishi Eclipse Cross from AED 1,308
Mitsubishi ASX from AED 1,087
Mitsubishi Xpander from AED 1,070
AL GHANDI AUTO
CADILLAC Dreaming of owning a Cadillac? All cars come with free insurance and 5 Years / 100,000 km warranty Coverage, Service and Maintenance Coverage, and Roadside assistance. 1-year free registration. Free tint and Paint protection are included too!
2022 CT4 Starting From 2,606* AED Per Month
2022 CT5 Starting From 2,852​* AED Per Month
2022 XT4 Starting From 2,737* AED Per Month
2022 XT5 I Make an entrance Starting From 3,317* AED Per Month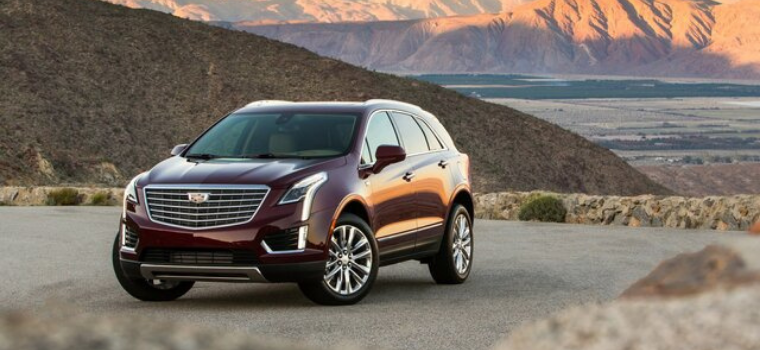 CHEVROLET Ever wanted to drive around in a Chevy? Well now's your chance. Most Chevrolets come with the following:
1 Year Free Insurance
Free Registration
Free Tinting
4 Years Roadside Assistance
With starting prices from:
2022 Silverado: from AED 2,026 per month
2022 Malibu: from AED 1,311 per month
2022 Captiva: from AED 999 per month
2022 Groove: from AED 945 per month
2022 Suburban: from AED 3,603 per month
2022 Tahoe: from AED 3,442 per month
2022 Blazer: from AED 3,033 per month
2022 Traverse: from AED 2,315 per month
INTER EMIRATES MOTORS
MG MOTORS There are heaps of offers in store for anyone who would like to own a car from MG Motors:
1 Year Registration
5 Years Roadside Assistance
2 Years / 30,000 km service (whichever comes first)
Window Tinting
Gift voucher of up to AED 3,000
With so many added benefits on offer from BMWs to Chevrolets, the dealers of Dubai have got your back this Ramadan.
For more information on your perfect car, or want to browse what's online, head to DubiCars.com for the full selection.