Woah, steady on Aston. Last year, you said that you had "no plans" to convert the Vulcan to a street legal monster. Now you drop this on us? Wait, why are we complaining, this is fantastic news! Move over 918, here comes the Vulcan.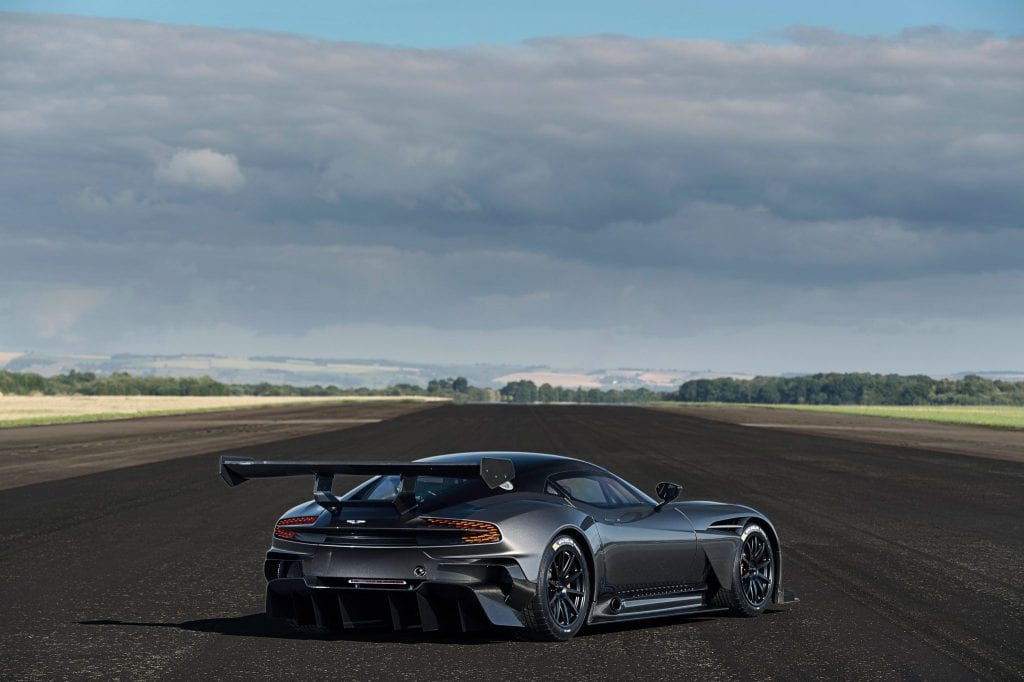 The conversion is carried out by RML, a company that isn't tied to Aston Martin but is a company that has a rich heritage when it comes to motorsports and supercars. Ride height, gearbox, and safety are main areas that will be tweaked. Customers can also choose to remove the roll cage, but that's not a good idea if they want to hit the track again.
Exact conversion cost is unknown, however as each unit cost around $2.3 million (Approx. AED 8.5 million) expect it to be in the six-figure region, but not as much as the vehicle itself. The process itself will take a few months to complete as there is quite a bit of work to do.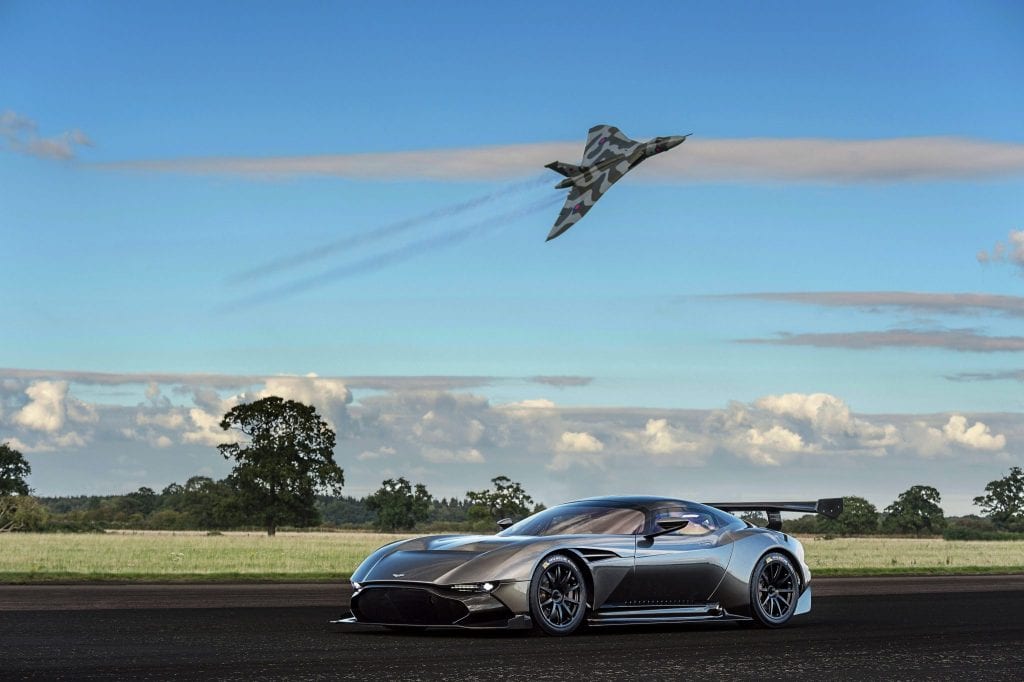 As provided via the Manufacturer, it's not mandatory for all owners to convert their very own racing machine into an asphalt gobbling machine. Imagine driving down Shaikh Zayed Road at night and this thing appears in your rear view mirror.
Mclaren and Ferrari take note. Oh wait, your P1 GTR and FXX K already have street legal version's known as the Mclaren P1 and Ferrari LaFerrari. However, with the Vulcan now being prepped for the streets, The Trinity of Supercars may have an inductee.
| | | | | |
| --- | --- | --- | --- | --- |
|  Vehicle |  Aston Martin Vulcan |  Mclaren P1 |  Ferrari LaFerrari |  Porsche 918 |
|  Engine |  7.0 Litre V12 |  3.8 Litre V8 Hybrid |  6.3 Litre V12 Hybrid | 5.6 Litre V8 Hybrid |
|  Horsepower |  811 Hp |  916 Hp |  950 Hp |  887 Hp |
|  Torque |  800 Nm |  900 Nm |  900 Nm |  1275 Nm |
|  0-100 km/h |  2.9 Seconds |  2.8 Seconds |  2.9 Seconds |  2.6 Seconds |
| Top Speed |  360 km/h |  351 km/h |  351 km/h |  345 km/h |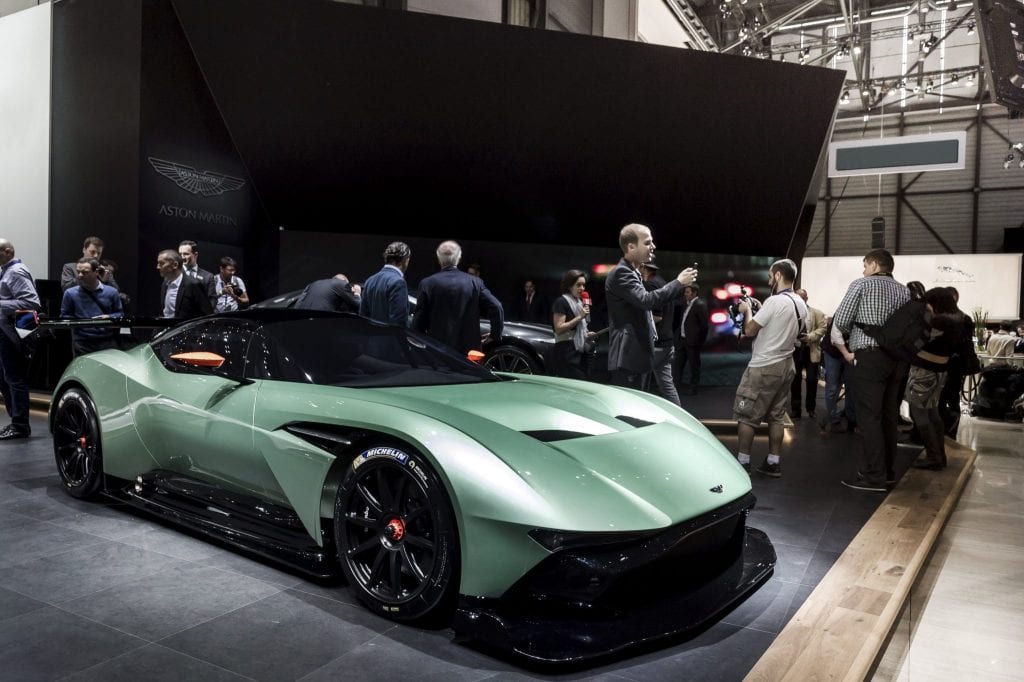 Just note that the Aston's specs are in race trim. With all the additions and individual bits that will have to be removed to comply with road regulations, there may be revisions when it comes to numbers. As it stands, it certainly worthy of joining the mighty three.
If you are looking for one for sale, two are said to be available in the US. The other 22 are accounted for by their respected purchasers who are probably over the moon with this news.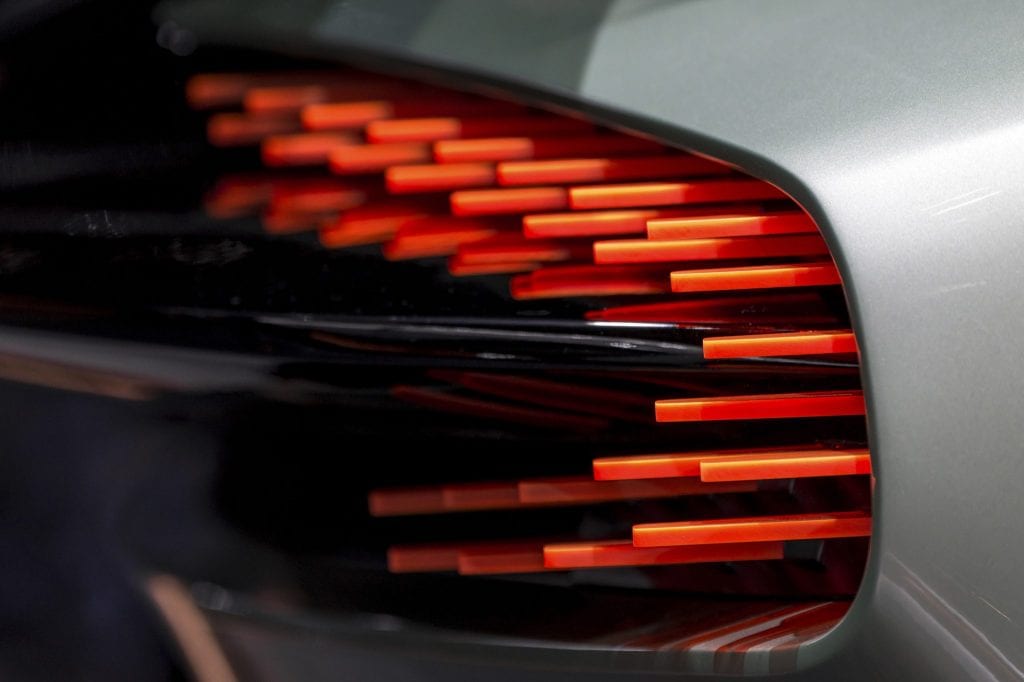 We don't have any Aston Martin Vulcan's for sale online but we do have used Aston Martin V12 Vantage for sale in Dubai