| | |
| --- | --- |
| Starting price: |  Starting from 500,000 USD (1,836,575 AED approx) |
| Engine volume: |  6.5 litre |
| Cylinders: |  12 |
| Torque: |  690 Nm |
| Horsepower: |  750 hp |
| 0 to 100 km/h: |  2.8 seconds |
| Maximum speed: |  350 km/h |
Lamborghini's Aventador is the fastest and most powerful supercar built to date and it will probably take them a while to come up with something faster… If you are thinking this, then I hate to break it to you but you're sadly mistaken. It's here already. A long-standing tradition at Lamborghini is to make a more powerful version of its current top of the range vehicle, before a new generation of supercars are ushered in.
SV are the letters that get added to the end of the name, the Diablo and Murcielago had it and now the Aventador will carry the badge proudly. SV stands for Super Veloce, in English it translates to Super Fast which is exactly what these cars are.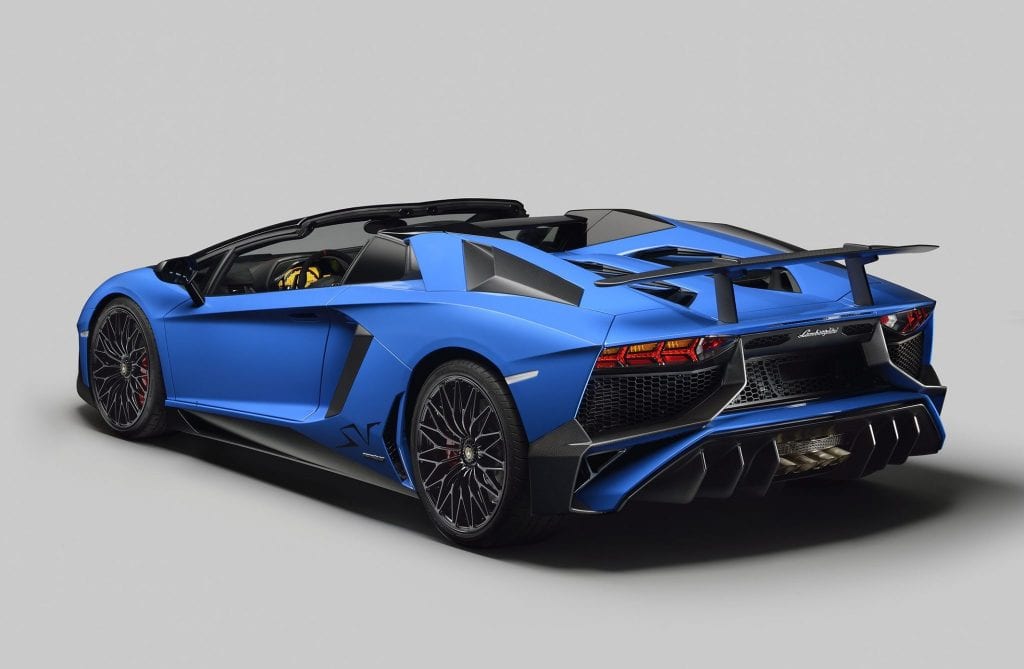 New additions to the SV version include a massive rear spoiler, larger side air-intakes, new front splitter and a revised rear end, all these give the vehicle a more aggressive look and from a distance you can tell it means speed. Inside, all the fancy gadgetry has been retained with minor changes such as one-piece highly durable and lightweight carbon fibre seats. Four exterior colours will be stock from the factory. If they are not to your liking, you can call Lamborghini and politely request for another colour. Note this will cost extra.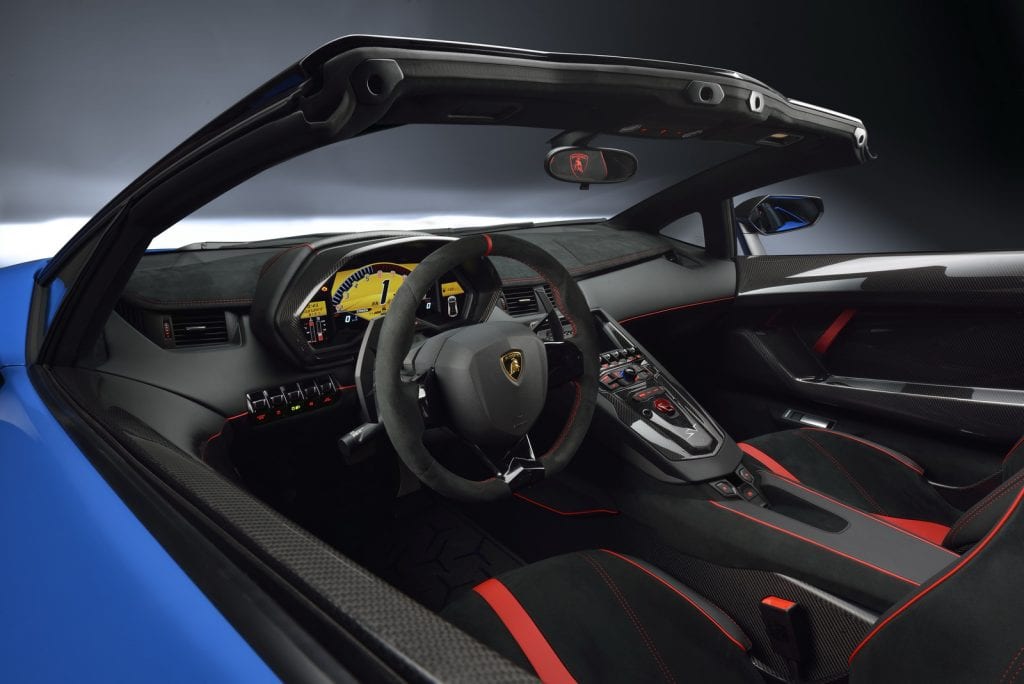 The Lamborghini Aventador SV retains the standard 6.5-litre 12 cylinder petrol engine regular Aventadors come with, however some smarty pants over at the Lamborghini engine facility found a way to extract another 50 horsepower out of the monsters beating heart, to bring a total output of 750 horsepower. All this power is sent to all four wheels.
800 Aventador sports coupe will be built over time. Each one weighs 100kg less than the standard Aventadors for a total dry weight of 1525kg, all due to the heavy use of carbon fibre.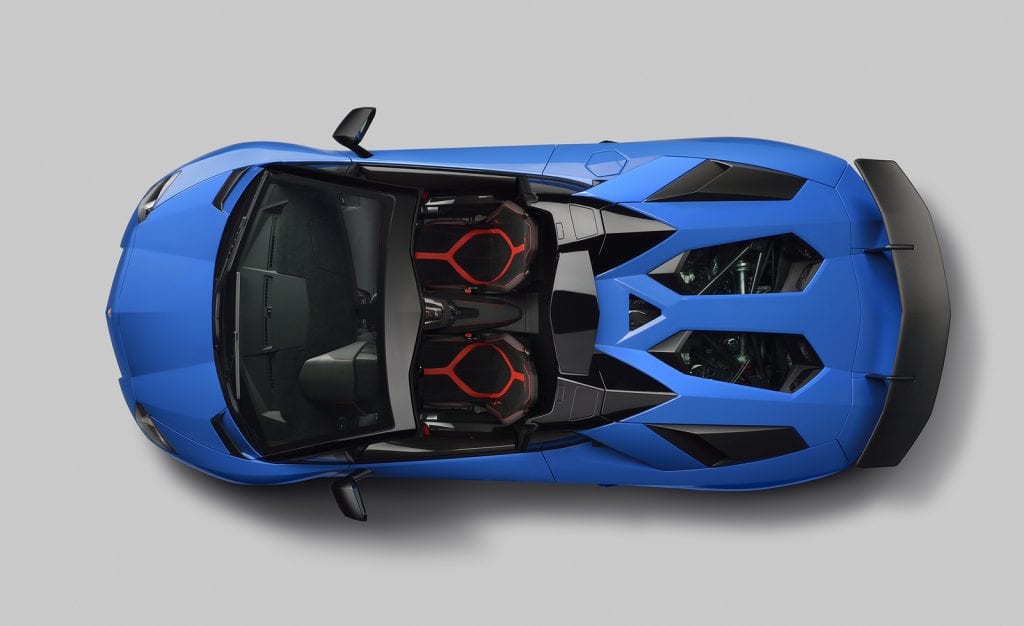 Apart from a sports coupe version, this stunning vehicle will be joined by a limited production of a roadster variant. 500 roadster are to be built, it will most certainly carry a heftier price tag, the same engine with the same output and torque just a slower 0-100 time due to the extra weight it carries (50kg more than the SV sports coupe). If you're wondering, 0-100 in 2.9 seconds for the roadster.
What's Ferrari got to say about all this, seeing as they are long-standing rivals? Well Ferrari's answer isn't to build a whole new car from scratch but rather upgrade their most powerful vehicle in its lineup and add some extra letters to its name. The Ferrari F12 GTO/Speciale is their answer and has been spotted in the wild already.
Whilst the sports coupe Lamborghini Aventador SV is already for sale, you'll have to wait to sink your teeth into the Roadster till mid 2016, that's quite some time, enough time to check out new Lamborghini Aventador and used Lamborghini Aventador for sale in Dubai, UAE listings on dubicars.com.
Don't forget to leave a comment and tell us what you think of the more powerful Aventador.