| | |
| --- | --- |
| Starting price: |  Unknown |
| Engine volume: |  2 litre turbocharged, 3 litre & 4 litre |
| Cylinders: |  4, 6 & 8 |
| Torque: |  649 Nm (for C 63 AMG) |
| Horsepower: |  476 hp (for C 63 AMG) |
| 0 to 100 km/h: |  4 Seconds (for C 63 AMG) |
| Maximum speed: |  249 km/h (for C 63 AMG) |
Mercedes-Benz has recently announced a refresh for the C-class coupe and it looks a little familiar. That's because it's a shorter S-Class coupe which is not a big surprise, seeing as C-Class sedans are pretty much shorter S-Class sedans.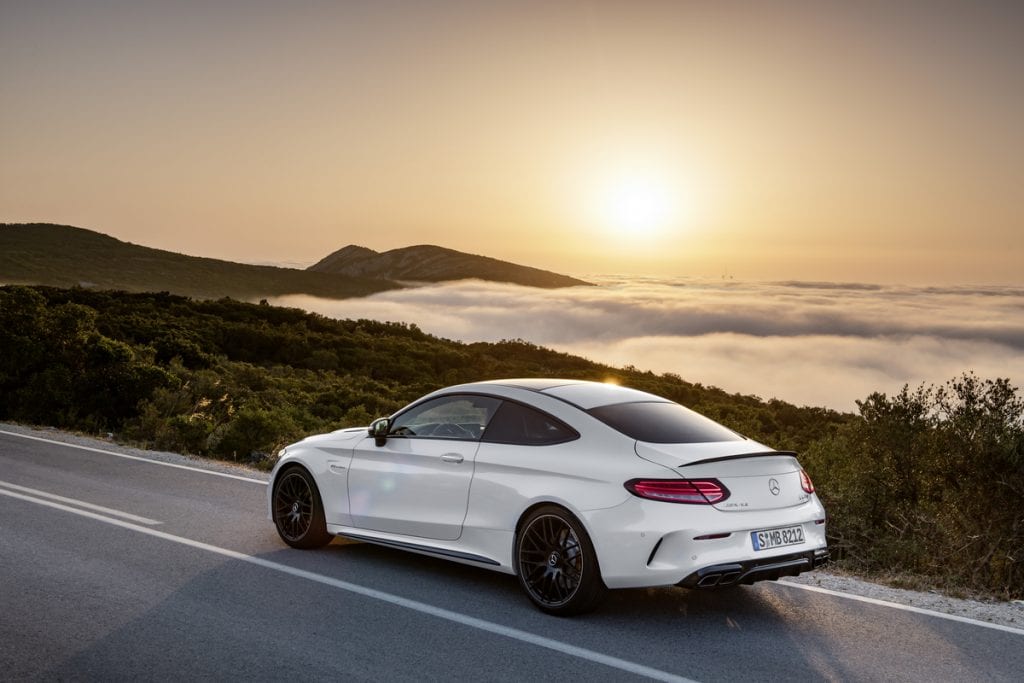 Compared to outgoing C-Class coupes, the newer generation grows just shy of 10 cm in length, 4 cm width wise and with the addition of steel spring sports suspension. The coupe sits lower, 1.5 cm to be exact. As it's a coupe, rear seating has a pinch less room and boot space is impacted too. Mercedes have stated that it had to be done for a more streamlined roofline and were willing to take the drawback.
As this may impact some customers, there is a plus side to the reduced rear leg room and passengers sitting roughly 25mm lower; the centre of gravity also lowers, which in turn improving the vehicles handling. Couple this with re-adjusted suspension, the coupe will drive significantly better than the sedan.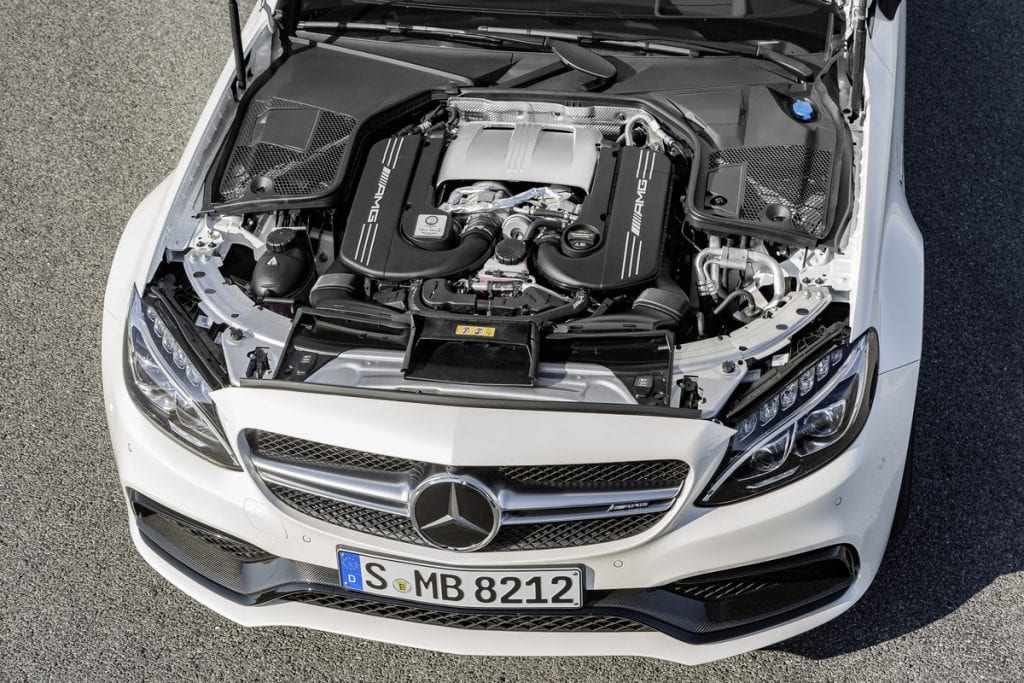 The highest variations and most powerful of C-Class coupe's available will be the C 63 AMG and C 63 AMG S. Both are fitted with a 4.0 litre V8 Biturbo engine with power being sent to either the rear wheels or all four wheels. C 63 AMG's will come with an output of 476 horsepower, 649 Nm of torque and a 0-100 time of 4 seconds. The S version has an even stronger output of 503 horsepower, 700 Nm of torque and a 0-100 time of 3.9 seconds! Both have they speed electronically restricted at 249 km/h, however. Mercedes also offer an optional AMG drivers package to bump up the top speed to 290 km/h.
Other C-Class coupe's include the C 300 equipped with a four cylinder 2.0 litre turbocharged petrol engine good for 241 horsepower and will either power all four wheels or the rear wheels. Then there is the C 400 and C 450 AMG both receiving a 3.0-litre V6 petrol engine.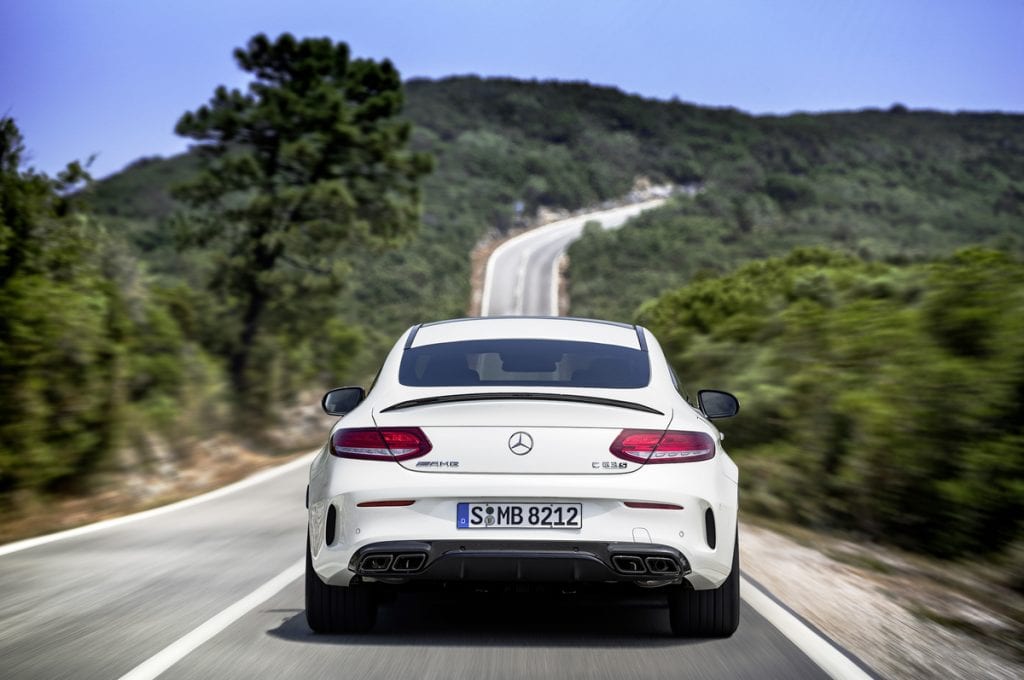 Standard features listed include a panoramic roof, parking sensors, reverse camera, LED headlamps and keyless go. Unique exterior styling options, airmatic suspension and AMG rims come as an optional extra on non AMG models. AMG models will receive extra panels on the side to beef them up!
All models have seating arrangements for 4 occupants.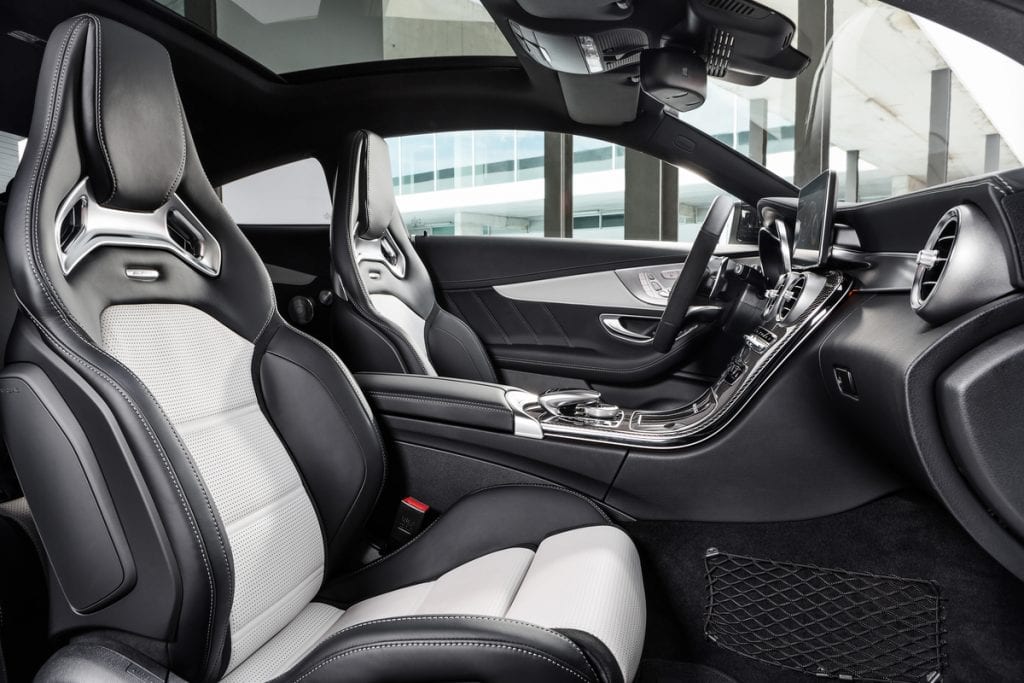 C 63 AMG coupes receive a drive selector to adjust various parts of the vehicle such as the amount of noise it creates, how it handles and the stiffness of the suspension. Modes available are Eco, Sport, Sport + and individual, C 63 AMG customers get another option "Race".
For fans of wind rushing through your hair, we are happy to announce that a convertible version will also make its way off the production line with a soft canvas automatically folding roof and is said to come with optional trims not available in coupe's. Soft-tops will be available in all forms of the C-Class possibly not the C 63 AMG S.
Expect more details to be revealed at the 2015 Frankfurt Auto Show.
Mercedes C-Class coupes are expected to hit asphalt in late 2016, in the mean time you can browse coupe new Mercedes-Benz and used Mercedes-Benz model listings on dubicars.com