New York Motor Show is just a few weeks away, but that doesn't stop Mercedes-Benz giving us an insight on what's to come. Instead of making us wait, four new or refreshed models are set to line-up at the German Manufacturers booth.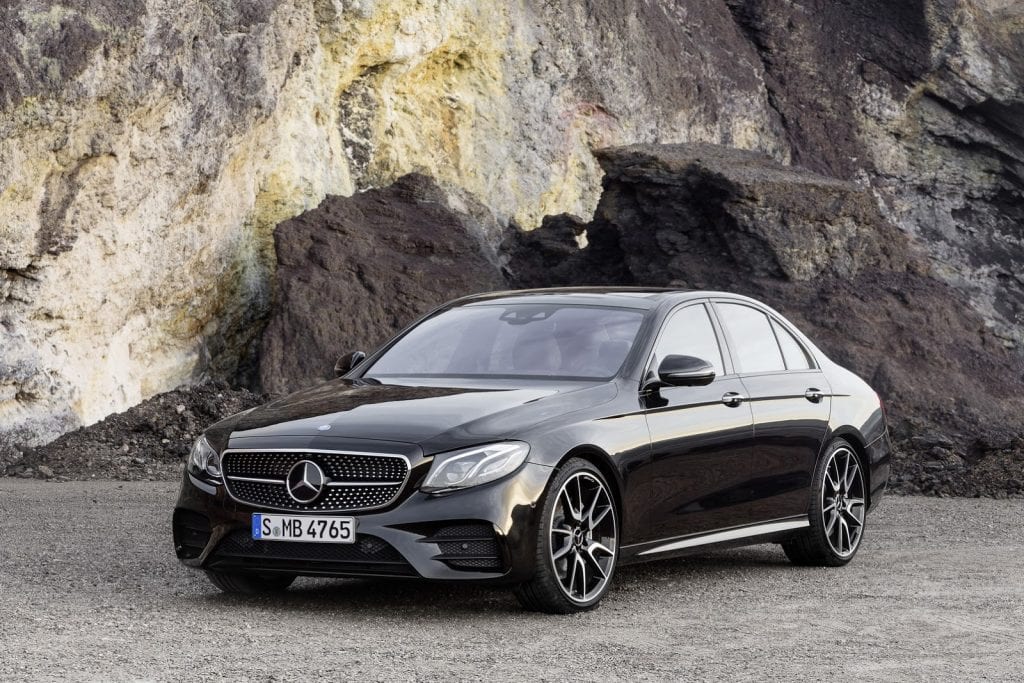 First up is their latest offering in the E-Class division. Settling in just below the forthcoming Mercedes E63 AMG, E43 models sport subtle aero and styling upgrades including the 19-inch alloy rims on each corner, four blacked out tailpipes, front bumper with larger air intakes and diamond-patterned grille with chrome highlights. All of which create quite the sophisticated look.
Powered by a 3.0-litre Biturbo V6 petrol motor, 396 to 401 horsepower is sent to all four wheels via a 9-speed 9G-Tronic automatic gearbox. 0-100 km/h is achieved in 4.6 seconds and can cruise to a top speed of 250 km/h. The increase in power is thanks to an upgraded Engine Control Unit (ECU) and larger turbochargers. Without the fine tuning, power stands at 361 horsepower and is the same engine found in C43 AMG and upcoming AMG GLE 43.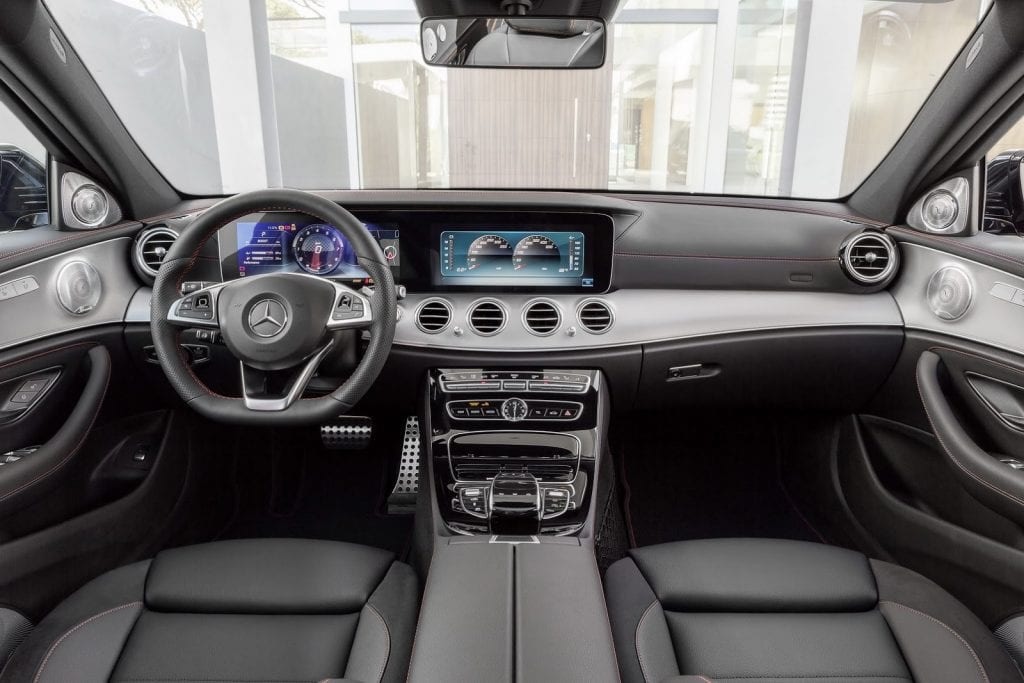 Aside from the improved engine, improvements to the chassis and braking system. AMG AIRMATIC Adaptive Sports Suspension comes as standard and supplies a refined speed sensitive steering.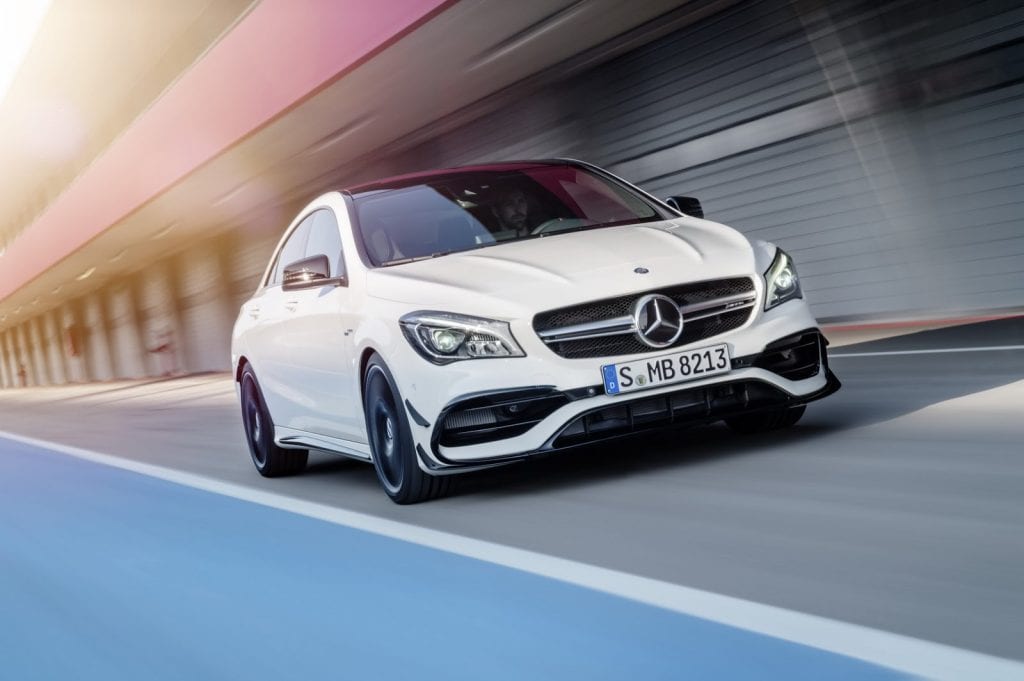 Joined on stage by 2017 Mercedes-Benz CLA models, both of which will sport new faces. Diamond styled front grille with chrome tips to fall in line with top of the range Merc's. Consisting of two models, the CLA 250 and CLA 45. Powering both units are 2.0-litre turbocharged engines, CLA 250 models pump out 208 horsepower, whereas 45 models exert 375 horsepower thanks to some fine tuning.
CLA 45 models are said to be more aerodynamic with Mercedes tweaking the spoiler lip integrated into the boot.and extra bits stick out in various area's to 'spoil' the air for ultimate performance. For those who want more flamboyant styling can opt for an exclusive aero package that adds more bits which stick out, larger front spoiler, black AMG spoiler lip.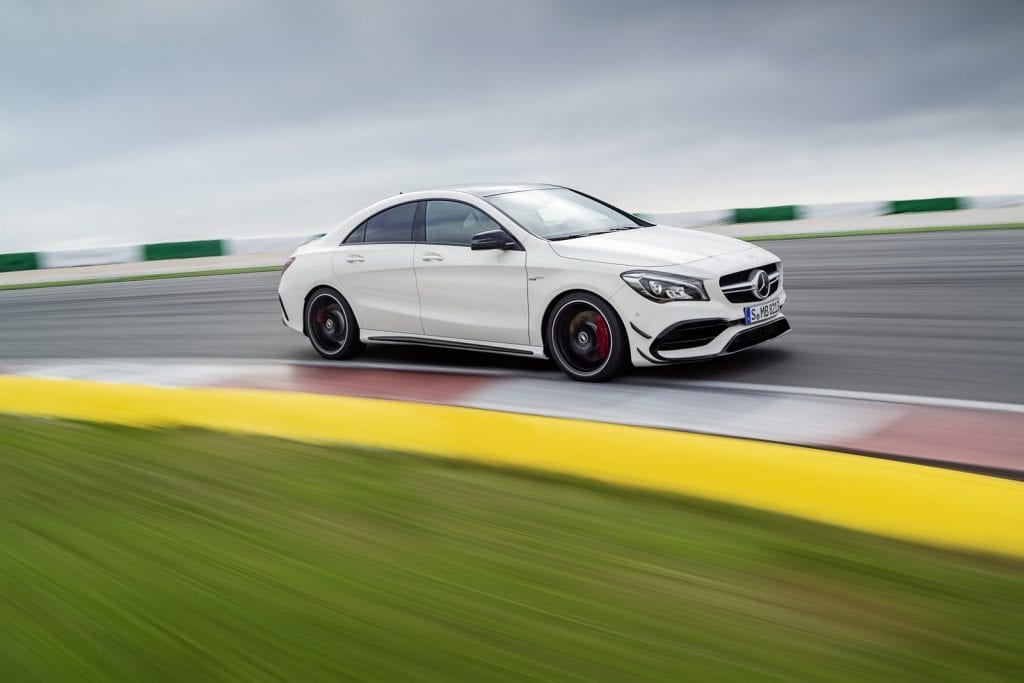 One new unique colour joins in the mix, Cavansite blue metallic paired with a choice of five 18-inch alloys to ride on. AMG models receive 19-inch alloys. Minor adjustments are made inside too, new seat covers, elevated 8-inch media display with new glass covering plus chrome plated buttons and controls.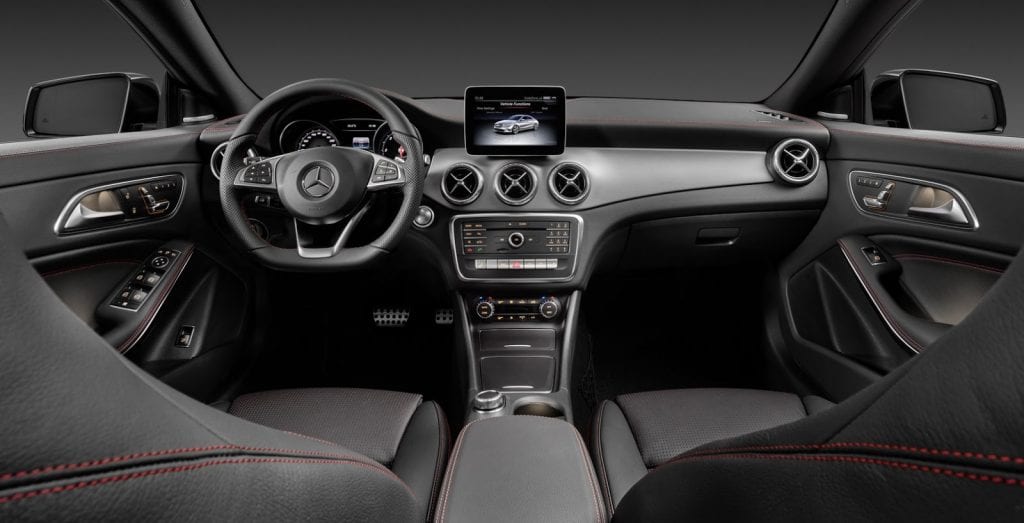 2017 Mercedes-Benz CLA models are expected in showrooms from mid to late 2016 with pre-orders starting from April at least in Europe, it's unknown when books will open in the Gulf. As for 2017 Mercedes-Benz E43 models, they are expected to arrive early 2017. Shooting Brake or Wagon styled bodies are destined for Europe, with the rest of the world being left out for now.
Looking a for a pre-facelifted CLA 45? Find used Mercedes-Benz CLA 45 for sale in Dubai,