Geneva Motor show may have just ended, however, with plenty of motor shows still on the Horizon, auto manufacturers still have more to show off. Next up is Porsche's entry-level Macan. Which is to receive a smaller engine much like Porsche's upcoming 718 models.
Alongside the 3.0 and 3.6-litre V6 motors, a smaller four-cylinder 2.0-litre petrol engine is set to join this summer. Much like 718's it too features a turbocharger, which helps pump out 252 horsepower and 370 Nm of torque which is sent to all four wheels via 7-speed PDK dual clutch transmission. 0-100 km/h is achieved in just 6.5 seconds and its speed is capped at 229 km/h.
With an added smaller engine, it still has some stiff competition. Mostly from rival German manufacturers.
| Vehicle | Porsche Macan | Audi Q5 | BMW X4 |
| --- | --- | --- | --- |
| Engine | 2.0 litre/ Turbo inline 4 | 2.0 litre/ Turbo inline 4 | 2.0 litre/ Turbo inline 4 |
| Horsepower | 252 hp | 222 hp | 245 hp |
| Torque | 370 Nm | 350 Nm | 350 Nm |
| 0-100 km/h | 6.7 Seconds | 7.1 Seconds | 6.4 seconds |
| Top Speed | 229 km/h | 229 km/h | 232 km/h |
Even with two less cylinders, Porsche claims the slim down won't affect the Macan's sporty nature and that the traction control system paired with the drivetrain offers the exact same agile steering and responsiveness. Weighing it at just 1,770 kilos, Macan's are the lightest SUV's of offer from Porsche.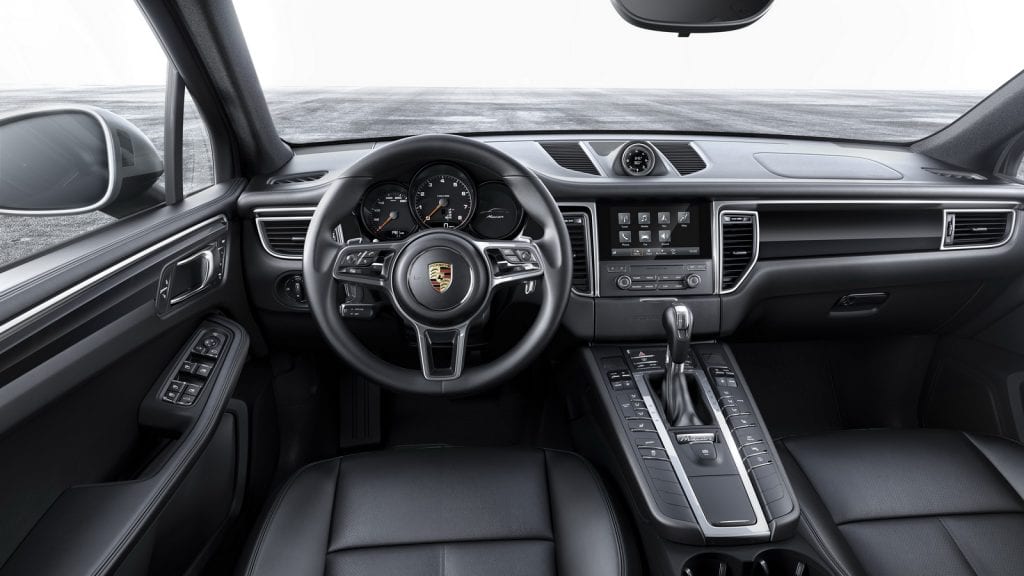 No design changes are made to the interior or exterior. It does, however, come with standard features such as adaptive xenon headlights, fully electric front seats, lane departure warning assist, alcantara interior and a Piano Black interior package.
Not enough to rope you in? 18-inch rims, two separate tailpipes made from brushed stainless steel and black brake calipers. As for additional extras, customers can add a sport chorno package that reduces sprint time to 6.5 seconds and air suspension system to lower the vehicle for a sportier ride.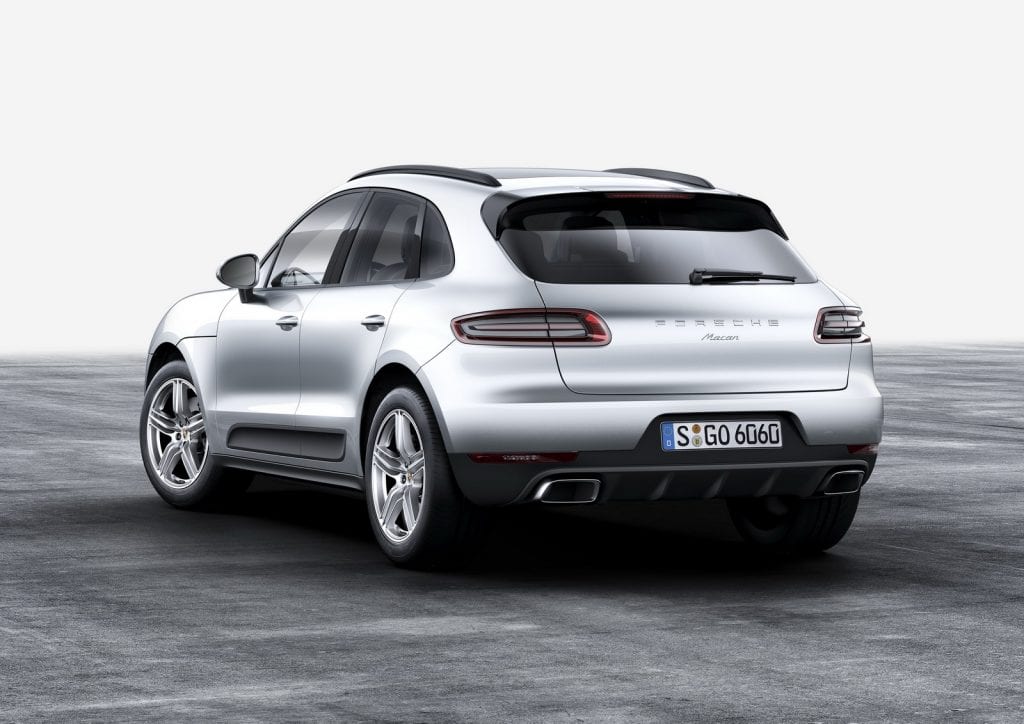 Porsche is currently taking orders for the entry-level four-cylinder Macan with the vehicle set to release during July 2016. Prices in America start at $47,500 (approx. AED 174,500). Pricing and launch date for the UAE has yet to be announced.
Porsche's lineup of turbocharged four-cylinder vehicles are all set to strut their stuff at the upcoming New York Auto show alongside the tantalising 911 R.
Looking for a smaller Cayenne? Find used Porsche Macan S for sale in Dubai.