We can picture your face right now. Your scratching your head and are in utter aww as you have no clue what a 2020 Westfield FW is and we forgive you. We hadn't a clue either up until a few months ago.
Sometime last year, tucked away at the Emirates Motorsport Exhibition, a handful of long-nosed two-seater sportscars lined up in two neat rows. Sitting silently, they generated a small buzz, but no one really knew what they were.
Fast forward to early 2020, RMA Motors picked up the brand and started listing it all over the place including Dubicars. And this is where things started picking up. That's when it caught our eye.
For months now, we've wanted to get our hands on one and drive it all around the UAE getting a tan line on our forearms.
The incredible team at RMA Motors complied with our desires to get behind the wheel. We couldn't sleep for a week due to excitement that our time behind the wheel was coming.
Well almost.
Driving the 2020 Westfield FW
We desperately wanted to get behind the wheel and enjoy the thrill for ourselves, but riding shotgun is a thrill all in itself.
Riding around the quiet streets of Dubai Investment Park, the 2020 Westfield FW bellows and puts shame to all else on the road, even the boy racer in the tuned Golf.
To sit so low to the ground in a street-legal car is an exciting feeling. You sit so close; you can reach out and touch the ground. Probably not the best idea, but it's an interesting feeling to do when riding over a speed bump.
The ride is unlike any other; there's no ABS, traction control, safety aids or even A/C, it's just a bare bone sports car that the RTA legally passes.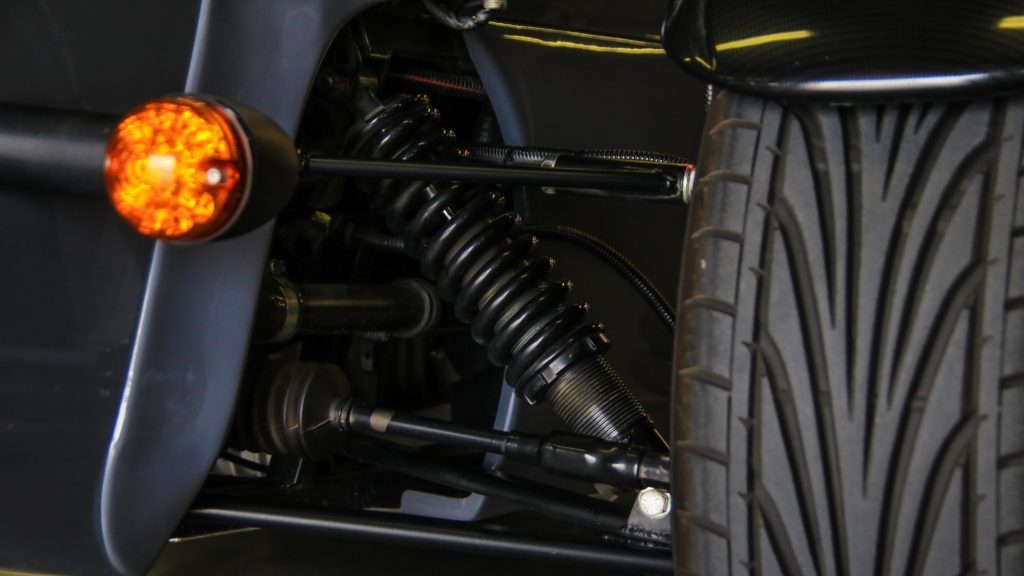 Westfield has fitted a road and track suspension set up which to our surprise is tuned more towards the road rather than the track. The ride was smoother compared to some of our recent test drives.
There's room for two on the sports seats, and both have five-point harnesses. They provide ample room even for those who are larger than the average human. Headroom is nothing to worry about.
Reaching the pedals is a little hard if you've got the wrong shoes on.
The interior is as basic as they come, but when you're having this much fun, you don't need a 7-speaker sound system as you've got an incredible soundtrack emanating from the exhaust.
Underneath the protruding snout is a 2-litre Zetec petrol engine with upgraded Omex throttle bodies. Sourced from Ford, Westfield has done a little tinkering resulting in a 20 bhp increase for a total of 170 brake horsepower.
Weighing just 620 kilos, the FW offers a power to weight ratio of 274bhp per tonne, more than a BMW M4. Put your foot down, and you'll sprint to 100 km/h from standstill in under 4 seconds.
The vehicle is exclusively manual with five gears plus reverse and that's not a bad thing. With a manual box, you feel more connected to the car and the Westfield is no different.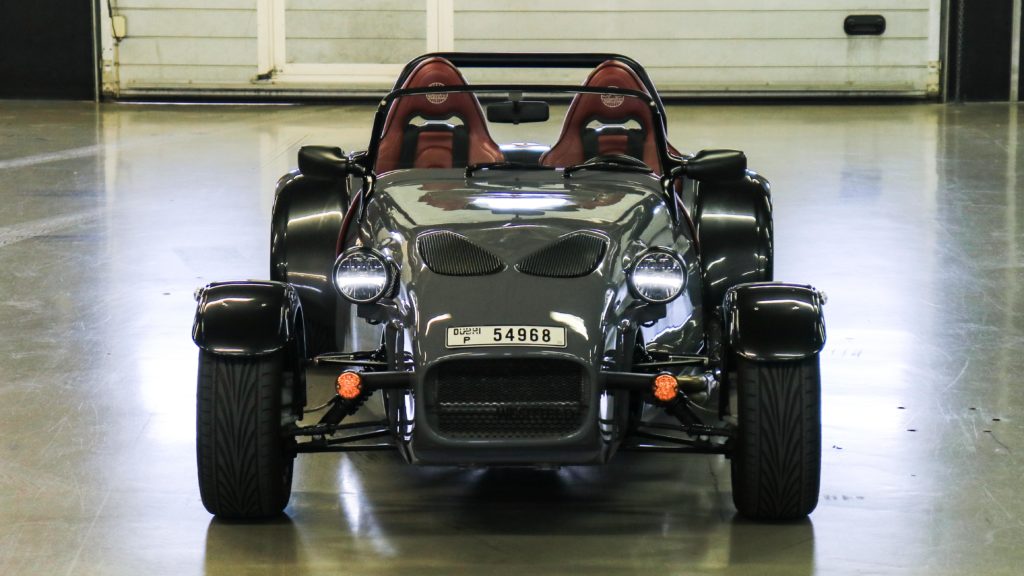 But should you buy one?
This vehicle isn't for the faint of heart; this is raw, unrestricted power in a neat package. It's certainly not a car you could use to get to and from the office, and during the four months of intense heat, the only way you'll keep cool in the 2020 Westfield FW would be to drive 100 km/h+, and you can't do that all over the UAE.
It is a car that you can use on the weekend for an early morning cruise to Jebal Jais. It's also the ideal car for track days at the Dubai Autodrome and the right car to stand out in a crowd.
It offers an experience like no other. We say it's got the wow factor in more ways than one.
You can pick up a 2020 Westfield FW right now on Dubicars via RMA Motors. And yes, you can get one with a roof and windows.
2020 Westfield FW price in UAE; AED 149,000.
Photo credit: Rajitha Perera (Dubicars)