Living in Dubai and like us do you enjoy a good classic? Always wondered where all the classics are since they are rarely seen driving around? That's because the majority of them are kept inside air tight garages or showroom floors to keep them in perfect condition. Occasionally some venture on to the streets but never in a group this large!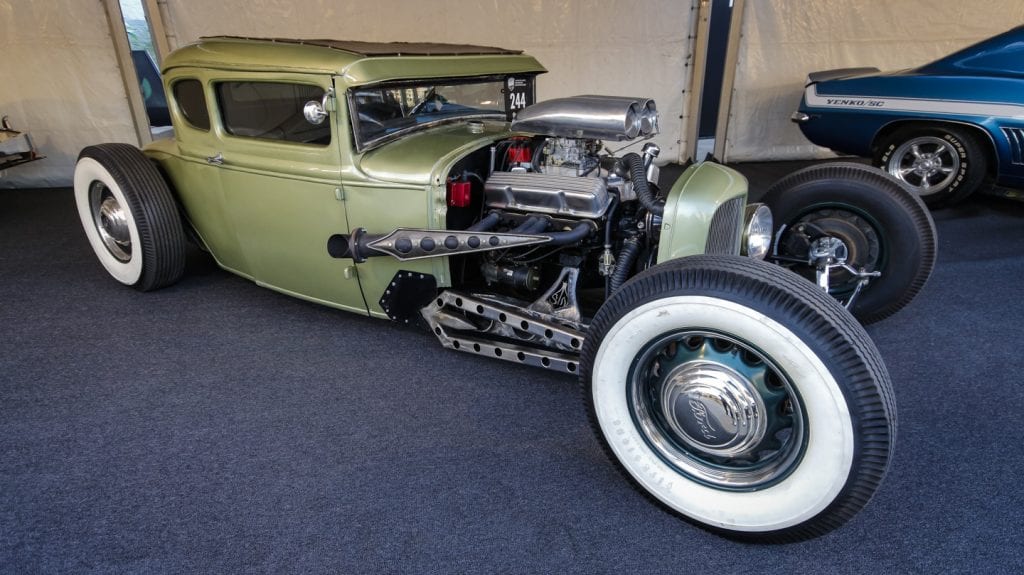 It all kicked off at 4:00 pm on Thursday. Hundreds of meters of red velvet rope lined the streets of Downtown Dubai with dozens and dozens of gorgeous classics from around the world. Ranging from American icons such as Mustang's, Charger's and so on, all the way through to brands, not even your grandfather would know.
Eye catchers included a 1960's Volkswagen 13-window bus, many Porsche's, convertible Range Rover and about 300+ other vehicles, so basically every car there was worth noting.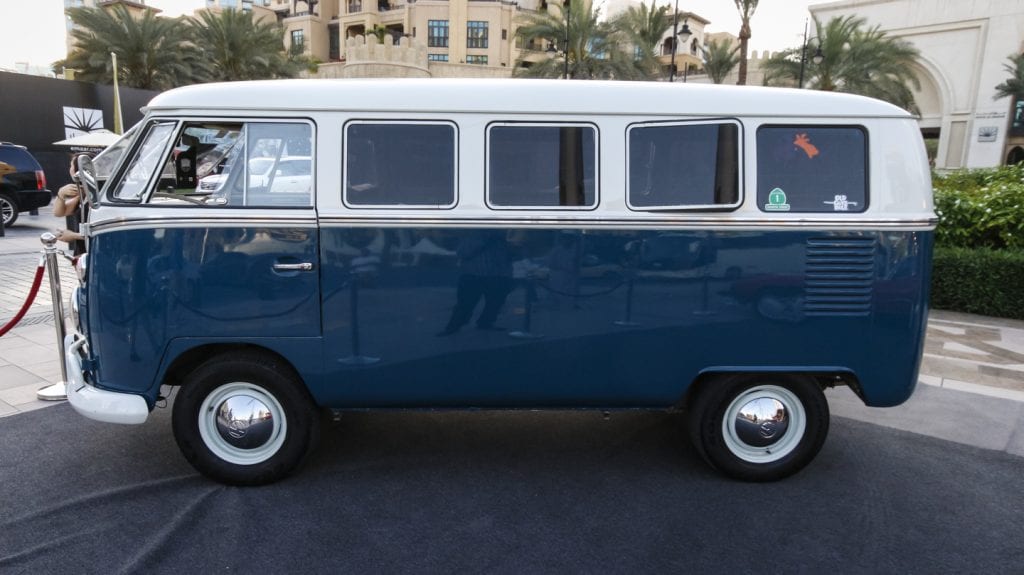 As the day rolled into night, owners of vehicles rocked up and on our travels, we were fortunate to meet a few of them. The first gentleman we met, owned no less than five classic Nissan Patrol Safari models. The oldest one he owned was a 1988 model, coated in white with gray interior. Only 30,000 km's were on the clock, and everything was completely stock.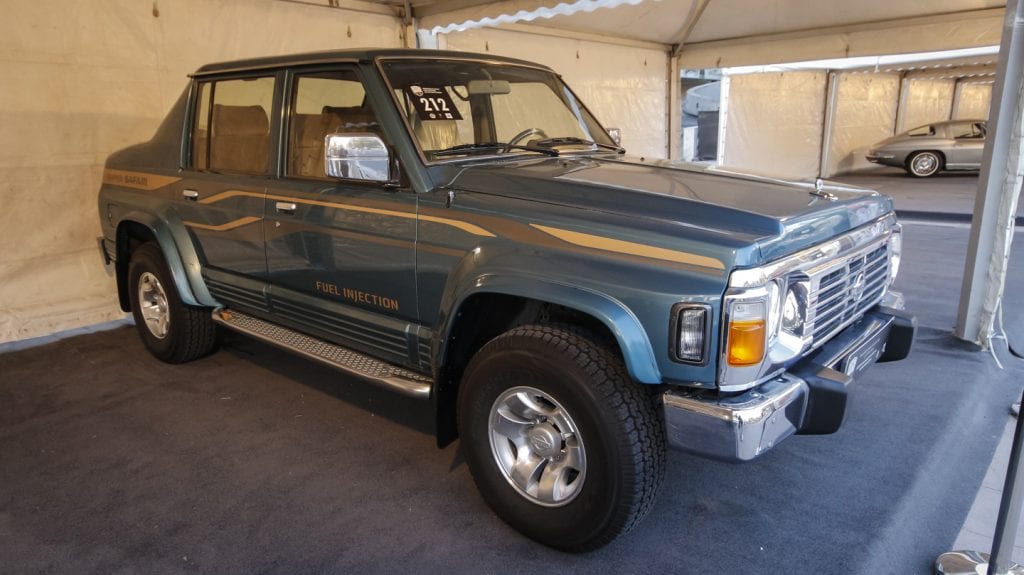 Out of the five he owned, one had an incredible story behind it. Starting life as a five-door model, coated in a blueish-green paint the rear end had been converted into a pickup bed and belonged to none other then His Highness Shaikh Zayed bin Sultan Al Nahyan for a particular reason. A video he showed me backed up the story, showing His Highness hunting in Pakistan while using the SUV.
We thanked the gentleman for the incredible story and made our way down the road, further down, we stumbled across another unique classic in the guise of a convertible Range Rover, previously used for hunting by His Highness Shaikh Hasher bin Maktoum Al Maktoum. After a brief discussion about the vehicle, he walked us through the whole process and how the crew got to Pakistan.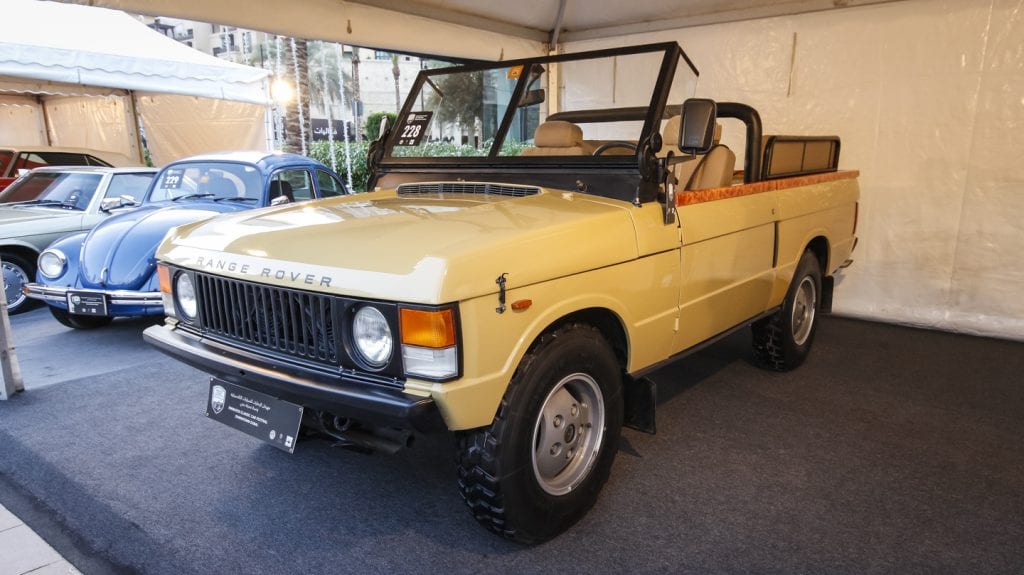 First, the SUV's would drive to the Airport, roll into a plane, after a two-hour flight land in Pakistan, go hunting and do the same thing but in reverse back to the UAE. Back to the Range Rover, coated in a beautiful shade of beige paint, it has indeed been loved over the years and has received new seat covers and a brand new stereo system with AUX and USB inputs. Sharing the tent with the Range Rover were two Suzuki Jimny's, one Willys Jeep, a Ford Thunderbird, a Volkswagen Beetle and a classic Cadillac sedan.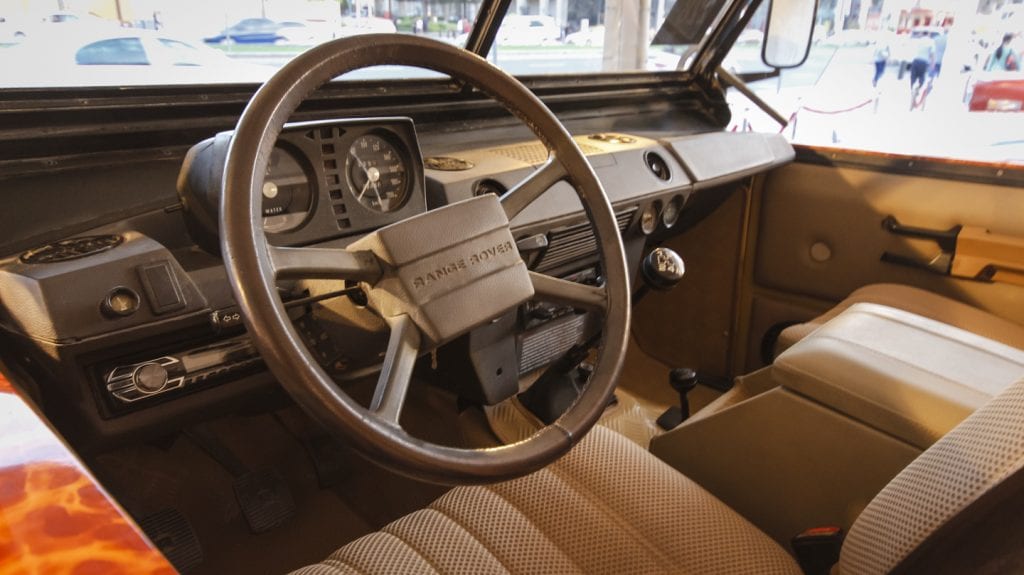 As we walked our way around, we spotted something rather interesting on the other side of the road. Getting closer, we noticed it was a Ford Model T! Finished in a new coat of dark green paint, this 1923 model was completely rebuilt right there and then.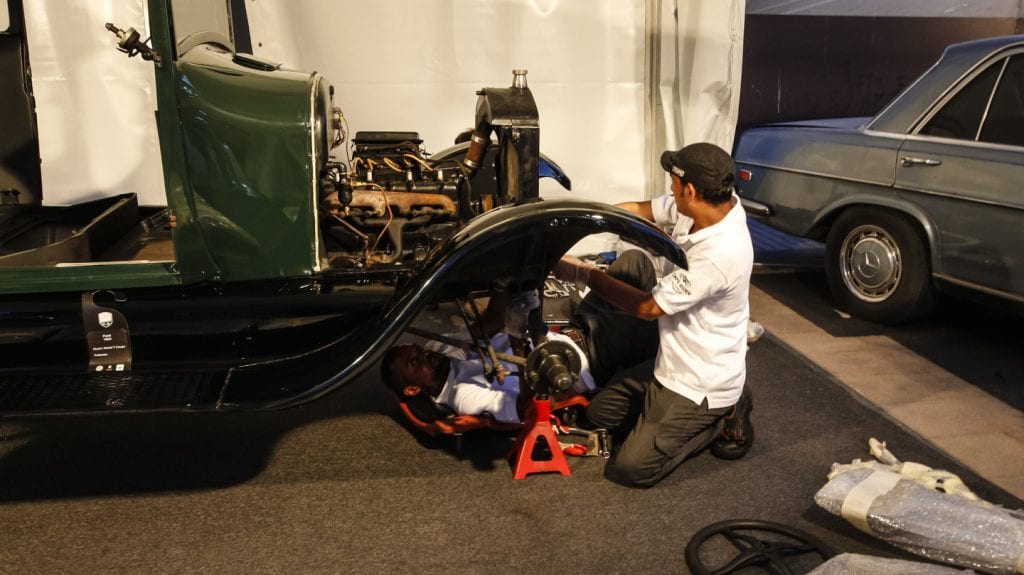 Aside from its new coat of paint and era-inspired white wall tires, a lot of the original bits and pieces were still intact including the wooden case for the coils.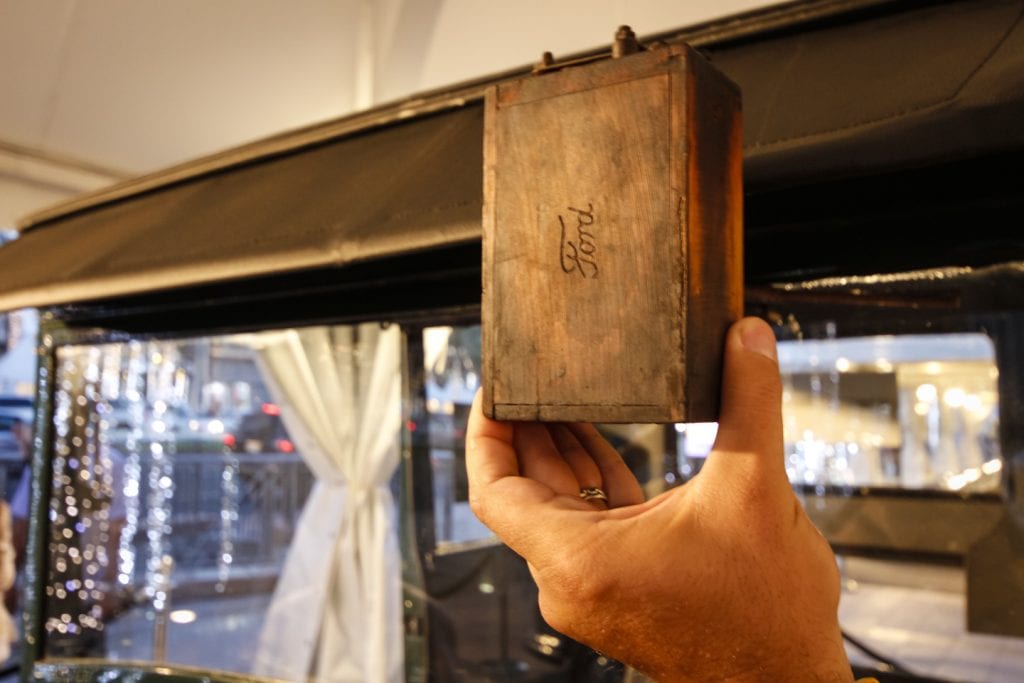 Further along, something caught my eye. A 1950's Citroen Traction Avant once again in immaculate condition. It had caught my eye as it was once for sale in the renowned Al Ain Class Motors. Chatting with the owner, he kindly let us behind the barriers and get an up close view of his Mercedes-Benz and Volkswagen Karman.
Cars seemed to have taken over the whole area, and it felt like it went on forever, which, of course, was an incredible site for any car fanatic. As we continued, we were greeted by a dozen or so Mini's all sporting different paint schemes. One even featured a paint job similar to that of Mr. Bean. It wasn't just limited to four wheelers, and classic motorcycles lined the streets all from different era's and manufacturers such as MV Augusta, Harley Davidson, Triumph and so on.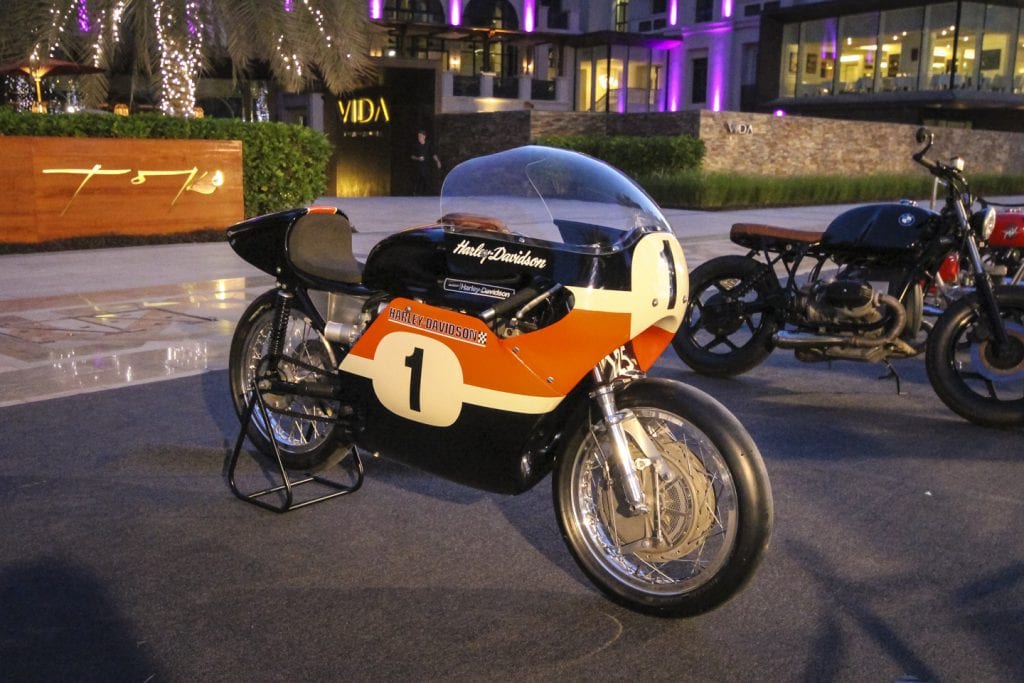 Quick shout out to all the classic car owners for taking the wraps of their pride and joy and bringing them into the public eye for all of us to lust after.
Of the 300 plus beautiful classics only 25 of them walked away with awards:
Best in Show – 1950 Mercedes-Benz 170 (Select Nano)
UAE Award – Mercedes-Benz 450 SL (Mohammed Al Tahery)
The Dubai – Skoda Felicia (Baliant Szeoke)
The Emaar – Ferrari Dino (Tomini Classics)
European Car – Mercedes-Benz 220s (Gargash Family)
American Car – 1963 Chevrolet Corvette Stingray (Khalil Gerges)
British Car – Ford Consul (General Tariq Al Qimzi)
Best Open Top – Mercedes-Benz Progda (Tarek Hasbini)
Pre-World War II – Rolls Royce (Sharjah Old Car Museum)
Heritage Car – Mercedes-Benz 300 (Abdullah Khalid)
Best Recreation – 1958 Porsche Zagato (Select Nano)
Club Merit – The UAE Classic Mini Cooper Club
Best Microcar – Mini Cooper Rover (Majid Saleh Al Nimr)
Modern Classic – Cadillac Fleetwood Talisman (Wayne Stewart)
Classic Truck – 1960's Pizgauer (Tariq Javidad)
First Public Choice – 1957 Bentley S1 (Mr. Hasnain)
2nd Public Choice – 1950's Citroen Traction Avant (Nostalgia)
3rd Public Choice – Mercedes-Benz 280 SE (Mohammed Yusuf)
Custom Motorcycle – Royal Enfield 500cc Street Tracker (Marco Moto)
Classic Motorcycle – 1972 Harley Davidson Xr750 TT (Tomini Classics)
Original Motorcycle – 1952 MV Augusta 125cc Tel (Hayder Al Ani)
Concours Legendary – Adel Rajab for his Mercedes-Benz 300 SEL Gullwing
Concours D'Elegance – TT Custom and their 1957 Desoto Sportsman
Concours Best Design – Tomini Classics and their 1976 Lancia Stratos HF
If you missed the classic car show, we've got tons of pictures for you to appreciate. And be sure to go next year as there's no doubt more classics will descend on the venue.
Looking for your very own classic car? Find over 100 Classic Cars for sale in Dubai, Abu Dhabi and Sharjah of them on dubicars.com