As if Audi's next generation of R8 models couldn't get any better! They just did in New York, with the German manufacturer rolling out a spyder version of its supercar and it's certainly a looker.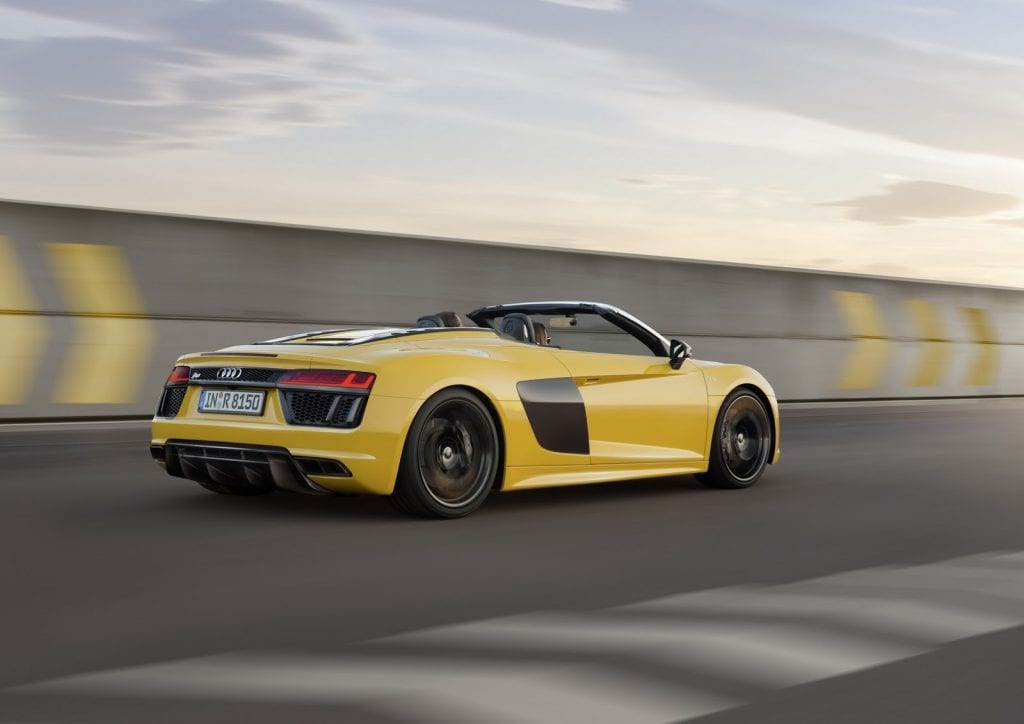 Weighing in at 1,612 kg, Audi has increased overall body strength to compensate structural loss. This includes various areas of the chassis, A-pillars, and windscreen frame. With the additional reinforcements, you would have thought 2017 models weigh as much as 2016 models. Thanks to new light materials, it weighs 113 kg less than before.
No hardtop drop top for those asking. As with previous models, Audi stuck with a lightweight cloth to go up and down electronically. They say it takes roughly 20 seconds for the process to complete and can be operated at speeds of up to 50 km/h. As for rear visibility, a small separate glass window can be operated to go down with the roof or stay upright.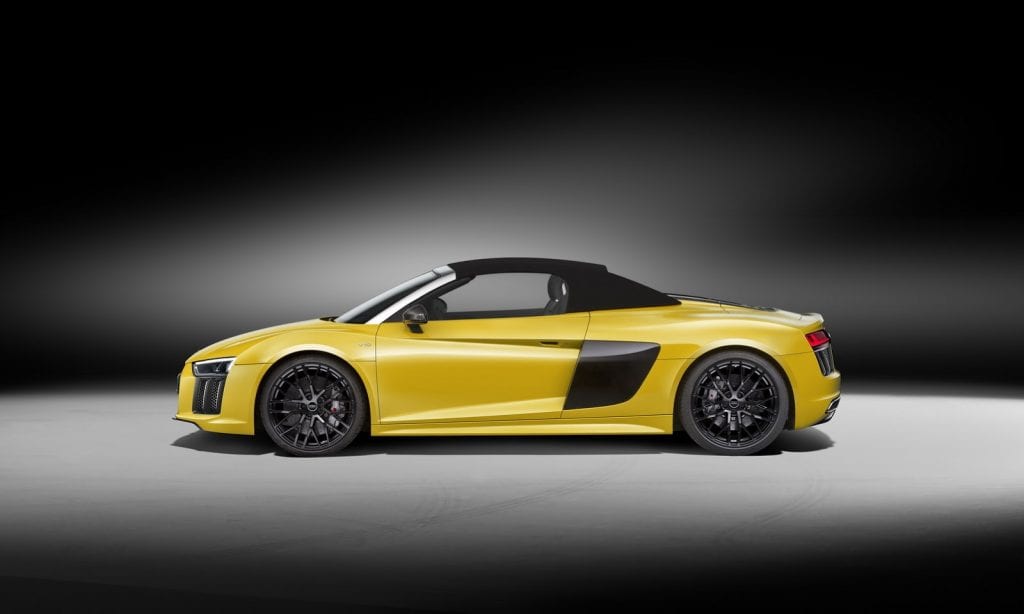 If you didn't know, next generation Audi R8's lose their V8 option with the German Manufacturer opting only to retain the more powerful ten-cylinder 5.2-litre petrol motor. Generating between 540 to 610 horsepower, 0-100 km/h is accomplished in just 3.2 seconds in top trim and with a top speed of 330 km/h, we're not too upset that the eight-cylinder motor is gone.
R8 Spyder models retain the dual-clutch seven-speed transmission for 'lightning' quick gearshifts, complete with paddle shifters behind the wheel for drivers to immerse themselves. No interior changes to comment on except for the additional button to control the roof. Still rocking a two-seat setup and elegantly crafted cabin with all the luxury properties you'll need in a sports car.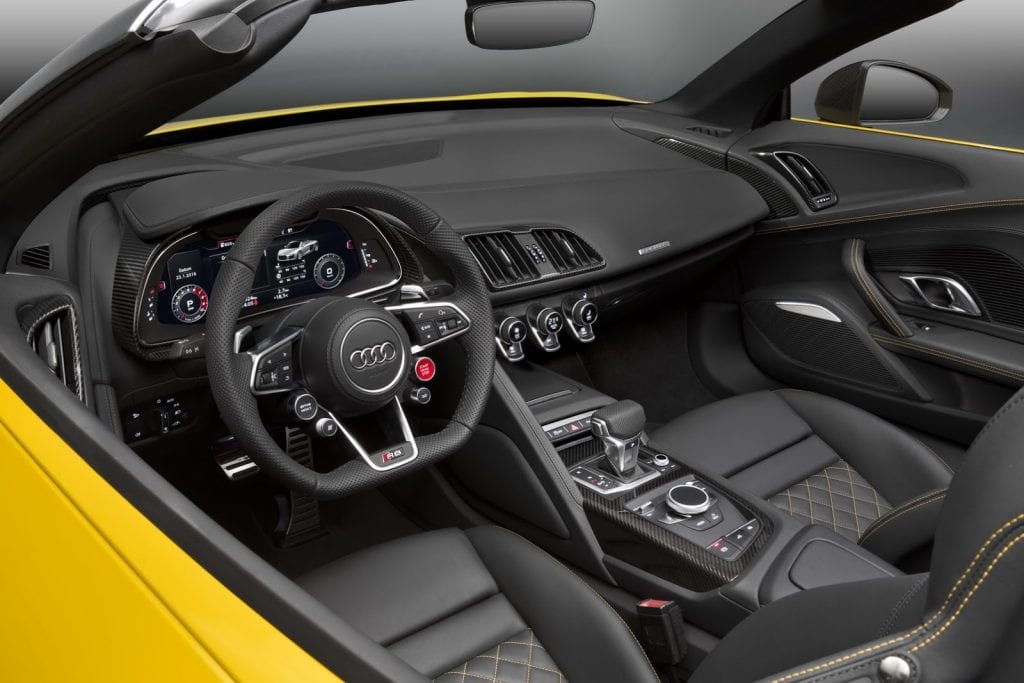 However, there are persistent rumours circulating that an entry-level six-cylinder option is on the table. Borrowing its engine from upcoming Audi S4 it isn't expected until 2019.
Asides from being incredibly gorgeous with its retractable roof, noise fans will fall in love as more of that monstrous engine notes are heard while driving.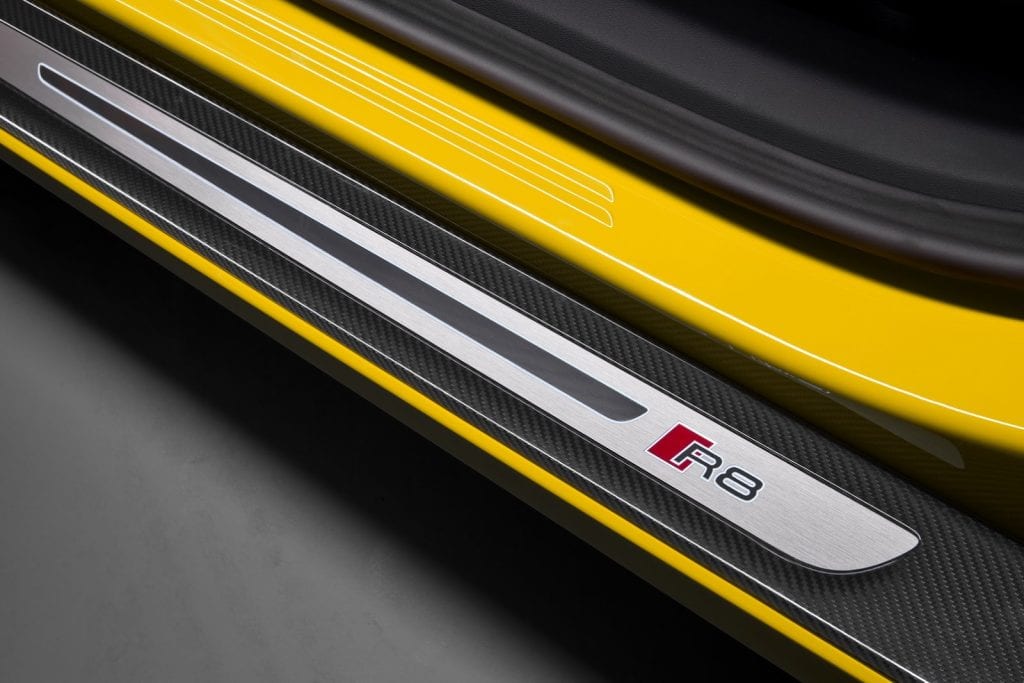 Looking for a sport German sports car? Find new Audi R8 and used Audi R8 for sale in Dubai and Abu Dhabi.