Not too long ago, two Rolls Royce special edition's were destined for the Middle East. One for Saudi Arabia and the other for the United Arab Emirates. Both of which were bespoke from head to toe, turned heads and left many around the world to fantasise. It's that time once again for another unique Rolls Royce.
This special edition is not heading to the gulf region, but rather Europe. Belgium to be exact. Dubbed "Wraith Franchomps", carbon fibre lines the dashboard and door panels to reduce overall weight, small inscriptions of the legendary Spa-Francorchamps are stitched into front headrests and etched into the centre console.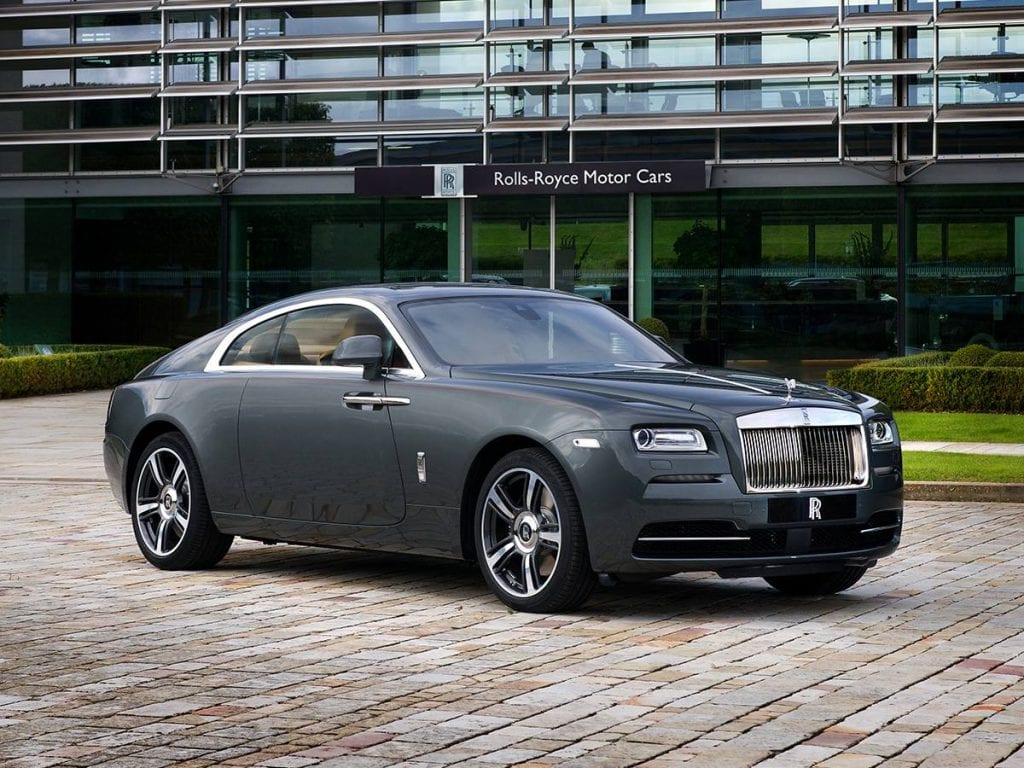 Coated in grey paint or officially "Flagstone" with subtle Consort Red lines on either side, make for a sophisticated finish. Each of the four leather seats are covered in tan leather and complemented with burgundy stitching to create a true one-off.
No changes are expected underneath the bonnet. The same 12-cylinder 6.75-litre petrol engine pumping out roughly 624 horsepower. 0-100 km/h in just 4.6 seconds and a top speed of over 250 km/h is still impressive none the less. Specs like this, mark the Wraith as the fastest Rolls-Royce to date.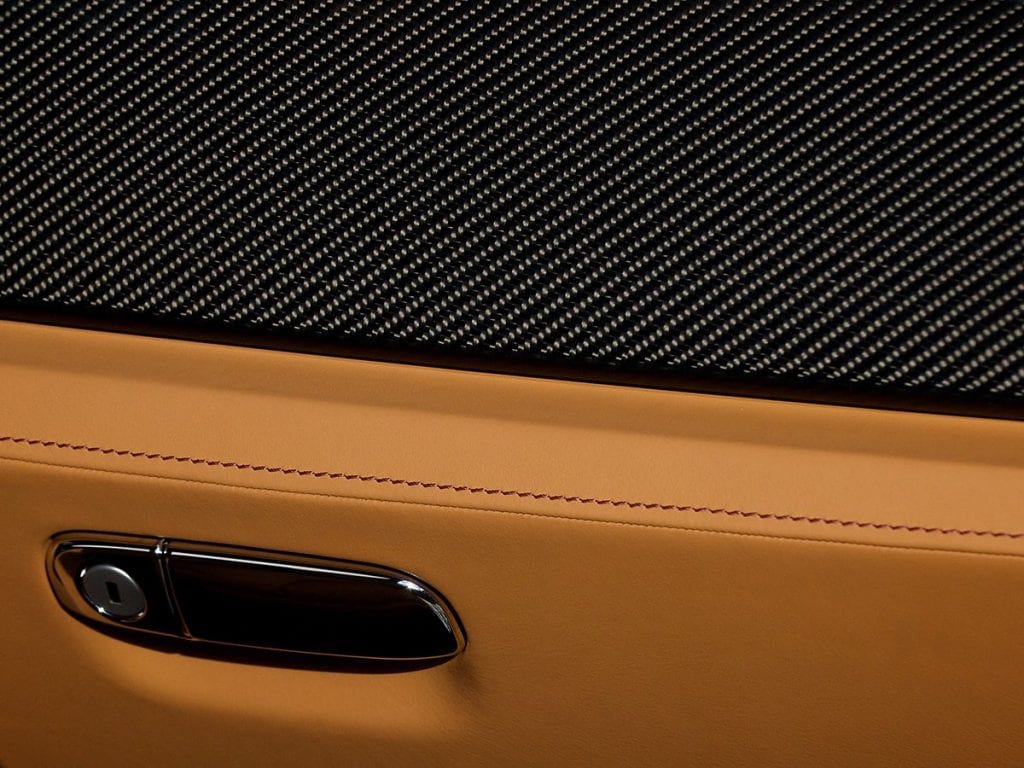 Even though it pays tribute to one of the greatest racing circuits around, don't expect to see this Wraith gobbling up corners, banging doors with Ferrari's and going flat out through Eau Rouge. Even though that would be a jaw-dropping sight.
All features found on standard Wraith's are present, such as parking sensors, mesmerising starlight roof, cooled front seats, navigation, satellite-assisted 8-speed automatic gearbox, Bluetooth connectivity, buttons to automatically close both doors and weighted wheel caps to keep the "Double R" logo upright when in motion.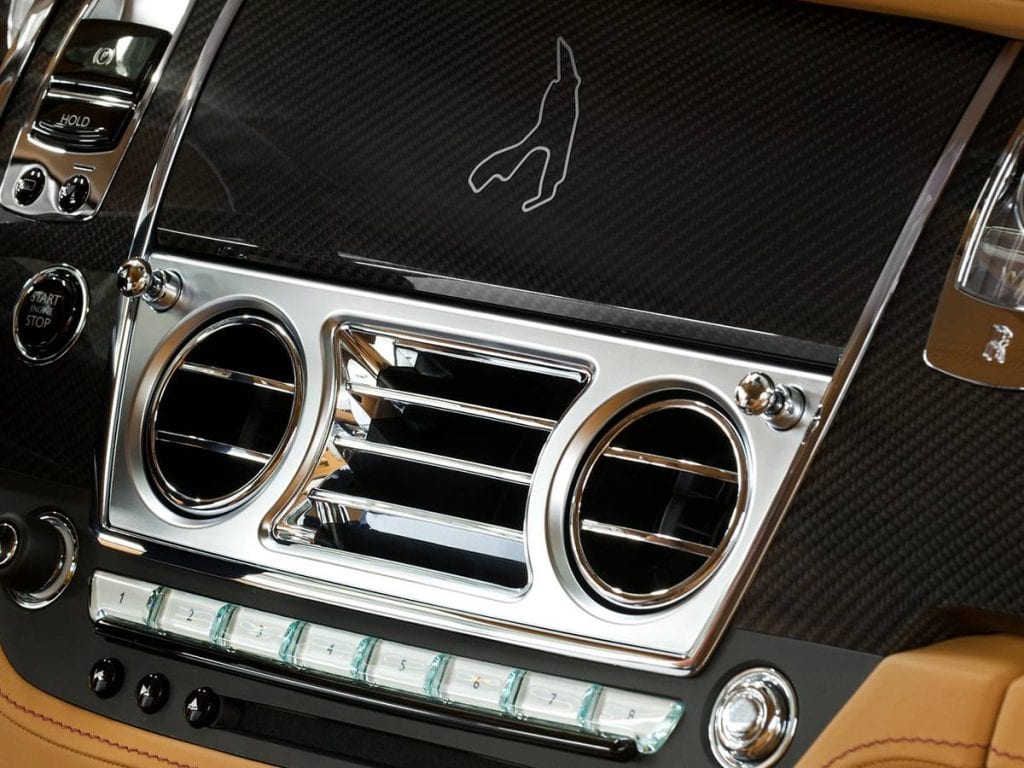 As mentioned before, this isn't the first time Rolls Royce have showcased a special edition. They seem to pop up every now and then. Besides these three, one Rolls Royce Phantom was created earlier in the year for a customer and many more came before that. Rolls Royce really know how to keep their customers and bring in new ones.
Judging by the plaque lovingly placed on the drivers side door step, this is to be a one-off as it's mentioned "Specially Commissioned for RRMC Brussels"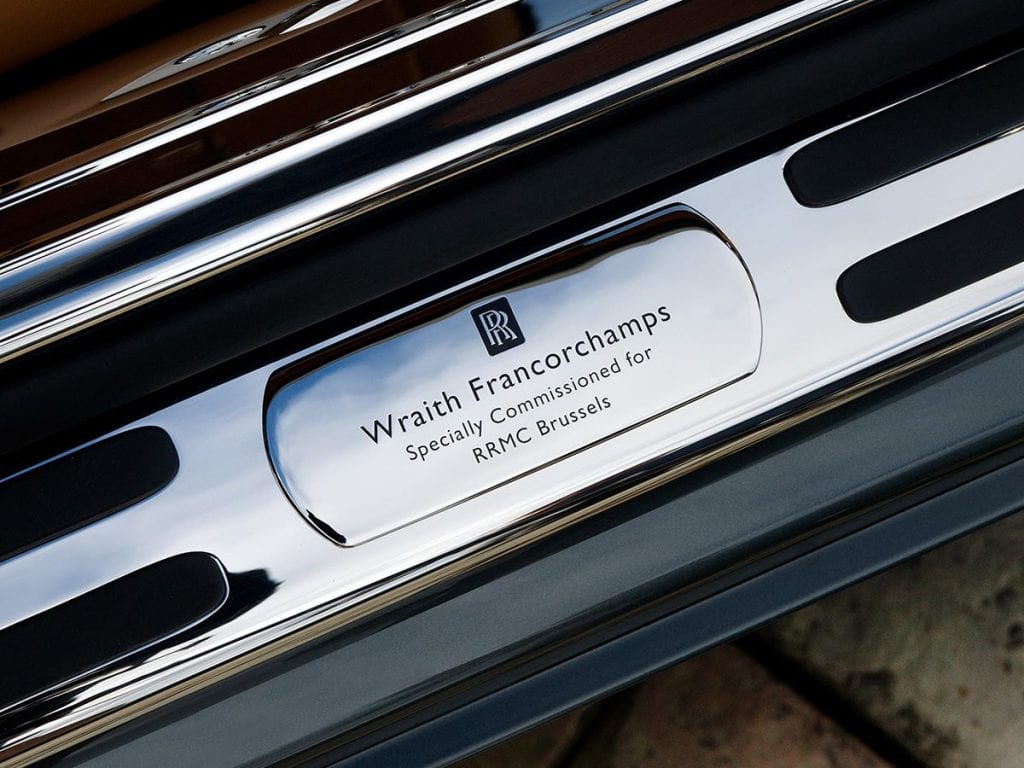 Looking for a Rolls Royce Wraith? Find exactly what you're looking for on dubicars.com with a wide variety of new Rolls Royce Wraith and used Rolls Royce Wraith for sale in Dubai and Abu Dhabi. There's even a few one of kind Rollers for sale online.