Rolls Royce's, owned by few, admired by all. They offer a variety of colours and options for those with deep enough pockets. However, for those select few that want a Rolls-Royce which is truly unique to them and them only, the British Manufacturer will create the ultimate bespoke ride just for them. The Middle East is a popular destination for these bespoke creations with one a piece for Saudi Arabia and the United Arab Emirates respectively.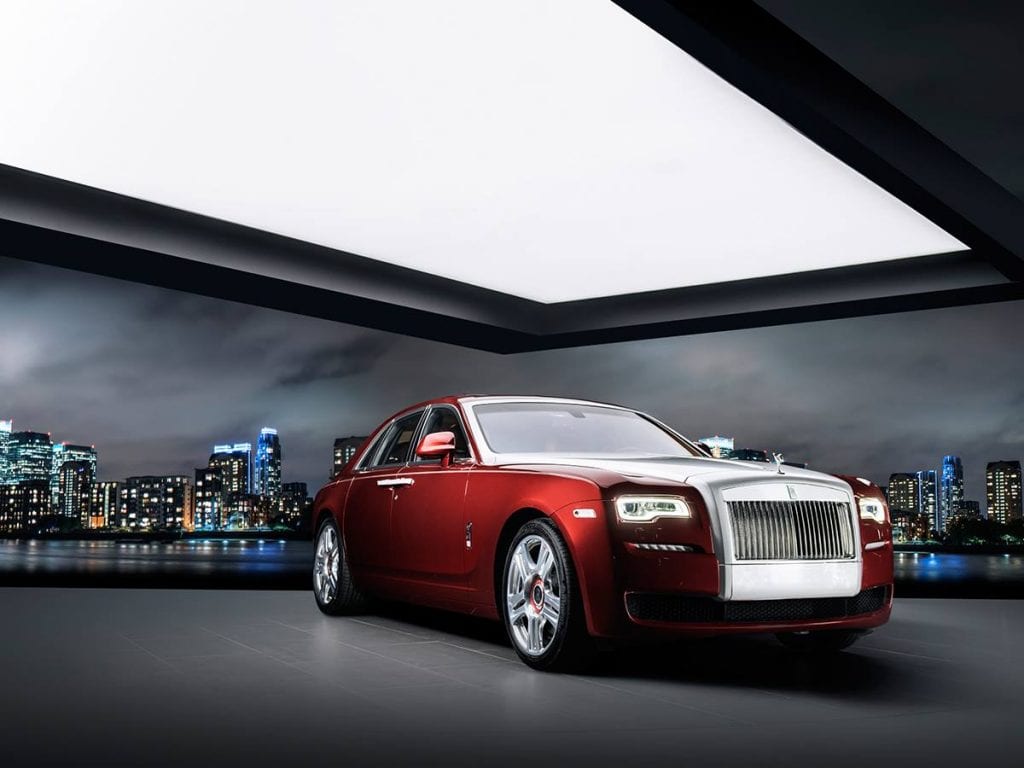 Uniquely created for the Saudi Royal Family, this Rolls-Royce Ghost Red Diamond edition is coated in Red Velvet paint with matching red colouring around weighted wheel caps on each corner and topped off with a brushed aluminum grille. Red continues inside complementing tan leather interior with handcrafted wood placed in the dashboard. Matching tan headrests have been added on rear seats seating up to three people.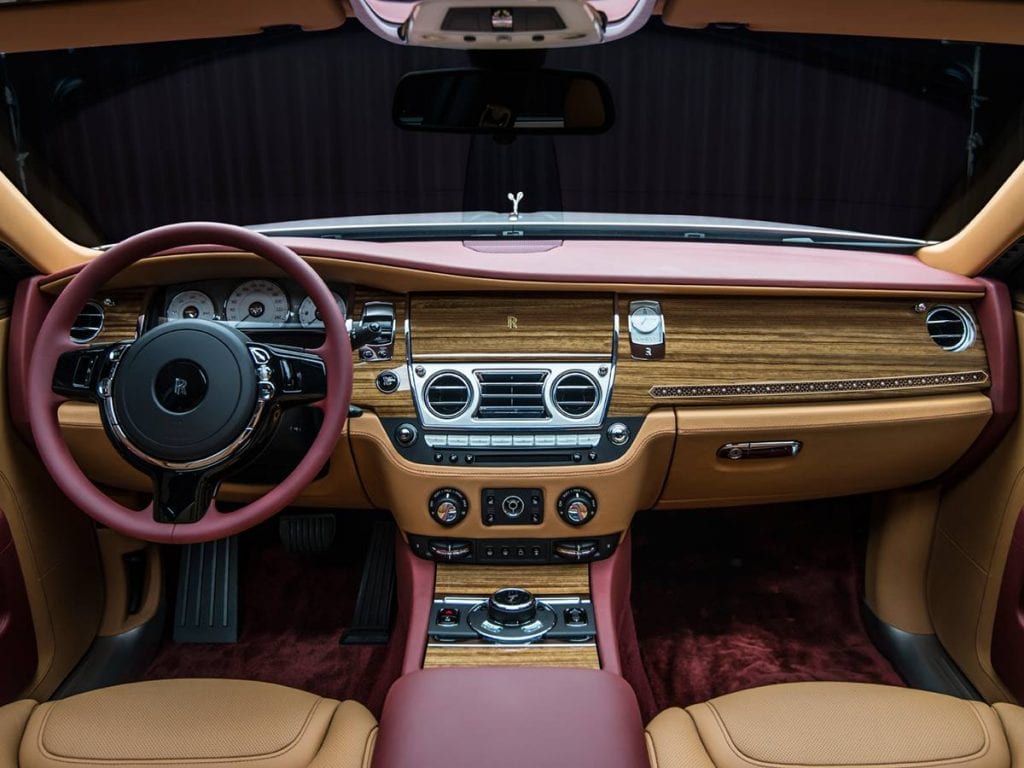 What really makes the interior really stand out are the 41 individual diamonds hand-placed on front doors and above the front glove compartment.
The second "special edition" was unveiled at this year's Dubai International Motor Show back in November. Sporting a two-tone Brooklands Green and Desert Dune paint scheme, it's known as the Rolls Royce Ghost Golf Edition. Colours were chosen to best represent golf courses in the UAE with their luscious freshly cut green grass and surrounding desert.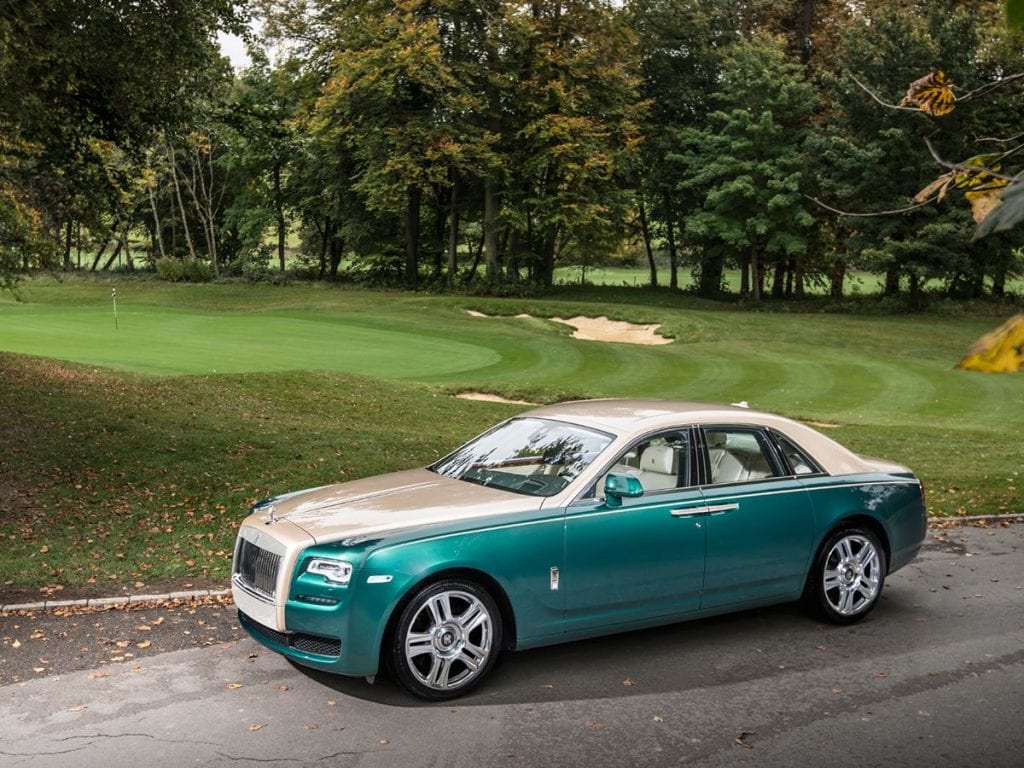 As always, Rolls-Royce don't leave the interior "standard" with Pine Green and Creme Light beige leather covering the dashboard and seats with a touch of Hotspur red leather to complement the two. Tartan coloured cloth lined door pockets, Persimmon and Mahogany wood are added to create a truly desirable cabin.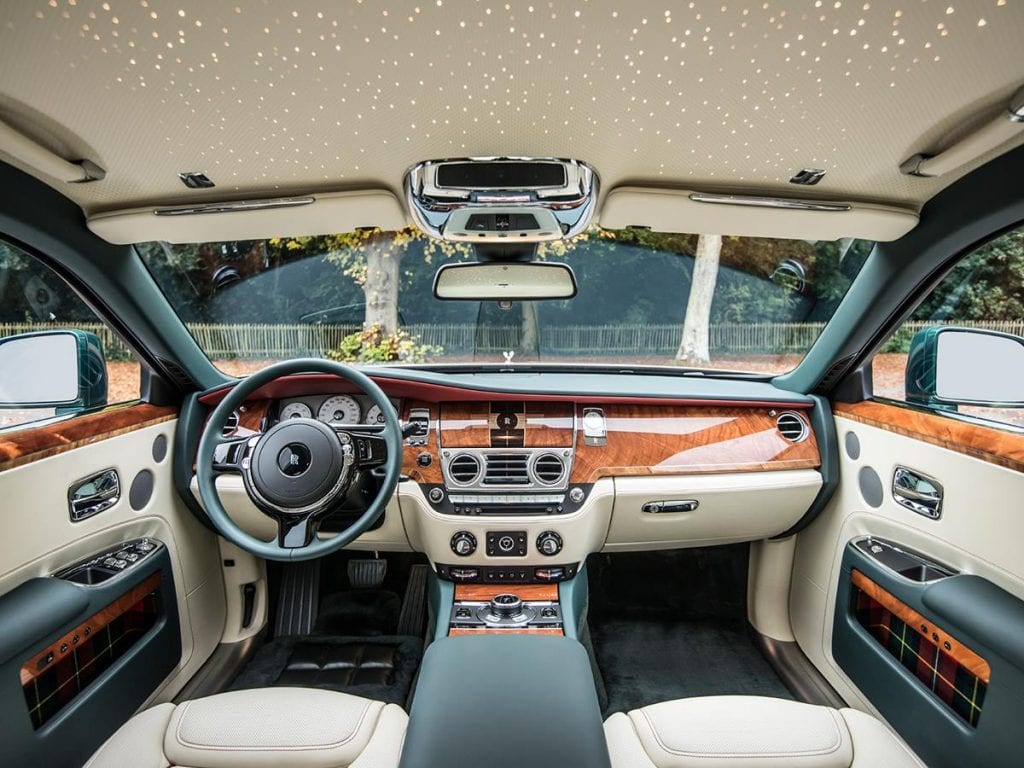 This edition reportedly took Rolls Royce's master hand-crafters two years to piece together, features a twinkling starlight roof and was commissioned exclusively for AGMC, the official dealer of Rolls-Royce, BMW and Mini in Dubai.
Both models haven't had their engine specs revealed to the public. It won't be a long shot saying that they both are powered by standard 6.75-litre 12 cylinder petrol engines good for roughly 560 horsepower. A powerful enough engine to sail at a top speed of 250 km/h and jump from 0-100 km/h in this than five seconds! Impressive for such a vehicle.
Both vehicles come packed with all standard features found in standard Rolls-Royce Ghost models such as cooled seats, soft-closing doors, Bluetooth connectivity, navigation, keyless start and an analog clock embedded into the dashboard bearing the models short name "Ghost".
With all exclusive Rolls-Royce's, the company has placed a plaque on the doorsills to prove its authenticity.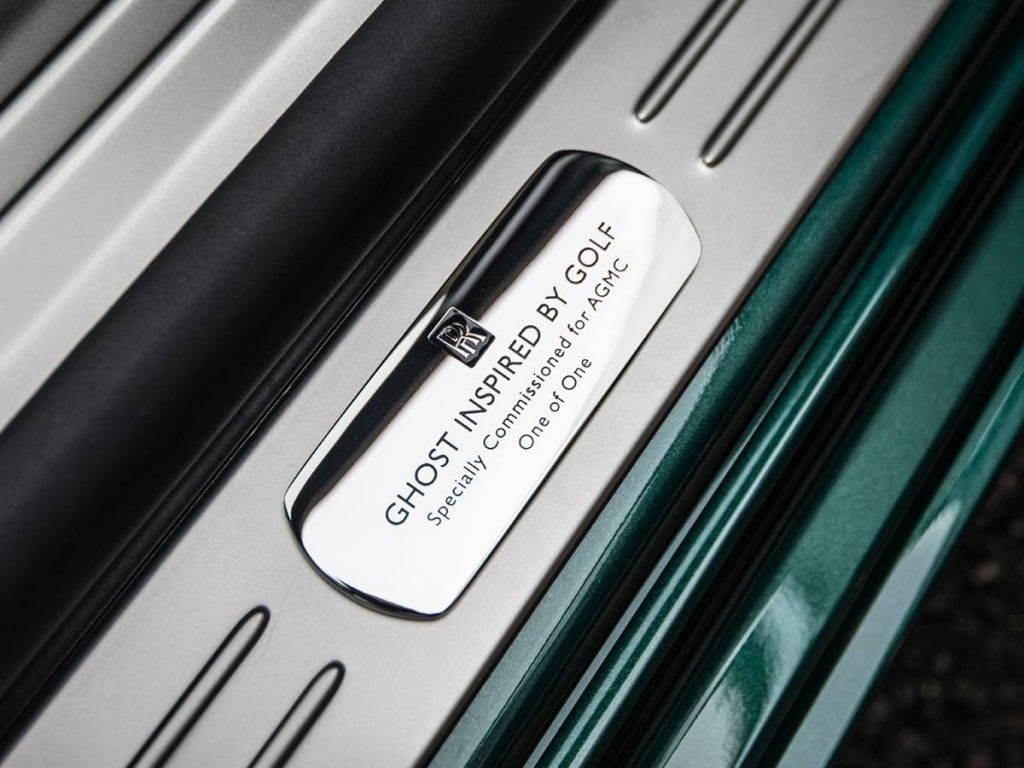 These aren't the first bespoke vehicles created by Rolls-Royce, many "collection", one-off and "inspired" vehicles appear across the range, all pay tribute to various events, countries and even the factory itself.
As these are one-off's specifically designed for those that ordered it, it will be rather hard to get your hands on one. However, if you're looking for a Ghost, dubicars.com has your back with new Rolls Royce Ghost and used Rolls Royce Ghost for sale in Dubai, and Abu Dhabi.