| | |
| --- | --- |
| Starting price: |  Starting from 1,092,337 USD (4,012,317 AED approx) |
| Engine volume: |  6.0 litre |
| Cylinders: |  12 |
| Torque: |  620 Nm |
| Horsepower: |  550 hp |
| 0 to 100 km/h: |  5 seconds (estimated) |
| Maximum speed: |  322 km/h (estimated) |
Did you know that before the Rapide graced the asphalt, British luxury firm Aston Martin produced a luxury saloon car? It was titled the Aston Martin Lagonda and just under 650 units were built over a 25 years. Even a few variants were created. Now some 25 years after the last one rolled off the production line, Aston Martin is set to revive the name, with the Aston Martin Lagonda Taraf.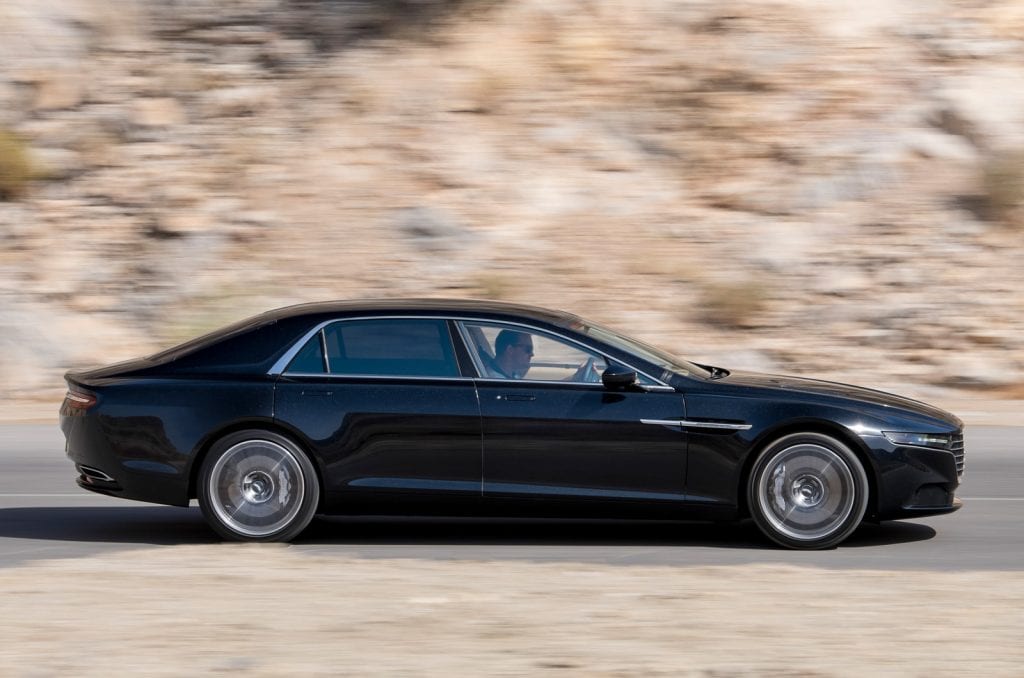 Announced in 2014, originally intended for customers in the Middle East and via invitation directly from Aston themselves. It seemed to be a rare car in the making, however recent news has come out stating that invitations will be sent out to customers in European, South Africa, Singapore and the UK market as well (Sorry US Aston Fans). Even with this news, production will be extremely limited, with just 200 models to be built. 100 units were to be built before other markets were considered.
Multiple styling cues have been obtained from the original Lagonda such as the wedge shaped rear end and tight headlights as well as cues from current Aston Martin's.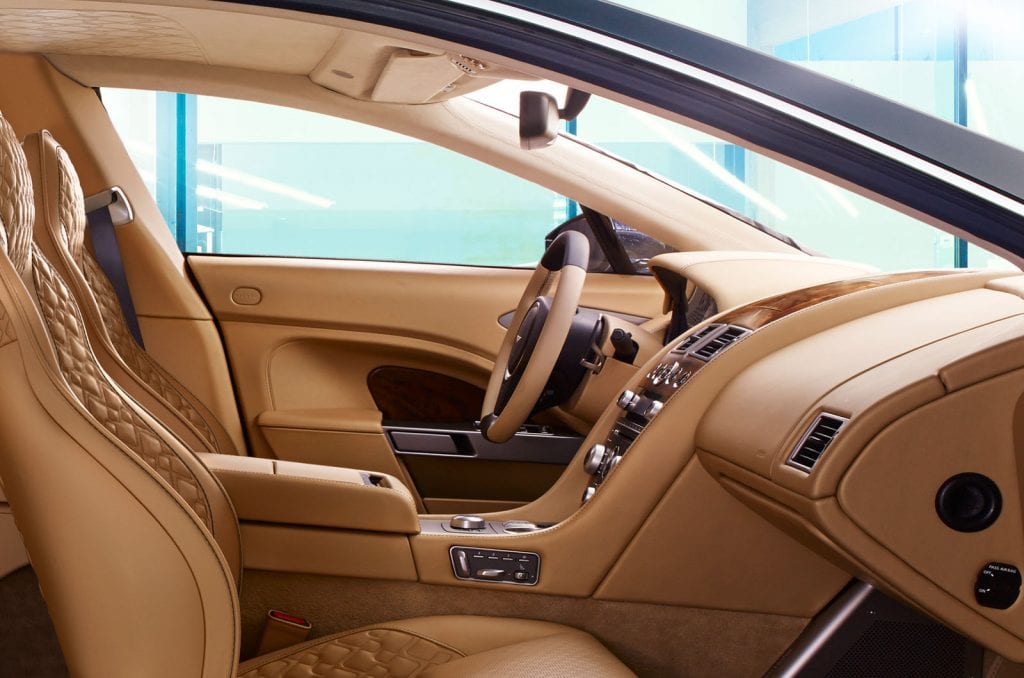 Inside seating for four occupants is available on quilted bespoke leather seats, standard infotainment features such as navigation, Bluetooth pairing and much more are found up front. Rear passengers are treated to two touch screen tablets for an assortment of business and pleasure options. A short-range wi-fi network is an optional extra for up to eight devices to access the web. Audio is projected through a multi-speaker Bang & Olufsen premium sound system.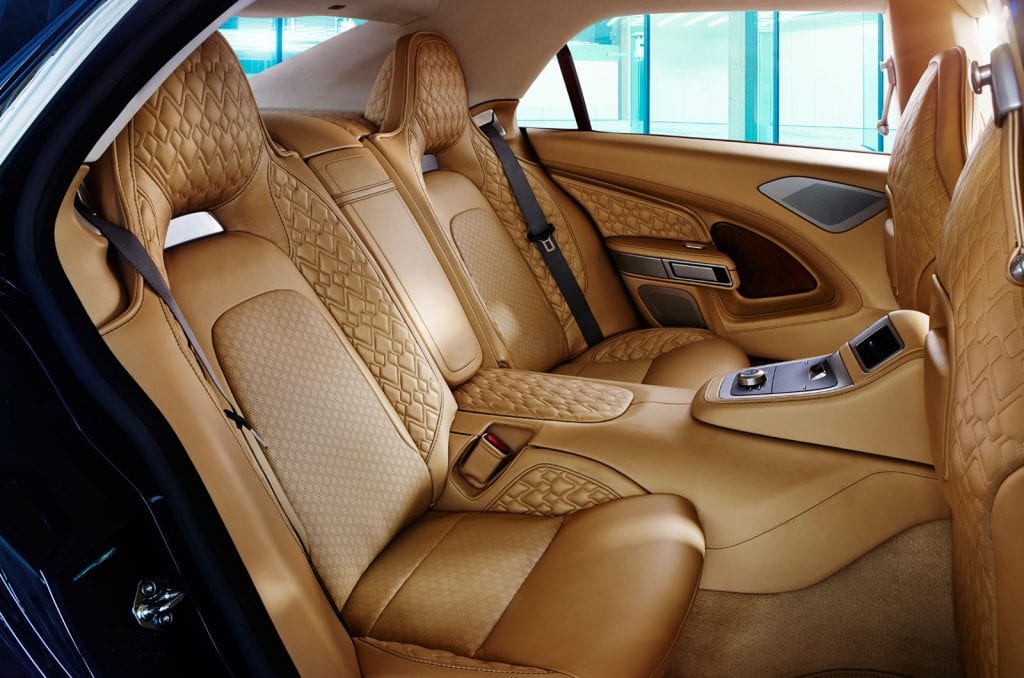 Aston Martin Lagonda Taraf's will be made from carbon fibre for a lightweight and ultra-strong body. All will be hand built in Gaydon, England. Adorning the hood is a Lagonda badge instead of the traditional Aston Martin logo.
Once released, main rivals out on the road include other up-market British car manufacturers with the Rolls Royce Phantom and the Bentley Mulsanne, although at a much lower price (but not limited editions!).
| | | | |
| --- | --- | --- | --- |
| Cars | Aston Martin Lagonda | Rolls Royce Phantom | Bentley Mulsanne |
| Engine volume: |  6.0 litre/V12 |  6.75 litre/V12 |  6.8 litre/V8 |
| Horsepower: |  550 hp |  453 hp |  530 hp |
| Torque: |  620 Nm |  720 Nm |  1100 Nm |
| Maximum speed: |  322 km/h |  250 km/h |  305 km/h |
| 0 to 100 km/h: |  5 Seconds |  6 seconds |  4.9 seconds |
| Wheelbase |  Rear wheel drive |  All wheel drive |  All wheel drive |
| Starting price ($) |  1,092,337 USD |  586,698 USD |  359,969 USD |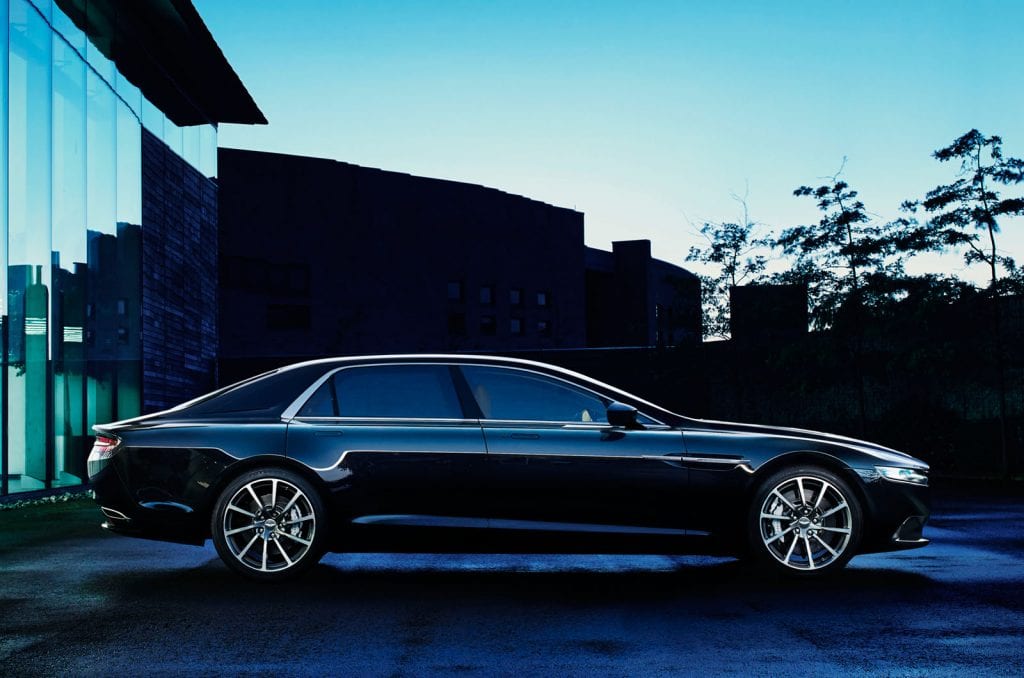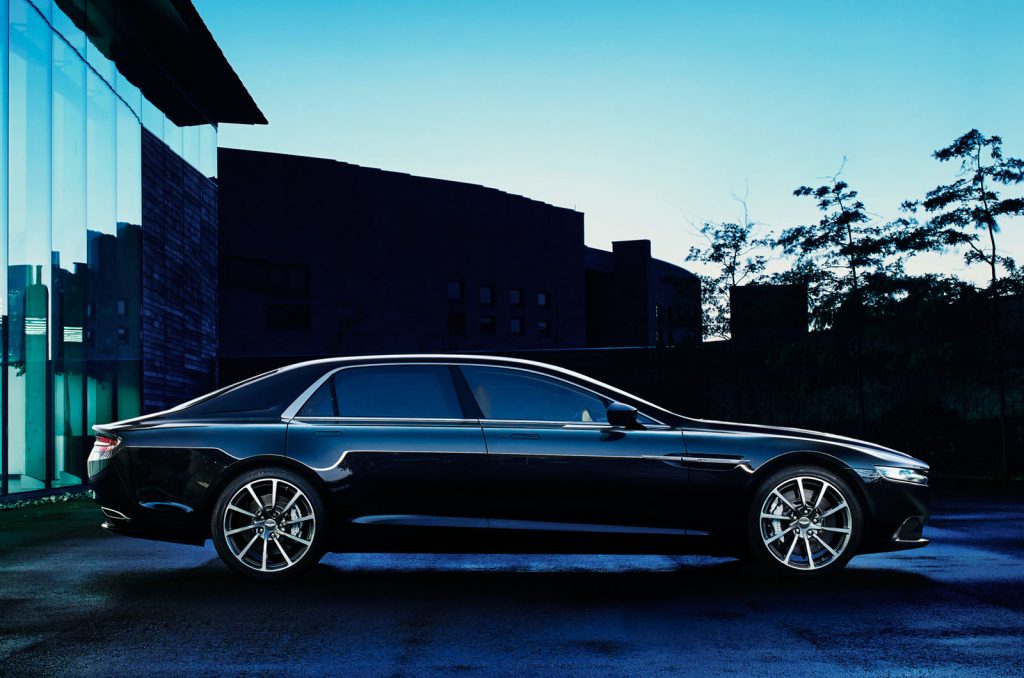 Previous generation Lagondas featured variations which included limousines with a vertically split rear glass window. Other variations include Lagondas with a body kit and updated interior, one with short wheelbase and just two doors titled Rapide and a one-off shooting brake (estate) model built by Switzerland's Roo's Engineering.
For non-Arabic speakers out there, Taraf roughly translates to "ultimate luxury" in English. A rather fitting name for this bespoke vehicle don't you think?
Aston Martin Lagondas are expected to arrive sometime later this year, with a couple already built and delivered. It's only a matter of time until one shows up in the market. Until then, check out new Aston Martin and used Aston Martin for sale in Dubai and Abu Dhabi, UAE.