Coronavirus is everywhere, and it is affecting everyone. With that said, all walks of life are coming together to help stop the spread of the virus, and this includes automatic manufacturers.
And most of them are doing their part to help communities and countries in needs to build medical equipment. We (Dubicars) tip our hats to them all.
Toyota
The Japanese manufacturer known for building some of the most reliable vehicles on the planet is joining the effort to assist those in need with essential supplies and equipment.
Toyota is not just working on ventilators, production of 3D printed masks are said to be in production with the first units to be sent to hospitals.
Both ventilators and masks are in high demand during the global crisis, and Toyota is to build those too once an agreement is signed for filters.
Mercedes
The German manufacturer has offered to utilize their 3D printers in order to produce medical equipment. Although they have yet to state what the plans are, they are in talks with the state government and want to hear for the medical technology sector.
Jörg Burzer, said, "With our highly competent team and years of experience in 3D printing technology, we are ready to make our contribution to the production of medical devices."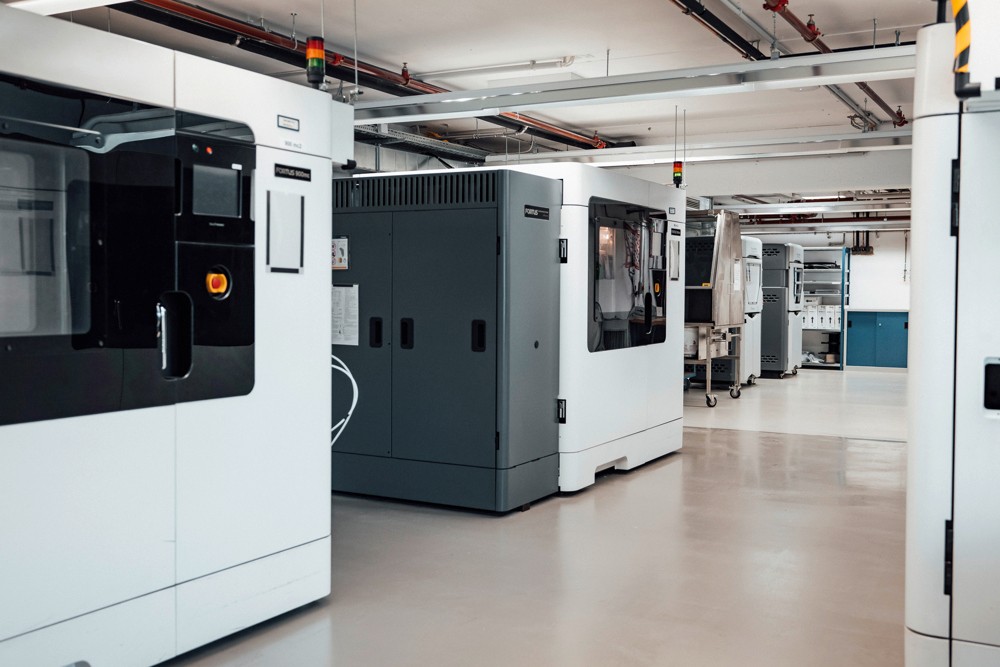 Ford
Ford and GE Healthcare have joined forces and will build some 50,000 ventilators over the next 100 days.
The two companies are set out to build ventilators that are powered by air compressors which make them ideal for mobile use.
Production is set to get underway later this month, and Ford is expected to build at least 1,500 ventilators.
Ford CEO Jim Hackett said, "The Ford and GE Healthcare teams, working creatively and tirelessly, have found a way to produce this vitally needed ventilator quickly and in meaningful numbers." He added, the partnership can "help health care workers save lives and that's our No. 1 priority."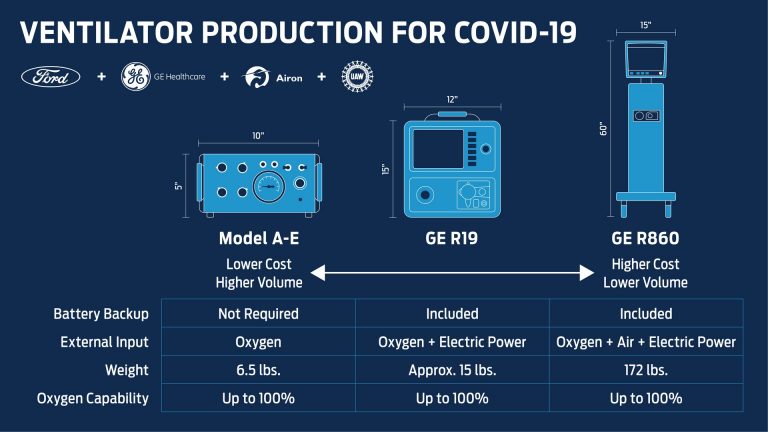 Ford is also helping hospitals locate and acquire surgical and N95 masks and have committed to sending 40,000 surgical ones to Henry Ford Health Systems.
They are also working on building 100,000 full-face shields a week.
PSA
The French automaker who is known for building Renault, Citroen, Opel and Vauxhall cars are planning to build 50,000 ventilators and are expected to build 10,000 of them by the middle of May.
To create and build the medical supplies, PSA will work with Liquid Medical Systems, Schneider Electric and Veleo.
Lamborghini
Lamborghini has started producing face masks and protective plexiglass shields to assist the Sant'Orsola Malpighi Hospital in Italy.
The prestigious sports car manufacturer has the capacity to create 1000 face masks and 200 medical shields every day.
FCA
FCA (Fiat Chrysler Automobiles) is also working on masks and protective shields.
FCA has announced that they will donate to hospitals, health care clinics and first responders.
General Motors
Partnering up with Ventec, General Motors plan to help build up to 200,000 ventilators. It claims up to 95 per cent of the parts are needed to push the project forward.
GM built medical supplies are expected to ship some time this month and in the coming months.
What about the others?
McLaren, BYD, Volkswagen and others have also announced plans to build medial equipment. More will probably throw their hat in the ring to assist shortly.