Bentley has announced its revenue, profits, and sales figures for 2022 and as it turns out, 2022 has been the best year so far for the iconic marque British marque. Bentley sold a record number of cars in 2022 and almost doubled the percentage of its profits when compared to 2021. 
Bentley is one of the most iconic car manufacturers in the world. It was established way back in 1919 and has produced some of the best-looking and most luxurious cars the world has ever seen. It is also one of the few brands that still believes in hand-made craftsmanship and bespoke builds and designs.
These bespoke builds and designs as it turns out were the reason for Bentley's immense success in 2022. Bentley recently announced its financials for 2022 and it has been the most profitable year for the brand. This certainly is a remarkable turnaround for a company that posted losses to the tune of 288 million Euros as recently as 2018.
In 2022, Bentley's turnover was 3,384 million Euros, which is 19 percent higher than the 2,845 million Euros turnover in 2021. The operating profits stood at 708 million Euros and this corresponds to an increase of 82 percent compared to the 389 million Euros profit clocked by Bentley in 2021. 
While these certainly are excellent figures for Bentley, what makes them all the more interesting is the manner in which Bentley has clocked the 82 percent profit increase. In 2021, Bentley sold 14,659 cars and this number increased to 15,174 in 2022 which is only a 4 percent increase in the number of units sold.
Gaining an 82 percent profit increase with just a 4 percent sales increase seems almost impossible. However, Bentley has achieved it through its bespoke vehicles, a unique personalisation program, and some limited-edition, limited-production models.
Models like the Bentley Batur and Bentley Bacalar were key factors in delivering these figures. The Bentley Bacalar is a limited-production, bespoke model produced by the craftsmanship of Mulliner and only 12 of these personalised cars will be built. All of them were sold within a short time of bookings being opened.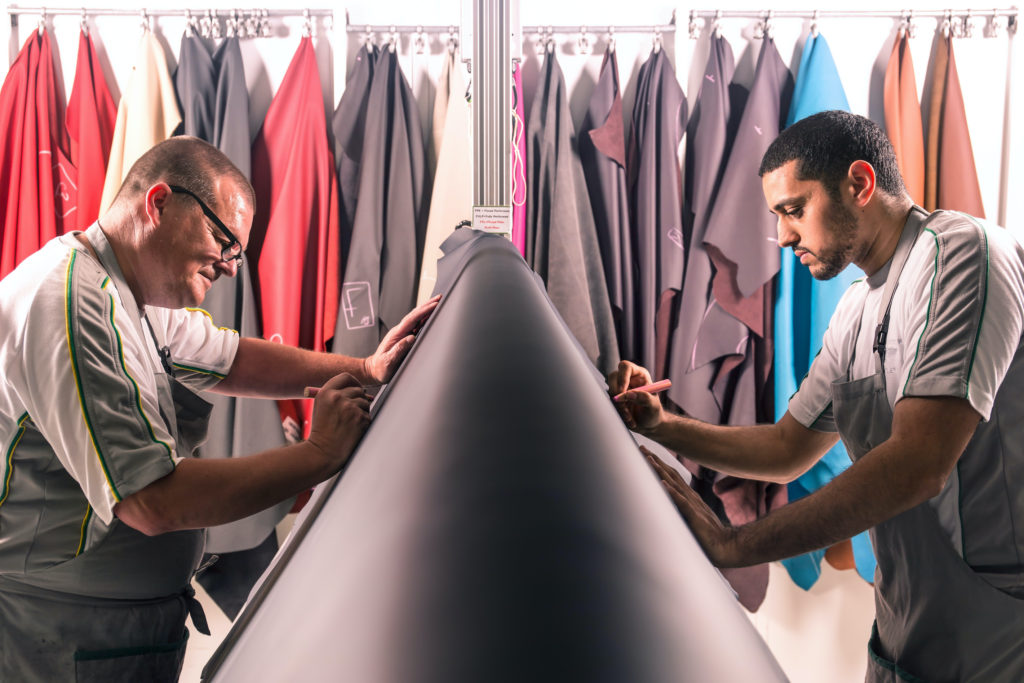 The Bentley Batur on the other hand is powered by Bentley's famed W12 engine, but this time, it has been tuned to the maximum. Bentley recently announced the arrival of its most powerful W12 engine yet, before the W12's production ends. Only 18 units of the Bentley Batur are to be built and each one of them has the highest degree of customisation and personalisation. 
In addition to these two bespoke models, Bentley also encourages a high degree of customisation on its production models including the Continental GT, Continental GTC, Bentayga, Bentayga EWB, and Flying Spur. 
These customisation options do add up significantly in the price of the car and therefore, with a relatively lower sales percentage increase, Bentley has been able to clock a higher percentage of profit.
With increased environmental concerns and a general change of direction in the automotive industry, Bentley is also headed toward electrification. The first Bentley EV is expected to arrive in 2025 and electric mobility will take quick precedence over petrol power. Bentley aims to have an all-electric lineup by 2030. 
There are several new Bentley cars for sale in the UAE as well as many used Bentley cars for sale in the UAE. Take a look at the various Bentley cars at DubiCars now and take your pick. 
Also Read:
– Top 10 SUVs In The UAE: The Definitive List
– Top 10 Hatchbacks To Buy In The UAE
– Dubai's Mega Road Infrastructure Project Enters Fourth Phase