SUV's are incredibly popular here in the United Arab Emirates and the Middle East, possibly due to the region being mostly covered in sand and having terrific dunes to tackle. The SUV's are seeing popularity around the world and seem to be a saving grace for some manufacturers, however, some just want to dip their toes in the water to see if the demand is real, which is exactly what Bentley has done.
Titled the Bentayga and shown off originally in 2012 with the name EXP F 9 concept, Bentley opened their ears and inbox to take in feedback from customers resulting in massive changes to the design and confirmed production only last year. Production will take place in Crewe, England and 4,000 have already been pre-ordered.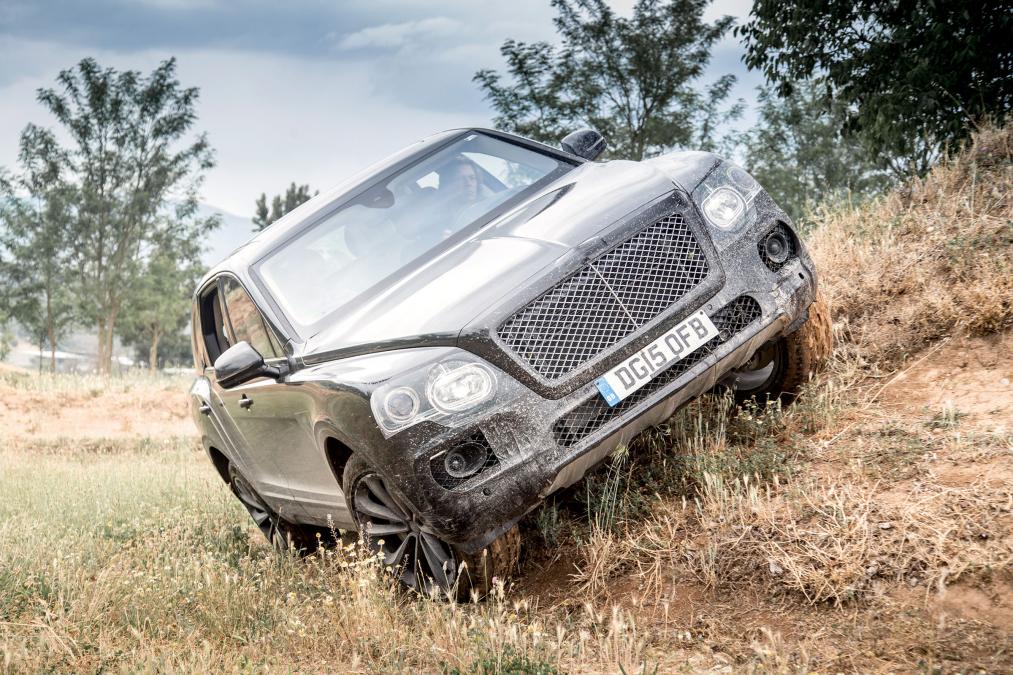 Powering the SUV will be a choice of three engines a V8, a W12 and a plug-in hybrid. Bentley has yet to reveal full engine capacity and other juicy specs but in the video found below, the speedometer goes all the way to 300, it won't be a far-fetched guess if the V8 will be 4.0 litres and the W12 being 6-litre. The British Marque says it will be the fastest production SUV when launched. Boy, there is going to be a lot of quick 4X4s soon!
From the video, we can see that keyless start is standard surrounded by a touch sensitive dial to select modes to match the road surface condition, night view assistance to aid spotting animals, people or objects in areas of low light. A heads-up display projected on the base of the windshield will be showing speed, navigation and monitoring the distance between vehicles. Ride height control will have four settings for desired ground clearance. More than ten safety features are implemented into the vehicle including previously mentioned ones as well as City Safeguard and will utilise the electronic Bentley Dynamic Ride System.
You may be asking yourself what its offroad capabilities will be like? Well, you're in for a treat, this video shows Bentayga making its way up a particular sand dune in 45-degree weather that may look familiar to UAE residents.
Passengers in the rear can not only enjoy the smooth ride but also watch a movie via the DVD player or stream it, play some games, view the navigation and even make a video call via the rear entertainment system.
Back to the rivalry, a total of seven competitors will go on sale in the luxury SUV market in the forms of Aston Martin's DBX, Lamborghini's Urus, BMW's X7, Audi's Q8, Rolls Royce's Cullinan, Maserati's Levante, Range Rover's SVAutobiography and an unnamed Mercedes-Maybach SUV. Although they're all coming out over the next coming years with the Bentayga being in the first batch, it's going to be a good battle, remember: the early bird gets the worm.
If you're looking at the Bentayga and thinking its a bit big, Bentley's boss has hinted at smaller SUV being a possibility.
Expect Bentley's SUV to roll into showrooms early 2016, some showrooms in the Dubai Auto Market have placed an order for one. Check out all of dubicars.com listings of new Bentley Bentayga and used Bentley for sale in Dubai and Abu Dhabi.