As iconic as the Mercedes-Benz G63, to some, it doesn't look as aggressive as it should. In all fairness, it was originally designed as a military vehicle until civilian's got their hands on them and went mad. But back to aggression, if you felt G-Wagen's aren't as menacing as they should be, DMC has that same thought.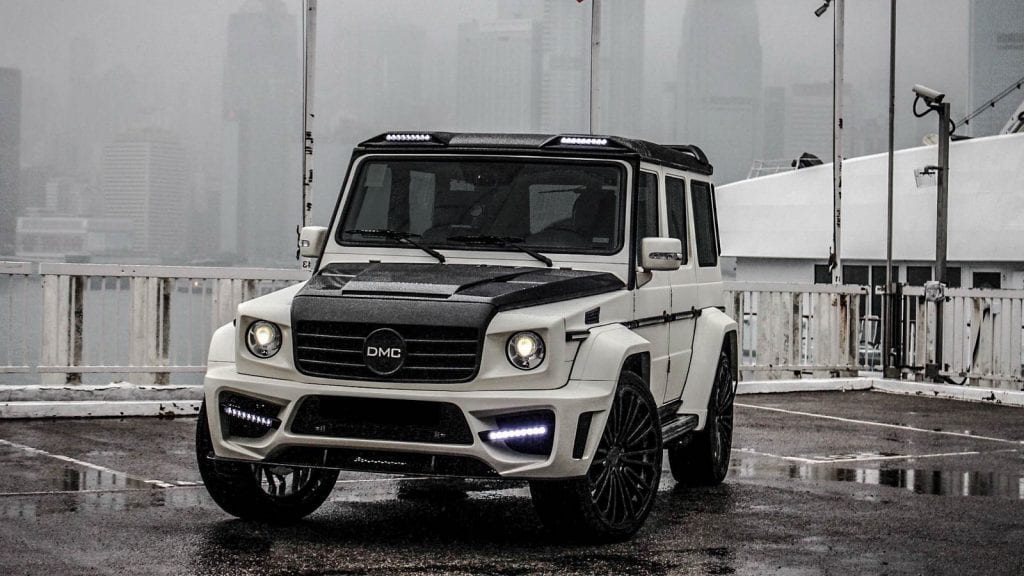 Shown off late last year with a gloomy backdrop, DMC has literally made one heck of a beastly G-Class. Titled Zeus, flared out wheel arches, massive front and rear bumpers make for one big statement. Carbon fibre has been used extensively used to reduce overall weight. Maybe. All the additions add 3.5 cm at the front and 5 cm at the rear.
Geneva played host to the DMC Zeus, this time in full black and carbon fibre. Now when I say full black everything down to the rear tail lights are blacked out, only the roof mounted LED's and adaptive xenons are left untouched, except for the carbon fibre obviously. The look wouldn't be complete without matching black rims on each corner, each of which is 24-inches and covered in Pirelli Scorpion P-Zero rubber.
If clear coat carbon fibre is not your thing, DMC can also add a lick of paint to it. Not sure why would want to do it, however, it is an option.
But wait there's more, with it's aggressive new look, it's got the engine to match. A 5.5-litre V8 motor is still mounted underneath the bonnet but now it churns out a whopping 867 horsepower! That's more than a Ferrari 488 GTB!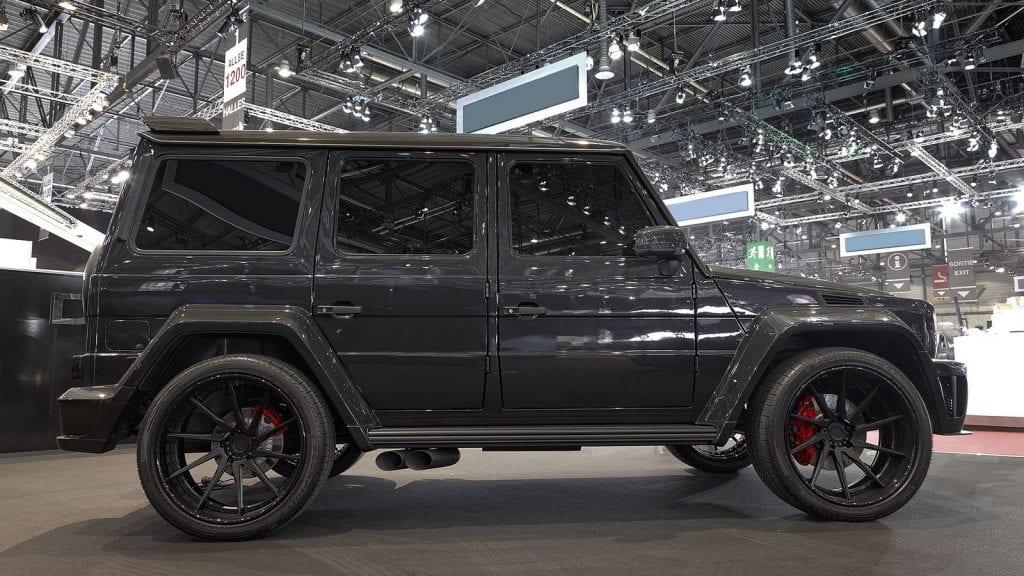 Don't expect this G-Wagen to come cheaply, with all that carbon fibre and massive amounts of power this will be worth every penny. According to DMC's website, this is a limited production and it's unknown how many they'll produce. Don't be surprised if the number is less than 10.
You'd be surprised to find out that this beast actually has some stiff competition. In the guise of rival tuner Mansory. Their Sahara Edition G63 sports a camouflaged paint scheme with four fog lights mounted on top and a slimmer body. They to have tuned the standard V8 engine to pump out and extra 292 horsepower, bringing the total up to 828 horsepower. 39 horsepower less doesn't seem like much does it?
For those that may have missed it, we sure did. Around the same time, it was unveiled, one blacked out DMC Zeus was spotted outside Dubai Mall. No number plates or Salik tag is visible meaning it was there for a quick demonstration in private to potential customers.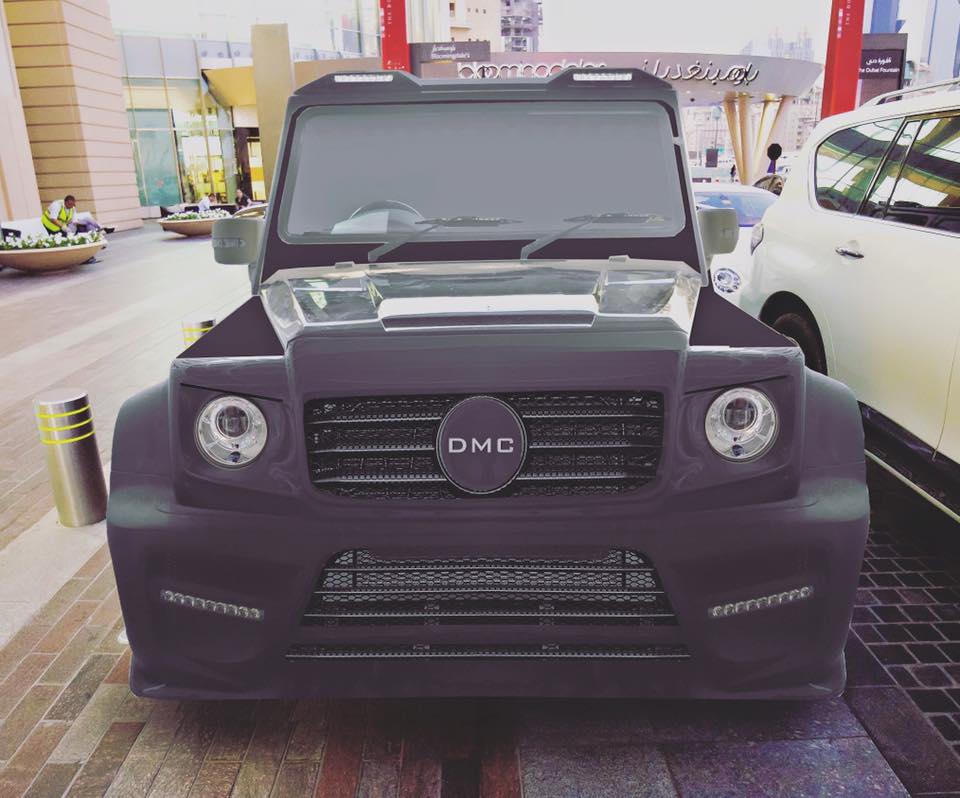 Interested in owning a legendary G63? Find new Mercedes-Benz G63 and used Mercedes-Benz G63 for sale in Dubai, Sharjah and Abu Dhabi.
Not gonna lie, it looks incredible in black, however, the aggression seems far more noticeable in white.