Put on your party hats and fill the balloons because BMW celebrated exactly 100 years yesterday since it's formation. To celebrate, they've revealed what the future could look like today!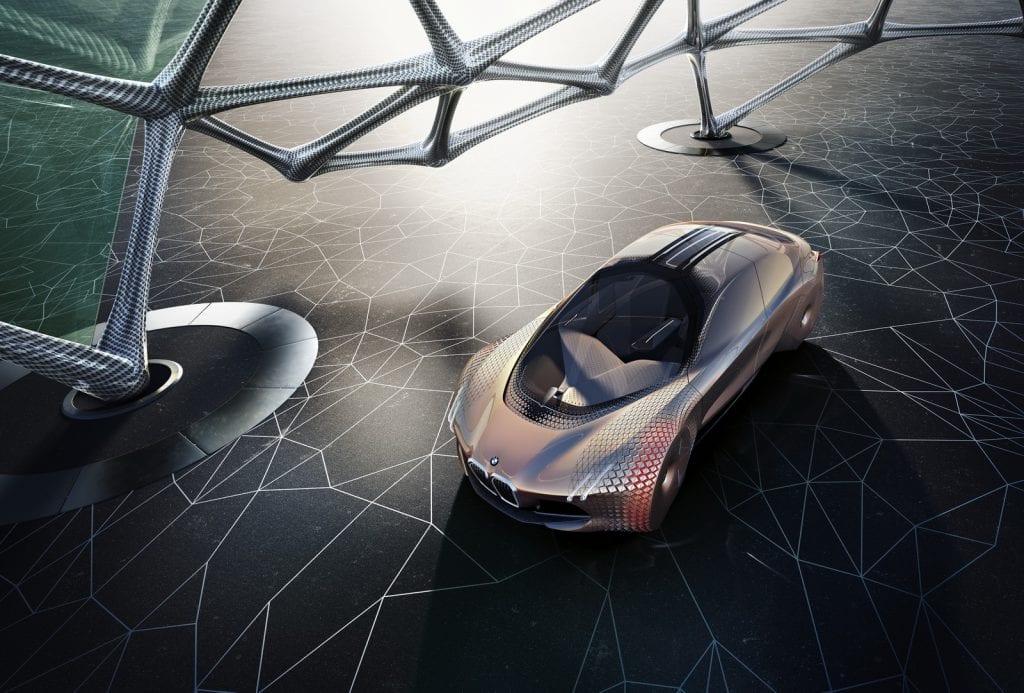 Rolling its own way on stage in Munich, the Vision 100 concept made it's first live appearance. With luscious geometrical patterns, hidden wheels, huge double kidney grille, slim LED headlights and more, this is part of an ongoing study of BMW's future.
Two supported driving modes are featured, Boost or Ease. Boost mode allows for a more immersive drive, the steering wheel pops forward, whilst optimal driving line, steering point and speed is projected onto the windscreen, much like in a video game. Ease mode is for those who want to kick back and let the vehicle do all the driving. Steering column and dashboard both retract whilst headrests move over, seats and door trims come together to form one unit.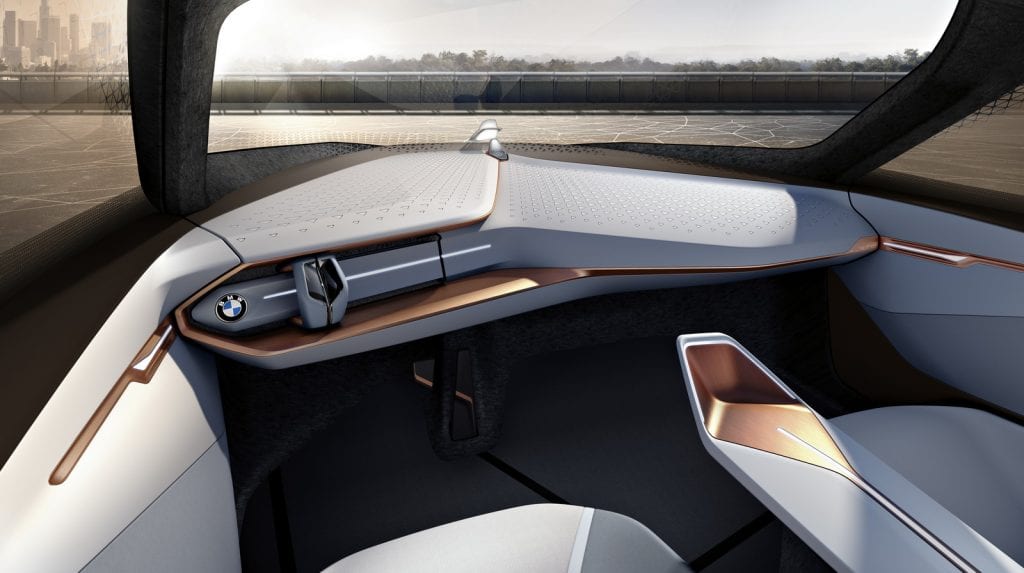 As you may have noticed the interior is super minimalistic, no screens, no inputs, no nothing. Just four seats and retractable equipment. How do you tell how fast you're going? Boost mode is not the only time where speed and whatnot are displayed on the windscreen as it acts as a hub for everything.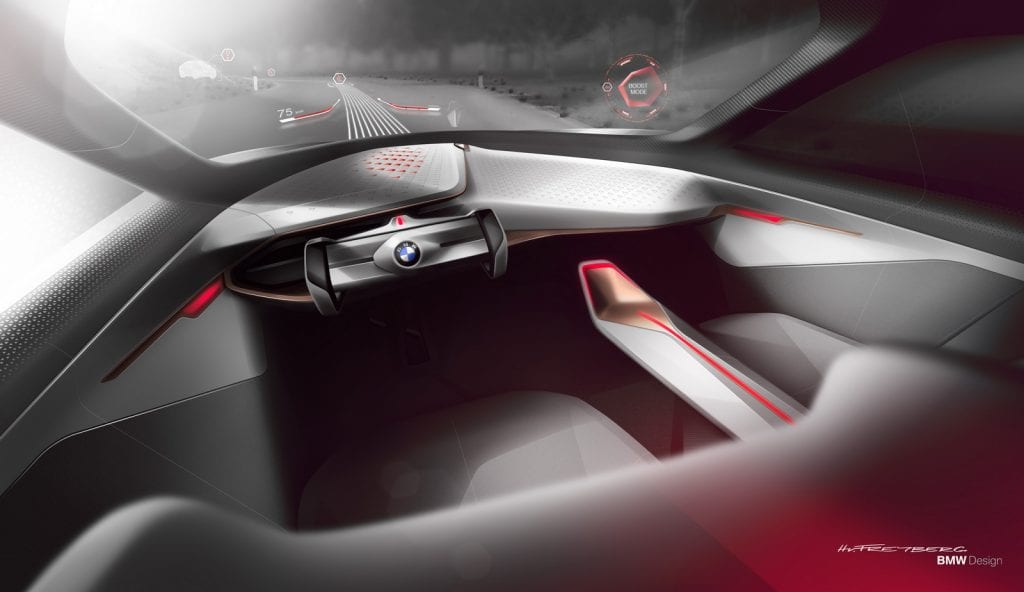 Constructed not from steel, which makes up most vehicle structures in this generation, but rather a mix of carbon and plastic. This compound stretches over non-conventional tyres and is used for steering. Wait, what? I too am completely baffled, below are a few videos showing just how incredible this car is.
It's unknown what could power this impressive creation. Seeing as it's the future, a hybrid or hydrogen power unit seems to be the right choice, coupled with an automatic transmission sending power to all four wheels.
Try not to get too excited as in the end of the day, it is only a mock-up of what's to potentially come in the near future. 10 or 20 years down the line, we may see similar vehicles hit the streets or many other BMW's featuring almost identical styling cues.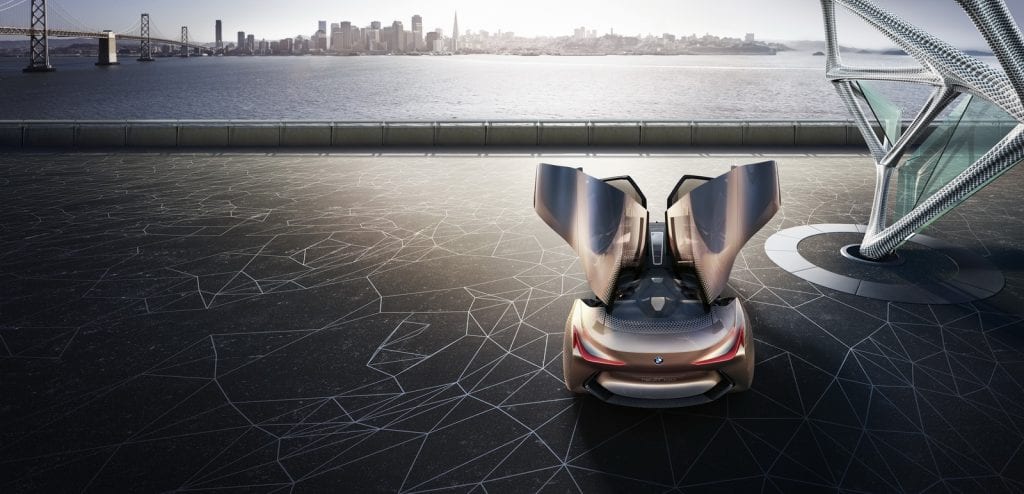 BMW Vision 100 concept is to tour the world (not via the road) stopping in key destinations such as China, the US and finally the UK. At their last stop, Rolls Royce and Mini will join alongside with their future concepts.
Out of all the concepts and homage vehicles, the German manufacturer has showcased, I personally love the BMW 328 hommage car.
Looking for a modern or slightly older BMW? Find new BMW and used BMW for sale in Dubai, Sharjah and Abu Dhabi.
Congratulations BMW here's to another successful 100 years.