Under the guidance of the UAE authorities, all residents are requested to use online or smart services to complete necessary transactions and updates.
But what about car registration? Can you do it online without the need to visit a Roads and Transport Authority (RTA) Customer Happiness centre, Tasjeel or Shamil?
Yes, you can, and as of the 28th of May 2020, you do not need to have your vehicle tested to register or re-register a vehicle in Dubai.
As this is all done online, there is an option to attach a vehicle inspection report. YOU DO NOT NEED TO HAVE YOUR CAR TESTED to re-register. Both the application and the website will allow you to continue without needing this document.
We can't confirm how long this will last and when testing papers will be required to re-register your vehicle. We were once informed the 22nd of June. When asked again on a different day, we were told, there is no confirmed end date.
Here's what documents you'll need;
Current registration card
Vehicle plate number
Active credit or debit card
Note you can only pay by card online; there is no option for cash on delivery.
The total RTA cost is;
AED 350 for renewal of light vehicle
AED 10 for the sticker
AED 20 for knowledge/innovation fee
The total cost is AED 380 from the RTA alone. Insurance rates vary from vehicle to vehicle.
We registered two cars in total. Both insurance quotes were AED 714. In total, we spent AED 1,094 per vehicle (AED 2,188 for both).
If we were to have the vehicle tested, the total cost would have been AED 1,246, thus saving you AED 150.
Before we get started, you'll need valid insurance before proceeding. Visit Yallacompare for the best rates and compare all insurance plans today.
Once you've paid the insurance, the insurance company will automatically update the RTA stating you have valid insurance. There is no need to keep the document handy, but its best to keep it safe somewhere just in case.
Now, let's get started with our guide on how to renew your car registration online.
Note that all images have been altered for privacy reasons.
How to renew your car registration online
To re-register your car registration online, you can follow this link to start the process.
Step 1: Enter in your car details;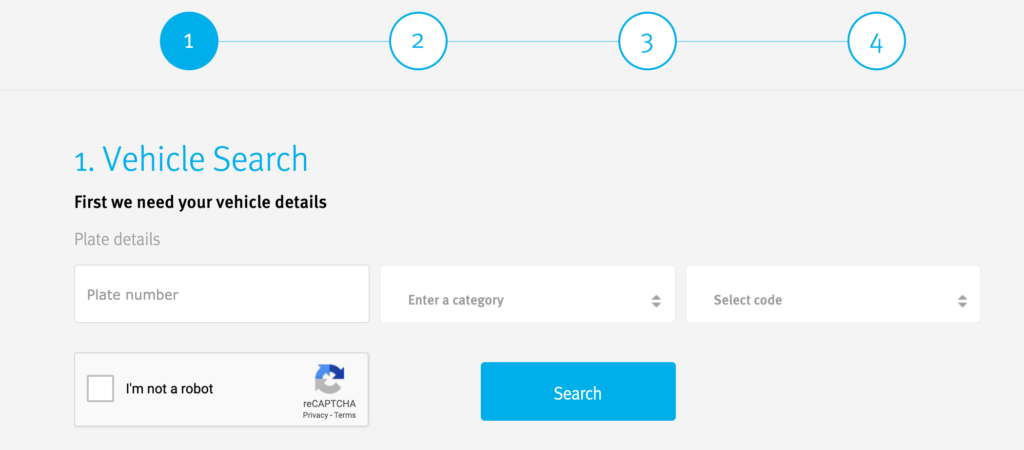 Plate number – Between 1 and 5 digits
Category
Code – Alphabetical code before the numbers
Once done, tell the system you are not a robot and hit search.
Step 2: Your vehicle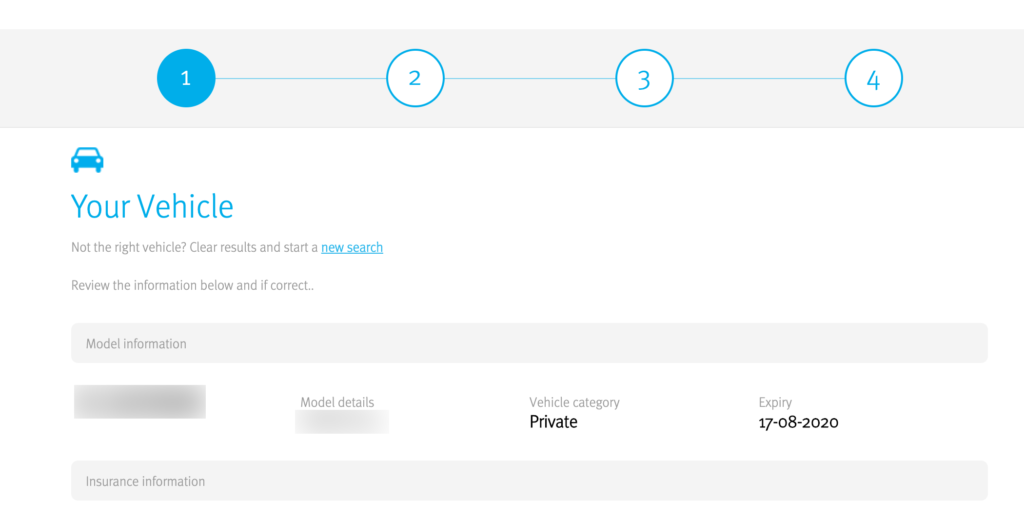 This screen will show you the vehicle details of the car you wish to renew online. Displayed will be the plate number, model details (make and model), vehicle category and expiration date.
With valid insurance, underneath insurance information, you'll find fee summary. This will give you a breakdown of how much the process will cost.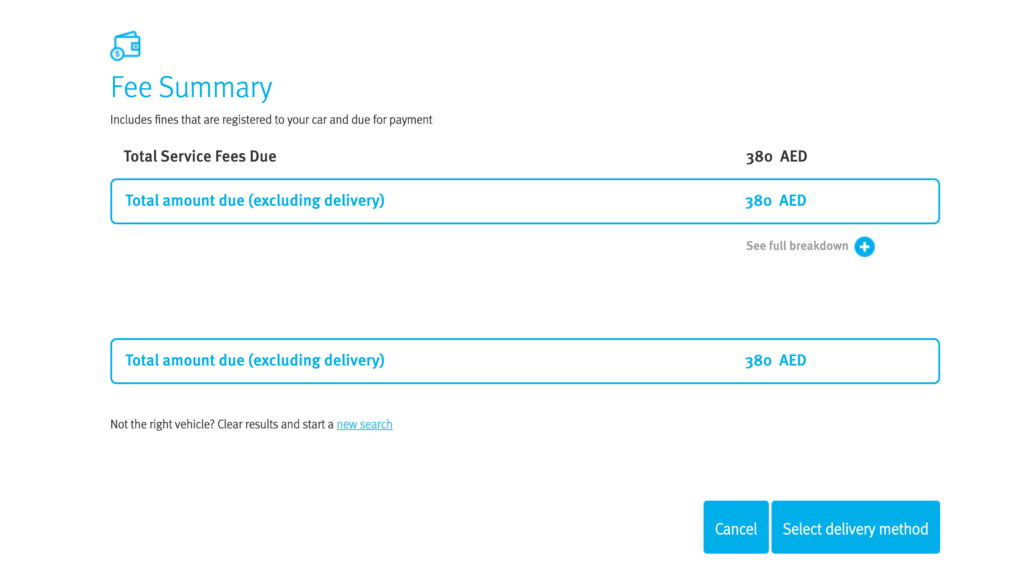 Clicking on "see full breakdown" will tell you what everything costs.
You can only renew a vehicle if it is expiring in three months or less.
If you do not have valid insurance, it will display the following message, and you will not be able to continue the re-registration process.

Step 3: Delivery
Due to the Coronavirus outbreak, there is only one delivery method; eDoucment which is automatically selected.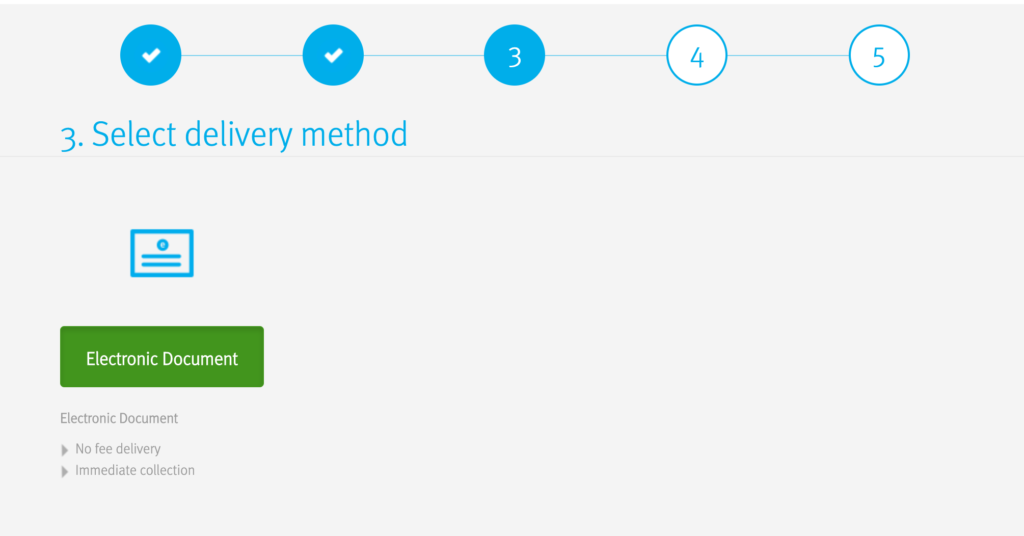 Scroll down and enter your mobile number and email address. Phone number and P.O.Box number is not required.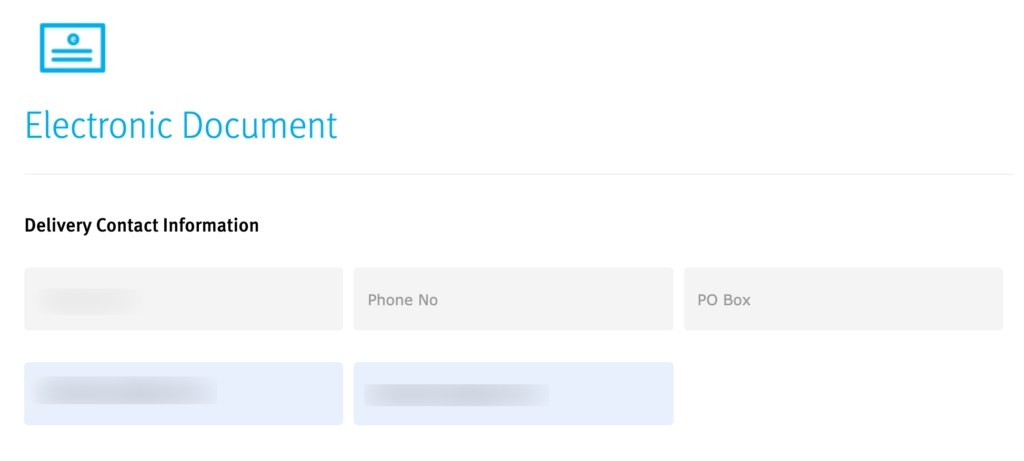 Step 4: Confirm
Before payment, the website will first confirm the delivery method.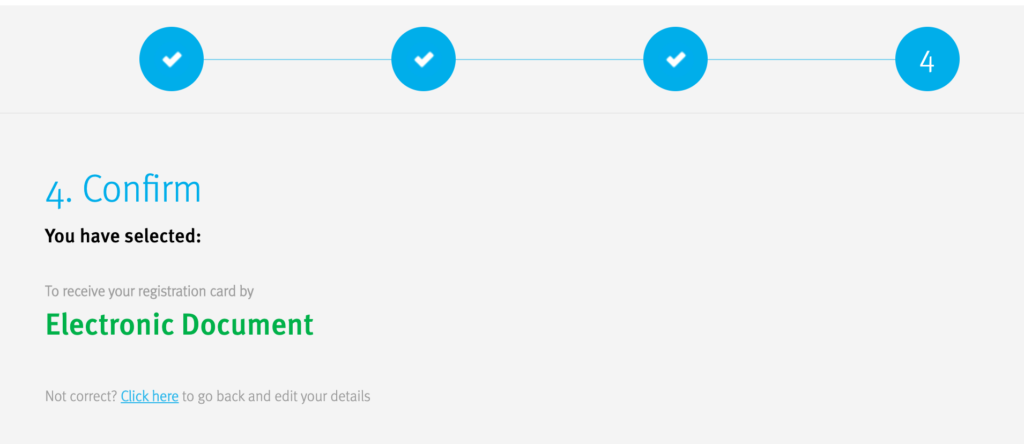 This page will once again show you the total cost to re-register your vehicle and method of payment.

Hit pay and you're almost there!
Once paid via online methods (cash or cheque is not accepted) you'll be redirected back to the RTA's website where a payment receipt will be displayed.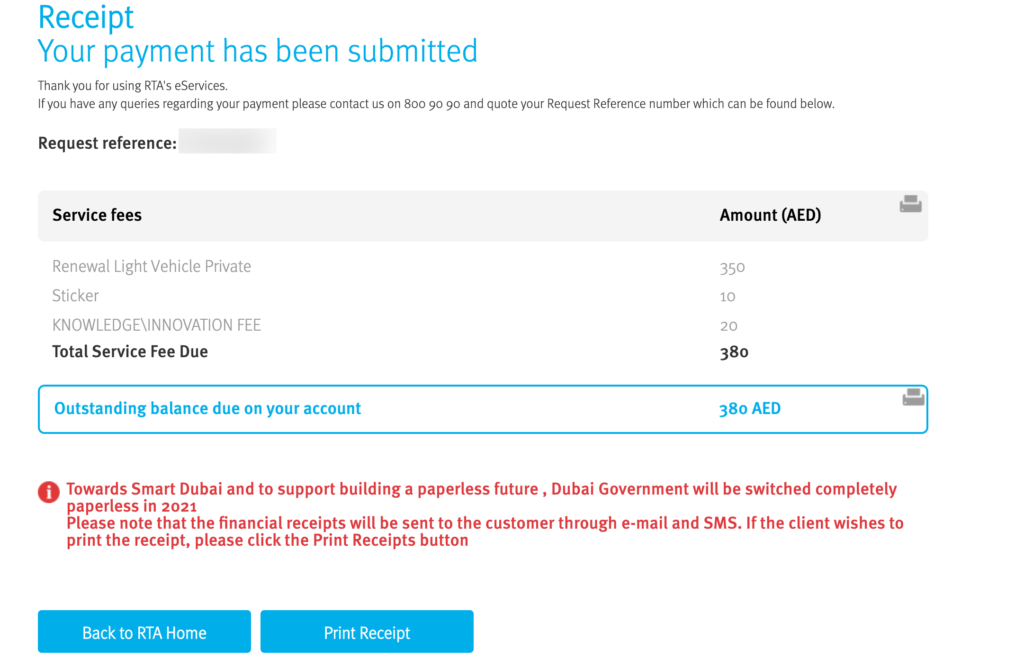 You'll receive a confirmation letter via the email that is registered to your traffic file. An SMS will also be sent confirming your vehicle has been re-registered.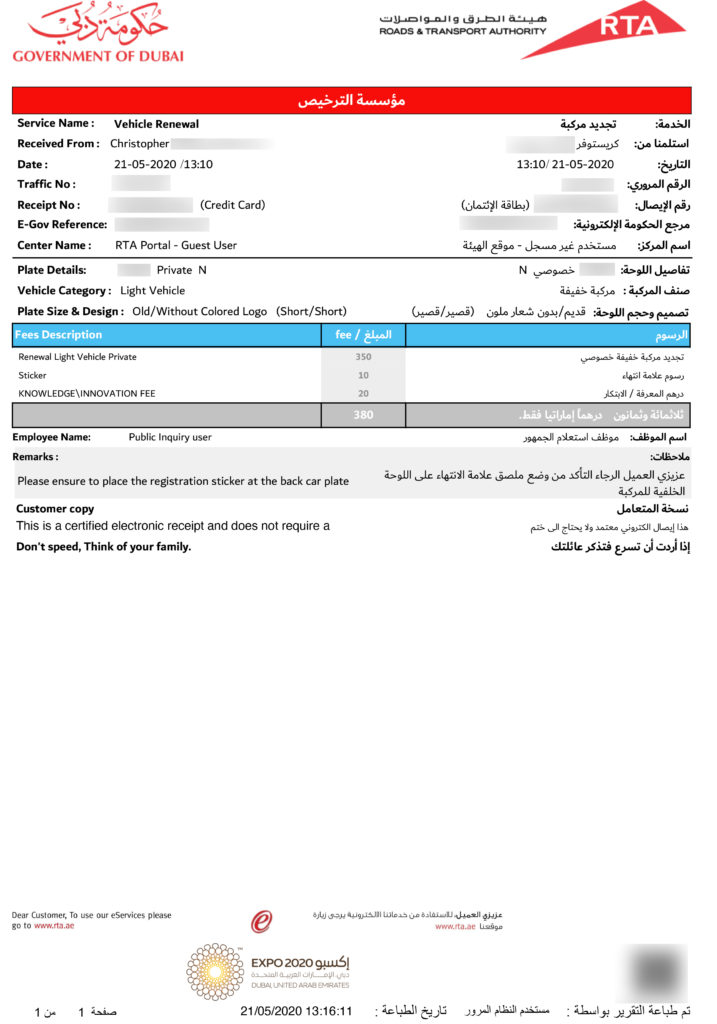 How to renew your car registration via the app
You can use either the RTA Dubai app or Dubai Drive app. Registering or signing in is not required, but is preferred as it will make it easier to get the vehicle details.
This guide will use the non- registered way.
On the Dubai Drive app, there is an option to scan your vehicle registration card. All you need to to do is scan the barcode at the bottom of your registration card. Once scanned, it will ask you for your birth year. Enter the information and hit enter.
If scanning, you'll see all the vehicles registered in your name,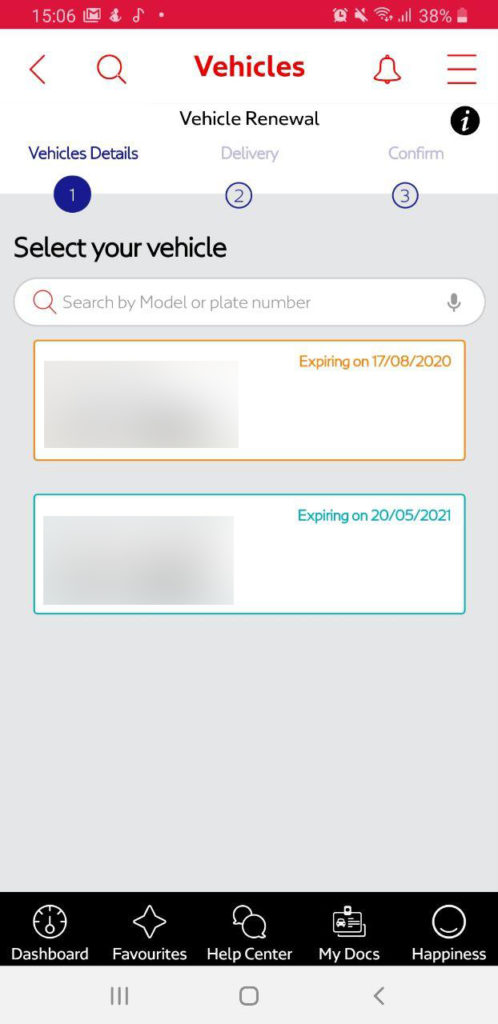 You can also manually fill in your details or log into the application.
Step 1: Vehicle information
If scanning the card, click the vehicle you want to renew. If entering plate details, you'll automatically be taken to the next screen.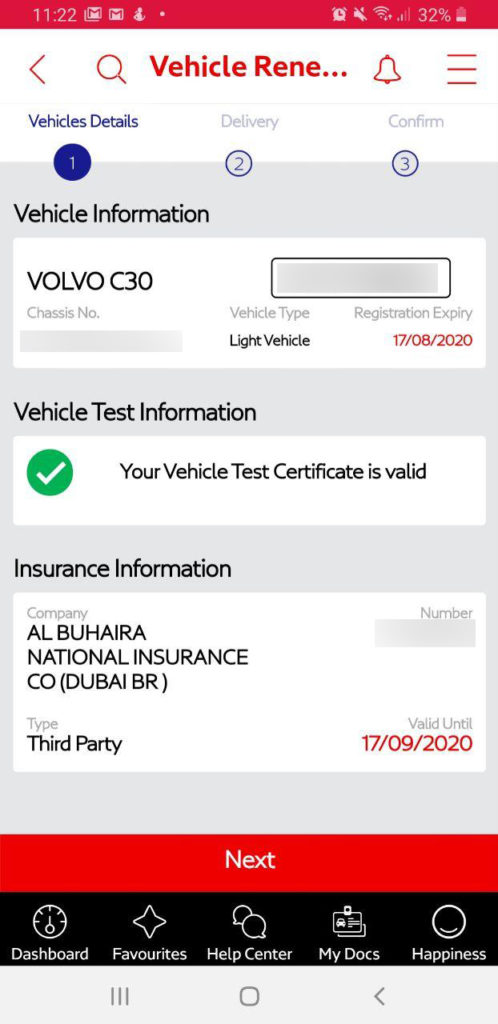 The app will tell you the Vehicle Test Certificate is valid and your insurance policy.
Hit next to continue to the next step.
Hitting next without valid insurance will generate an error. When registering a vehicle in the UAE, the insurance policy must have X amount. If your insurance is not valid, you'll see this;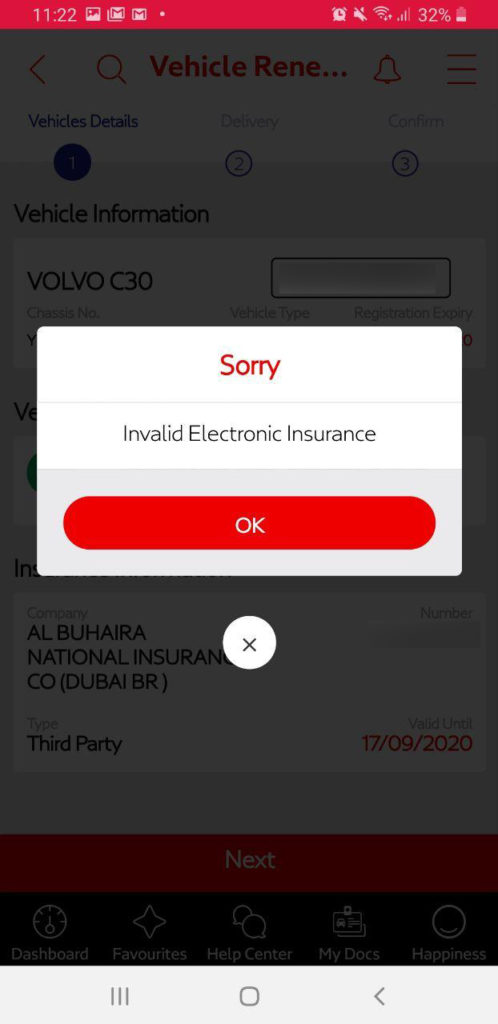 Step 2: Delivery
As of writing and due to the Coronavirus situation, you can only select eDocument which is automatically selected.
You will need to add in a valid UAE mobile number starting with 05 and a valid email address.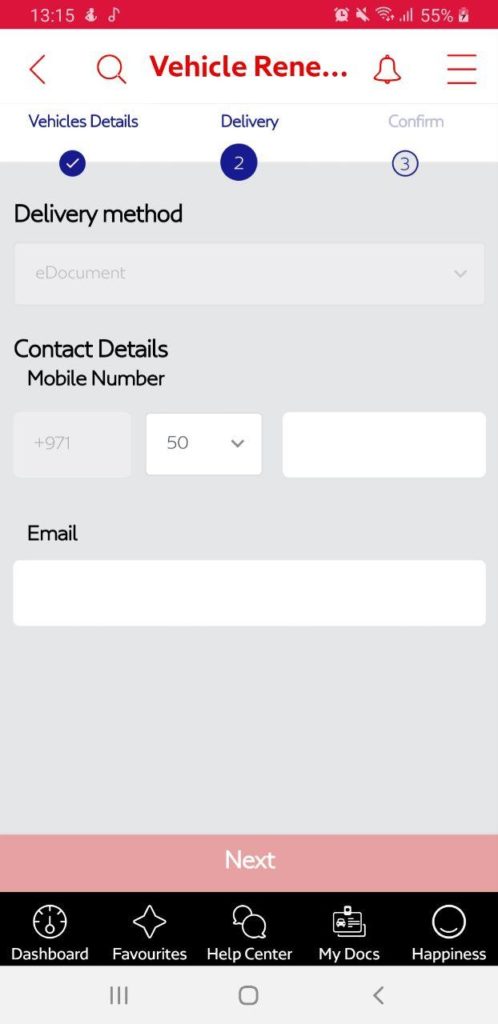 Once entered, hit next.
Step 3: Pay
The RTA Dubai Drive apps offers you two ways to pay for your registration; by credit/debit card or DubaiNow Account.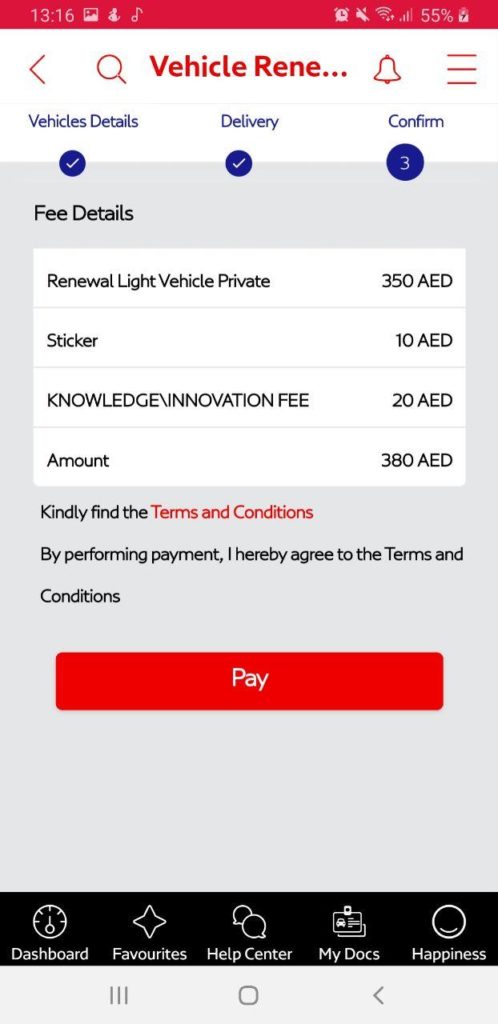 Hit pay, and you'll have the option of choosing between the two payment methods mentioned above.
Once you've paid, you'll receive an email and SMS confirming payment has been received. In the email, you will receive a receipt similar to that of the one when paying online.
After that, your vehicle has been renewed and is road legal. Enjoy the drive.
Where is my car registration card?
As you've renewed online or via the app, you don't receive a physical card. Instead, you'll receive an electronic version of your vehicle registration. To find it, you can either log in to the application and look under my docs to find vehicles registered in your name.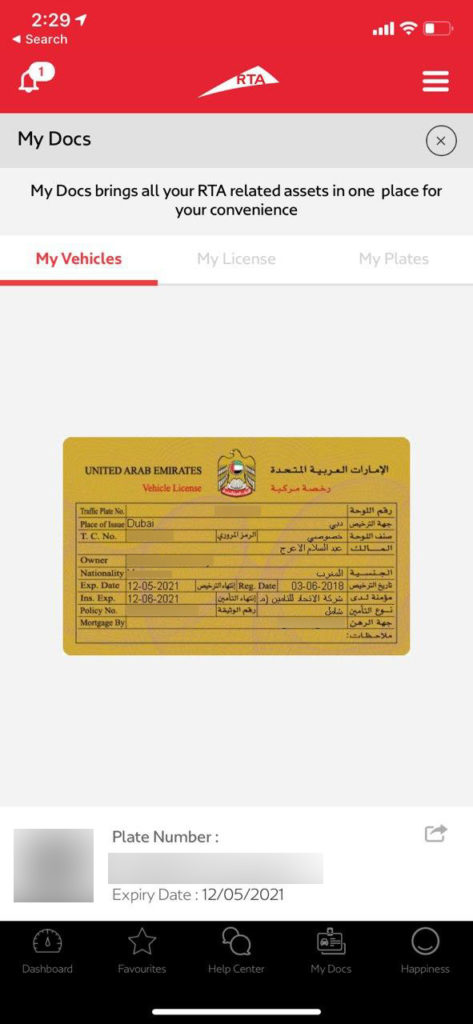 Alternatively, once you re-register online, you'll receive an email and an SMS with a link to your registration card which looks like this.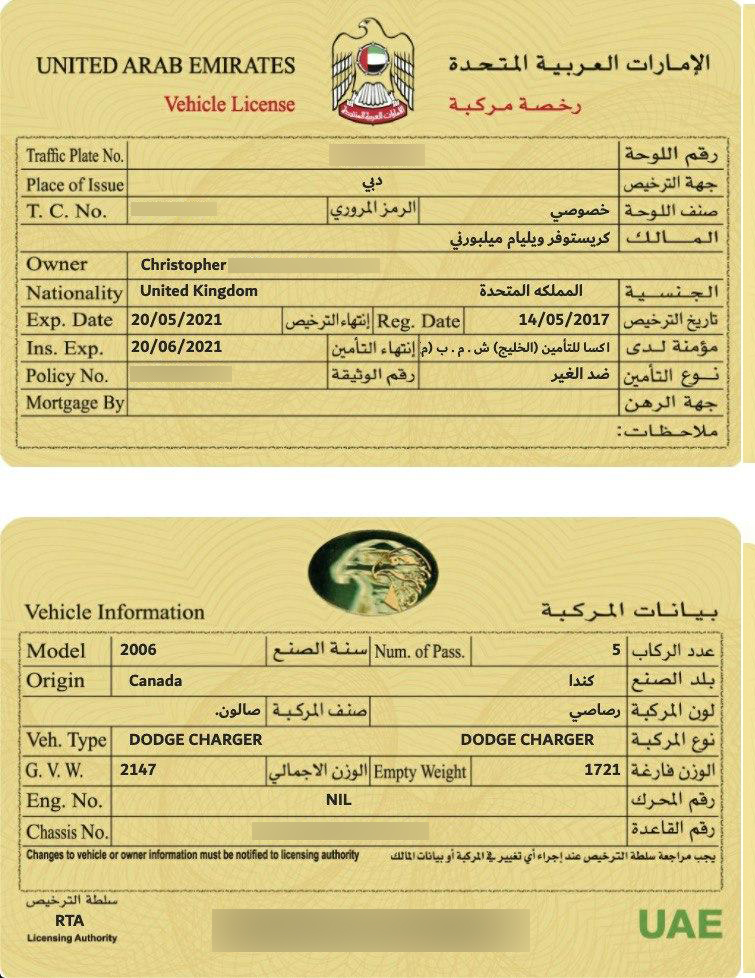 Can I get a physical version of my car registration card?
During the current global situation, the RTA is not offering physical cards for registration cards. It is not known when they will be re-issuing them.
If I don't have a physical card, will the Police accept the digital version?
Yes, as this a document from the UAE Authority, the Dubai Police and Police in other Emirates will allow the document.
Once the restrictions have been lifted, do I have to get my car tested?
As of writing, this is not yet known. We were once told that you would have to get the vehicle tested after the restrictions have been lifted. But after reaching out the RTA via social media and the hotline, this was false information.
It seems highly unlikely that the RTA will request everyone who has renewed their vehicle online to test it. It would be absolute chaos.
And that's our guide. Have you got any more useful information that might be helpful for fellow motorist? Write it down in the comment section below.
Find your next car with Dubicars. Choose from over 16,000 new and used cars for sale in Dubai, Sharjah, Abu Dhabi and Ajman.