After officially unveiling the all-new 2017 Nissan GT-R in New York earlier this year, and as we all know how quick and agile it already is, Nissan has taken to a new project to stay in touch with the current generation that has a similar weight to agility ratio although to a smaller scale.
That's right; Nissan has teamed up with Tornado XBlades Racing to create what essentially is a mini flying GT-R. Powered by four 2000KV electric motors driven by a 1400mah lithium-polymer battery unit, 0-100 km/h is achievable in just 1.3 seconds! Remember though it weighs less than a kilo.
As always, powering the GT-R twin turbocharged V6 3.8-litre petrol motor powering all four wheels attaining a 0-100 km/h time of 2.8 seconds.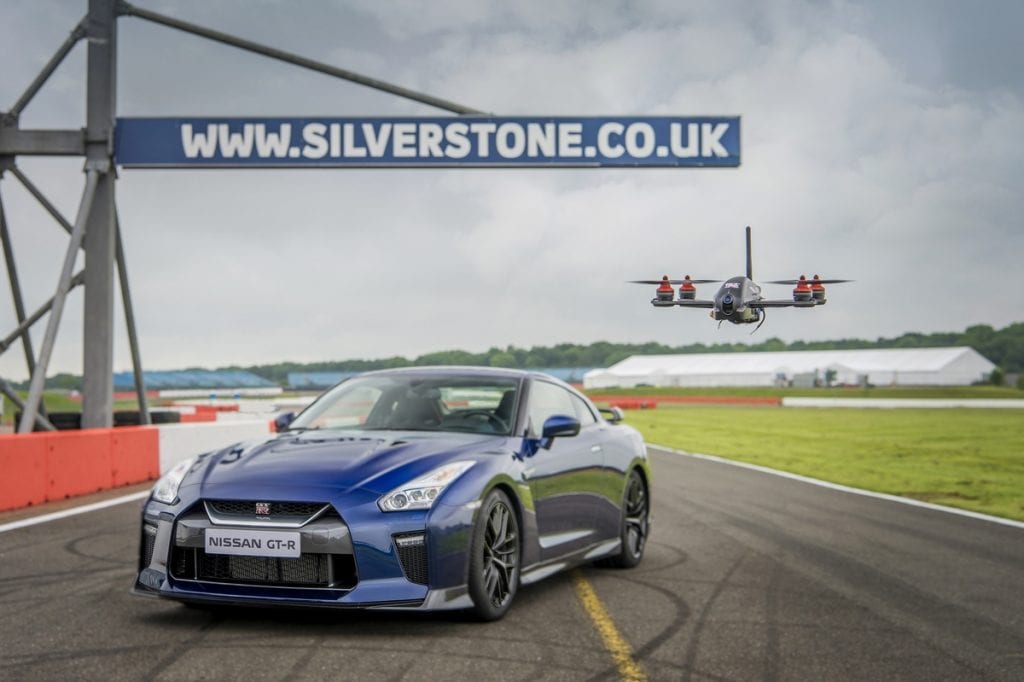 What about top speed of the two? 2017 Nissan GT-R models can hit 315 km/h whereas the drone's max speed is only 185 km/h. So the GT-R is the clear winner, right? Woah, hold one a second as aerial gadget has a turning circle of 30 cm compared to the 12.2 meters of the GT-R.
Nissan decided to send both car and drone down to Silverstone in the United Kingdom and set out a 1.93-kilometre track to find out which one is quicker.
Obviously, the car is available from the third quarter of the year, but what about the GT-R drone. Unfortunately, it's unknown if the Japanese manufacturer will produce or sell any more units.
Looking for your very own Nissan to outrun one of those pesky drones? Why not buy yourself a new Nissan GT-R or used Nissan GT-R for sale in Dubai, Sharjah and Abu Dhabi.