| | |
| --- | --- |
| Starting price: |  Approx. 251,211 AED ($68,395) |
| Engine volume: |  5.0 Litre |
| Cylinders: |  8 Cylinders |
| Torque: |  Unknown |
| Horsepower: |  670 to 727 Hp |
| 0 to 100 km/h: |  Less than 3.5 Seconds |
| Maximum speed: |  250+ km/h |
The Dodge Challenger Hellcat is one seriously powerful coupe with 707 horsepower and a 0-100 km/h time of fewer than 3.5 seconds and it looked for some time no manufacturer would dare take on the self-proclaimed "World's most powerful muscle car". That was until Ford decided enough is enough it's time for a duel, thus the Ford Mustang GT King model was created.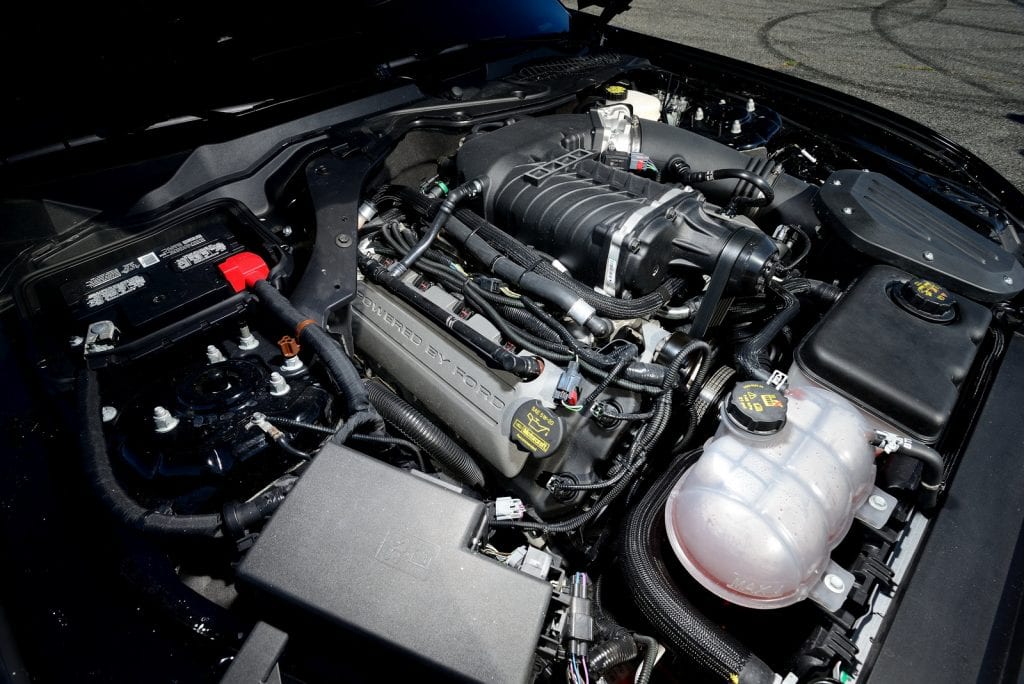 Ford Mustang King Edition's produce an enormous 727 horsepower (20 more than the Hellcat), How does the engine create so much horsepower, though? First off, Petty's Garage adds a supercharger to bump the horsepower all the way to 670 horsepower. Engine recalibration, cold air-intake and MagnaFlow Exhaust system also contributes to the gain. So where does the 727 number come from? An optional extra is to have the car fitted with a level-2 supercharger for that extra kick.
Petty Garage are the ones behind this impressive build and not only do they tune the engine, they rework the body for a unique design. For example, the rear end has been reworked and fitted with a new diffuser and spoiler to keep the car planted to the ground.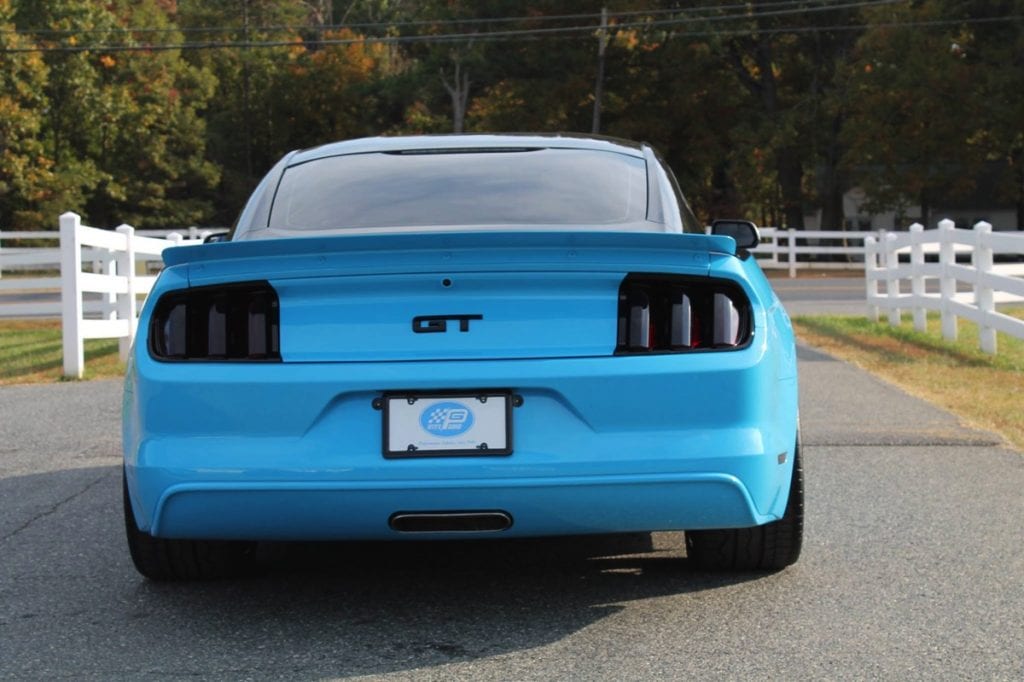 Other optional extras include: larger brakes, coil-over springs, wheel bushings, custom designed leather interior and custom 20-inch matte black rims with Continental performance rubber. A special tribute coat of paint can be applied: Red, White and Petty Blue covered in crushed and tumbled glass in a clear coat. (we are not sure what that is either, but it looks stunning)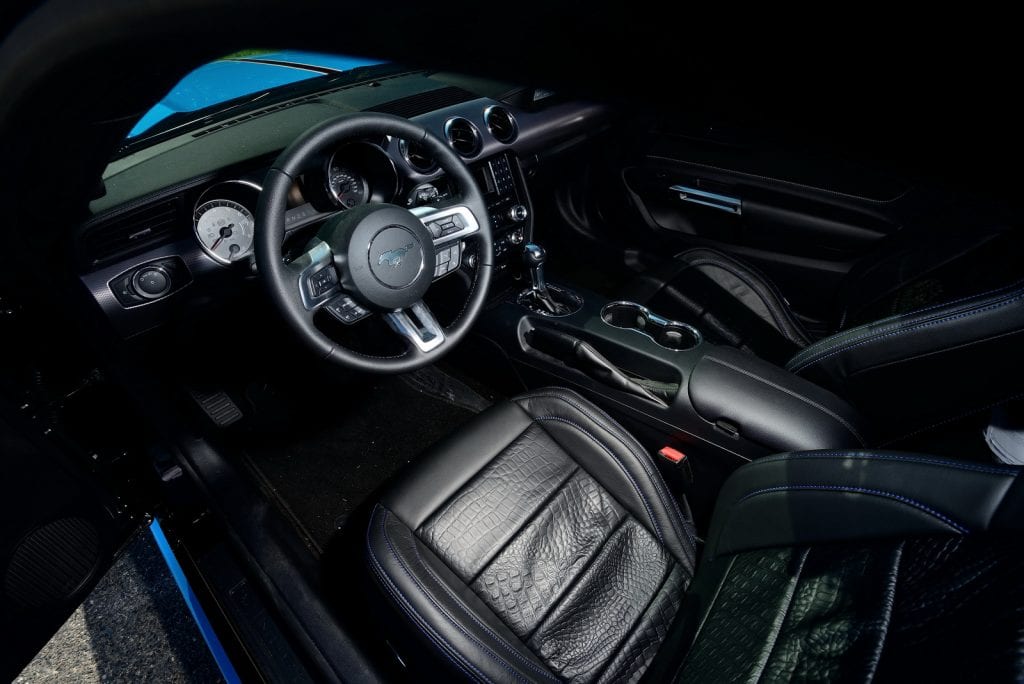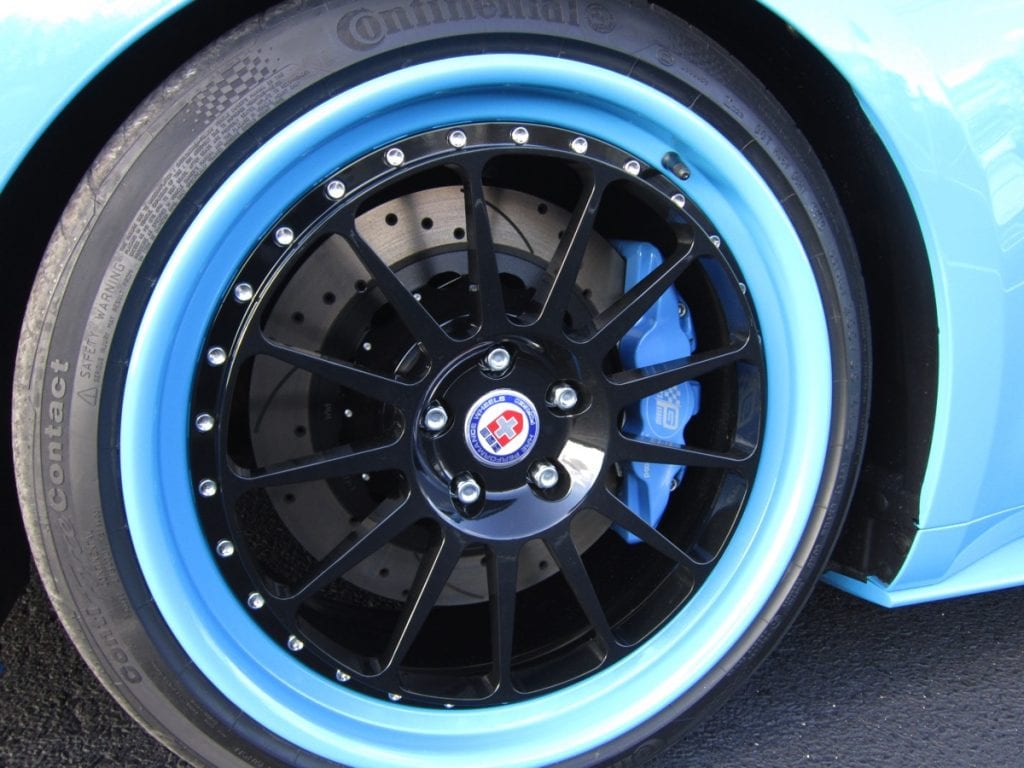 There is clearly one competitor for this beast to pony up against and that's the previously mentioned Dodge Challenger Hellcat.
| | | |
| --- | --- | --- |
| Cars | Ford Mustang GT King Edition | Dodge Challenger Hellcat |
| Engine volume: |  5.0 litre/V8 |  6.2 litre/V8 |
| Horsepower: |  670 to 727 hp |  707 hp |
| Torque: |  Unknown |  880 Nm |
| Maximum speed: |  324 km/h |  320 km/h |
| 0 to 100 km/h: |  Less than 3.5 seconds |  Less than 3.5 seconds |
| Starting price |  251,211 AED |  300,000 AED |
This is to be an extremely limited production of just 300 units spanning across three different variations. 243 are to be King models, 43 are King Premier models and just 14 are King Premier Convertible models.
Who is the King though? The King is none other than Richard Petty one of NASCAR's biggest stars of yesteryear and a name synonymous in the American Racing scene.
Unveiling is set to take place at SEMA in Las Vegas which starts on the 3rd of November and runs until the 6th of the month.
Dodge does have a slight advantage when it comes to monstrous modern day muscle, as they have a four door version of the Hellcat. Come on Chevy, you must have some input at some stage!
It's unconfirmed if any Ford Mustang GT King model's will be available in any other country except for the United States. If that's the case, there's no doubt some will appear on our shores as imports. For now you'll have to get yourself a standard Ford Mustang GT, check out all new Ford Mustang and used Ford Mustang listings in Dubai, Sharjah and Abu Dhabi.