Yes, you read the title correctly, this family SUV pumps out an astonishing amount horsepower and looks rather subtle doing it. No wacky body enhancements here, just a matte grey lick of paint, M-stripes and 23-inch rims attached on each corner.
740 horsepower is a huge number that surpasses the Lamborghini Aventador, Ferrari F12 and Aston Martin Vanquish and it can fit more than two people comfortably unlike the other three.
G-Power is the masterminds behind the creation, and they just felt that the 567 bhp that standard X5 M models produce just wasn't enough. By upgrading the engine software to G-Power's Bi-Tronik 2 V2 and equipping the vehicle with a bespoke titanium exhaust system and larger turbochargers, 173 additional horsepower is pumped through the Bimmers heart.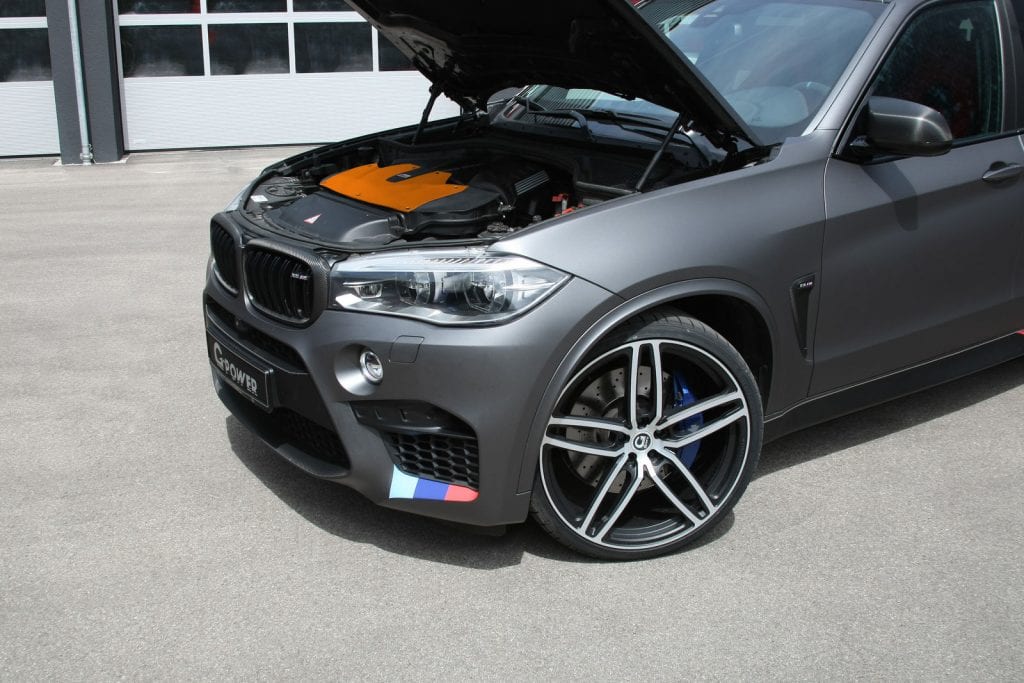 That's not all, to cope with the additional force exerting itself through the tailpipes, G-Power fitted the already high-performance SUV with their unique GX6M-RS Coilover suspension system. With all the additional power and enhancements, putting your foot to the floor results in a top speed of over 300 km/h and a 0-100 km/h of less than the 3.8 seconds standard X5 M models. Attach regular X5 35i badges and you'll have the perfect sleeper car.
If 740 is too much for you to handle, G-Power also offers outputs or 641 and 689 horsepower respectively. Price for any of the upgrades in on request and kits are readily available right now, are you?
Looking for a BMW X5 M to crank all the way up to 11? Here are some new BMW X5 M and used BMW X5 M for sale in Dubai and Sharjah.