Hypercars just can't get any better right? With their ridiculously quick sprints, ludicrous top speeds that can only be achieved on Germany's Autobahn and let's not forget their flamboyant stylings. Most of the time elegant and sharp then there are some looking like the design team has gone a bit nuts (which is not a bad thing by the way) and that's where Pagani comes in with their ever so gorgeous Pagani Huyara.
That vehicle came out a while ago right? Yes, it did, however as Lamborghini, Ferrari and Porsche have done in the past and present, Pagani is jumping on the bandwagon of "hardcore" hypercars that are quick enough to make your face melt and have some killer looks.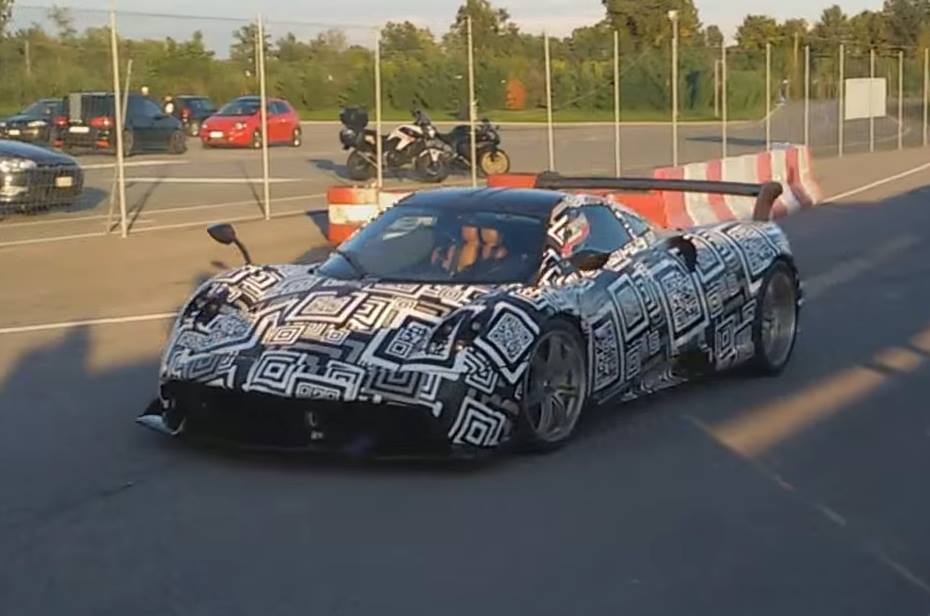 Sure it's made its rounds in various videos and pictures around the internet, but the Italian company have actually shared one picture on Facebook. That's right ONE picture for all of us to drool over, and from this ONE picture, we can see a new massive carbon fibre rear spoiler has been attached and a slightly angrier rear diffuser for improving downforce. Also, in view are new twin-seven spoked rims on each corner.
Luckily as there are budding photographers and videographers that are more than happy to showcase what they caught, we can see what else Pagani has been up to. New side skirts, race ready front splitter and some other race ready components to show that it means serious business on track. Other than those few extra pieces added on, it's all pretty much the same as "standard" versions with water-droplet wing mirrors and carbon fibre encase rear lights.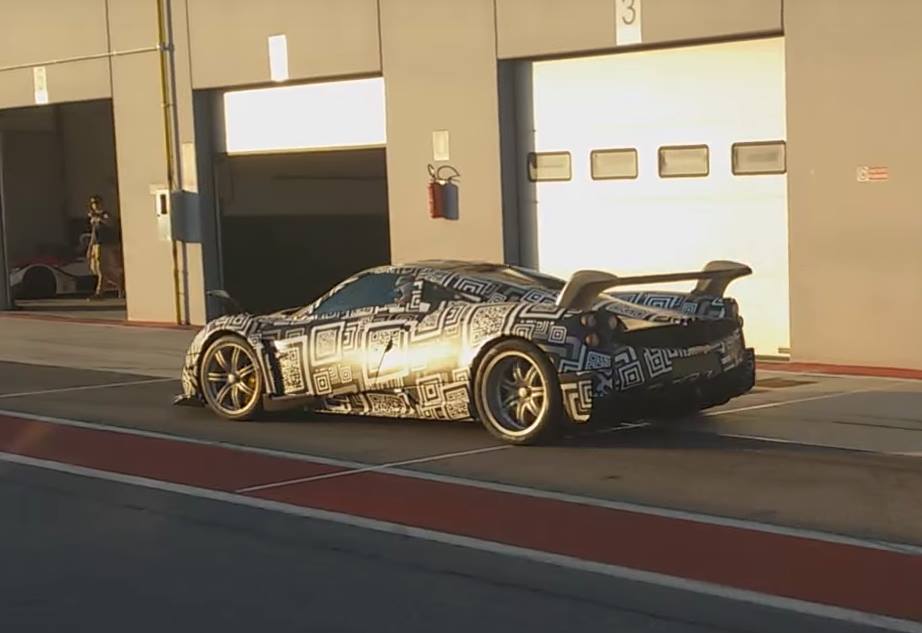 There is something rather strange about the "camouflage" wrap this Huyara sports, there appears to be a few QR codes scattered along the vehicle's side which are proving to be quite difficult to scan. Are Pagani hiding something or are they there for decoration to throw us off.
No official specifications have been revealed as of what the engine is capable of, it's safe to say AMG's 6.0-litre V12 engine will still be present. Standard models pump out 720 horsepower to the rear wheels, can run 0-100 km/h in 3.3 seconds and has a top speed of 370 km/h!. No doubt this hardcore Pagani Huyara will have revised numbers, maybe 800 or more horsepower with a sprint time of sub 3 seconds and a higher top speed. Who knows what's to come.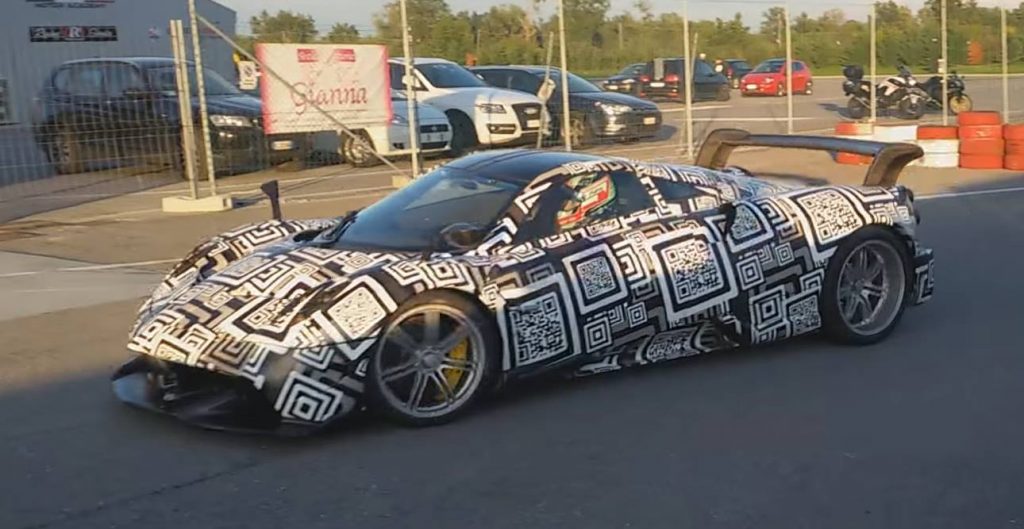 As with the specs, there's no telling what the interior will look like. Seeing current Huyara's look like a space ship its probably gonna look similar with a few creature comforts removed and lighter racing seats bolted in.
Pagani's company founder did briefly mention the "Hardcore" Huyara, at last year's Geneva Motor Show, confirming it was indeed a reality and that it will be restricted to a mere 20 units.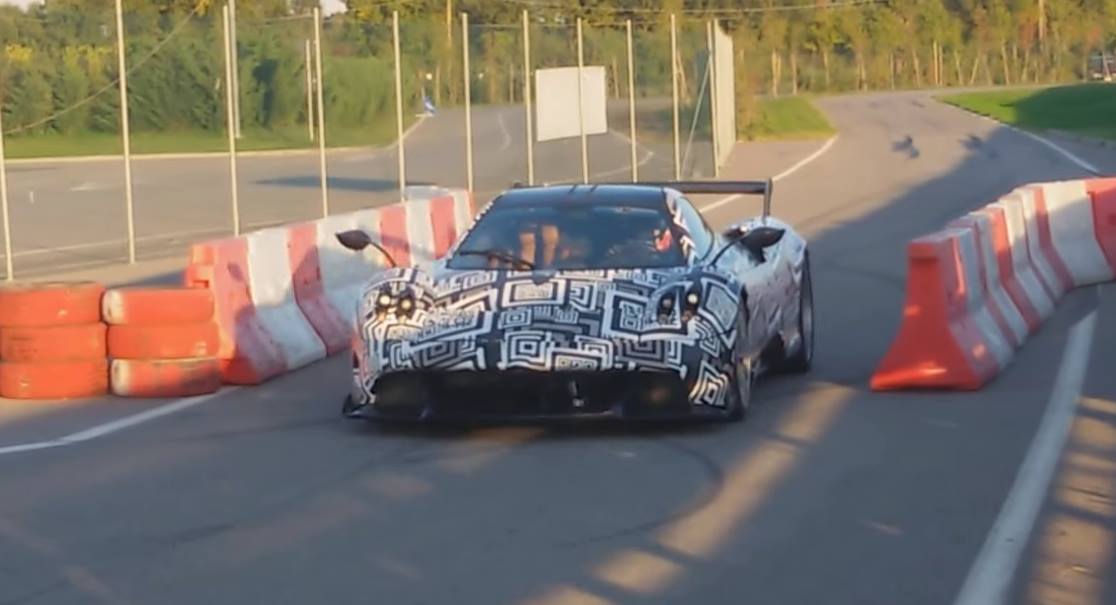 Pagani hasn't officially unveiled the hardcore Huyara, they've just been tantalising us with this one teaser image, and there is no official release date just yet. Meanwhile, you can check out all new Pagani Huyara for sale in Dubai right here on dubicars.com.