| | |
| --- | --- |
| Starting price: | TBA |
| Engine volume: | 6.3 Litre |
| Cylinders: | 12 |
| Torque: | 709 Nm |
| Horsepower: | 769 hp |
| 0 to 100 km/h: | 2.9 seconds |
| Maximum speed: | 340 km/h |
As a new age of turbocharged Ferrari's are racing their ways into our hearts, we wave goodbye to naturally aspirated V8's and the prancing horse has one last hurrah for us to drool over. This is it, the Ferrari F12 TdF. Bearing a few similarities to the Berlinetta, this form has been given the aggressive treatment. Ferrari were very sneaky with it, it popped up in various areas including racetracks around the world, leading the general public to dub it as the Ferrari F12 GTO.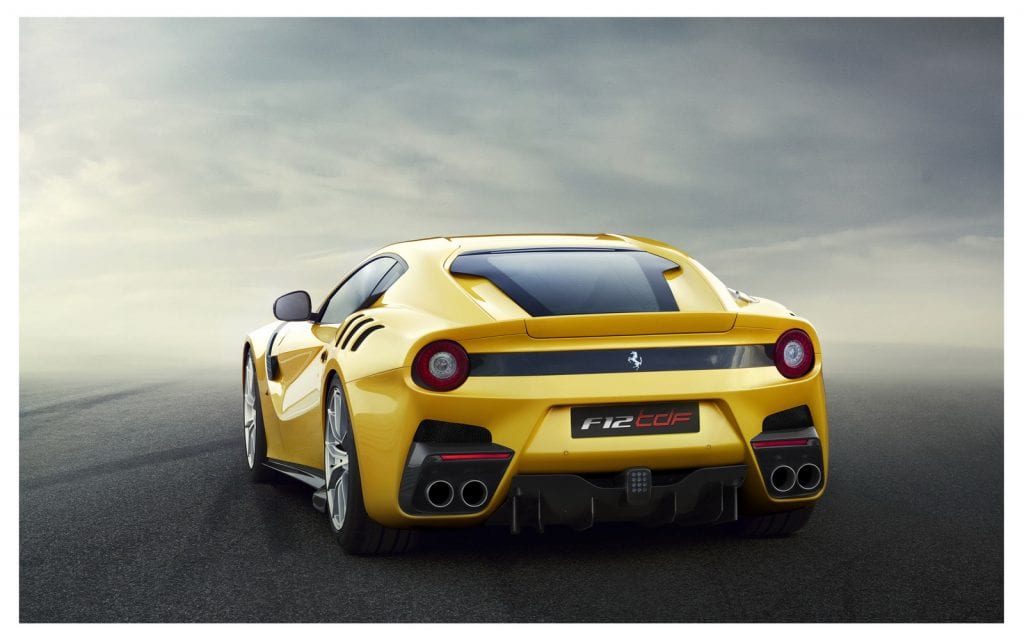 What makes this car look so much more menacing than the standard one? There's the new front bumper, rear wheel arches, rear spoiler and an all new redesigned rear spoiler. Then there is all the gaps in the bodywork.
It retains the 6.3 litre naturally aspirated 12 cylinder petrol engine, tuned now to produce 769 horsepower, an increase of 39 over standard F12's with 709 Nm of torque. 0-100 km/h in 2.9 seconds and a top speed far beyond the 300 km/h mark. It's going to make your jaw drop! Not only has the engine been tweaked, gearshifts are now 30% to 40% quicker too.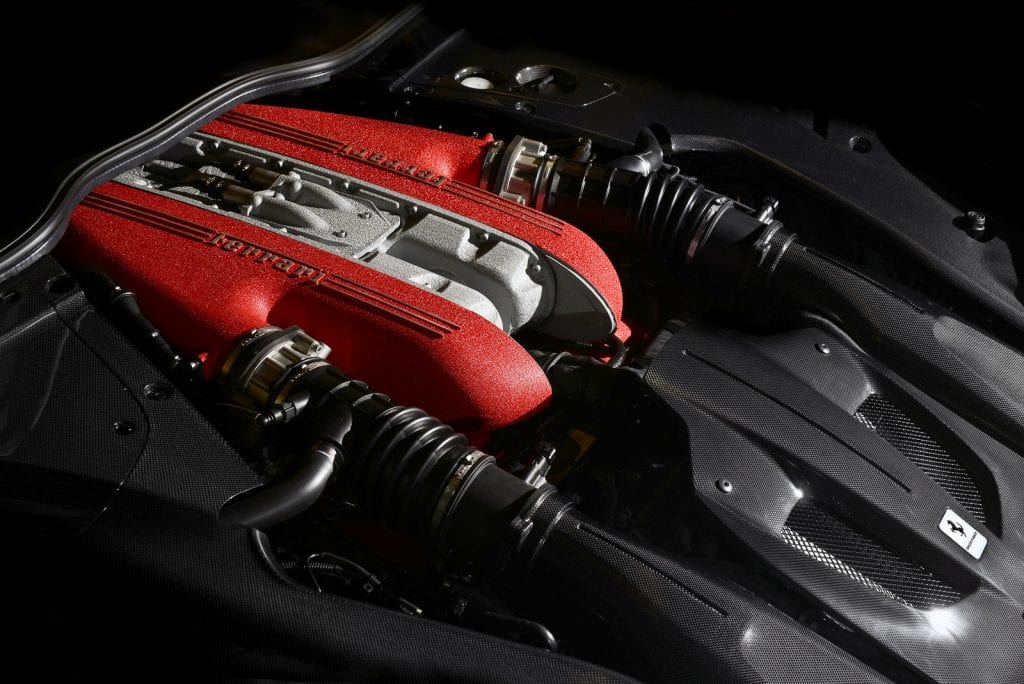 The Rear wheel drive system installed has been tuned for more stability at high speed and better dynamics.
As with standard F12's, carbon fibre and aluminium is used to make the car as light as possible, the Ferrari F12 TdF is 109 kgs lighter and 87% more aerodynamic thanks to all the new additions and the increase in carbon fibre to aluminium ratio.
Interior wise, it all looks the same: climate control, navigation, Bluetooth pairing and presumably a passenger display to scare passengers as they see what speed they are flying around at. Seats are the odd one out as they have been covered in black fabric, moulded into racing seas with one yellow line on each to contrast the interior.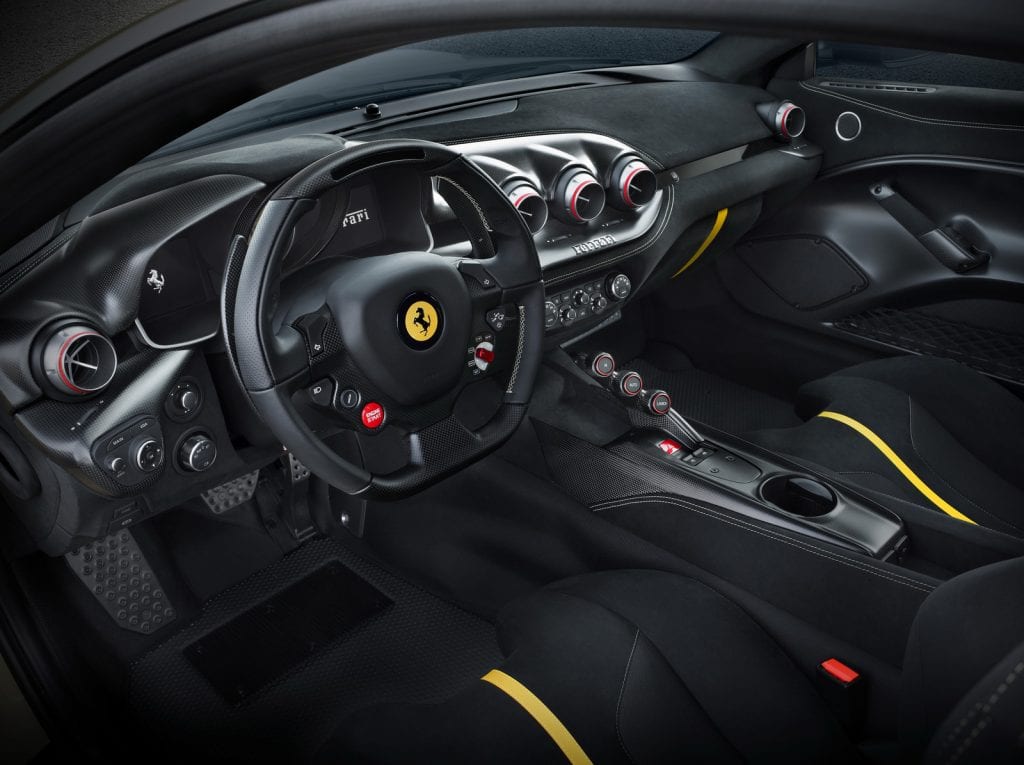 There's only one option to compare this powerful machine too, which is of course the Lamborghini Aventador SV.
| | | |
| --- | --- | --- |
| Cars | Ferrari F12 TdF | Lamborghini Aventador SV |
| Engine volume: |  6.3 litre/V12 |  6.5 litre/V12 |
| Horsepower: |  769 hp |  750 hp |
| Torque: |  709 Nm |  690 Nm |
| Maximum speed: |  340 km/h |  350 km/h |
| 0 to 100 km/h: |  2.9 Seconds |  2.8 seconds |
| Starting price: |  TBA | 1,771,605 AED |
What does the TdF stand for? If you haven't googled it yet, it stands for Tour de France, yes like massive cycling event. You see, up until the late 80's there was also a motorsport event held annually and this is Ferrari's way of paying homage to their dominating appearances during the late 50's and early 60's.
With a limited production of just 799 units don't expect to see too many driving around, there will be a few racing around the streets of the Emirates, no doubt about it.
Ferrari has said they will accept pre-orders for this beast in 2016 and will show it off to the public on the 8th of November 2015 in Mugello, Italy. No price has been confirmed. For those who just can't wait check out all new Ferrari F12 and used Ferrari F12 for sale in Dubai.