If you're fascinated by cars and the motor world, and if one of your hobbies is scrolling through endless pages of cars for sale, you've landed on the right page. We LOVE cars.
We know all too well, that once you've got your heart set on a particular vehicle, it's hard to forget. This article is for international car lovers, and in particular to our friends in Saudi who scroll through DubiCars, looking for the car of their dreams. Paving the way for regular car exports between the UAE and Saudi, DubiCars has created a simple guide to help you understand the ins and outs for exporting cars from UAE to KSA.
The international market is open and easily accessible to KSA drivers. You can search available cars on the dedicated DubiCars search feature (add link) and get a complete inspection, and delivery in just two days.
"We have a dedicated search feature available for Saudis, we inspect the car through independent partners and we can deliver your car in 48 hours."
The new feature is designed to make export, inspection and delivery easier and means Saudi car lovers can access the UAE marketplace, hassle-free. Before you start on your journey, there are some points you need to consider in advance: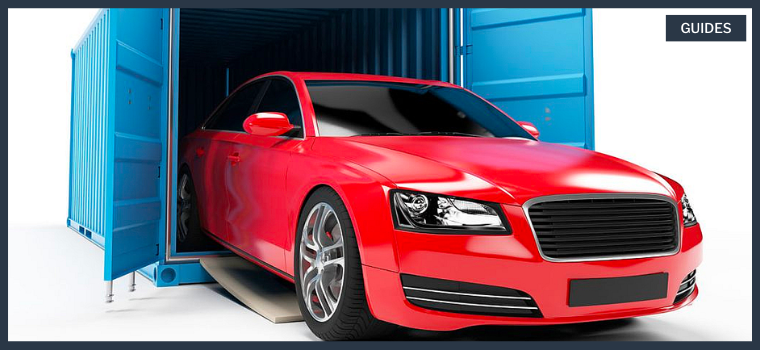 General guidelines for exporting cars from the UAE to Saudi
Saudi or Gulf citizens can import two cars per year, residents can import one car per year
Residents cannot resell their imported cars until after 3 years has passed
Contact your local clearing custom agent for accurate details on any VAT and Customs fees required.
Cars manufactured before 2017 cannot enter The Kingdom
Imported cars must be left-hand drive
Rules can also differ based on vehicle weight. If you have questions and would like to contact ZATCA, you can email them here; [email protected]
If you are looking at importing a car into Saudi, it's really important to be aware of what's allowed, as KSA has some very clear conditions:
A number of car parts are prohibited from being imported including dynamos, compressors, and other parts.
In order for the car to be eligible to be imported, the car model must not be older than five years. For trucks, it must not be older than ten years.
No right hand drive vehicles can be imported – so be aware if you're importing from the likes of the UK.
A car isn't allowed to be imported then disassembled and later sold for parts
Vehicles involved in accidents such as fires and drowning are not allowed to be imported
Overall, with Export Safe, access to cars internationally has never been easier. So if you're interested in exporting a car, then look no further.