| | |
| --- | --- |
| Starting price: |  Unknown (Concept Car) |
| Engine volume: |  5.0 Litre |
| Cylinders: |  8 |
| Torque: |  519 Nm |
| Horsepower: |  420 hp |
| 0 to 100 km/h: |  5.4 sec (estimated) |
| Maximum speed: |  240+ km/h (estimated) |
Roughly a month ago, Hyundai spoke of a concept car titled HCD-16 concept coming to the Los Angeles Country Museum of Art. All mentioned was that it will be a new luxury coupe and it was announced just before the start of one of the most prestigious vehicle shows around the world: Pebbles Beach Concours D'Elegance. The South-Korean car marque revealed the official name as well; Vision G Coupe.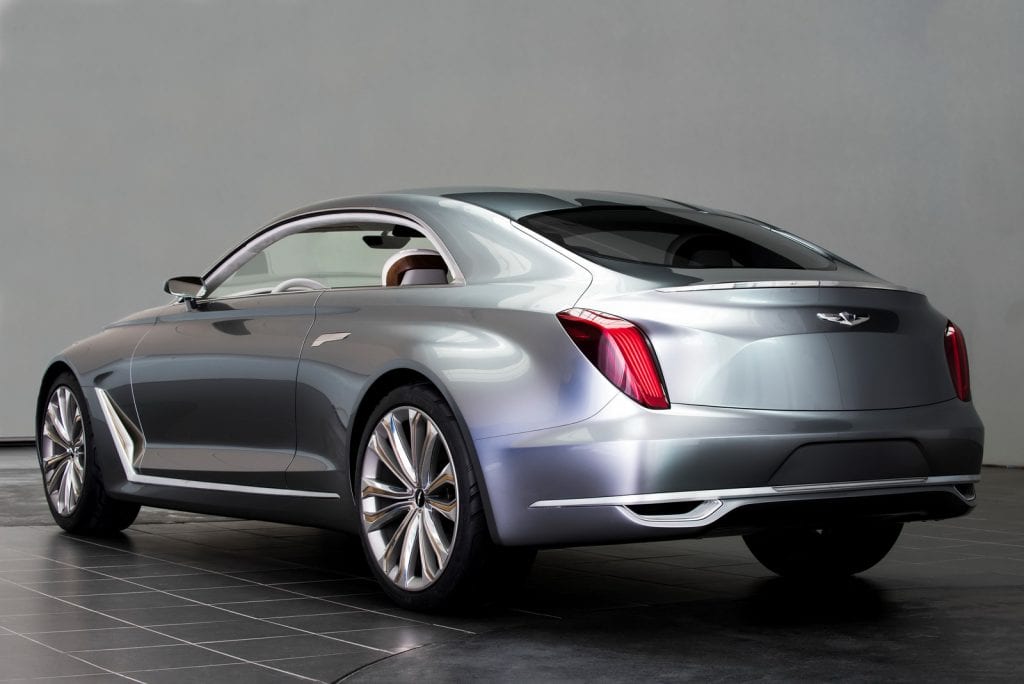 As it is just a concept for the time being (no green light yet), one feature really makes this vehicle stand out from anything else out there; dubbed "Valet Doors". When the driver approaches the driver side door, it opens automatically as if a valet (or ghost) is opening it for them. Hyundai haven't released how the magic happens, hopefully they will soon though.
Visible striking features are the vehicles long bonnet and its "sling-shot' style cabin. Concept pictures of the interior, it appears designers have taken inspiration from the current Mercedes-Benz coupes for the seats with the centre console fitted with a mixture of leather and wood grain.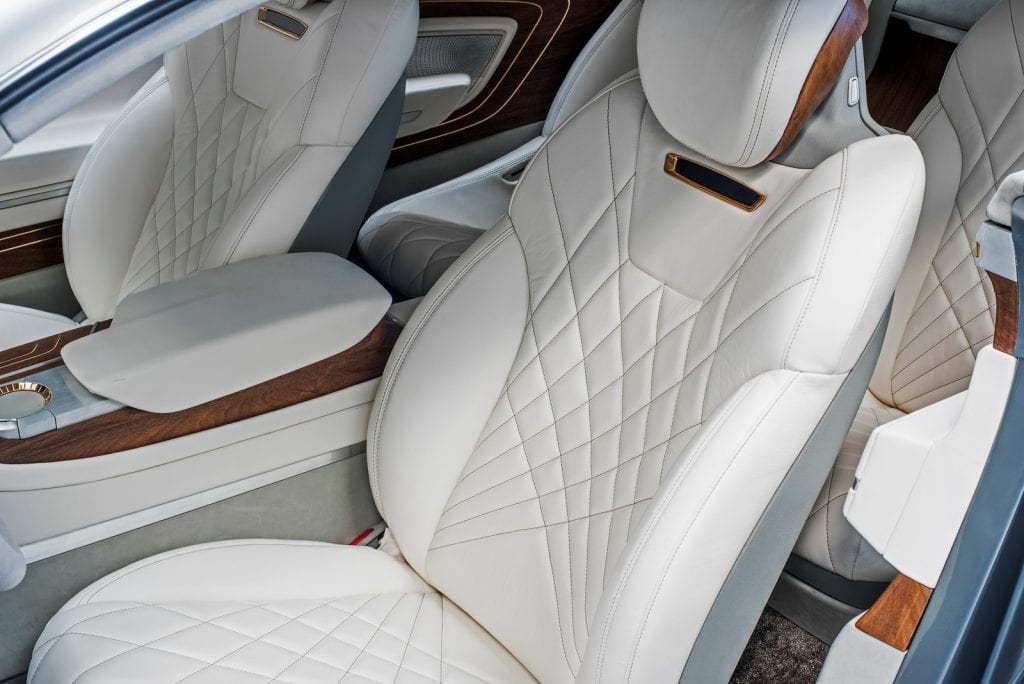 Upfront there is a Tau V8 5.0 litre engine, the same engine found in Hyundai's current lineup of Centennial and Genesis vehicles, slightly altered though. The engine is rated at 420 horsepower and produces 519 Nm of torque.
HCD-16 Vision G Coupe is ready for its live debut at the Pebbles Beach Concours D'Elegance in Monterrey, California, USA. Fingers crossed Hyundai will give it the green light and actually put it into production, regardless of if it has the "Valet Doors". This car is absolutely stunning! And maybe the doors will actually be reality and make their way to other high-end cars. Even if this concept doesn't see the road, there is no doubt styling cues will transition to future Hyundai vehicles in the near or not-so-near future.
If it does get the go ahead it's going to rival the likes of Mercedes-Benz's new C-Class coupe which has been sighted testing recently and BMW's M4 Coupe. Other opponents out there include the American Cadillac ATS Coupe which is very unpowered and another German the Audi A5 Coupe.
| | | | |
| --- | --- | --- | --- |
| Cars | Hyundai Vision G Coupe | Mercedes-Benz C-Class Coupe AMG | BMW M4 Coupe |
| Engine volume: |  5.0 Litre Petrol/8 cylinder | 4.0 Litre petrol/V8 Twin Turbo | 3.0 Litre petrol/Inlin 6 |
| Horsepower: |  420 hp |  503 hp |  425 hp |
| Torque: |  519 Nm |  700 Nm |  550 Nm |
| Maximum speed: |  240+ km/h |  290 km/h |  250 km/h |
| 0 to 100 km/h: |  5.4 Seconds |  4 seconds |  4.3 seconds |
| Prouduction status |  Concept |  Testing |  Available now |
| Smaller engine available |  Unknown |  Yes |  Yes |
And what about the name? HCD-16 may seem like a bizarre name, but it has some meaning behind it. HCD stands for Hyundai California Design, which is where it was designed and it is the 16th concept designed by them hence the number. Input for the design came from various branches of the South Korean manufacturer around the world.
Whilst we wait for the green light check all new Hyundai and used Hyundai for sale in Dubai listings in the UAE at dubicars.com. Let us know what you think of this beautiful coupe in the comments below.