2019 was a great year for sports cars, and 2020 looks even better. Fast, agile and gorgeous these are the cars that turn heads wherever they go. Here is the list of top ten sports cars in the UAE that came out in 2019, in no particular order.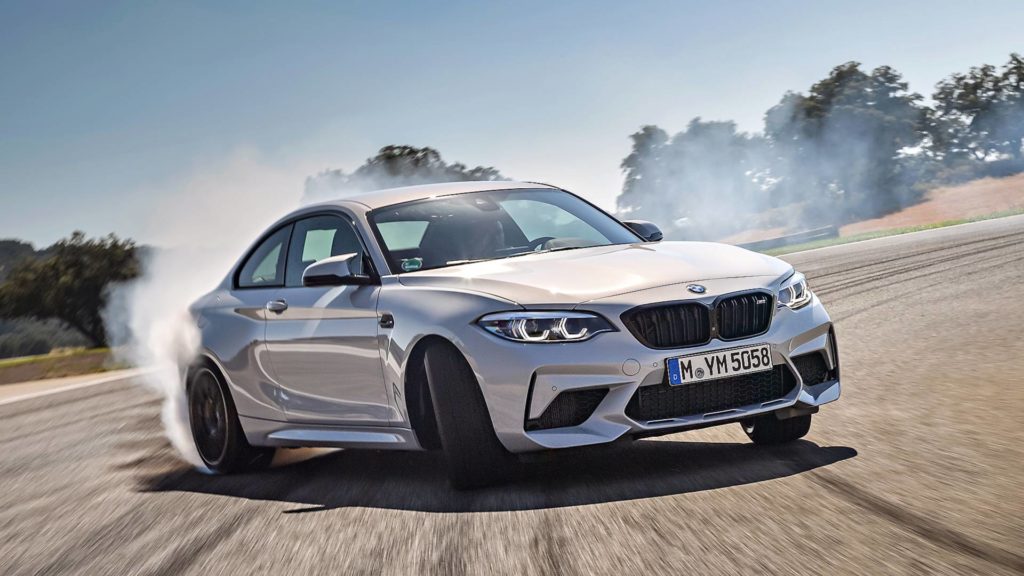 1. 2019 BMW M2 Coupe
Only a bit smaller compared to the M4, the 2019 BMW M2 Coupe is a bitesize package that will have you smiling from ear to ear. Boasting a 3-litre turbocharged inline-6, the M2 is a head turner and handles well too.
The price of the 2019 BMW M2 starts at AED 275,000 and is available with the highly desirable Competition package.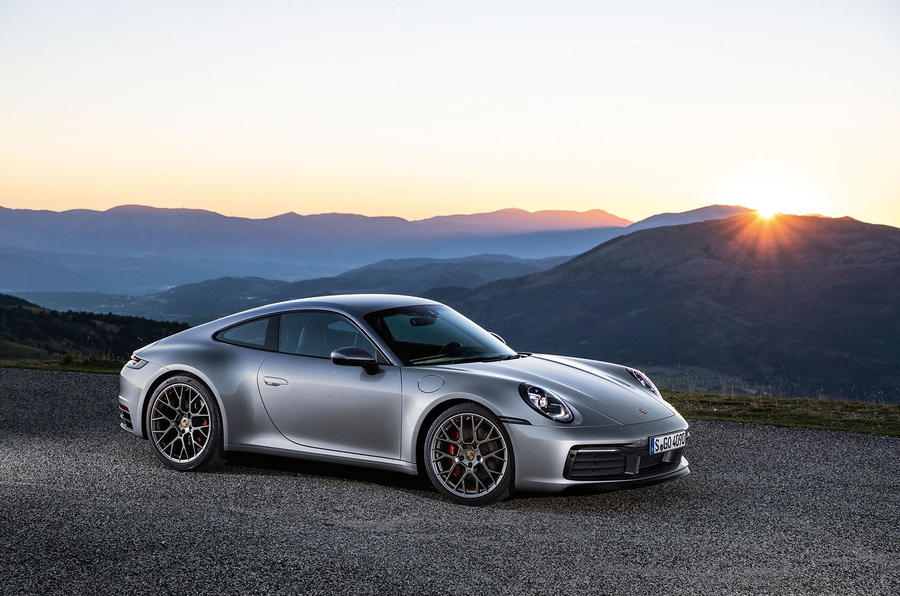 2. 2019 Porsche 911
No top sports car list will be complete without a Porsche 911. A true icon of the class, the 2019 Porsche 911 has continued to improve and grow and just keeps getting better and better.
A 3-litre flat-6 is the norm with 443 horsepower. The price of the 911 starts at AED 398,800.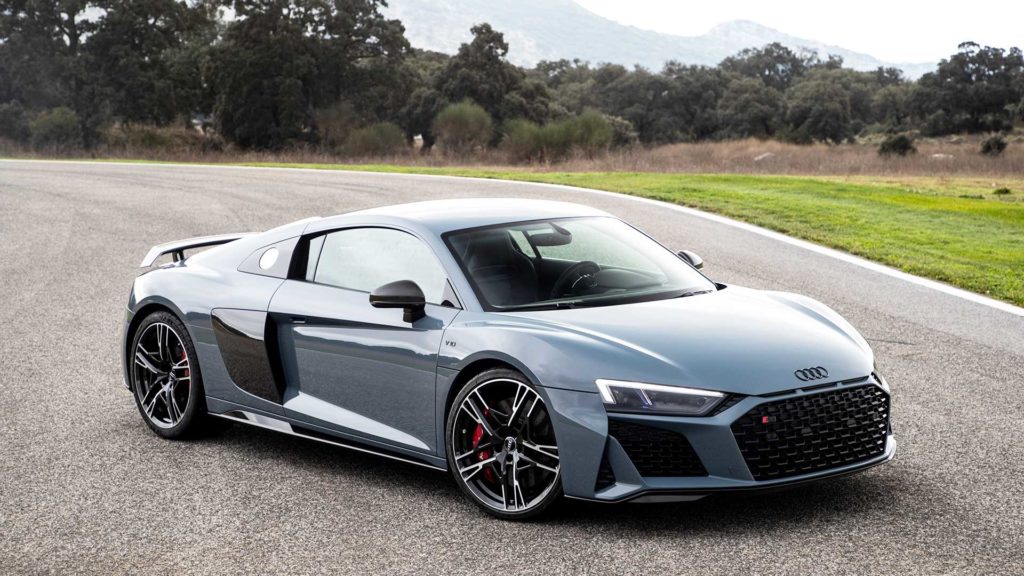 3. 2019 Audi R8 V10
Long gone is V8, but thats not really a problem and the 2019 Audi R8 does without. Boasting a V10 petrol engine with a 5.2-litre displacement, and 562 horsepower, the R8 is not only a powerhouse, but it also performs incredibly well in the corners. Plus it actually has decent rear visibility.
Prices start at AED 582,225.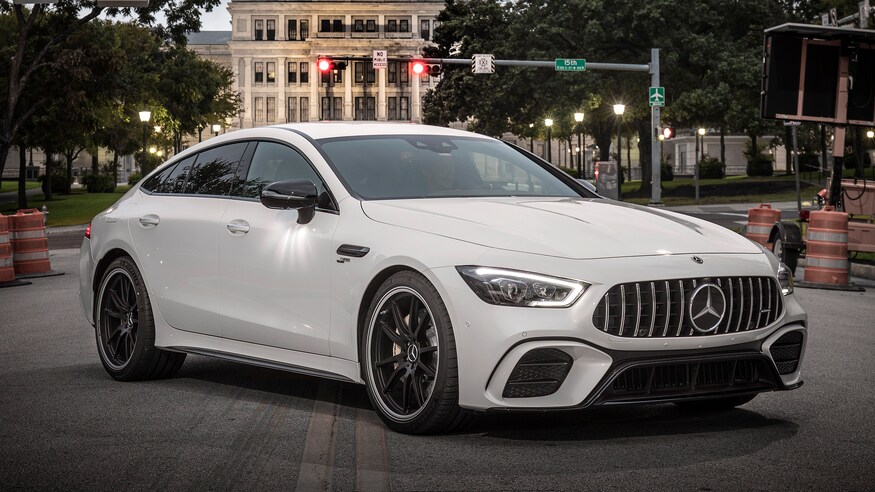 4. 2019 Mercedes Benz AMG GT S Saloon
Mercedes sometimes goes a bit nuts when it comes to cars, and we're not saying its a bad thing. The AMG-GT is a phenomenal sports car, and all it was missing was two more seats and a longer wheelbase. It's a shame Mercedes will never build such a thing.
Oh, wait, they did. The 2019 Mercedes-Benz AMG GT S is basically what we described and what a car. The perfect blend between a sports car and a family car with a V8.
Prices start at AED 500,000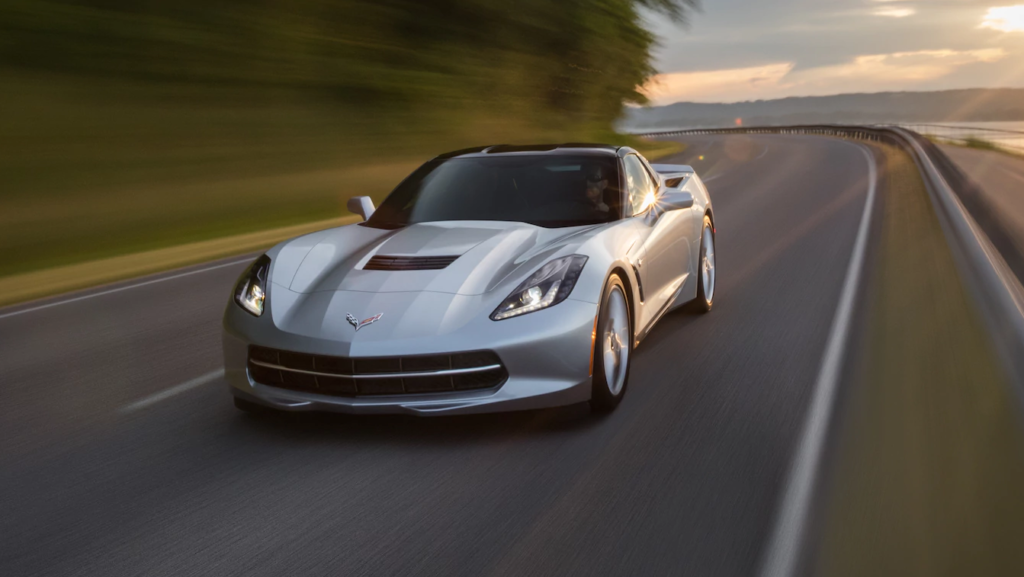 5. 2019 Chevrolet Corvette
A fantastic and traditional American car. Loud, obnoxious and in your face were ever you go. We can't but love the thing. With its 6.2-litre naturally aspirated V8 cranking out 455 horsepower and the option of a manual, the 2019 Corvette is a sports car that lives a lasting impression.
Prices start at AED 297,000.
2019 will be the last time we see a front-engined Corvette, as the C8 destined to roll out in 2020 with a mid-mounted engine.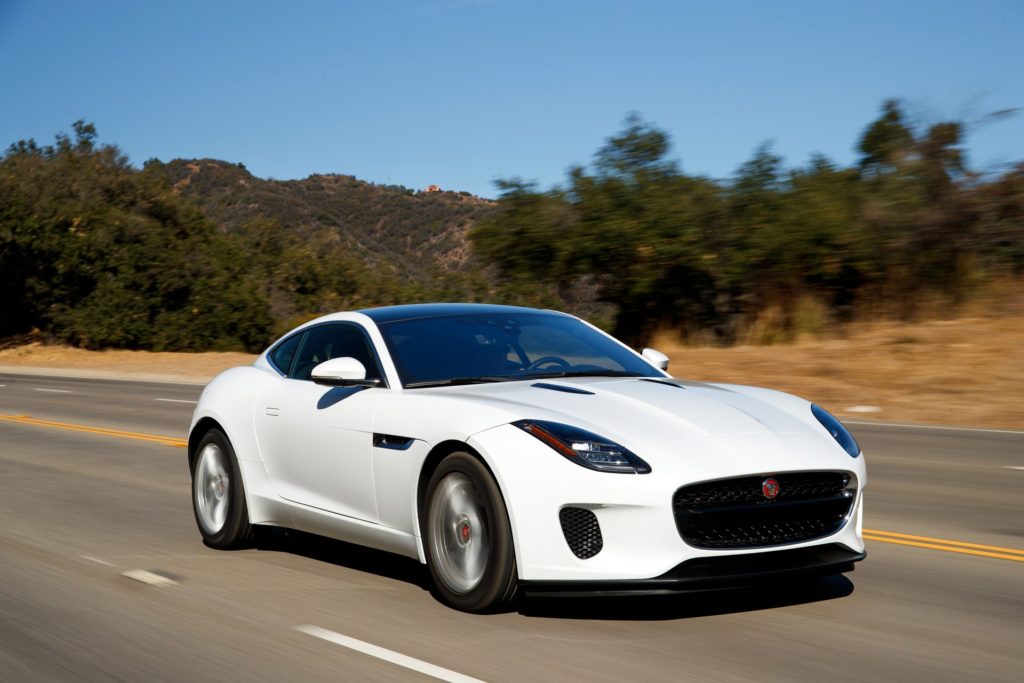 6. 2019 Jaguar F-Type
Destined for a face-lift for 2020, the 2019 Jaguar F-Type is the last time we'll see on with large headlights as the British manufacturer has opted for smaller ones much like everyone else in the industry.
If you're looking for something a bit different, the F-Type is what you need, and for a base price of AED 235,000, you'll be flying through the corners.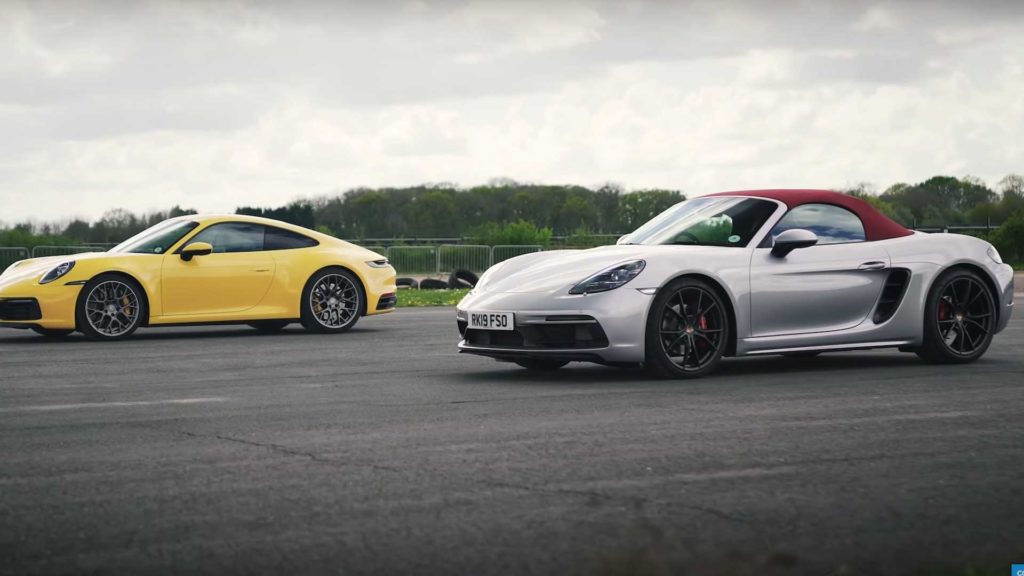 7. 2019 Porsche 718 Cayman S
The fastest sports car in the Porsche 718 family is the 718 Cayman S. The Cayman S's coupe body style combined with the signature round headlamps, and the aggressive side air vents give it a frightening persona. The 2.5L turbocharged engine supplies 350 horsepower and can take the car from zero to 100 km/h in 4.6 seconds on its way to a top speed of 285 km/h.
The base trim starts at AED 236,400.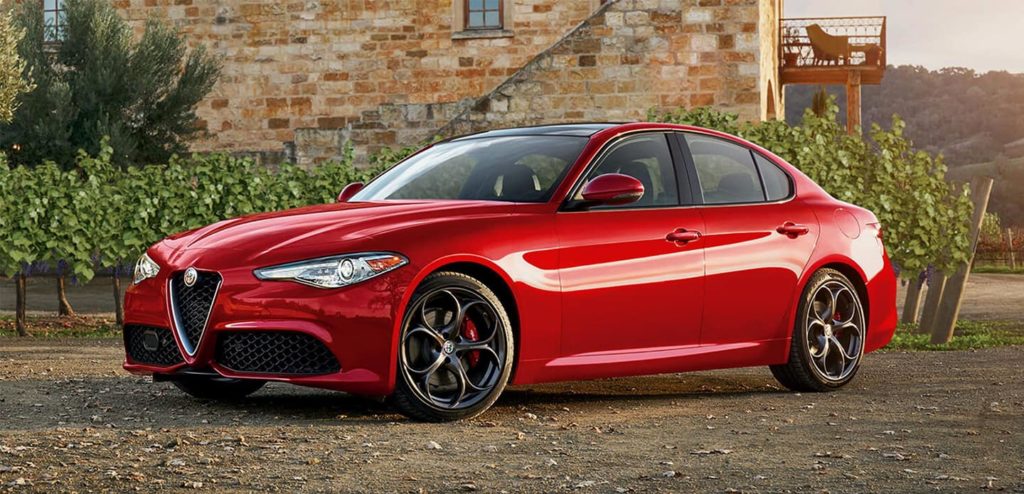 8. 2019 Alfa Romeo Giulia Quadrifoglio
For a few years, Alfa Romeo kind of forgot that they should actually build cars that people want to drive. Even though they did produce the 4C, they hit the nail on the head in 2016 with the Guilia.
Fitted with a 2.9-litre V6 churning out 505 horsepower and room for five, Alfa Romeo is back in the game. The price tag stands at AED 360,000 for the base model.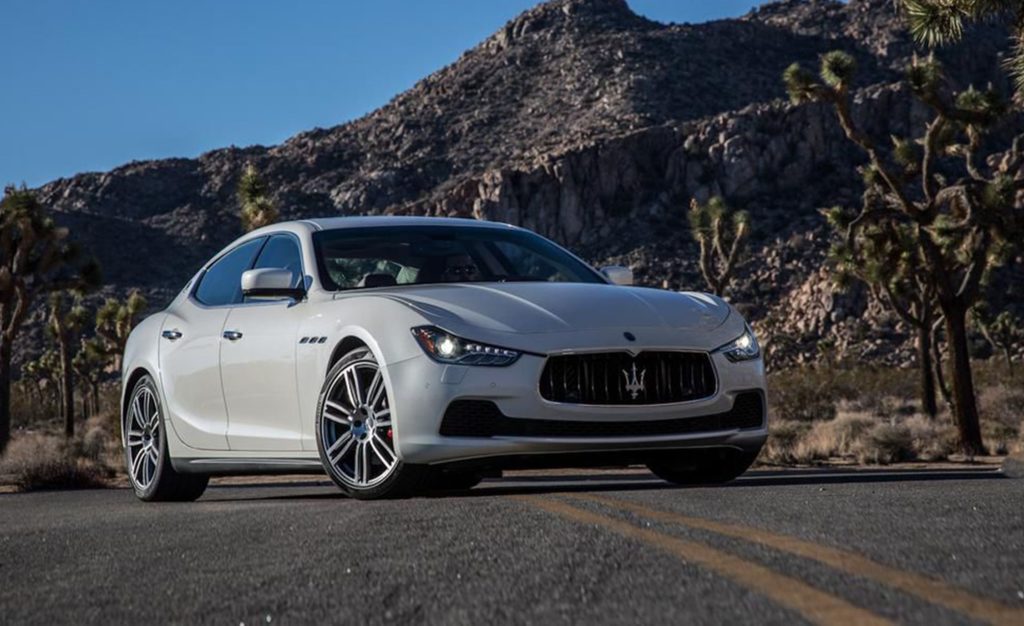 9. 2019 Maserati Ghibli S Q4
Looking for something to take your kids to school in a hurry? The Maserati Ghibli S Q4 is an ideal choice. It's a feisty Italian sports saloon car with room for five and a turbocharged V6 with 410 horsepower. What else do you need?
The Maserati Ghibli S Q4 2019 starts at AED 329,000.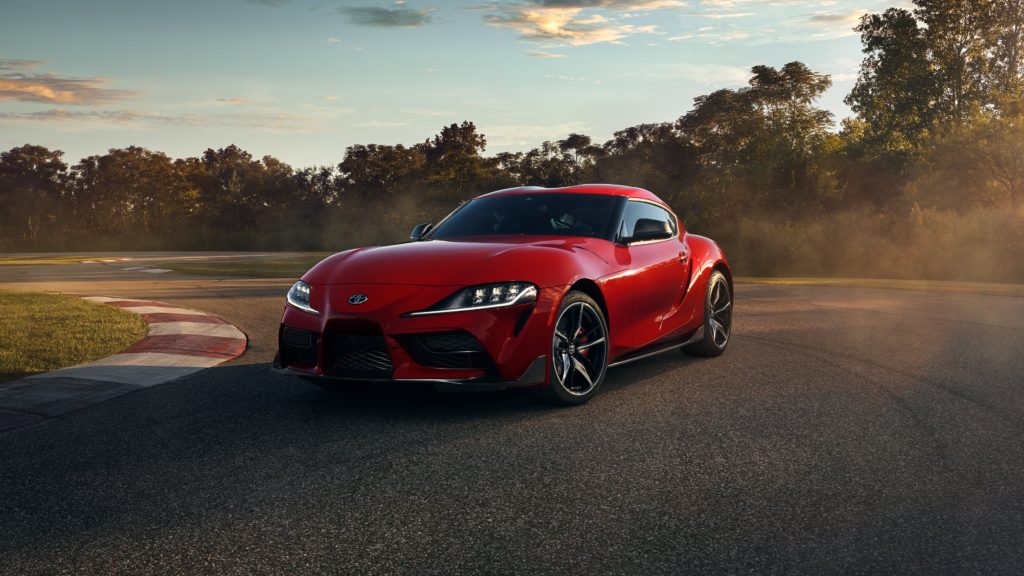 10. 2020 Toyota Supra
The legend officially in 2019 but with a slight twist. When announced that Toyota would work with BMW to create the 2020 Supra, the half the motoring world had a fit while the other was thankful the iconic nameplate returned for another round.
With a unique design and a very small rear window, they Supra starts at AED 229,000 in the UAE and offers quite a lot, maybe not as much as others, but a lot none the less.
Even the Dubai police squad has some of the rarest fastest cars ever built including a Lamborghini Aventador, a Ferrari FF, a Bugatti Veyron, a Mercedes Benz SLS AMG, an Aston Martin One-77, a Chevrolet Camaro SS, a Bentley Continental GT and several others.
There you have it, the top 10 sports cars in the United Arab Emirates for the year 2020, stay tuned for more interesting listings.