Are you selling your car and are unsure of what price point to put? Dubicars is here to help you out with True Value.
True Value on Dubicars is the easiest and fastest way to put a price on your car and it's absolutely free to use.
How to use True Value?
On the home page of Dubicars, you'll find a clickable link at the very top. Click it to get started.
Once clicked, you'll be greeted with this screen.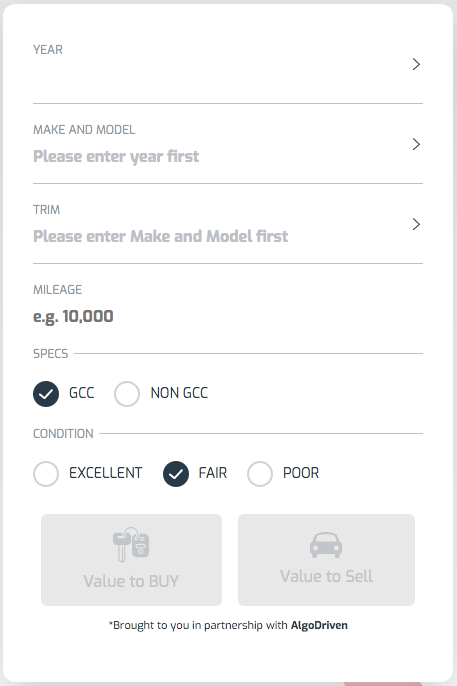 Start buy putting your cars year in. If you're unsure of this information you can find it on your car registration card (Mulkiya).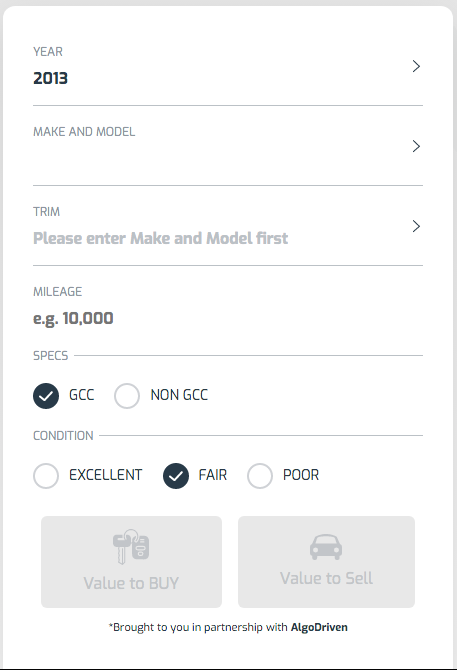 Next, fill in your make and model. For example, make – Toyota, model – Land Cruiser.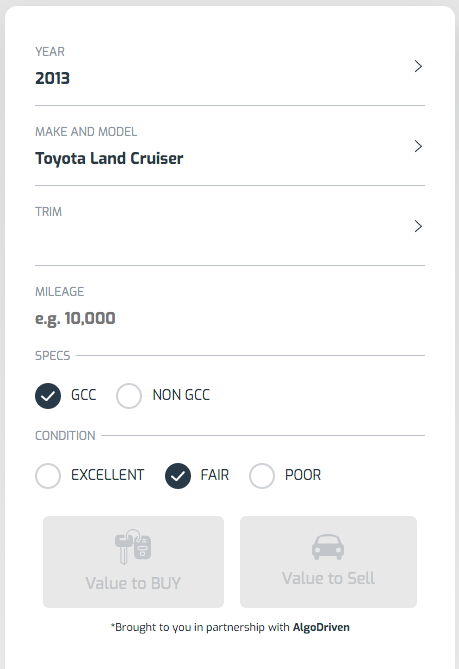 Entering your trim gives you a more accurate price, but there is an option "I don't know my trim" incase you don't know your trim.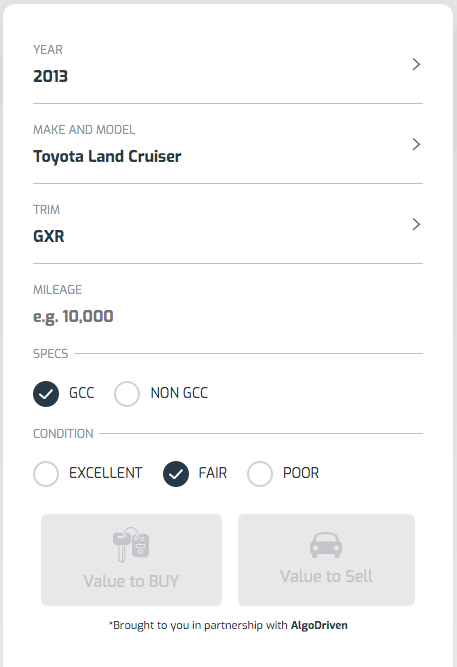 Once you've put the trim in, select the description that best matches your car. The description includes how many doors, size of the engine, transmission, fuel type and drive-train.
One of the most important factors when it comes to valuing a car is mileage. A car with lower kilometres commands a higher price point. When entering the mileage ensure that the number is accurate.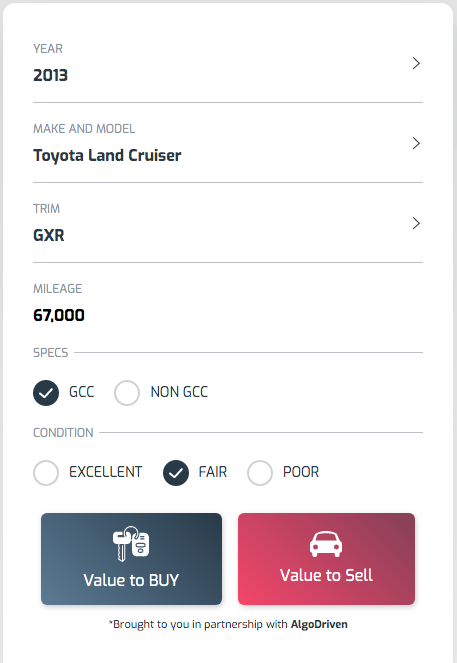 Next up is where the car is built for (specs). GCC spec vehicles tend to have a higher price points. Non GCC cars especially American imports are cheaper in comparison. If you need help figuring out what specs your car is, click here.
Last on the list is the condition of the vehicle. Excellent is equivalent to showroom room condition, fair is for used moderately but everything still looks and works as it should and poor, well that's self explanatory.
Once all of the above has been completed, you'll have the option of two prices. One for buying the car and one for selling your car.
Click on either of the two and you'll be given a two prices, lowest and highest.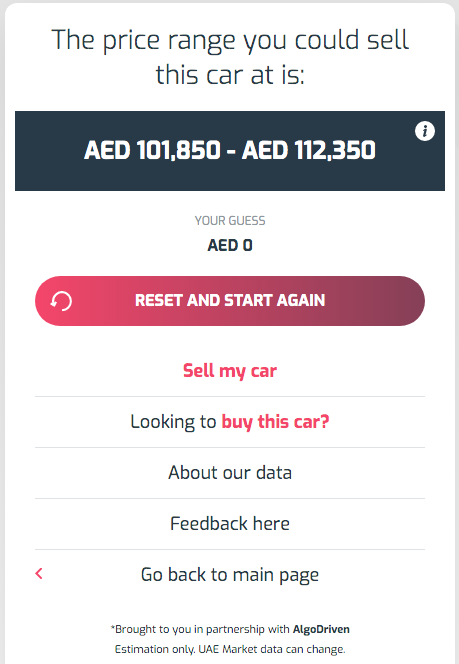 And that's it!
How is the price calculated?
We haven't just magically pulled these numbers out of thin air, we've teamed up with data scientists at AlgoDriven who source and calculate the prices from hundreds of independant UAE car dealers, insurance companies and banks as well as market retail prices.
Now that's all been covered, click here to evaluate your car.