For quite some time, Ford have let loose their Raptor based Ford F-150 for off-road driving enthusiasts to let it all out over rough terrain. Dodge, saw how immensely popular the Raptor was and decided it was time to put the wheels in motion, to take on the blue oval once again.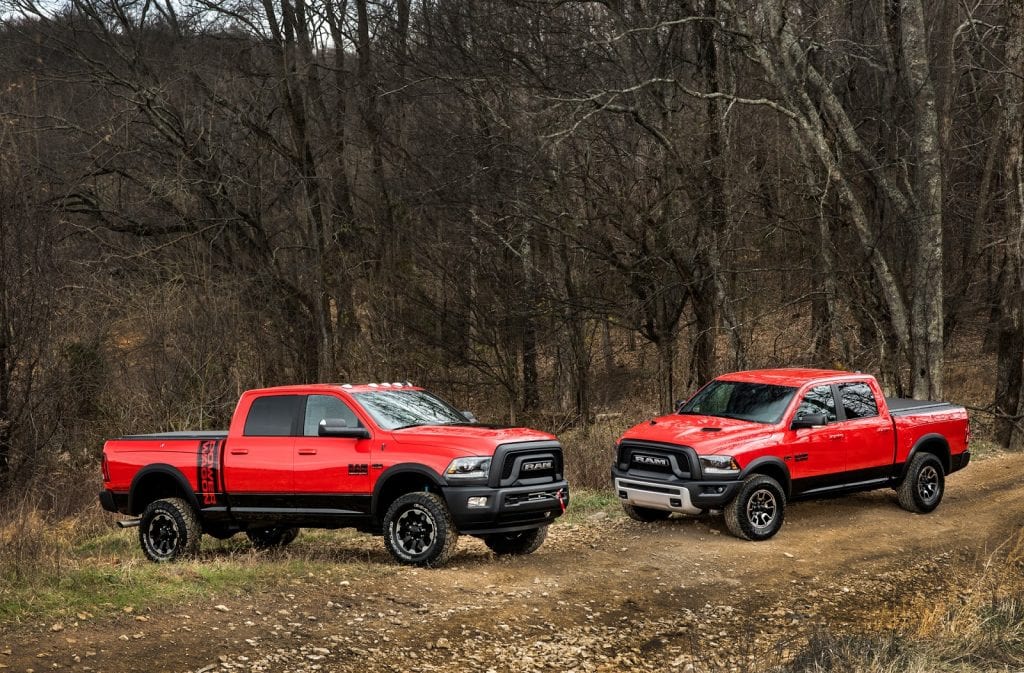 Based on 2500 model's, Dodge bought back the Power Wagon moniker back in 2009 with its newest 2017 model on show in Chicago. Towering an impressive 360 mm, crossing the desert and wadi's are a breeze. New blacked-out front grille with large lettering, a host of colours to choose from, winch mounted up front to tow your friends out when they get stuck and reverse camera, always useful with such a vehicle.
Certain features are optional, one sticks out a bit more than the rest, which is the Bed camera. Great feature to make sure nothing is flying around in the back and goes loose.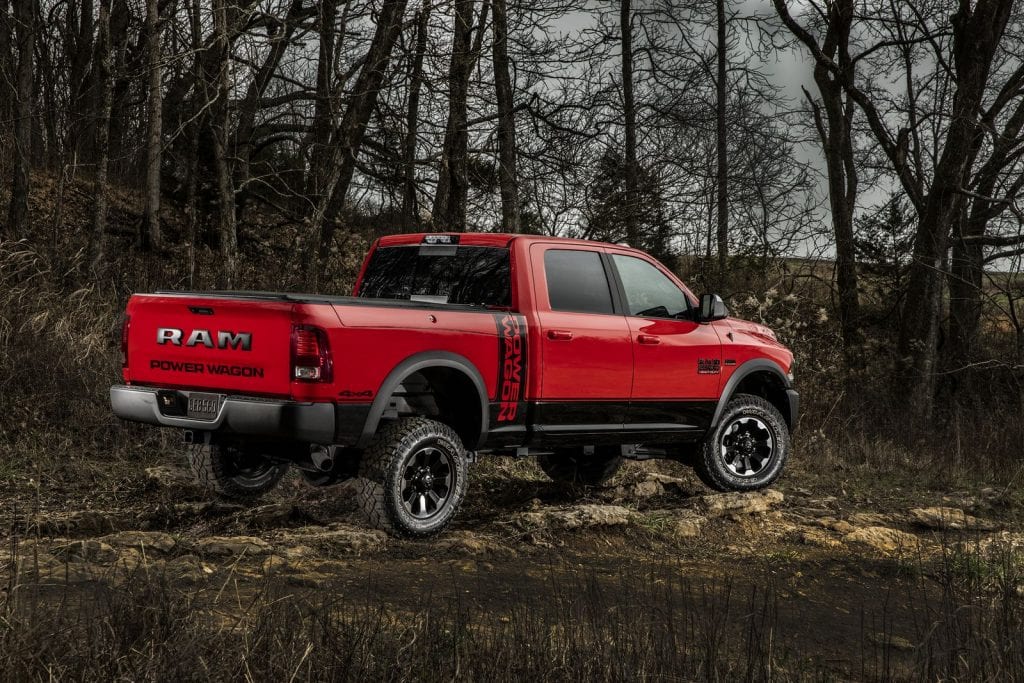 Inside, there are no major changes to cover. Just new upholstery with light slate gray stitching covering each seat and an optional black headliner. Trim bits are covered in Iron Gray Metallic.
Its impressive ground clearance is due to a unique suspension system to the Power Wagon. Complete with Bilstein monotube shocks and electronically-disconnectable sway arms for ultimate comfort and stability over any terrain. Whether it's sand, asphalt or rocky, Ram will take it on.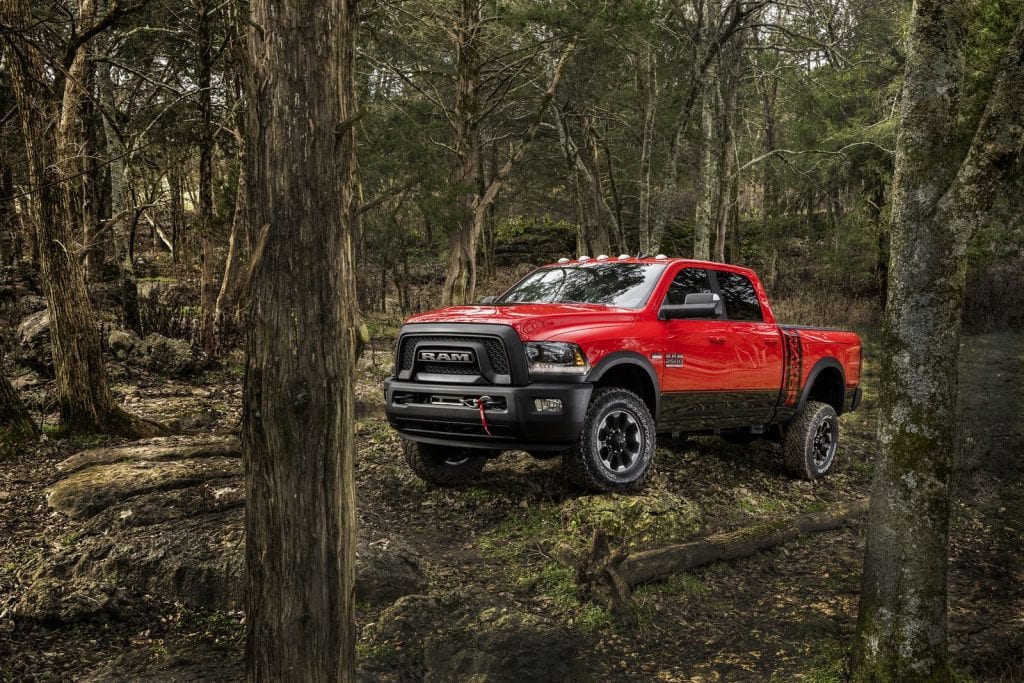 Powering this off-road trekker is a supersized 6.4-litre Hemi V8 petrol engine. Rated at 410 horsepower and 582 Nm of torque, power is channeled to all four wheels via a six-speed automatic gearbox. Where does that place the Power Wagon in the fight between the three.
| | | | |
| --- | --- | --- | --- |
| Vehicle | Dodge Power Wagon | Ford F150 Raptor | Chevrolet Silverado |
|  Engine |  6.4 Litre V8 |  6.2 litre V8 |  6.2 litre V8 |
|  Top Speed |  180+ km/h |  180+ km/h |  180+ km/h |
|  Horsepower |  410 hp |  411 hp |  420 hp |
|  Torque |  582 Nm |  588 Nm |  609 Nm |
And if Nissan bring their Nissan Titan XD into the mix, it's going to be one epic scrap for supremacy!
Three trims are available starting with base models without Power Wagon details and trim pieces inside the cab. Higher trim levels feature said decals and a few more extra pieces.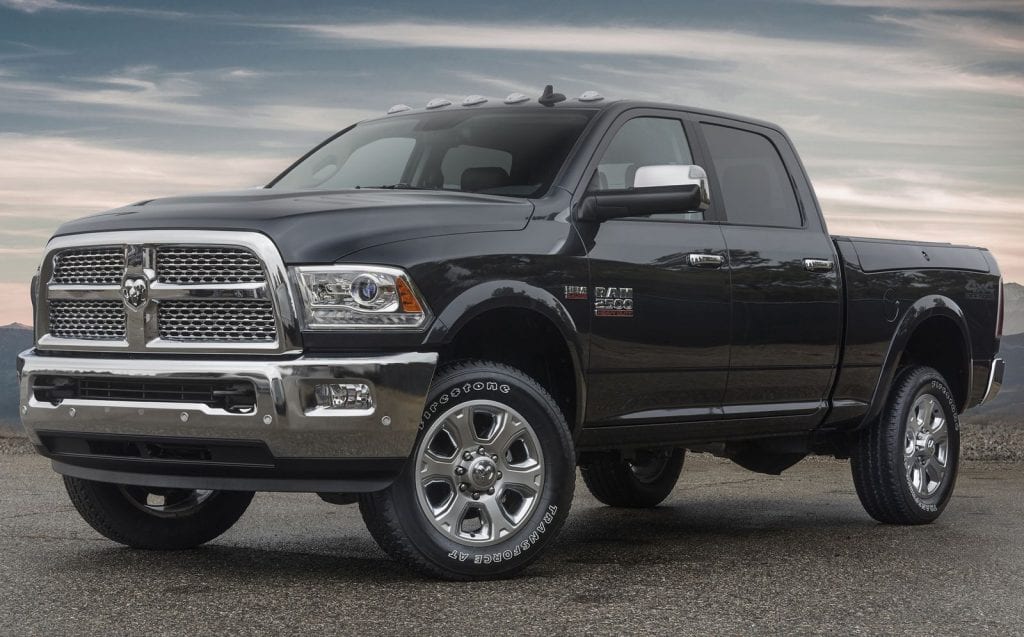 In other Dodge Ram 2500 news, Chicago also played host to the unveiling of Dodge's 4×4 Off-Road Package. Added to the lineup to rival Ford and Chevrolets, FX4 and ZL1 packages respectively.
Adding the same Bilstein monotube shocks, 18-inch Firestone rubber for transitioning terrains seamless and extra protection underneath. Just to make sure fellow road goers know what you are driving around it, large '4×4 OFF ROAD' have been stuck on to either side.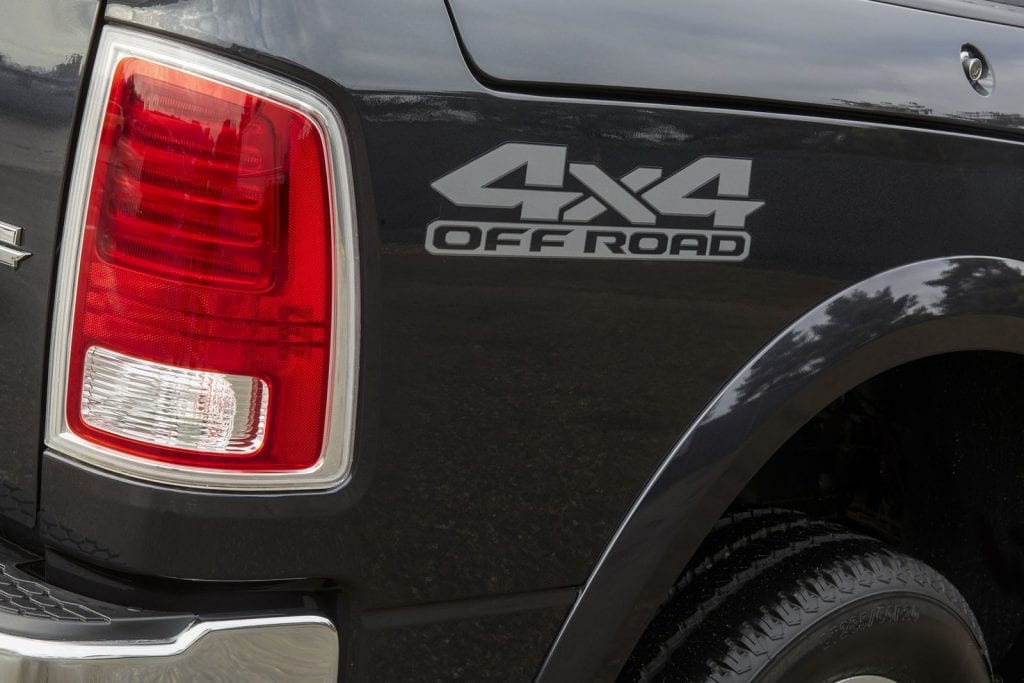 Interested in a Dodge Ram Pickup? Find many new Dodge Ram and used Dodge Ram for sale in Dubai, Sharjah and Abu Dhabi