Looking for a new family sedan to drop the kids off at school? Look no further as the 2016 Volkswagen Passat has arrived. Full of technology and there are some tweaks all around. Nothing major, as we were expecting a massive facelift, however the German Brand decided to make it a little more subtle.
Exterior-wise there are minor changes. Thinner LED headlights on either side up front, redesigned rear LED's, new creases in the hood for a beefed up appearance and that iconic four-bar grille with VW logo. Four to five trims are available from dealerships across the Emirates starting from S, SE, SEL, Sport and the ever so desirable R-Line.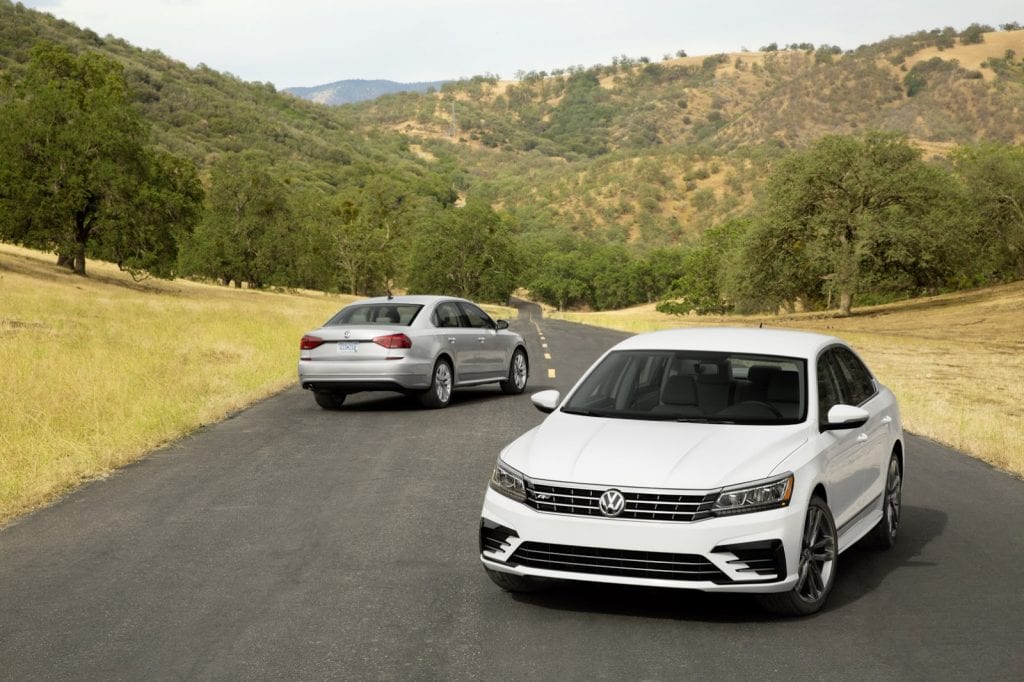 Range-topping sedan's feature 18-inch alloy rims, fully electric leather seats, navigation features, Bluetooth options, aux and two USB inputs. Apple CarPlay and Android Auto are present in the multimedia interface along with Mirrorlink.
Going shopping? Have a lot of bags to put in the boot? Don't worry, the Passat has you covered. Simply move your foot underneath the boot area and it automatically pops up. Making it simple for those who don't want to put their bags on the dirty floor.
It's even more technologically advanced inside too. Volkswagen has ushered in a new multimedia interface, which features gesture controls. Simply swipe left or right or make pinching gesture's and it's that simple. This feature may not be available on all models, an awesome feature none-the-less.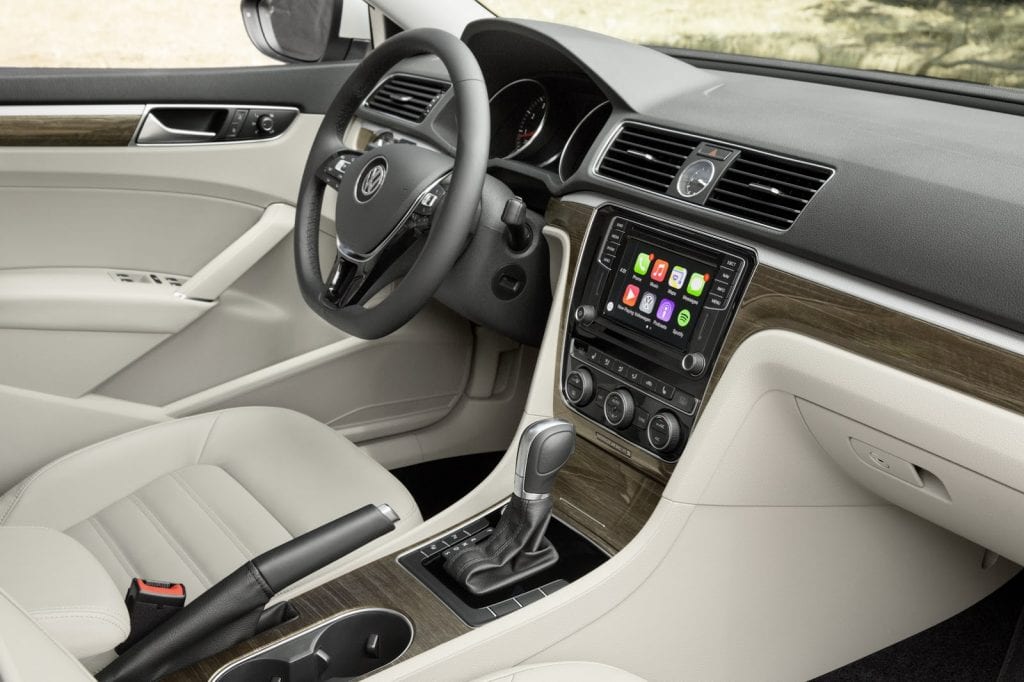 Upgraded and more sophisticated is what it's like inside, with new steering wheel, two-tone contrasting door panels complete with wooden trim on higher trims. Or you could swap that out for black or chrome.
Keyless entry, meaning no fumbling around in your pockets or handbags. Simply have the key in close proximity and lift the handle. Keyless entry, of course, means keyless start.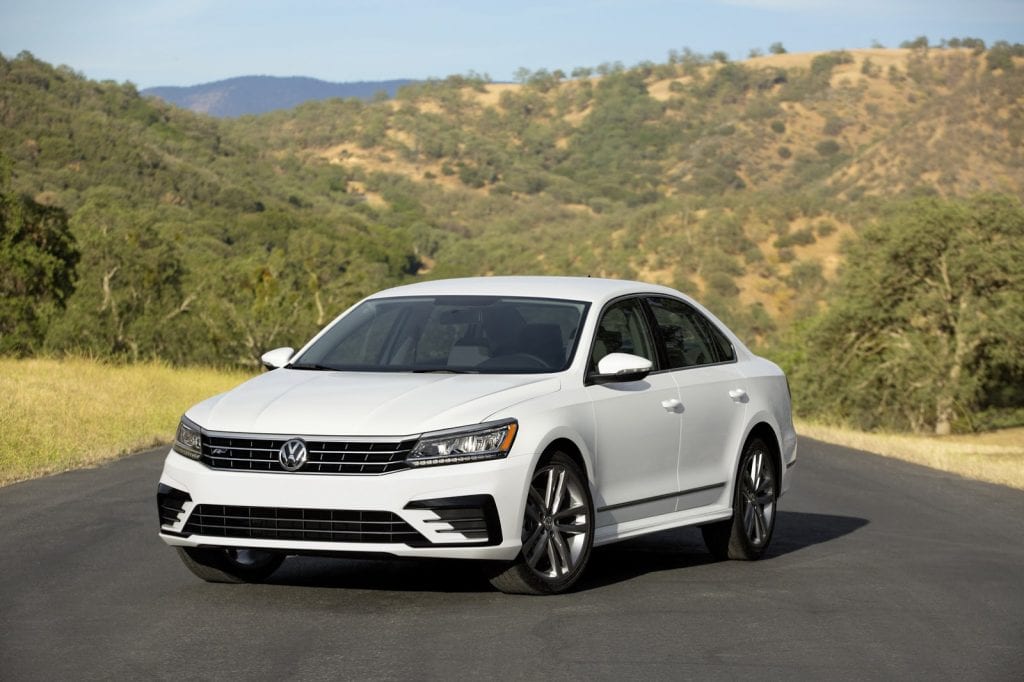 Powering this sedan is a 2.5-litre inline five-cylinder petrol engine producing 170 horsepower, 240 Nm of torque. Power is sent to the front wheels via a six-speed automatic gearbox. Cruising to a top speed of 190 km/h and 0-100 in 9 seconds. Quite respectable for a family sedan.
American models receive a V6 petrol engine with a displacement of 3.6 litres good for 280 horsepower. Fingers crossed we see this engine dropped in at some point, even it is one cylinder extra.
Let's see how it stacks up against its rivals:
| | | | |
| --- | --- | --- | --- |
| Vehicle | Volkswagen Passat | Toyota Camry | Nissan Altima |
|  Engine |  2.5 litre/Inline 5 |  2.5 litre/Inline 4 |  2.5 litre/Inline 4 |
|  Top Speed |  190 km/h |  195 km/h |  223 km/h |
|  Horsepower |  170 hp |  181 hp |  182 hp |
|  Torque |  240 Nm |  235 Nm |  244 Nm |
|  0-100 time |  9 Seconds |  9.3 Seconds |  8 Seconds |
Pricing starts at AED 87,800 for entry-level models. With prices going upwards depending on what features you desire. All models come standard with multiple safety features including, Automatic Post-Collison Braking System that activates the brake automatically after an initial collision. Adaptive Cruise Control, Post Collison Braking and Autonomous Braking are all on the menu for an extra fee.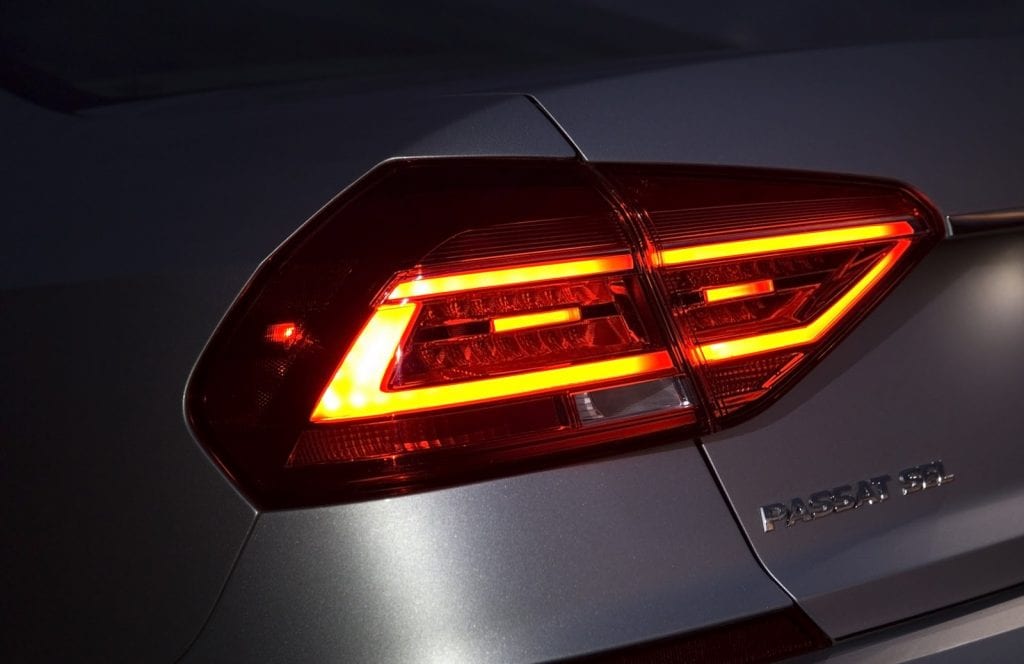 Looking for a Volkswagen Passat? We may not have 2016 models, but each one of these are for sale through certified dealers around the UAE. Check out new Volkswagen Passat and used Volkswagen Passat for sale in Dubai, Abu Dhabi and Sharjah.