| | |
| --- | --- |
| Starting price: | Starting from 36,425 USD (Approx. 133,787 AED) 2015 price |
| Engine volume: | 2.0 litre turbocharged |
| Cylinders: | 4 |
| Torque: | 320 Nm |
| Horsepower: | 220 hp |
| 0 to 100 km/h: | 5.6 sec |
| Maximum speed: | 205 km/h |
Some manufacturers just can't wait for the next big motor show of the year, before the Infiniti Q30 early showing, Audi also showed off what their 2017 Audi A4 will look like early revealing the new engine, specifications and a whole load more.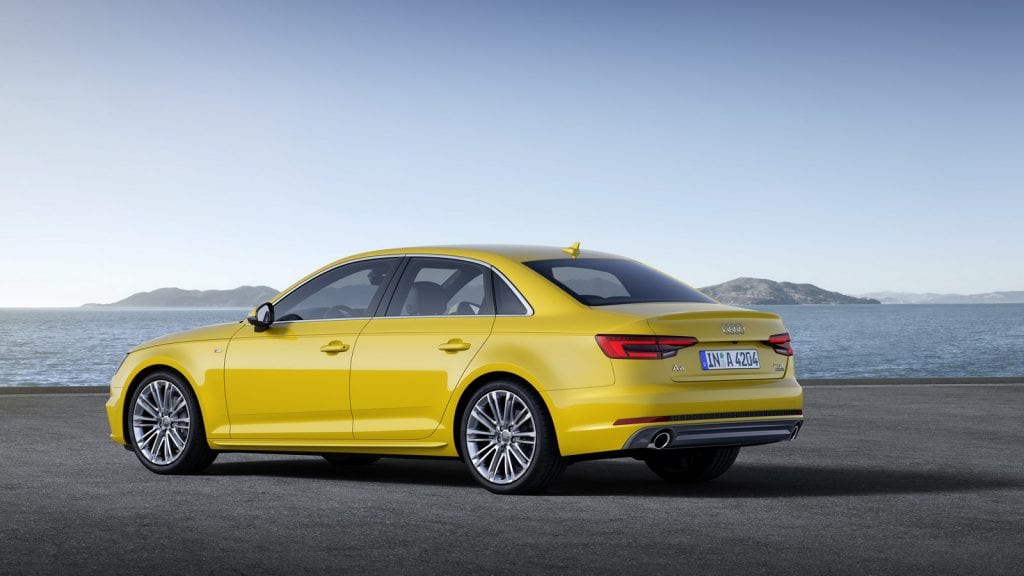 One of the biggest changes is the weight, Audi has managed to remove 120 kg thanks to the use of aluminium in the front and rear suspensions. They've magnesium in the rear seat construction and certain parts of transmission and steering components, additionally these changes make a more comfortable ride for occupants. The Audi A4 is said to use more lightweight materials than any other vehicle in its class.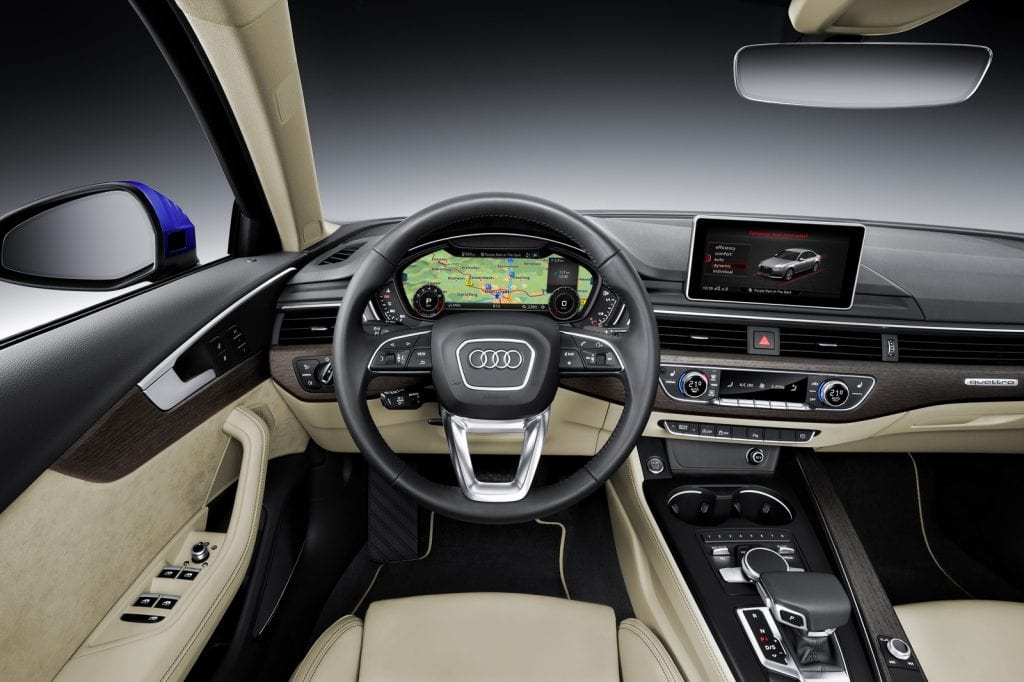 Inside much of the same specs found in the new Q7 make their way across into the A4 such as flicking the navigation screen from the infotainment system to the dashboard instrument panel, heads-up display and much more. Optional features include a rear entertainment system including a 10.1-inch removable device, a 3D audio system supplied by Bang & Olufsen, a Wi-fi hotspot and Audi connect with Apple Car Play, Android Auto and other applications. Five people can fit inside due to its all-new spacious cabin.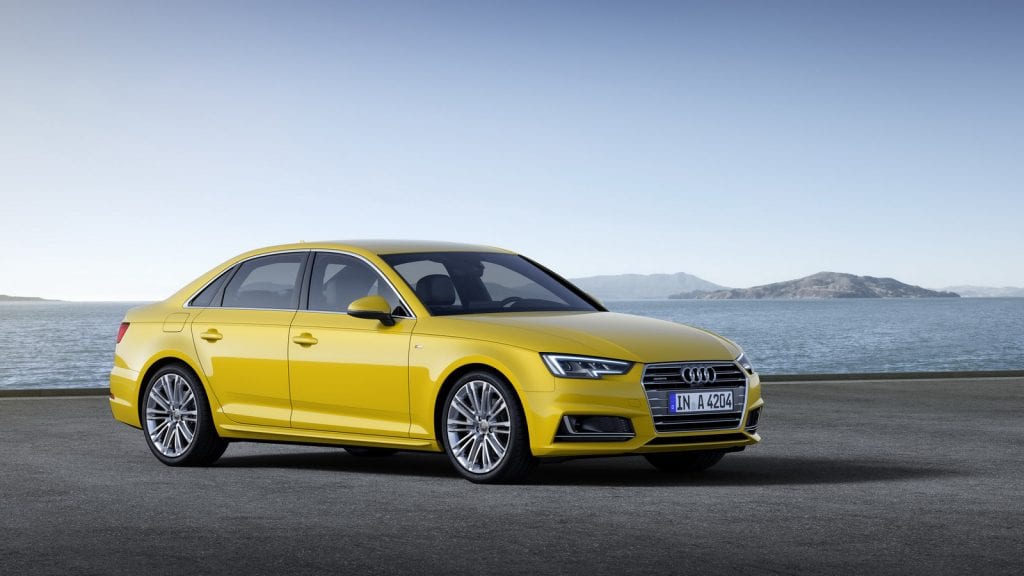 Headlights at the front will come standard as Bi-Xenons with the option to upgrade to full LED's and possibly even Audi's Matrix LED's, at the rear it's a choice between standard bulb or full on LED's. To enter the vehicle you won't need to pull on the handle but instead just simply lift them up, and as for the front grille, it's been given a more aggressive look compared to current models.
The old 4-cylinder 2.0-litre petrol engine has been tweaked to put out 248 horsepower with 369 Nm of torque up from 220 horsepower and 350 Nm of torque. Power will be sent to the front wheels with the option of Audi's Quattro (all-wheel drive) drive-train. Transmission options include a six-speed manual, seven-speed S-tronic dual-clutch and an eight-speed Tiptronic automatic.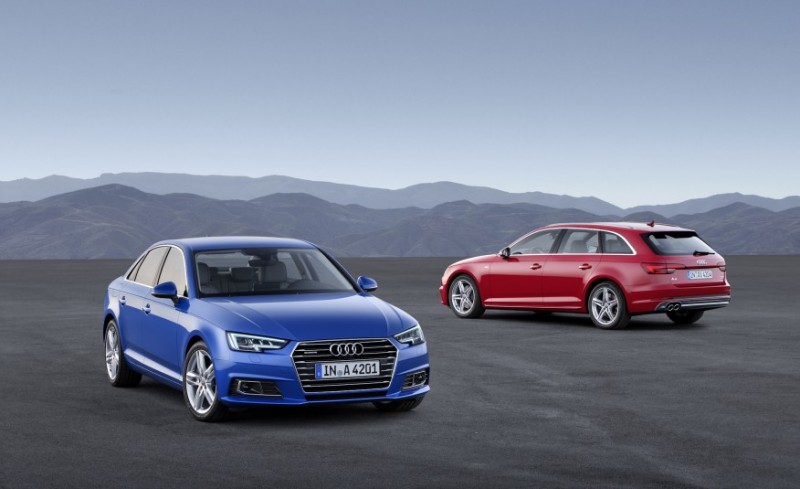 Audi A4 will appear in two forms, a sedan and an estate wagon (Avant). Both variants have been spotted in the wild driving around under black and white camouflage. Three trim levels will be available to purchase starting with premium, premium plus with the highest level being prestige. An S4 variant will most likely appear later packed with a supercharged 3.0-litre V6 as well as diesel and plug-in versions of the A4.
When it hits the roads in 2016 it will face a lot of stiff competition in many forms such as BMW's 3 series, Mercedes-Benz's C-Class, Alfa Romeo's Giulia, Cadillac's ATS and Lexus's IS series.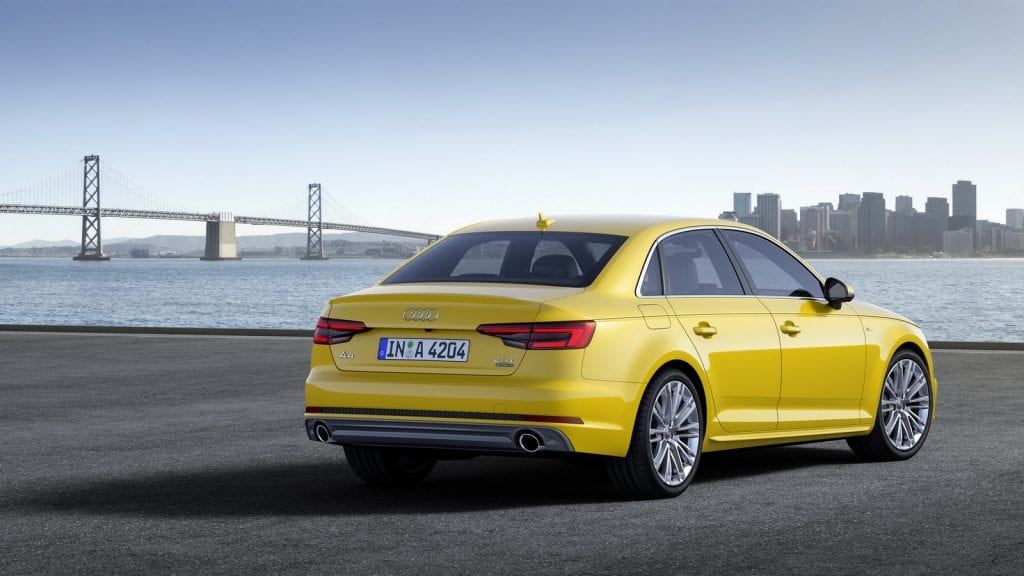 Audi plans to launch the sedan early next year in the United States and it shouldn't be too long after then when it rolls into dealerships in the UAE. Check out dubicars.com listings of used Audi A4 in Dubai.
Which Audi A4 will you choose in 2017, sedan or estate wagon? Me, I'll take the A4 estate wagon please.