Unveiled secretly last month, BMW has brought not just their impeccable BMW i8 Protonic Red Edition and their massively powerful M760Li XDrive, they've also brought along with them their i Performance brand and a plug-in hybrid.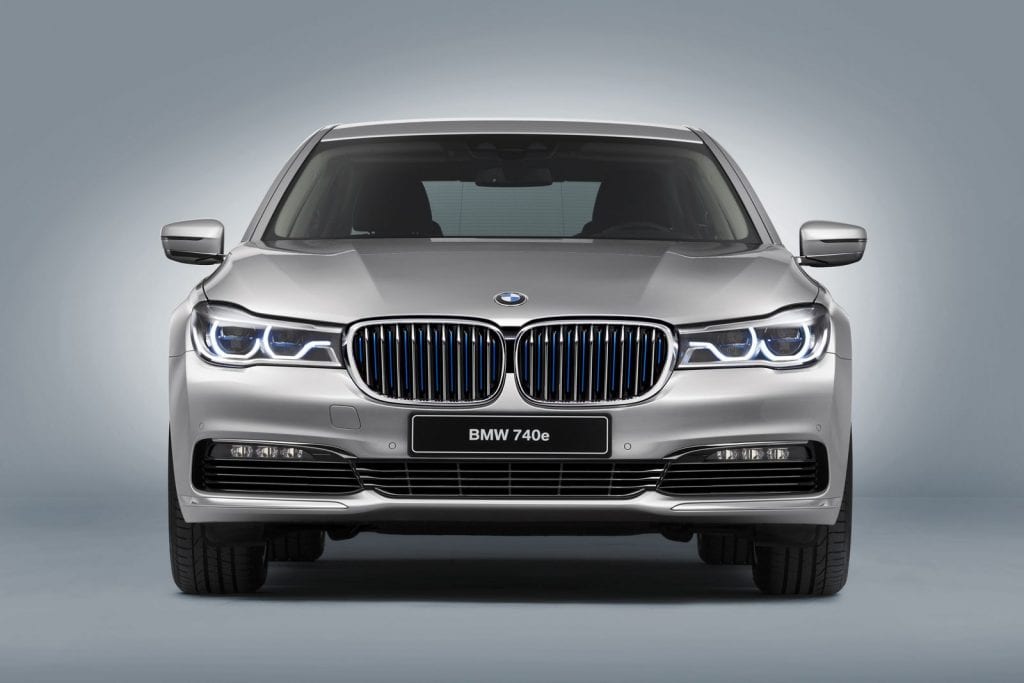 Three 740E plug-ins are on offer starting with the standard 740E, 740Le and finally the 740Le XDrive. All have i Performance tacked on too. All are powered by a twin-turbocharged four-cylinder petrol motor that will serve either both rear wheels or all four of them.
One 9.2 kWh battery is paired with the petrol motor. Plugging a 740E into a standard wall socket in your house will take just under four hours to fully charge the vehicle. Whereas using a BMW i Wallbox would take less than three hours. On a single charge, BMW 740E model's can travel between 37 to 40 kilometres between charges depending on what trim.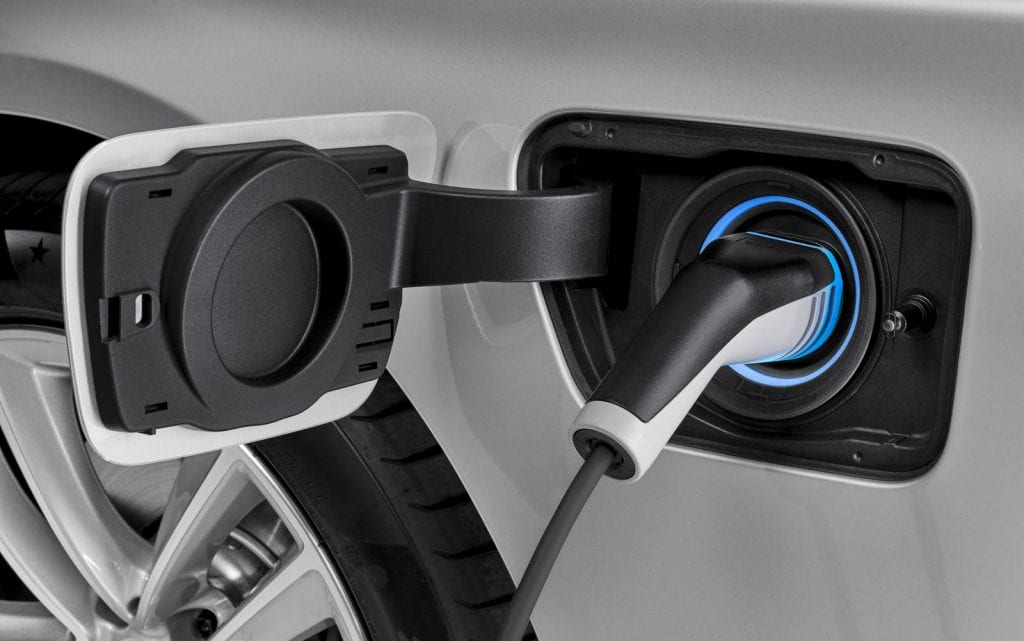 Driving can either be done with a combination of electricity and fuel, or each one separately. Running on both equates to 326 horsepower and a 0-100 km/h time between 5.5 or 5.7 seconds depending on what trim. Utilising the petrol engine results in an output of 285 horsepower and 400 Nm of torque, leading electricity to pump out an additional 41 hp.
After all, it's a seven series model, don't expect any drop in luxury inside. With rear TV screens, navigation, Bluetooth pairing, wireless phone charging, larger touchscreen with state of the art gesture controls plus so many more luxurious options.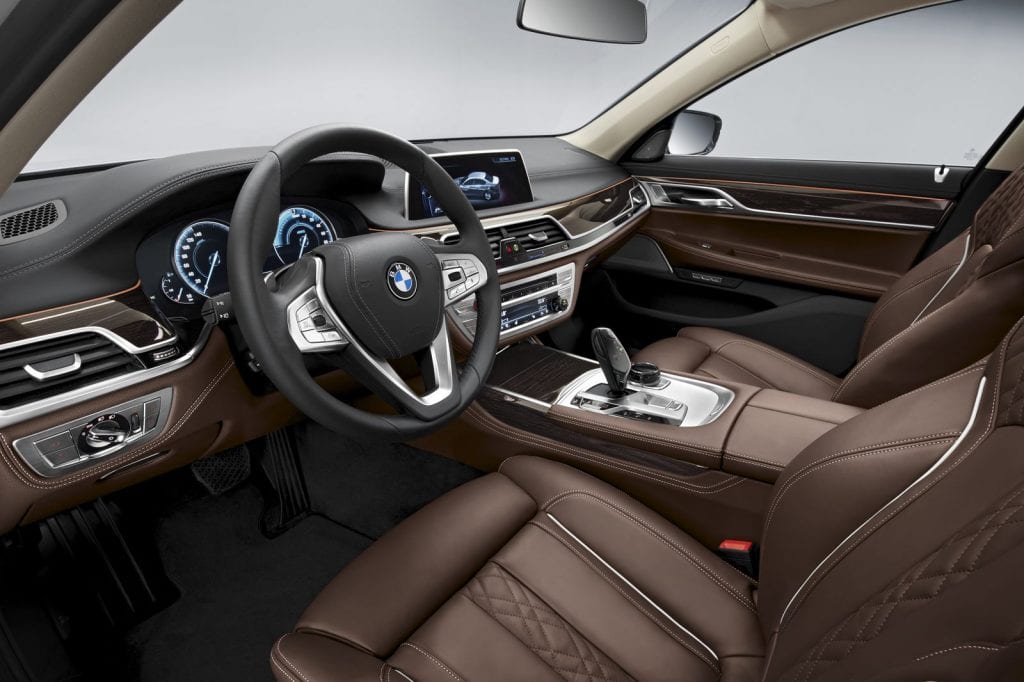 Once inside you'll notice BMW's new Driving Experience Control Switch, similar to drive mode selectors found in other vehicles, it offers drivers freedom to set up one's vehicle to their style or choose between Eco Pro, Comfort and Sport.
Another button you'll notice is an eDrive button. Once pressed, petrol is completely cut off unless the accelerator is pushed all the way down.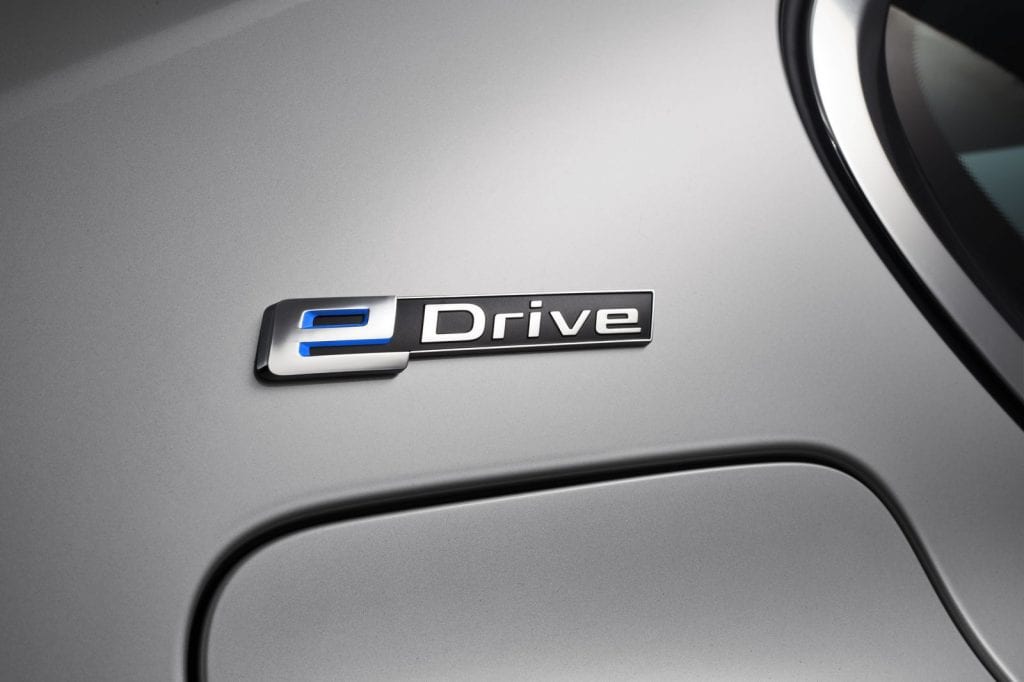 i Performance is a name given to all hybrid models the German manufacturer that roll out starting from July 2016. 740E models will be the first models to officially carry badges behind the front wheels and on C-pillars.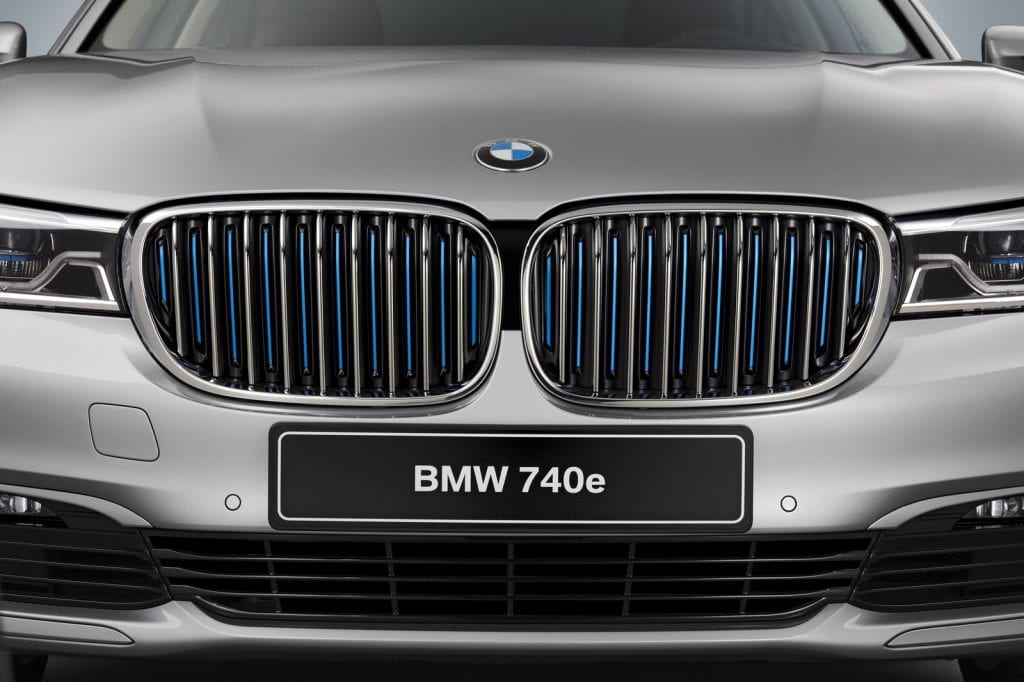 As part of the programme, each one will feature subtle hints of blue. Most noticeably on the front grille in between each silver stripe and front LED headlamps. Blue is slightly less noticeable around the logo's on each rim.
Customers purchasing vehicles from the i Performance brand can utilise BMW' i 360 range of electric products and BMW i Wallbox. The latter is exactly what it says on the tin, devices attached to walls that charge you vehicle 30% faster than supplied cables. Pricing for one of these is set at $500 (approx. AED 1,840) without installation charges.
Alternatively, potential buyers could splurge a little more cash and opt for a BMW i Home Charging station, which is a structure with solar panels on top. Basically, it's a purposely built garage for your plug-in hybrid.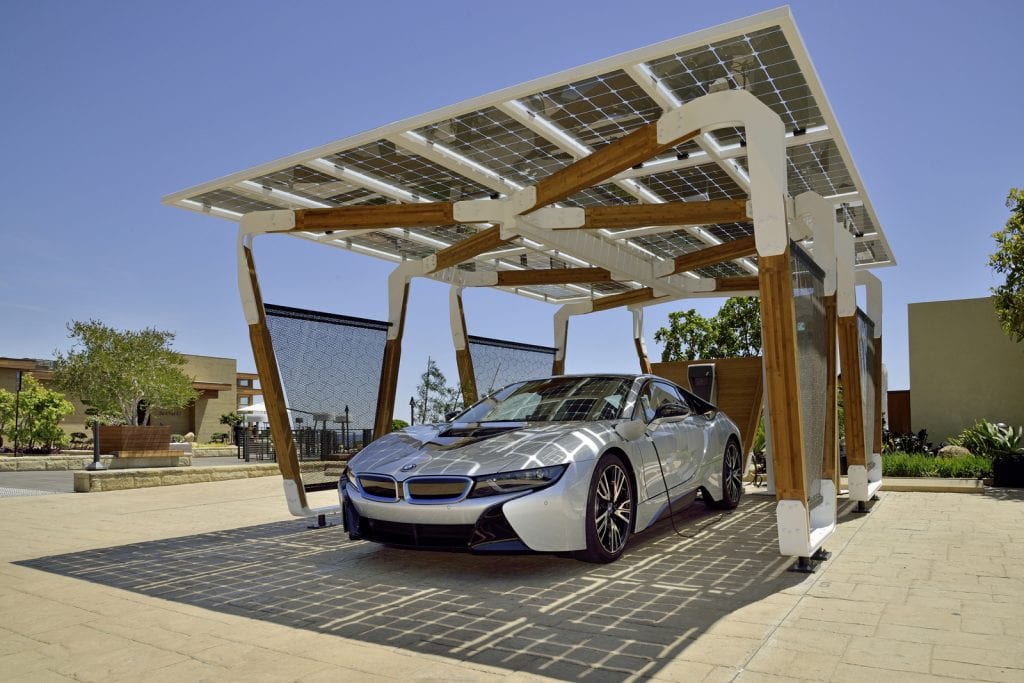 As mentioned at the very beginning, BMW has loads on offer to stare at in Geneva. Including the luscious M2!
Looking to buy a new BMW, choose from over 900 new BMW and used BMW for sale in Dubai, Sharjah and Abu Dhabi.