| | |
| --- | --- |
| Starting price: |  Approx. 372,000 AED (€90,000) |
| Engine volume: |  3.0 & 3.5 Litre |
| Cylinders: |  6 & 8 cylinders |
| Torque: |  550 to 650 Nm |
| Horsepower: |  410 to 523 hp |
| 0 to 100 km/h: |  Unknown |
| Maximum speed: |  250 km/h |
Every car manufacturer either has a crossover or SUV or is jotting one down on paper, some may have not been up in the air as long as Maserati's Levante, which has now been officially confirmed with production starting early next year. It's 100% Maserati, nothing borrowed from any other Fiat-Chrysler vehicles, not even any of their SUV's
Maserati's SUV or crossover history is certainly not new it dates back over 10 years ago, in 2003, the Italian manufacturer unveiled the Kubang and then eight years after that in 2011 they showed it off again. Now after the past few years, they have swapped out the Kubang nameplate and replaced it with Levante.
The luxury crossover borrows a lot from Ghibli and Quattroporte models such as their V6 and V8 engines built by Ferrari, transmission and all-wheel drive system for optimal performance, as this won't be a "run-of-the-mill" crossover. No other powertrains are mentioned.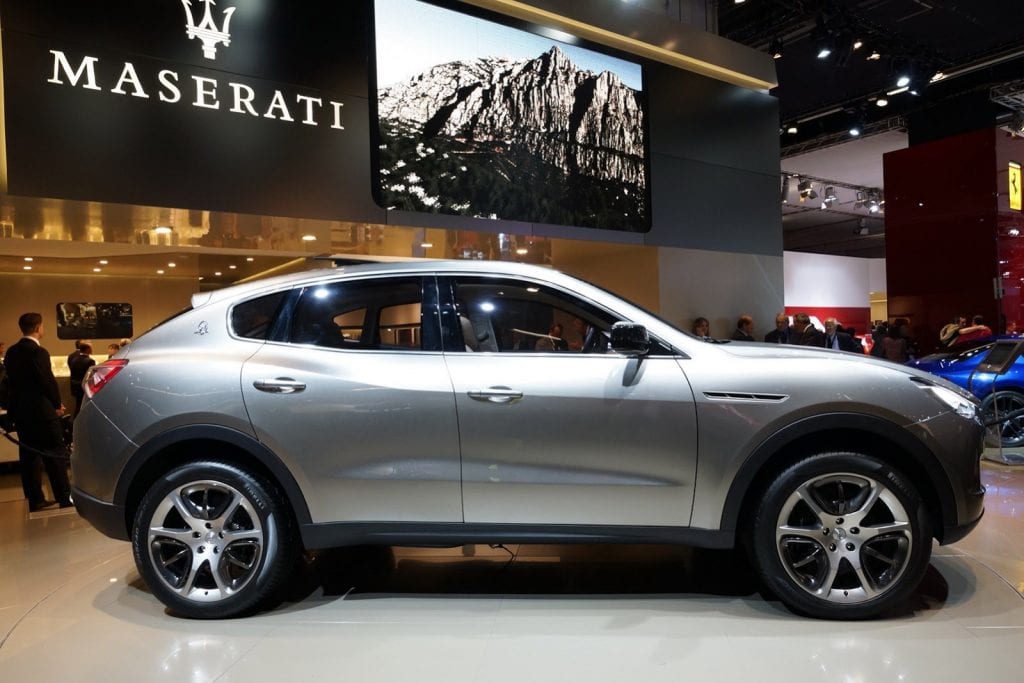 | | | |
| --- | --- | --- |
| Engine | Horsepower | Torque |
|  3.0 litre Turbocharged V6 |  410 hp |  550 Nm |
|  3.8 litre Turbocharged V8 |  523 hp |  650 Nm |
It may be borrowing a lot from other models, however it shall return the favour once launched such as a plug-in hybrid system is to be implemented and much more that will eventually transition there into the sedans.
Options and trim levels have been kept quite low key, it's obvious that two trim levels will be available as two engine options are to choose from. As for interior options, expect nothing but the best, as it is a Maserati in the end of the day.
It's still a fair few years away, however it doesn't mean there aren't any rivals to fight for sales numbers. One of the biggest is sure to be the Mercedes Benz GLE 63s, which has beaten the Levante to the market by two years and there's always stiff competition from the Japanese via Infiniti's QX70.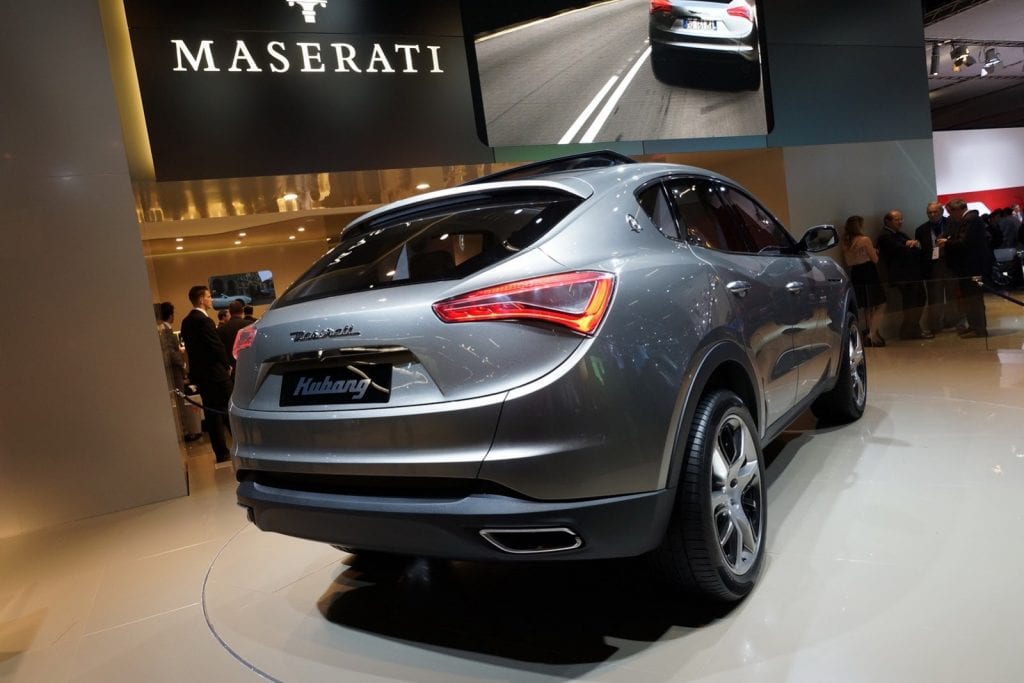 | | | | |
| --- | --- | --- | --- |
| Cars | Maserati Levante | Infiniti QX70  | Mercedes GLE 63 AMG |
| Engine volume: |  3.8 litre/V8 |  5.0 litre/V8 |  5.5 litre/V8 |
| Horsepower: |  523 hp |  390 hp |  585 hp |
| Torque: |  650 Nm |  500 Nm |  759 Nm |
| Maximum speed: |  250 km/h |  250 km/h |  250 km/h |
| 0 to 100 km/h: |  Unknown |  5.6 Seconds |  4.2 seconds |
| Smaller Engine/s |  Yes |  No |  No |
A Maserati Levante production model is said to make its grand debut without its heavily eye-straining patterns and make the jump from digital canvas to reality at the Geneva Motor Show in 2016.
After the Maserati Levante has rolled its way into showrooms, a new coupe from Maserati is scheduled for release a year later. After that new Grancabrio and Granturismo models are expected and possibly successor's to the two. What we all want though is a successor to the MC12.
Off-road capabilities are not mentioned, however it's been mentioned, the Levante will be as good off-road as a non-Trial Rated spec'd Jeep.
2017 Maserati Levante crossover's are set to appear late next year, stay tuned to dubicars.com as we'll keep you up-to-date with all the latest news about the Levante and everything else Maserati. Can't wait? Check out all new Maserati and used Maserati for sale in Dubai, and Abu Dhabi.